Here are some things we've liked reading around the web this week. We hope you do too.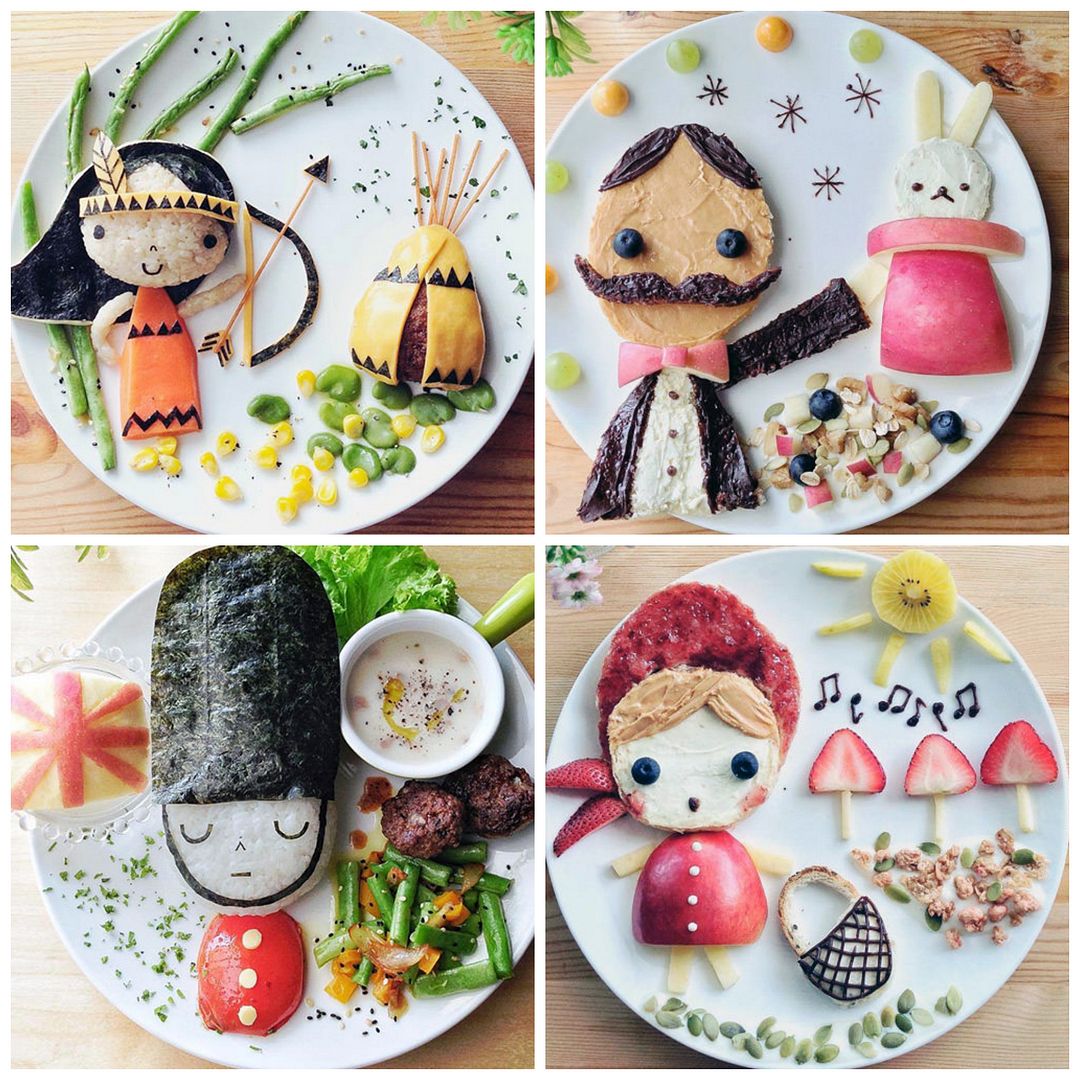 Too cute to eat? Totally impressed by Samantha Lee's adorable lunch creations!
Need to get the kids back on a "school schedule?" Check out Kristen's 5 easy steps for a better back-to-school bedtime routine.
You still have two days to leave a comment on any Shot@Life Blogust post! Every comment means a life-saving vaccine will be donated to a child in need.
Get out your dancing shoes: Justin Roberts is going on tour to promote his new Recess album!
A must-read response from Karla Begley, mom of a child with Autism to a hateful letter to her. Amazing lesson in how to rise above.
Can you recognize the countries represented in these national flags made of food? (the one above is easy!)
Catch our kindie favorites, the Okee Dokee Brothers' End of Summer Far-Out Campout concert on Sirius XM Kids Place Live this weekend!
Kiwi Crate's printable 5-day School Lunch Plan post has great recipes and even a shopping list to make getting those lunches out the door a bit easier.
A functional kid's desk made from cardboard boxes? So cool!
Get a peek at some of your favorite bloggers' writing spots in the Where Bloggers Blog Tumblr. (Psst, you can submit your own spot too!)
Pinterest Board of the Week: We've got school on our minds with this week's awesome pick–Rosandra Ferri's Chalkboard Love board gets an A+ from us.