featured partner
If you're like us, then you see all the amazing DIY craft projects on Pinterest and craft blogs and wish you had the time–and supplies–to make more of them. That's why we're so excited about our wonderful sponsor Darby Smart, which was made for busy moms who love getting crafty but don't necessarily have a dedicated, fully stocked craft room at home.
[Don't miss our exclusive offer for Cool Mom Picks readers below]
Once you join (it's free!), you can purchase affordable boxes filled with every item you need to help you make some of the coolest, most stylish DIY projects on the web, all carefully curated and sent directly to your doorstep.
We love that there's no last-minute runs to the craft store for Velcro or some special metallic paint, yay.
The Darby Smart Showroom is a great a great resource too, packed with Instagram photos of what the projects look like when real people make them them. In other words, yes, they're doable. What's more, they all make for amazing handmade gifts with the holidays coming up.
Here, just a few of their amazing projects that caught our eyes:

[rock chic cuff]

[chic striped vase]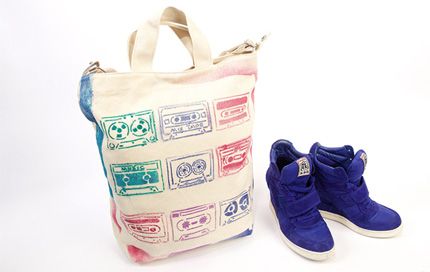 [80s throwback bag]

[critter ring dish]

[cross-stitch tote]
And if you love surprises, you'll want to snatch up the exclusive November TO DIY FOR box (ha) that's like a crafty fall mystery grab bag.
EXTRA COOL: Cool Mom Picks readers can purchase the Darby Smart November TO DIY FOR box for $14 (regularly $24) through 10/30. Can't wait to see what your finished project photos look like in the Showroom!