Here's our favorite links from what we've been reading around the web this week. Hope you like them too.
Must see: the handmade items that fill Lucy Sparrow's corner convenience shop.
Huge congrats to our own Delilah Dawson! Reviews for hew new YA horror book, Servants of the Storm are great.
Current obsession: Website that lets you turn any photo into a LEGO portrait.
Is ballet a sport? Check out this video (and prepare to want to work out more.) [via DesignMom]
Why every mom could use a little yoga in her life, from a surprising source. At least to us.
The hidden danger of trying to be a supermom.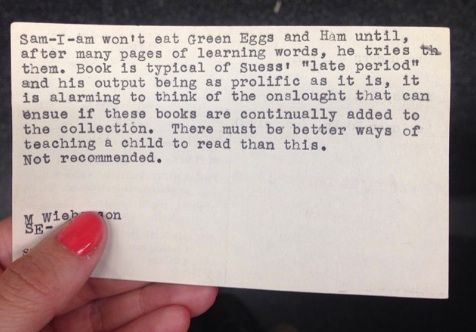 Must read: These hilariously harsh reviews of children's books from NYC's public librarians. [h/t mental floss]
5 back-to-school stress busters to make mornings easier.
Now this looks like a movie we'd love to see.
Important news for kids with nut allergies.  [h/t the karianna spectrum]
A smart way to be sure you don't say the completely wrong thing. [via RachelHeldEvans]
Apartment dwellers: great tips for entertaining in small spaces.
How to build a sturdy sofa fort (not that your kids need too much help).
Have you ever wondered how a designer bag can cost $38,000? Here's the answer. Kind of.
So impressed with this pre-teen cancer survivor's invention. Inspiring in more ways than one. [h/t Suzy Soro]
A fun pick to help you with your back-to-school to-do lists.
Pinterest board of the week: The recipes on the Summer Kitchen board from  By All Flowers look delicious.