Every Christmas, one of my kids' favorite things to do is reminisce about each ornament as we hang it on the tree. Sure, it takes us a long time to get the whole thing decorated, but we love trying to remember the story behind each one, and some of the most special are those personalized ornaments we own, customized with names, dates, or pictures right on them.
So when I saw the simple and lovely personalized wooden ornaments (they're bamboo!) from the family-run Graphic Spaces Wood featured in our gift guide in our list of cool personalized gifts for kids, I knew my family needed one. Or many.
With so many lovely traditional Christmas options available, it will be hard to choose between the adorable gingerbread boy and girl, the angel or a more traditional nativity. Hey, I've got three kids, though, so surely I can justify one for each. More modern personalized wooden ornaments in the Etsy shop include  rocket ships, mermaids and airplanes.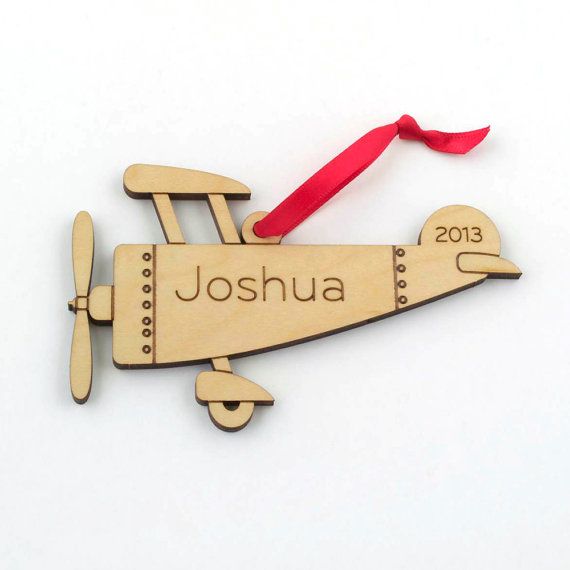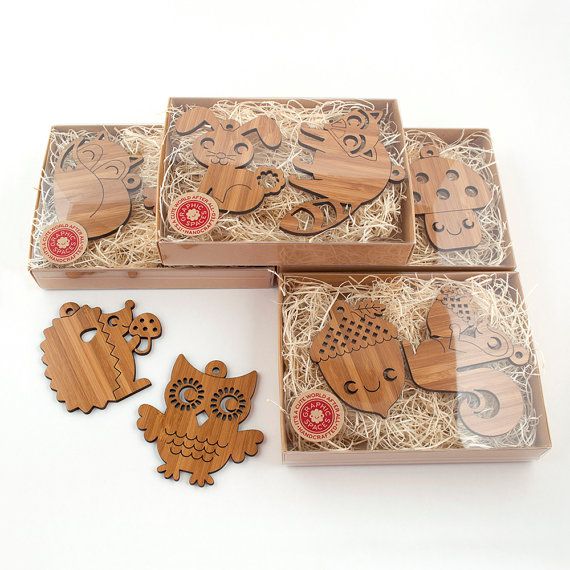 But my very favorite wooden ornaments of all are their animals, which we first fell in love with when we discovered their handmade wooden animal bookends a few years back. Now they're in handy ornament form from ocean-themed sets (for Octonauts fans?) to the charming woodland ornaments that include mushrooms, and acorns–seeming imposters in the animal set, but just about the cutest things I've ever seen.
And hey, the personalized wooden ornaments here are also practical. I'm not going to lie, having the year engraved right at the top makes it much easier to recall the history as the years go by.
Find tons cool personalized gifts for kids, including the personalized wooden ornaments from the Graphic Spaces Wood Etsy shop. Dare you to resist the acorns!