Category: Books for Kids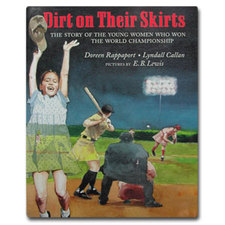 Just because I'm not a partaker in America's Favorite Pastime doesn't mean I don't think it shouldn't be celebrated. So, this year, I've decided to mix up a special "Homerun Martini" and pull out one of my favorite movies – "A League of Their Own."
Read More
New York City can teach a child any number of things. Like how to distinguish a Bangladeshi cab driver accent from a Pakistani one. Or how to learn to share toys with Uma's daughter in the sandbox of the Bleecker Street playground. Now, NYC is also teaching children their ABCs.
Read More
Gift Guides, Yay!
Trending now. As in right this second.
Follow us on Instagram!
Subscribe