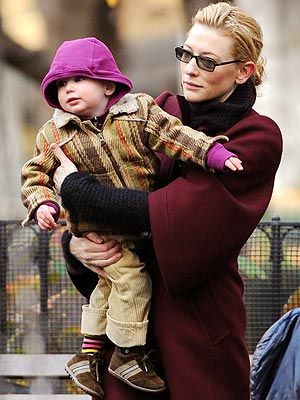 We think January is as good a time as ever to bring a little brightness into our days, and we've been seeing cool shades of purple doing just that all over the place.
Just check out little Iggy Upton with his mom Cate Blanchett in this
Celebrity Baby Blog photo
. His bright purple hoodie provides just enough "pop" to turn heads in a good way. Check out some of the other of-the-moment purple clothes we've found from rich plums to vibrant violets, all to help you turn heads too. Even if your kid is simply named
John
or something.
Simple Kids' Purple Girls Hoodie
is great for layering now but perfect on its own come spring. (on sale for $49 at
Estella
)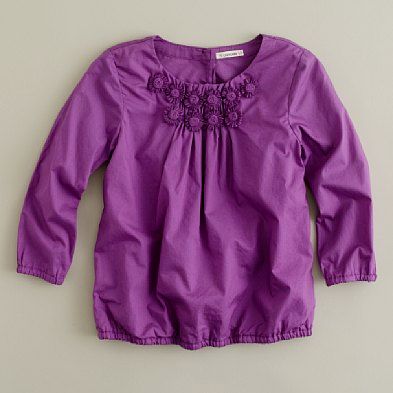 A simple
J. Crew Cotton Blouse
becomes something special in an antique violet color, with pretty cotton daisies around the neckline. ($52.50)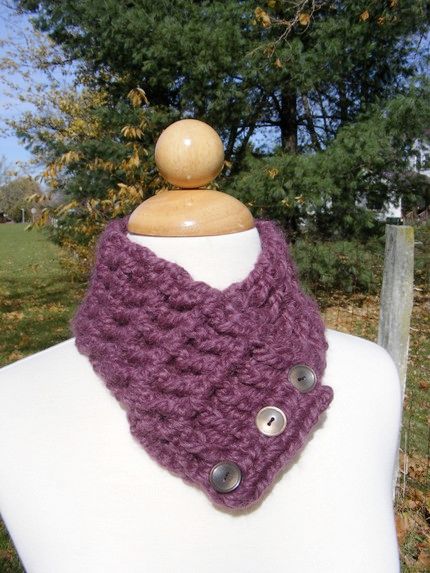 Two Seaside Babe's answer to toddler neck chill is this exquisite wool
Plum Scarflette
in toddler sizes. Pair it with one of their cool-looking
Buckle Hats
and breath new life into your little one's winter gear. ($27 each)
Purple shoes look ultra cool when they are
Converse's All-Star Low sneakers in Purple Passion
for little boys or girls. We're going to see if they come in grown-up sizes too. ($26 at Milk Shop)
If you're sick of all the pink and blue and unisex yellow for babies, we're digging this soft organic cotton romper in a nice deep plum from
Kate Quinn Organics
. ($35 at Dandelion Baby)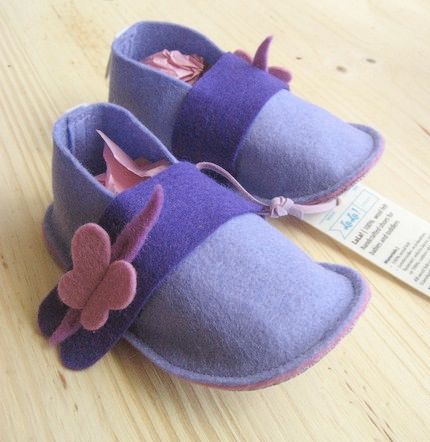 For something a little sweeter for those tiny toes, we love the
Emily Wool Felt Shoes
in Violet by LaLa Shoes. Plus, there are no laces to tie. ($48)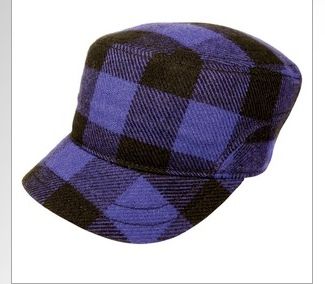 Purple goes outdoorsy in this
Purple Plaid Cadet Hat
which will keep heads warm on the long walk from the swings to the slide. ($20 at Babesta)
Knotty Baby's Purple Striped Leg Warmers
pack a lot of color onto chubby little toddler legs.They're also great layering pieces on the arm, under a favorite short-sleeved tee. ($8)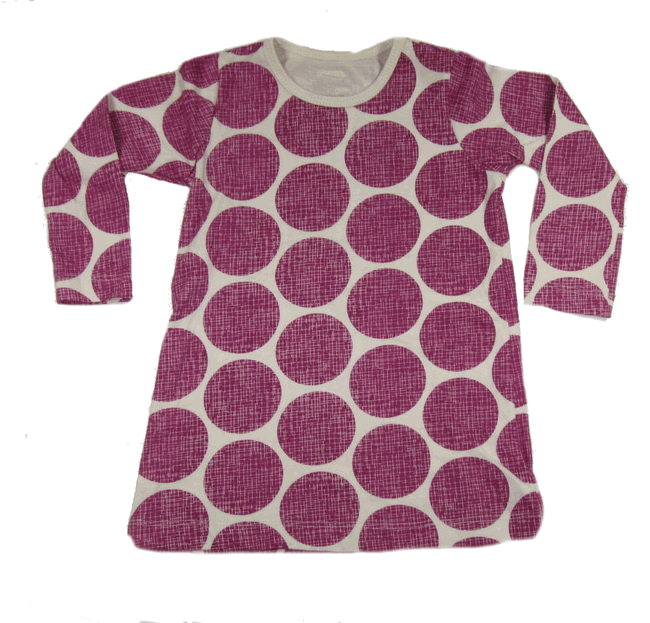 We adore the big purple dots on this playful
Organic A-line Dress
at Polka Dot Patch Boutique--the name is a coincidence, not everything there is polka-dotted!. (On sale for just $35; also available as a onesie)