Trending right now. As in this second.
You are listening to our podcast, right?
This week on Spawned with Kristen and Liz, we're talking about indoor play. Because as the weather is getting cooler, our kids still need to stay active and keep the fun going. Yet...there's only so much we can handle, if we're going to be honest. So we invited,...
This week on Spawned with Kristen and Liz, a brutally honest, very funny, no-holds (or anatomical references) -barred discussion about girls, periods, and yep. Vaginas. Because you can't talk about periods without talking vaginas. And the more we say the word, the...
If you have kids, then you know all the challenges that come with trying to feed them, especially those picky eaters. Well, on this week's episode of Spawned with Kristen and Liz, we've got our amazing Cool Mom Eats editor and cookbook author Stacie Billis, who...
So much coolness. Where to start…
Every December, we love seeking out the funniest Christmas cards and holiday cards out there, and this year is no different. I mean hey, we adore the holidays, but let's be real, they can be a bit...stressful. So thank goodness for cookies and cocktails and more...
I'm the person who wore scrunchies around her wrist in the '80s and early '90s, and, as a mom in the 21st century, does the same with boring black ponytail holders. (Hey, hair-mergencies are real and preparation is key.) So it's safe to say that since reading...
I don't think that it's a coincidence all that right now, during a time of so much turmoil in the world, that our hunger for great superhero stories is blowing up. Yes, for kids too. It's hugely cathartic to see even the most basic good vs. evil storylines play out...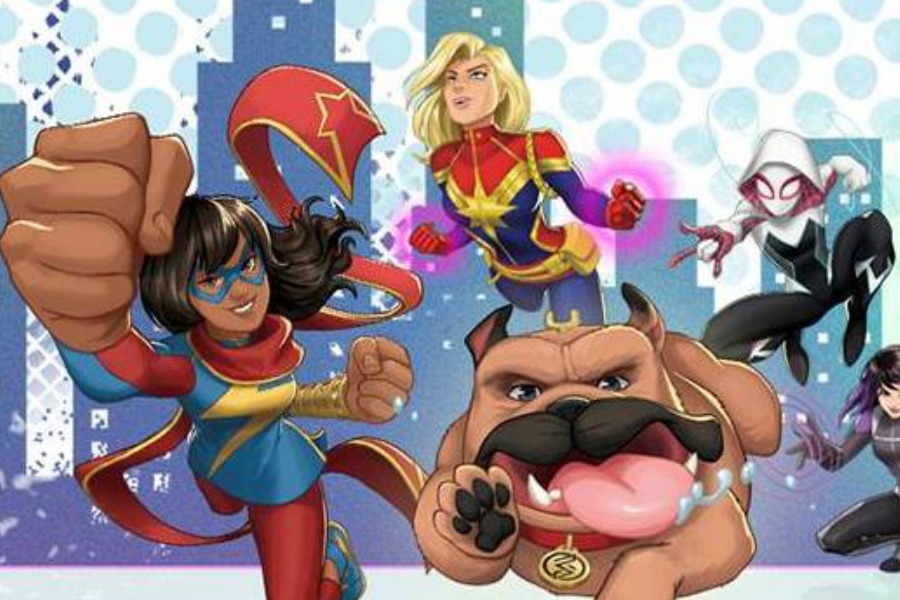 Leaving cookies for Santa is one of the most magical things about Christmas in my family. Cookies are somehow there on Christmas Eve, and gone on Christmas morning! What is this sorcery?! So when I saw the personalized cookies for Santa plate in our 2017 Holiday...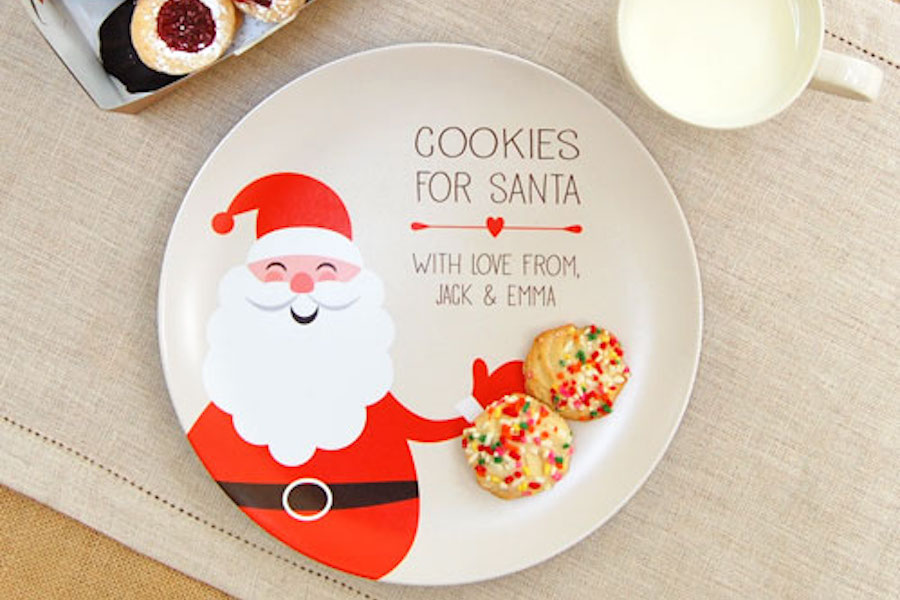 When we discovered the remarkable org, Daymaker, Kate literally rushed for a chance to share their website with our readers. Click over and you'll see throngs of gift wish lists for low-income and at-risk kids, often put together (for a holiday surprise!) by the...
Here are the coolest things we've been seeing around the web this week. Hope you like them too.   The new Time Magazine cover article on the $15 million "youth sports economy" is a must-read. 10 year olds are getting endorsement deals, parents are spending tens of...
We're big fans of Budsies, custom dolls based on your kids' own artwork. My kids' own drawings were lovingly interpreted into adorable stuffed animals by their team a few years ago, and they're still favorites around our house. So when we heard Budsies was launching a...
Scratchy tags, raised seams, and puffy patches on shirts or pants may seem like little things to a lot of us, but they can be big deals for kids with sensory issues. So leave it to Target to create a line of new sensory-friendly kids' clothing that's as cute as it is...
Having a preschooler means lots of classmate birthday parties to look forward to during the school year. And that means lots of birthday gifts, which can really add up. Luckily, there are lots ideas of really cool birthday gift ideas for preschoolers that are under...
Kids outgrow trends so fast, there's something wonderful about animals, which our little kids love -- and our tweens and teens too. So next up in our 2017 Back-to-School Shopping Guide, we've put together a selection of the absolutely most adorable animal themed...
I'd imagine that any of our mothers -- and fathers -- who were around in 1973 fighting the "battle of the sexes" would be happy to see the progress we've made since then, but disheartened to know that issues of inequality are still being fought on so many fronts. As a...
My daughter's new obsession: hair braiding videos. She's all over YouTube, checking out the coolest braid styles she can do herself, do to her friends, do to me, do to her great-grandmother...basically anyone too nice or too tired to say no. Truth is, she's actually...
I think it's safe to say that this is the year of Wonder Woman. Okay, so on this site, every year has been the year of Wonder Woman, but with the hit movie introducing her to a new generation, our kids are clamoring for Wonder Woman gear for back-to-school that...
Okay, so you missed your opportunity to buy solar eclipse glasses for your family back when we recommended the best options about a month ago. (I'm among them, so no judgments!) You may have even missed the opportunity to get free solar eclipse glasses from your local...
We've been hard at work rounding up some of the absolute coolest back to school gear for the season, like unicorn school supplies, crazy cheap preschooler gear, fun space-themed supplies, with tons more still coming. And now we've found a great selection of...
I've never taken the plunge to actually get a real tattoo. While Kristen's tattoos look amazing, the pain and permanence hold me back. So, when I saw the ads for semi-permanent tattoos from Inkbox in my Facebook feed over and over,  I thought I'd give one a try as...
Just because we're grown ups doesn't mean we have to grow up. Add some magic to your makeup.
This past week has been so difficult. For me, for all of us here...and probably for you. The events in Charlottesville have shined a bright light on bigotry and hate, which can do real damage to your soul. And if we feel scared and heartbroken -- well, imagine what it...
Here are the coolest things we've been seeing around the web this week. Hope you like them too. We love the Back to School photos we're seeing on social media! One day, our kids may grow up to be like Charles Brockman III, sharing this photo of his dad walking him to...
Technology has the amazing power to simplify the lives of parents, which is exactly the case with the our newest sponsor, Wemo Mini. This little plug can turn any small appliance -- think lamps, fans, humidifiers, coffee makers -- in a smart appliance. And so...
My daughter loves nail polish, but she's not so crazy about taking it off once it starts to chip. As for me, I cringe a little when I soak her little kid fingers with strong nail polish remover. Because, chemicals. Right? So I love our latest discovery:...
Preschoolers or kindergarten students often feel really nervous about their first day of school. Or their first month of school. Even older kids may feel anxious about a new teacher, new friends, or just getting back into a more rigorous schedule after a long and lazy...
Back-to-school shopping with tweens and teens is like a whooole new thing. They have pretty strong opinions about what they love and don't love. Even more than preschoolers, if you can believe that. (Though at least they don't insist on wearing their swimsuit and...
As much as I love the convenience and ease of digital calendar apps, I'm in the market for a brand new 2017-18 school year planner, because I'm a paper planner girl at heart. I always get a little thrill when it's time to get a new one,  and that time is now! Because...
I'm always open to finding new ways for my family to make eco-conscious choices with our daily habits. But, truthfully, if they're too complicated we don't follow through. That said, an easy switch I've made recently is to keep a couple of Dert reusable shopping...
With a lot of concern around changing health care policy, tax increases impacting the middle class, benefit cuts to struggling families, and the fact that Americans already pay the highest birthing costs in the world, I was intrigued to check out WalletHub's...