Trending right now. As in this second.
You are listening to our podcast, right?
This week on Spawned, we are laughing so hard (truly, like, mascara-running laughing) discussing the craziest sexy costumes we've seen. Plus, more Halloween fun. Click right here to hear Kristen ranking these best of the worst ideas for "sexy" Halloween costumes from...
If you've spent any time on social media, you've probably seen parent humblebrags, you know, like the mom wishing her child would eat junk food because "ugh, kale chips are so expensive!" So on today's episode of Spawned with Kristen and Liz, we try to figure out why...
No Results Found
The page you requested could not be found. Try refining your search, or use the navigation above to locate the post.
So much coolness. Where to start…
I truly love spending autumn weekends doing fall crafts with my nieces, and now that we're done with pumpkins and ghosts, I'm looking into cool craft projects for Thanksgiving. I searched around and found some favorites -- corn on the cob, the Mayflower, and of...
Let's face it: women are rad. At everything -- from sports to science, and painting and political activism. And since so much of our history focuses on men, and the Eurocentric ones at that, we love books that introduce us to new heroines from places beyond our daily...
Tomorrow we can diet. But today? Enjoy all those mini Snickers, mini Reese's, mini Milky Way Darks, mini 100 Grands, and if you're lucky, a few full-sized chocolates too. From Liz, Kristen, and everyone at Cool Mom Picks
Whichever social media site is your guilty pleasure du jour, we're there, making sure you don't miss our favorite posts on parenting, fashion, apps, recipes, deals and discounts, and random awesomeness from around the web. Plus our favorite part: we love hearing from...
We're always happy to offer up parents lots of ideas for what to do with all that leftover Halloween candy you'll surely end up with. Well, at least after the small gorge-fest that your trick-or-treaters may be entitled to after all their hard work. So I've put...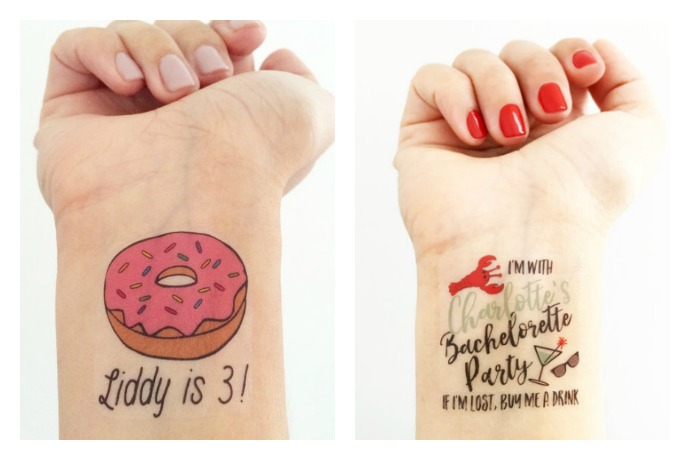 We've seen plenty of tutorials from crafty bloggers on how to DIY temporary tattoos, but they've never turned out quite right. I recently discovered the insanely creative indie temporary tattoo company Love & Lion out of my hometown Nashville (whoo, Nashville!), and...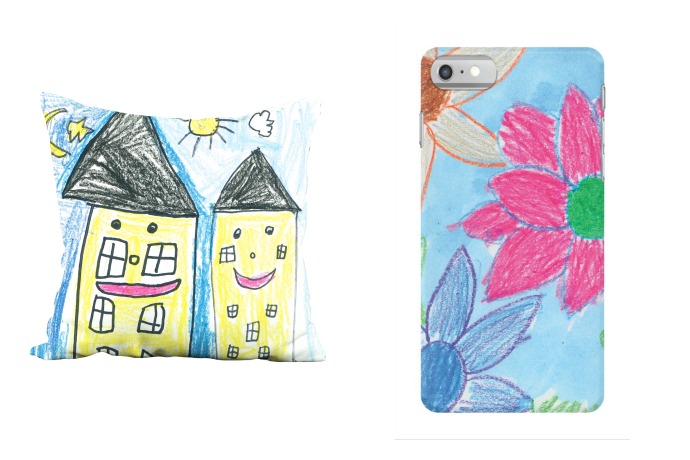 We all have talented spawn, which means we all have an old box stuffed full of artwork or a tower of papers threatening to flood the closet. And, we've been (and still are!) big fans of services that allow you to take photos of doodles and drawings and turn them into...
Take it from an ex-face painter: Face painting doesn't have to be hard for you -- or on your kid. The first rule of Face Paint Club is to avoid using the crummy cheap face paints that are sometimes sold at grocery stores -- they tend to be coated in chemicals and are...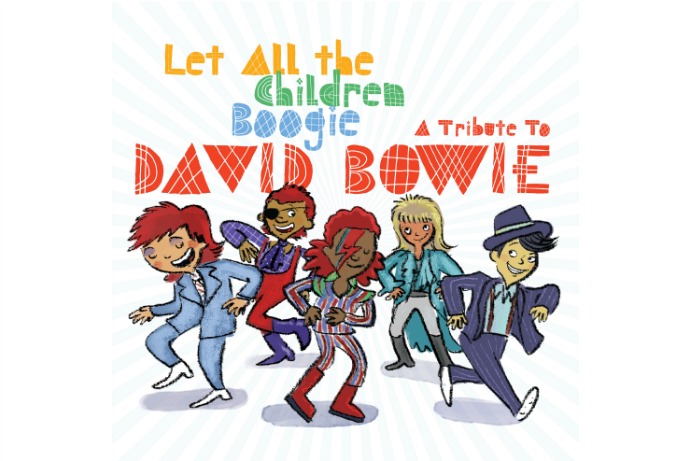 If the impromptu dance party my girls and I broke into at the dinner table last weekend is any indication, Spare The Rock Record's soon to be released album Let All The Children Boogie: A Tribute To David Bowie is going to be a huge hit with families. Whether you've...
Here are some links we've liked reading around the web this week. Hope you like them too.   IWaited96Years.com: Must-see portraits and stories of women voters, all born before the 19th Amendment passed in 1920. Check out the I Waited 96 Years Facebook page for even...
What we thought was a helpful post about the new uber-for-kids services popping up around the country turned into the Mommy Wars on Facebook. And so, on this week's episode of Spawned with Kristen and Liz, we discuss the not-so-nice comment in question, along with...
Look around, look around, at how lucky we are it's Halloween right now! Why? Because the awesome people at the Hamilton Facebook page have released the official instructions to create a #HamiLantern. And who wouldn't want a little Lin-Manual Miranda hamming it up on...
This is a sponsored message from Brightly Gifts Whether you're shopping for a special gift for your own child, grandchild, niece, nephew or best friend's cool kid, books are at the top of so many wish lists. Which is why you'll want to check out Brightly Gifts, a...
This election in particular has been a tough one for me to wade through all the issues with my kids, so I've been getting creative with how I'm involving them in our family's political discussions. I've been implementing Kristen and Liz's great tips for talking...
Like many people who love the cooler months of the year, I am very happy we've enter the season of crisp air, cozy sweaters, and pumpkin spice everything. But one of my favorite things about fall is the colors. Those breathtakingly beautiful fall colors. And I love...
Looking for a fun way to get kids learning about the election -- without all the awfulness of what's appearing on the news lately? One of our favorite kindie bands, The Not-Its, are out this week with Are You Listening, a very entertaining new video for kids...
There are a lot of things I want to do as a mom, but a big one is to raise the kinds of kids (and eventually, adults) who think about others' needs before their own. It's something we talk about a lot in our house -- especially around the holidays -- whether it's...
When my kids were small I somehow had the time to make their costumes by hand -- things like princess dresses, a lion, and one amazing Nacho Libre costume. However, last year I literally pulled together a costume for my oldest in about 5 minutes before our friends...
It used to be that clothes and gifts made from recycled materials compromised on style. But these days, companies are finding creative ways to make fabulous products using resources we already have, making a huge, positive impact on the planet we live on and the one...
The holidays are fast approaching, which means it's party season! I'm thinking all about Halloween this week, but before you know it we'll be planning New Year's parties. Not to mention the, oh... 1,285 family birthdays that my family seems to celebrate in November...
Whichever social media site is your guilty pleasure du jour, we're there, making sure you don't miss our favorite posts on parenting, fashion, apps, recipes, deals and discounts, and random awesomeness from around the web. Plus our favorite part: we love hearing from...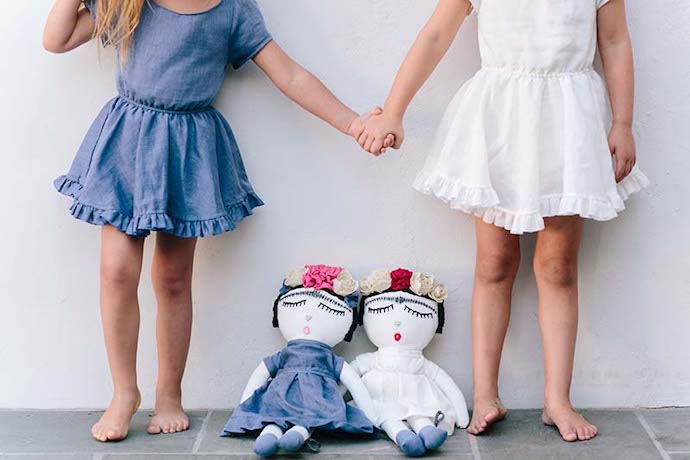 The first-ever gift I gave my daughter was a beautiful handmade doll I found on Etsy, and ever since then I've had a thing for gifting my kids one-of-a-kind dolls. Of course, she has her fair share (and then some) of American Girl everything, but when I find a...