Trending right now. As in this second.
You are listening to our podcast, right?
This week on Spawned with Kristen and Liz, with Kristen just back from an Imagine Dragons show, we've got kids and concerts on the brain. Join us for a lively discussion about the joy of tweens and big kids, safety concerns, tips and tricks -- we even share our own...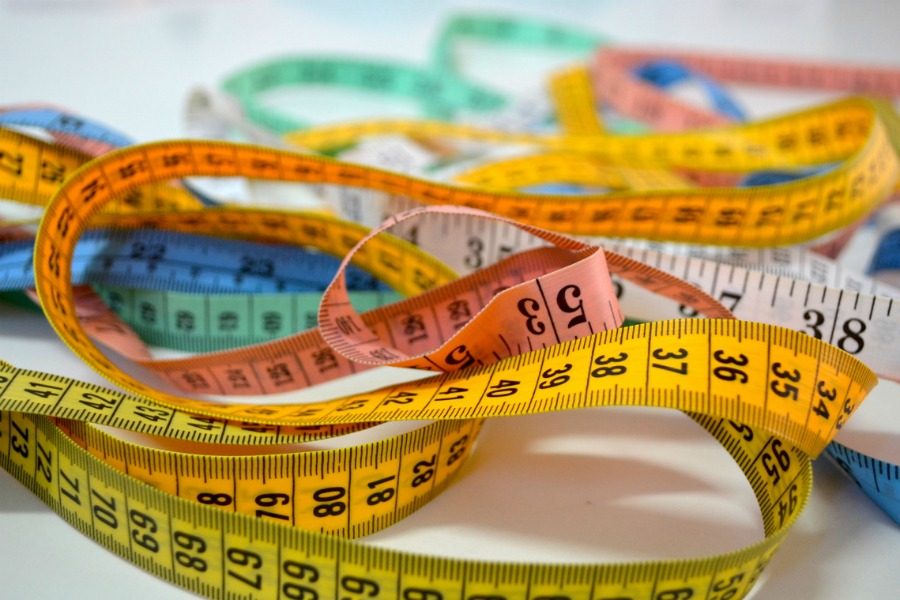 This week on Spawned with Kristen and Liz we're tackling diets. More specifically, some of the hot diet trends right now (or, ahem, culinary lifestyle choices or whatever they're being called that's not "diet") to discuss the pros, the cons, the differences, and...
This week, I got the most amazing tip for small space organization when it comes to kids, desk space (or lack thereof) and organization, thanks to professional organizer Laurie Palau of Simply B Organized, host of This Organized Life podcast, and author of the...
So much coolness. Where to start…
This is a sponsored message from Eucerin In the winter months, your skin is subjected to so many factors that can create redness -- everything from wind and snow to things you may not have considered, like what you eat and drink. Some of it is avoidable, some of it...
I don't know about you, but I do not have the mental space to craft an elaborate, handmade gift for my kids' teachers this year. And, as adorable and delicious as it may be, I can't do yet another mason jar full of hot cocoa mix. Instead, I've been shopping for...
As writers who live on our laptops, tablets and phones -- sometimes admittedly all three at once -- you could safely call us multi-taskers around here. I mean, what mom isn't? What person isn't? It's just...life these days. We're tweeting while we're streaming...
This year's DIY slime craze isn't going anywhere anytime soon, if my kids' obsession is any indicator. So when I saw this DIY Santa Slime tutorial at The Best Ideas for Kids I knew I had to bookmark it. Honestly, how brilliant is this as a gift idea for your kids'...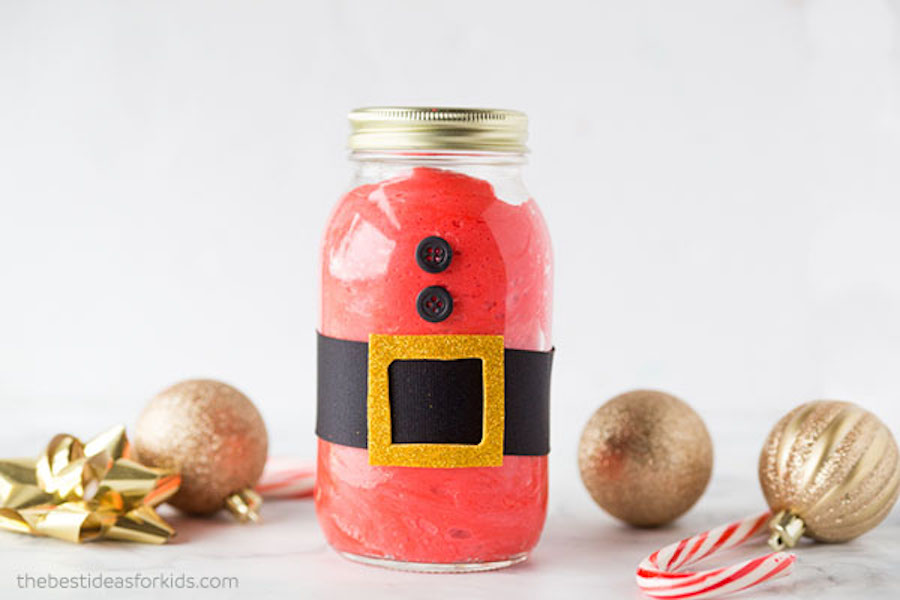 It isn't often that my kids get excited for a game release that isn't electronic -- because let's be honest, when do we get a countdown to anything besides video games or Star Wars branded stuff? But in the case of Not Parent Approved, they've been begging for...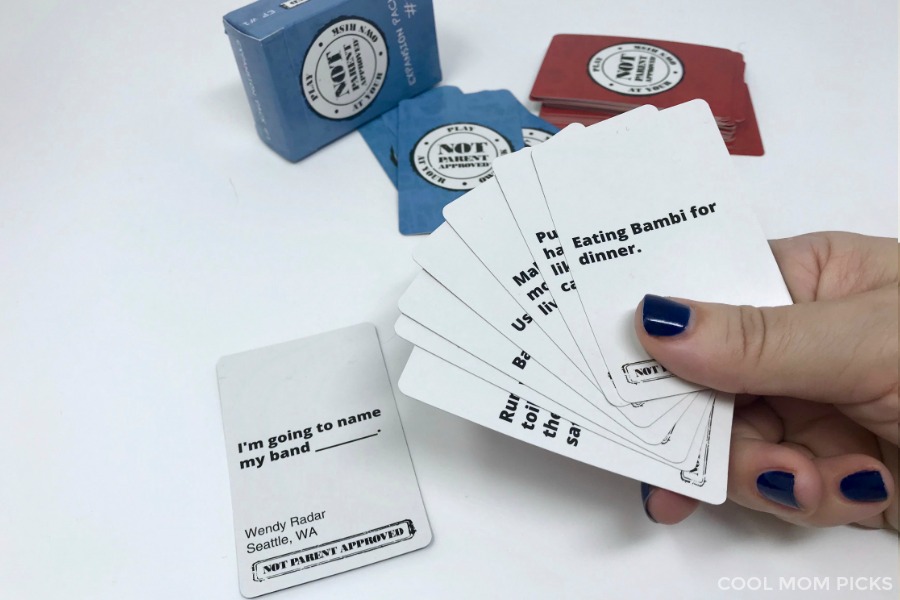 Halloween is a great time to be a parent! You probably remember picking your baby's first costume or maybe you're picking that costume right now. If you're the parent that thinks outside the box you have to check out these 2017 pop-culture baby costumes. Yes, some of...
Over the years, we've figured out plenty of tricks to make the whole laundry process a lot easier. Because oof, who wants to spend more time than we have to doing laundry? It presents a particular challenge for those of us with bigger families; Kristen has six people...
This Halloween, sure. You might want to put together the spookiest decorations, the coolest jack-o-lanterns, and the most creative costumes for your kids...but sometimes, that's just not realistic. No shame in that, we get it! And that's where these clever Halloween...
Skin purifying vaga-cials? Eyebrow merkins? Scalp Botox? Nose hair extensions? Ready to laugh, friends? This week on Spawned with Kristen and Liz, we combed the internet for the wackiest, wildest, most bizarre beauty trends -- and then we made a few up too. Take a...
While we love putting together Halloween costumes for babies, no want wants a fussy baby stuck in an uncomfortable costume that looked cute on Pinterest. We're all for Halloween costumes and accessories that babies can wear again. So when we spotted those cute PALS...
The teal-colored pumpkins on stoops throughout your neighborhood are more than just pretty — they have a special meaning. Thanks to the Teal Pumpkin Project, a blue jack-o-lantern signals that a house offers non-edible treats that accommodate trick-or-treaters with...
When Target released new clothing styles made just for kids with sensory issues, we all burst out with a collective "woo-hoo," because this is so meaningful to so many kids and parents. And we're "woo-hoo"ing again now, because today is the day that, as promised,...
When you have young kids, you tend to find inspiration in cute Sharpie Pumpkins or maybe painted pumpkins -- perhaps with a little pastel paint and some glitter glue? But when your kids get older, it's all about having the creepiest pumpkins -- the more guts, the more...
Here are the coolest things we've been seeing around the web this week. Hope you like them too. We're blown away by these incredible homemade Halloween costumes by Brooklyn dad and illustrator Tad Hills. TimeOut NY put together a great photo series of Brooklyn kids...
If you ask me, anonymous avatars on the internet don't need more license to shame parents and our children. But alas, a recent Lifehacker article by Patrick Allan explicitly asked non-parents to name their grievances against those people who deigned to bear kids. So...
Wouldn't we all love our kids to be those self-starters who sit down dutifully each day after school to tackle homework, proofread, make corrections, and hey, maybe do some extra-credit -- all without being asked? Well, yeah. But we're realists And not every kid is...
I'm really excited to share these 13 empowering girl Halloween costumes based on some of our favorite real-life heroes. Not that there's anything wrong with comic superheros and imaginary self-rescuing princesses, but there's something special about honoring a real...
I've spent most of this month trying to tame my kids' all-out obsession about their Halloween costumes. They've swung the gamut from obscure Harry Potter characters to obscure Studio Ghibli characters to morph suits. I can't keep up, much less take the time to think...
I'm lucky to have a job that allows me to the opportunity to preview countless kids' books each year. But admittedly, it often feels like a neverending stream of the same-old. However recently, I've noticed a trend of well-designed, beautifully executed look-and-find...
If you're planning to throw a Stranger Things themed party for an upcoming birthday, for Halloween, or even a viewing party to celebrate the launch of the second season premiering October 27 -- counting the hours! -- we've got you covered! Check out these cool...
My six-month-old baby can't eat candy yet, but I'm not above exploiting his cuteness to satisfy my own sweet tooth when we go trick-or-treating. (Kidding. Sort of.) So I'm all for adorable, easy, no-sew Halloween costume ideas for babies that are simple enough for a...
When I was little, I just knew my mom was one of The Supremes. Actually, she wasn't just one of them, she actually was THE Supreme, Miss Diana Ross. I figured this out using my excellent 5-year-old powers of deduction, of course. My mom's name is similar to Diana Ross...
With crushed velvet, baby doll dresses, and black nail polish trending this fall, it hit me: 90s style is back. And I'm all in. So let's turn up some Pearl Jam and scribble Mrs. Jordan Catalano on our Trapper Keeepers while we figure out how to grab those items that...
I get a lot of email pitches here at Cool Mom Picks with all sorts of compelling subject lines, but when I saw Try the Top Rated Pillow on Amazon, this extremely tired mom couldn't help but click that one open. To be honest, I don't tend to put a lot of weight into...
With Día de Los Muertos coming up on November 1 and the Pixar film Coco premiering November 22 -- my kids are so excited to see it! -- I've been seeking out some fun sugar skull crafts for the family to work on together. It's such a nice way to honor this beautiful...
I'm not one to go all out and decorate my entire house for Halloween, but I do love turning my front door into a showpiece and DIY Halloween door decorations are a simple way to let all those trick-or-treaters know that yep, you're home -- and yep, you're the house...