Trending right now. As in this second.
You are listening to our podcast, right?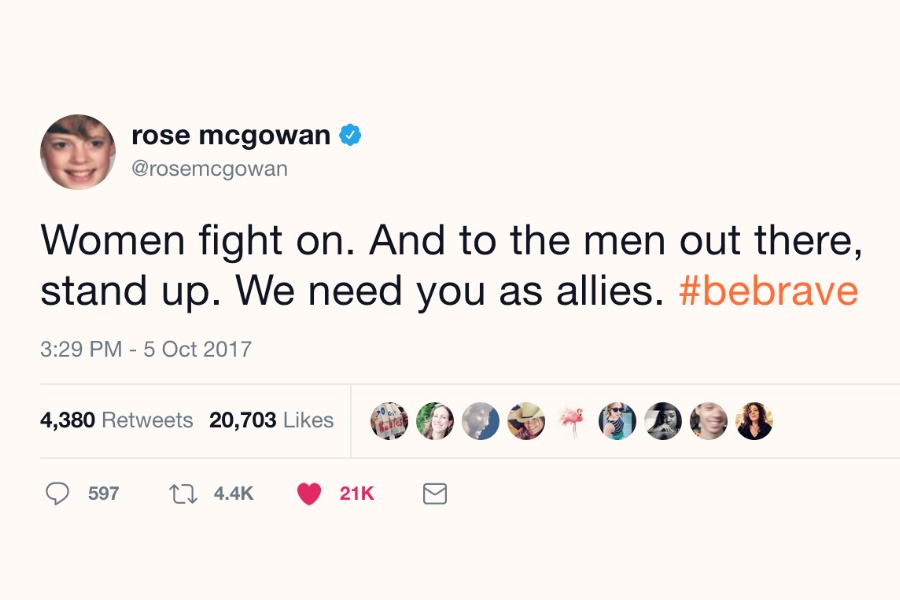 When we're feeling angry, feeling distraught, feeling completely gutted -- as we have been for the past week following the news about Harvey Weinstein and so many (too many) related stories -- it's always helpful to talk out our feelings. So Kristen and I got on the...
This week on Spawned with Kristen and Liz, we're talking about indoor play. Because as the weather is getting cooler, our kids still need to stay active and keep the fun going. Yet...there's only so much we can handle, if we're going to be honest. So we invited,...
If you're like us, you've got a bazillion photos sucking memory on your phone, not to mention all those unnamed documents on your computer. And we won't even talk about our email inboxes. But that's all about to change for us, and you, thanks to our special guest on...
So much coolness. Where to start…
I truly love spending autumn weekends doing fall crafts with my nieces, and now that we're done with pumpkins and ghosts, I'm looking into cool craft projects for Thanksgiving. I searched around and found some favorites -- corn on the cob, the Mayflower, and of...
Looking for the best Thanksgiving books for kids to share this week is a no-brainer for us; Thanksgiving is one of my favorite holidays. It's low pressure (unless you're doing all the cooking), no fancy outfits to shop for, no gifts. Just a weekend with the people...
Target rolled exclusive weekend deals every weekend in November and December and as a dedicated Tarzhay shopper, I am all about this! Especially since today's deal is a whole 25% off toys at Target. What better way to say, "attention holiday shoppers: Please stay...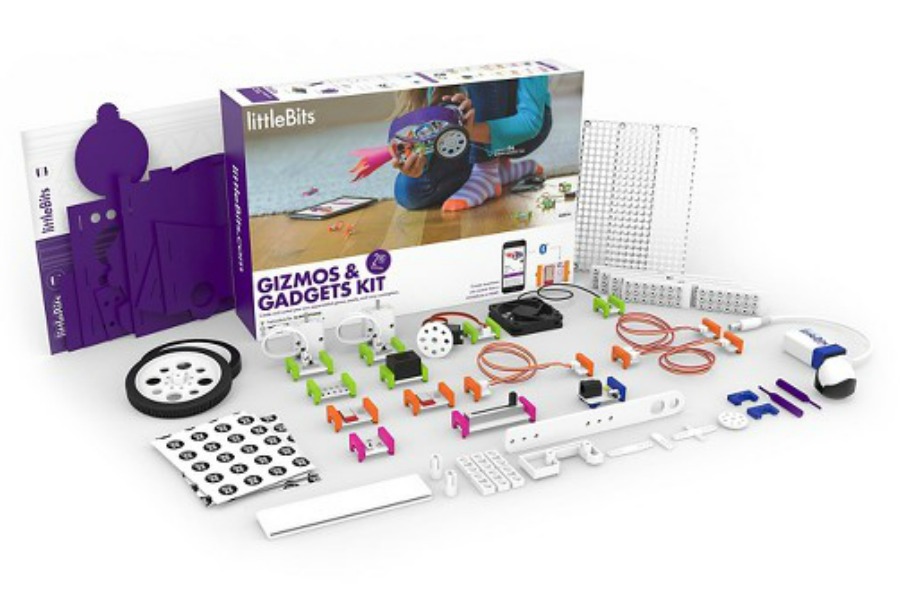 I don't think it's a surprise that our kids are obsessed right now with mermaid blankets, mermaid Vans, and  mermaid pillows -- and that we adults are fully giving into the obsession.  In a world gone somewhat mad, a little fairy magic can certain brighten a day....
I have had the best time scouring Etsy to find some of the coolest, handmade modern Christmas Stockings that all support talented indie makers. Some even have personalization, should your kids fight every Christmas morning about which belongs to whom. (Ahem.) In my...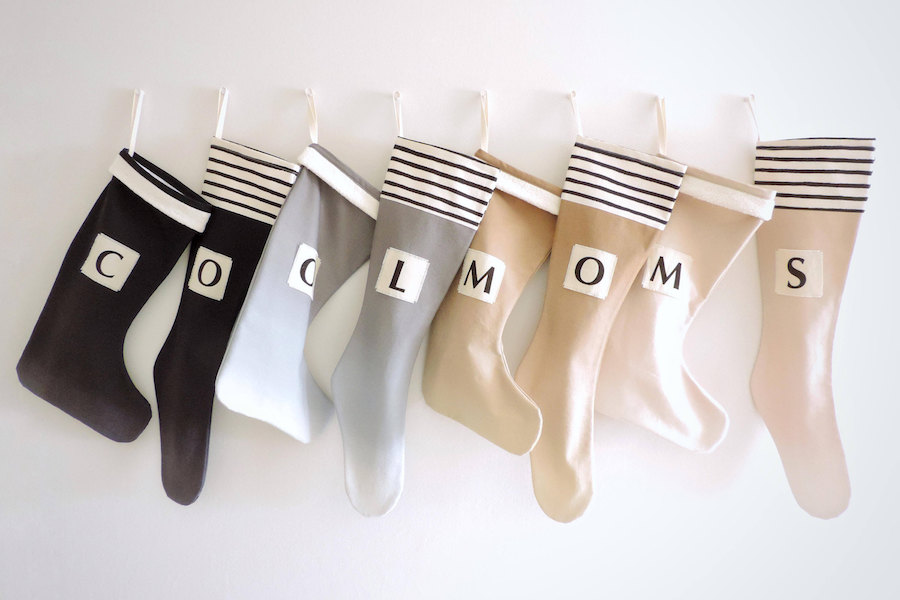 While most of us want to know what we can cook, bake, or otherwise whip up when we head out for Thanksgiving dinner, sometimes there's a host or hostess who gives you the old, "just bring yourself!" But since we know you should never show up at a party empty...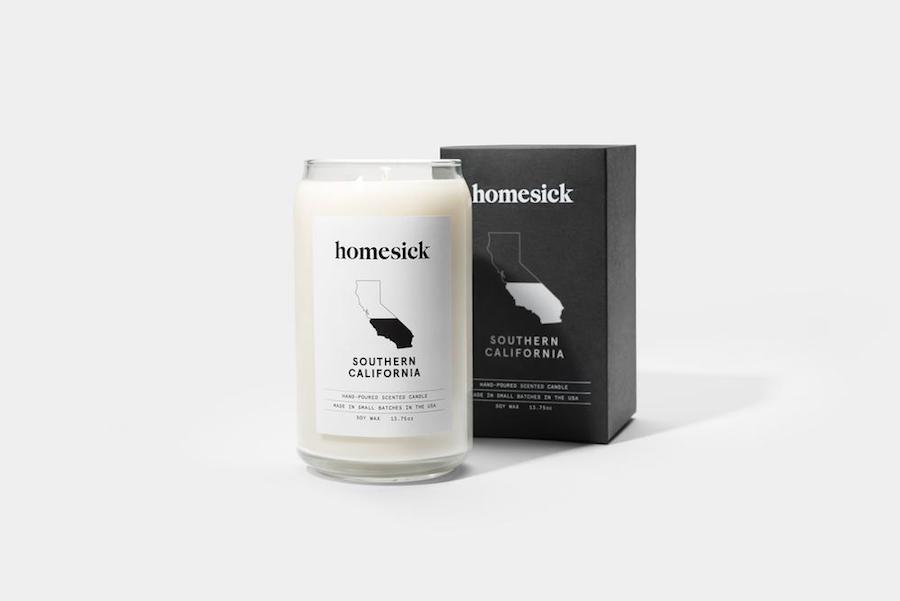 There's a fine line between wearing something kitschy-cool for the holidays and looking like you barely survived a sale bin eruption at the craft store. I'm going to put these new glow-in-the-dark Christmas light TOMS shoes firmly into the first column. They are so...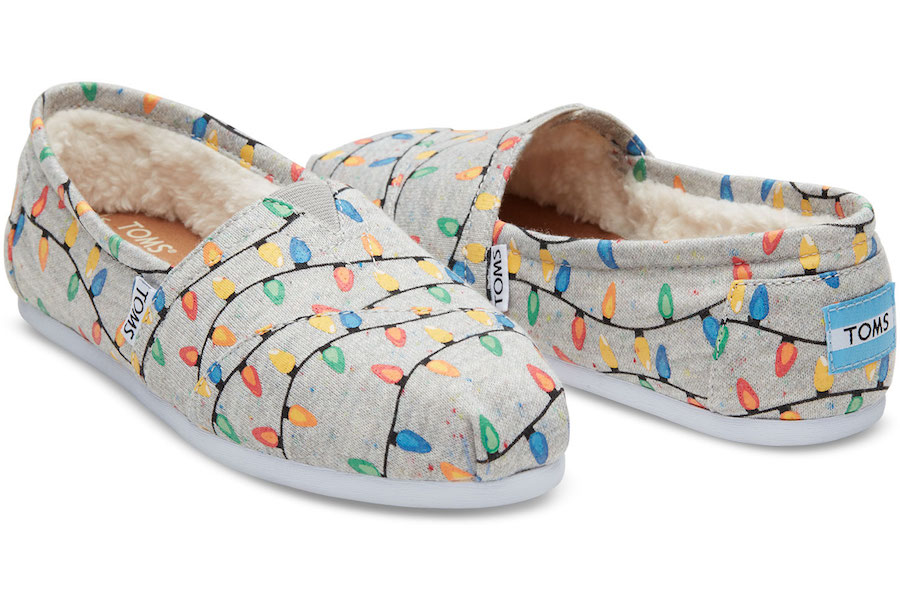 As excited as I was to get pregnant last summer, I seriously lamented the fact that I'd be wearing maternity clothes into the very fashion-centric fall season. Bye bye, September issue. Except that when I really started digging, I discovered some amazing maternity...
Here are the coolest things we've been seeing around the web this week. Hope you like them too. We're in love with this 11-year-old girl who took Fashion Week by storm. Kheris Rogers is the youngest ever designer (no, not model) to show and her missions is to " spread...
One of the great things about our kids getting older is the ability to watch movies and shows that we actually want to see too. (No offense, Bubble Guppies.) But it's also tough to figure out what they're emotionally ready for, what's over their heads, and what scenes...
Hurricane Irma caused such severe damage in the Caribbean that it destroyed 95% of the buildings on the island of Barbuda alone. Puerto Rico is still coping with major flooding and widespread power outages. The hurricane tore through the Florida Keys before slamming...
As a dedicated public school parent, two things have become abundantly clear to me over the years: 1) Schools are woefully underfunded and 2) Any school is as good as the commitment of the school community. I'll skip number one right now because seriously, don't get...
When it comes to planning our kids' birthday parties, we tend to aim for the trifecta: cool, easy, inexpensive. Which is why I'm always in awe when I come across big budget, outrageous birthday party ideas for kids like the ones here. These are all popular packages,...
Customizing your own clothes is on-trend for kids this fall and a great way to kids express themselves -- whether it's DIY customized denim jackets or color-your-own backpacks and bags. So it's going to be pretty fun for a lot of kids to discover these colorful,...
If your kids are big sports fans like mine, with lots of seasons just getting started or already underway, they love finding fun ways to show off their team spirit. However, lots of schools are starting to ban team jerseys (for real), meaning kids have to get a little...
You know, we joke a lot about how hard it is to convince our kids to do their homework, because — well, it usually is. But the truth is that we understand -- it's hard to do our own work when we're not in a workspace we love and look forward to visiting each day....
If you know the joys of merino wool -- the four-season wool that doesn't feel like wool at all -- or you have a kid with fabric sensitivities or discerning preferences but need something heavier than cotton, you'll definitely want to take a look at luvmother,...
When we became parents, no one told us...ha, okay, scratch that. Everyone told us that there'd be terrible twos, terrible threes, terrible tweens (oy) and all sorts of tantrums and difficult behaviors to manage. Experts to the rescue! This week on Spawned with Kristen...
I still meet expectant moms from time to time who share, with trepidation, that their due date is somewhere around today and they'd prefer any other delivery date at all. So I tell them I understand. I tell them it's my birthday. And then I tell them what my dad said...
Here are the coolest things we've been seeing around the web this week. Hope you like them too. Lin-Manuel Miranda's latest project is just for kids. Check out the video! Laughing at this all-girl Lord of the Flies parody. Because is that really the remake we need...
As she was browsing the Doylestown Art Festival today (lucky!), Kristen sent me a photo of these Ruth Bader Ginsburg baby bibs -- or Ruth Baby Ginsburg bibs, as they're called by maker Becky Garcia Dirtsa Studio -- and I died right here and now. (Hyperbolically...
Back when I first discovered Dave Eggers, I never would have thought that he'd turn out to be one of the beloved children's authors on my kids' bookshelves. But he's certainly cemented that honor with the new Her Right Foot, an equally powerful and charming story...
On a recent press trip to Michigan, I was invited by Chevrolet to drive a 2018 Chevy Traverse for the weekend, and discovered a very cool safety feature that I haven't stopped thinking about. In fact, now that I'm back to my regular minivan at home, I find myself...
Essential oils are everywhere, if you haven't noticed, and they're not going away anytime soon. At least if my Facebook feed is any indication. So why wouldn't essential oil jewelry be A Thing right now? I'm a big fan of peppermint oil to cure headaches along with a...
The number one concern we hear from parents when it comes to kids and their devices is online bullying. Which is why we think you're going to want to know about the new Sarahah app. This personal bulletin board app has blown up all around the world, with a whopping18...
Hi Cool Mom Picks, I know you've tested so many lunch boxes every year and I was hoping you could tell me what you think really are the best ones. I want something I don't have to get rid of at the end of every year! And it should be sturdy and cute, so not just...
With so many people still recovering from Hurricane Harvey, and now with Irma (and possibly Jose) on the way to contiguous US shores, we wanted to share some helpful information from a dear friend, cool mom, and Hispana Global founder, Jeanette Kaplun. Her family also...
Here are the coolest things we've been seeing around the web this week. Hope you like them too. Love all the geeky gamer school supplies here, like this Play Like a Girl tee! Bravo to this body-positive school dress code! Still shopping for back to school? Take a look...