Trending right now. As in this second.
You are listening to our podcast, right?
We love sharing tips for saving money when it comes to Black Friday and holiday shopping! Maybe because we love saving money ourselves? So this week on Spawned with Kristen and Liz we are hooking you up. These are some of the tips we've shared with national magazines,...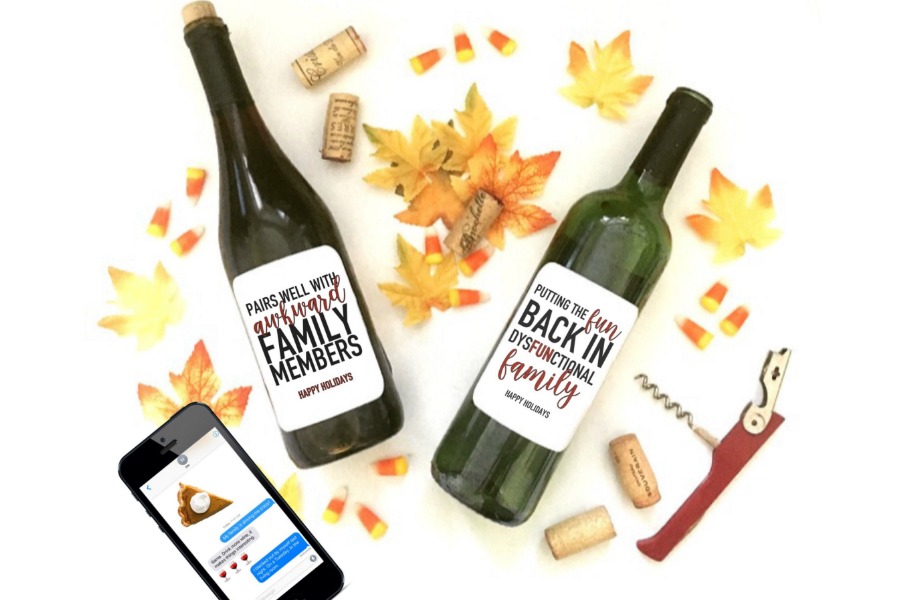 This week on Spawned with Kristen and Liz is one of our very favorite annual episodes: Answering all of our listeners' and readers' burning Thanksgiving questions! Wondering how to get the men to actually do dishes this year? Trying to feed 12 people with 14 different...
This week, I got the most amazing tip for small space organization when it comes to kids, desk space (or lack thereof) and organization, thanks to professional organizer Laurie Palau of Simply B Organized, host of This Organized Life podcast, and author of the...
So much coolness. Where to start…
If you're like us and you love to make New Year's resolutions but can never seem to actually keep them, well, this is the Spawned podcast for you. On this episode, we're taking a closer look at the most common New Year's resolutions, and sharing our own advice,...
Just when you were thinking the unicorn trend was passing...haha, just kidding! With all our Lisa Frank loving hearts, we all know that unicorns will never go out of style! And that's just one of the reasons I was so excited to find these new Send a Unicorn boxes....
When the weather has made taking your kids to the park impossible -- or at least, miserable -- it's helpful to have a few creative educational activities handy to keep preschoolers busy and entertained indoors. Because these winter days are soooo long. Even if...
Each year, Black History Month is a wonderful time for Americans to celebrate the historical achievements and contributions of Black people in this country. But I dream of a time that these achievements will be given equal representation in our history books and...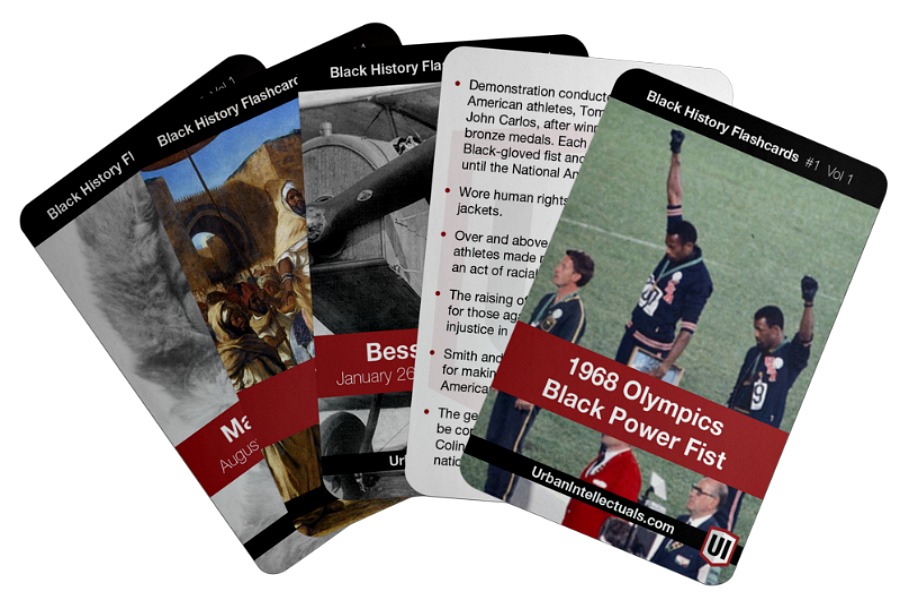 This year, I'm determined to get some of my home decor annoyances crossed off my to-do list and that includes finding a new comforter. One problem. I've been looking for a comforter that's just the right shade of navy for a while now, and I haven't been able to...
Here are some of the cool things we've been seeing around the web this week. Hope you like them too. Immigrants are front and center in the news, again. If your kids are asking questions, here are 9 lovely children's books about the immigrant experience to help...
This post is sponsored by Nintendo, who is awesome for letting us do this. The 80s and 90s were...quite a time. And so we cordially invite you to laugh with (at?) us as we depict some of the stuff we don't miss a bit. From the hell of cassette tapes to scrunchies to...
I'm not going to pull punches here; like a lot of parents, I'm concerned about so many American kids growing up in an age where the normalization of a lot of really awful stuff -- hatred, bigotry, misogyny, xenophobia, mass shootings -- is part of their everyday...
Kids' to-do lists for winter are so different from ours: Play in snow, stomp in mud, refuse to come inside without bribe of hot chocolate. So kids' winter coat requirements are different, too. They need warmth, serious durability (especially for those of us who rely...
When we shop around for our kids' stocking stuffers, our longtime readers know that our hearts always grow three sizes when we share handmade items or those that support indie shops and businesses. With that in mind, have we got a website for you. Our sponsor Bonanza...
Here are the coolest things we've been seeing around the web this week. Hope you like them too. How awesome! Mattel just made a Barbie with a hijab inspired by Ibtihaj Muhammad, the awesome US Olympic fencing champ we all fell in love with this year. Here's to more of...
A whole lot has happened in the world of subscription boxes, since we first announced Birchbox in 2010, the week they launched. (Really!) Now as you well know, there's pretty much a subscription box for everyone on your list -- including those practical friends and...
Every year, Cool Mom Picks searches high and low for all kinds of the coolest Advent calendars for our homes so that our families — and yours! — can make that countdown to Christmas more fun. And this year, we're back. Right in time! If you like to have a little extra...
Families who celebrate Christmas and Hanukkah totally get the best of both worlds. 8 days of gifts plus one blow-out morning of overstuffed stockings and packages? Dreidels and reindeer? Eggnog and latkes? Okay, maybe not those two at the same time, but still. And now...
I've been lugging a big bag full of toys and snacks to keep my three year old entertained lately, but I'm planning on lightening my load, thanks to the cool, modern printable paper dolls by Merrilee Liddiard that I just found. Aren't they gorgeous? I fell in love with...
I'm skeptical of anything that masquerades as cake and doesn't taste like cake. Slash isn't edible at all. So naturally diaper cakes -- those sculptural designs made out of diapers and used as centerpieces at baby showers to make people oh and ahh and "die of...
"You have to learn to tell the server what you want," I insisted. She winced. "Go on…" No dice. For some reason, my outspoken, truth-telling, totally-not-shy ten year old is having issues asking for a waffle at the neighborhood diner. This is the diner where we know...
As a working mom of four kids, with a husband who often works from home too, our home has a tendency to be...out-of-control crazy. I love organization -- the pages of Marie Kondo's book are my happy place -- but over the last year it seems that I've been forced to...
I didn't grow up in NYC so I don't have FAO Schwarz shopping memories like some of my city friends. But I did know about them from Big, and I loved pouring through their catalogs around the holidays every year, carefully circling the hundreds of high-end toys on my...
This week on Spawned with Kristen and Liz, with Kristen just back from an Imagine Dragons show, we've got kids and concerts on the brain. Join us for a lively discussion about the joy of tweens and big kids, safety concerns, tips and tricks -- we even share our own...
Last season, my family discovered the Disney Channel show Andi Mack and we were instantly hooked. This series for tweens and young teens pulled us in with its smart writing, well-developed characters, and diverse cast. But after the recent Season 2 premiere, I love...
My kids' grandparents regularly ask what cool, creative gifts they can give them at the holidays (because we have awesome grandparents), and this year I'm putting Playpa play paper on our list without a doubt. I just discovered this huge roll of coloring paper that...
Every year, I wish I'm that person who's on the ball enough to order incredible personalized keepsake gifts for some of my family members who'd love them. And every year I find something amazing...only to see I've missed the "order by" date. D'oh. So I'm so excited to...
Let's be honest, middle school sucks in more ways than we can count. Which is probably why so many of us relate to the plight of outsider-turned-insider-turned-outsider-again heroines like Cady Haron of Mean Girls, Heathers' Veronica Sawyer, or Laney Boggs of She's...
Here are the coolest things we've been seeing around the web this week. Hope you like them too. Will Rey go dark in the Last Jedi? We are counting down the days!  [Poster photo via Mark Hamill on Twitter who you should be following.] Beyonce is starring in the...
As an adoptive mom, I'm committed to fighting against Trump's new tax bill that, among other things, eliminates the essential adoption tax credit for families. Here's why. Adoption is expensive. Like, crazy expensive. While it's 100% worth it without a question, by...
Calling all moms supporting nursing moms! My favorite baby shower gift of the year is here! You have to check out this wonderful Boobs baby blanket created by Lot 801 in partnership with Gravel & Gold, which is a perfect way to honor the #dropthecover campaign. The...