Trending right now. As in this second.
You are listening to our podcast, right?
You know, on Spawned with Kristen and Liz, we've covered a lot of important info to help our listeners navigate this crazy parenting thing: Bullying, picky eaters, playdate hell, political unrest, mental health, the eye-rolling tween phase...you name it. But one...
One of the great things about our kids getting older is the ability to watch movies and shows that we actually want to see too. (No offense, Bubble Guppies.) But it's also tough to figure out what they're emotionally ready for, what's over their heads, and what scenes...
If you have kids, then you know all the challenges that come with trying to feed them, especially those picky eaters. Well, on this week's episode of Spawned with Kristen and Liz, we've got our amazing Cool Mom Eats editor and cookbook author Stacie Billis, who...
So much coolness. Where to start…
I truly love spending autumn weekends doing fall crafts with my nieces, and now that we're done with pumpkins and ghosts, I'm looking into cool craft projects for Thanksgiving. I searched around and found some favorites -- corn on the cob, the Mayflower, and of...
Looking for the best Thanksgiving books for kids to share this week is a no-brainer for us; Thanksgiving is one of my favorite holidays. It's low pressure (unless you're doing all the cooking), no fancy outfits to shop for, no gifts. Just a weekend with the people...
I don't think it's a surprise that our kids are obsessed right now with mermaid blankets, mermaid Vans, and  mermaid pillows -- and that we adults are fully giving into the obsession.  In a world gone somewhat mad, a little fairy magic can certain brighten a day....
I have had the best time scouring Etsy to find some of the coolest, handmade modern Christmas Stockings that all support talented indie makers. Some even have personalization, should your kids fight every Christmas morning about which belongs to whom. (Ahem.) In my...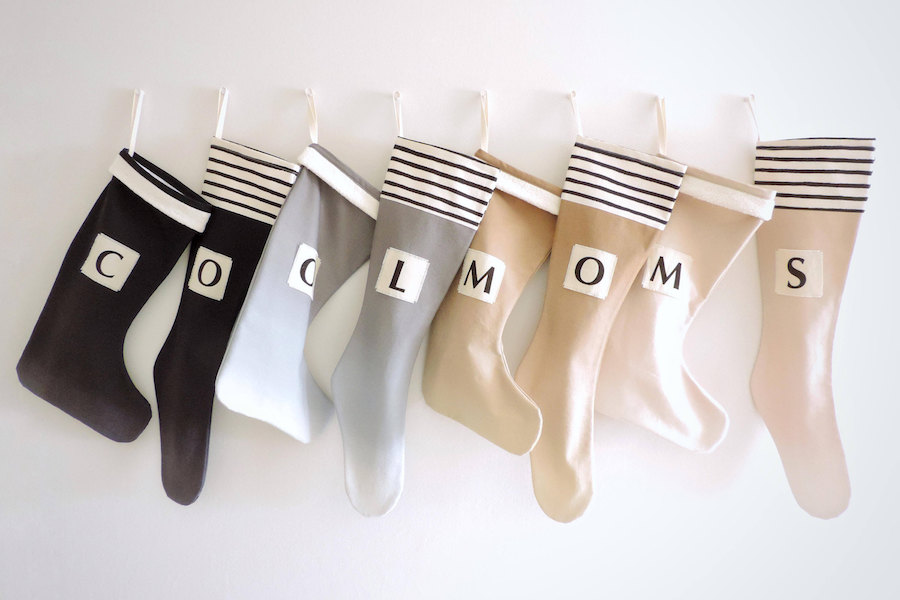 While most of us want to know what we can cook, bake, or otherwise whip up when we head out for Thanksgiving dinner, sometimes there's a host or hostess who gives you the old, "just bring yourself!" But since we know you should never show up at a party empty...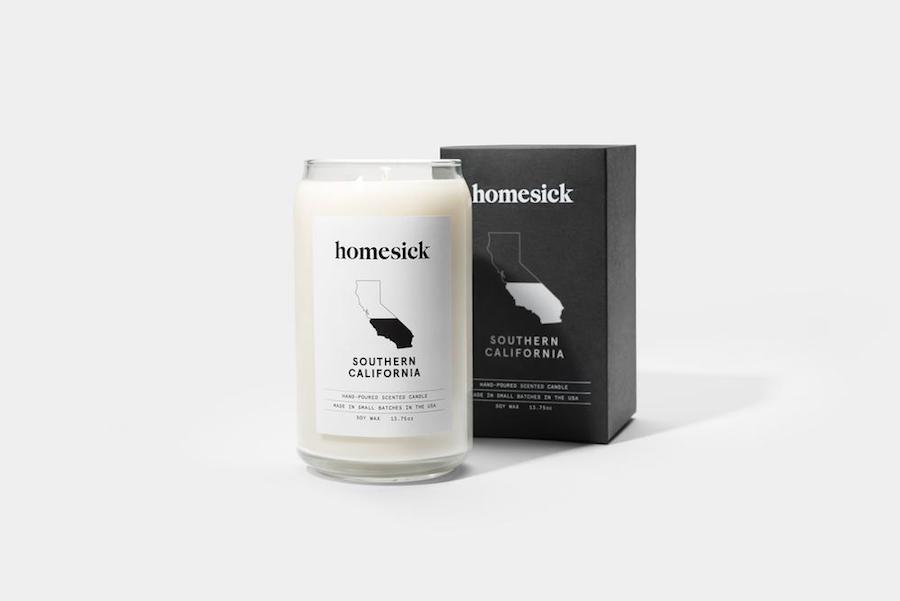 There's a fine line between wearing something kitschy-cool for the holidays and looking like you barely survived a sale bin eruption at the craft store. I'm going to put these new glow-in-the-dark Christmas light TOMS shoes firmly into the first column. They are so...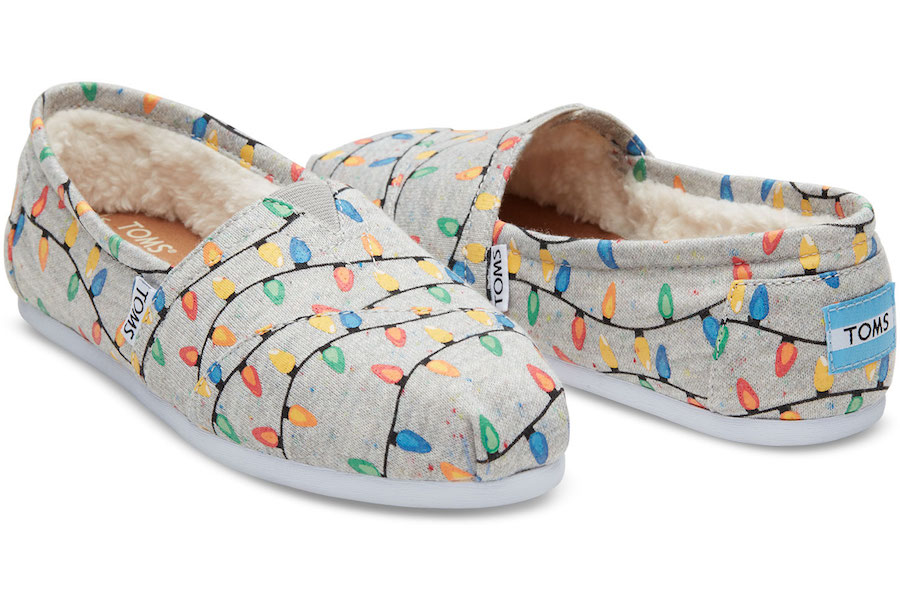 This post is sponsored by Nintendo, who is awesome for letting us do this. The 80s and 90s were...quite a time. And so we cordially invite you to laugh with (at?) us as we depict some of the stuff we don't miss a bit. From the hell of cassette tapes to scrunchies...
With a lot of concern around changing health care policy, tax increases impacting the middle class, benefit cuts to struggling families, and the fact that Americans already pay the highest birthing costs in the world, I was intrigued to check out WalletHub's...
As someone with a mom who's an incredible quilter, I've always valued the intricacies of thecraft of quilting. And then I discovered Kim Smith of Leland Ave Studios, a former attorney turned mom-of-three, who definitely takes it to the next level. Her Lincoln quilt is...
Forget having the coolest shoes in school, the Star Wars x Sperry mashup that just released this week may be the coolest sneakers in the galaxy. Classic shoe styles meets classic geek culture design?  Yep, we're probably going to be stealing these Star Wars sneakers...
We're back! After a little summer time off (we missed you all!) we're back with a new Spawned podcast episode, chatting candidly with Laurie Gelman, humor writer, mom of two, former broadcaster, and current author of the hilarious new Class Mom: A Novel. It's...
We are in full-on back-to-school shopping mode here at CMP. And considering how much our kids love it too (well, they are our kids), they've been spending a whole lot of time helping us out on behalf of our partner JCPenney, scouring their website, and looking for the...
We here on the CMP team have a lot of collective parenting experience under our belts -- or, uh, stretchy waist bands -- and one thing that we all agree on is that starting solids is one of the most exciting and overwhelming developmental stages. There's just so much...
Here are the coolest things we've been seeing around the web this week. Hope you like them too.   We adore this photo from educator Karen Buffalo showcasing how third-graders in one SC school decorated their lockers to depict their favorite books! They have great...
One of the biggest tasks on our back-to-school to-do lists: Get organized. If only that list didn't come with 6 parts, each with about 10 subsections (sigh). One of the things we're trying to get better at is labeling all those clothes, shoes, books, and shiny new...
I'm 5'11 and while I love my height now, middle school me wasn't thrilled about the perennial challenge of buying jeans for tall girls. Especially since my parents didn't want to spend a bundle on jeans that would only last one BTS season at best. With my willowy...
Humans can't live by keyboards alone, and for actual old school writing, we're big fans of Moleskine notebooks. (Who isn't, right?) Looking at the new Limited Edition Moleskine notebooks collection has my girls -- and me -- eager to put pen to paper, to journal our...
Any parent who has walls, floors, tables, refrigerators, windows, or slips of important paperwork knows: If it's even slightly colorable, a kid will color it. So having extra things around that are supposed to be colored is always a good idea, and that's just one of...
Any mom who's used a breast pump recently knows that the old, tried-and-true breast pump design has been in need a serious makeover for a while. As a new mom myself, I feel so lucky to be nursing just as some of the coolest innovations in breast pumps are hitting the...
We know that feeling of realizing that whoa -- that little baby of yours is now a preschooler (sniff) and it's time to start on back-to-school shopping. We also know how special those first years of school can be, which is why we had so much fun putting together this...
Australian brand Cotton:On Kids makes some really cool kids' clothes, and they may have just outdone themselves with a new line of  100% cotton scratch n' sniff tees, PJs, and accessories like a fun popsicle pencil case and jelly bags that all have this 70s child...
It would hardly be 2017 -- or heck, the 21st century as a whole -- without a look at the coolest unicorn school supplies as part of our annual back to school shopping guide. Because if there's one theme our kids show no sign of getting tired of, it's got to be...
As my kids get older and my status as single mom changing with the blending of my family with my fiancé and his pug (Hi Audrey!), I decided I wanted to start a new yearly tradition: a solo road trip, just me and my kids. Alone. Gulp. This year, I had my...
We're big fans of free printable paper dolls and find ourselves downloading them all the time for our kids. But while vintage Betsy McCall paper dolls from our childhood still hold a nostalgic place in our hearts, our older kids are often drawn to more modern paper...
As if we weren't legitimately excited enough already about the total solar eclipse on August 21, the limited edition Coach Space collection has us over the moon — so to speak. Because now we have an excuse to buy some of the coolest space-themed bags and accessories...
Here are the coolest things we've been seeing around the web this week. Hope you like them too. In a Heartbeat is the animated short by Beth David and Esteban Bravo that's swept the internet this week -- our older kids can't stop watching it, and neither can millions...
We are totally geeking out over the solar eclipse that's crossing the United States on August 21. In fact, we think it's the perfect excuse to throw a solar eclipse party! So, if your kids aren't in school yet, check out these easy solar eclipse party ideas. From...
Coming across the Modern HERstory book fundraising effort from Equality for HER founder Blair Imani's Twitter feed this week, I was immediately like YES YES YES! Related: Goodnight Stories for Rebel Girls is back, more inspiring than ever This doesn't look to be your...