We are so excited to present our 2013 holiday gift guide, featuring close to 200 gift ideas (!!) for everyone on your list in every price range. From DIY gifts and gifts that give back, to toys for the kids, cool gift ideas for the men in your life, and fashionable gifts you might want yourself, we hope we've got most of your holiday shopping list covered. And as always, we're thrilled to include so many of the indie artists and small brands that we love supporting, particularly over the holidays.
Also? Discount codes. Of course. Happy shopping!
All gift ideas have been editorially chosen by our staff; there is no compensation in exchange for recommendations. CMP is an Amazon and rstyle affiliate partner.
Gifts for Baby's First Christmas
We know that very first Christmas is a special one, but until he's old enough to do more than eat the gift wrap, we adore each of these keepsake gifts for the first Christmas that he'll appreciate eventually.
[soliloquy id="23304″]
Craft Gifts for Kids Who Are Ready to Move Beyond the Rainbow Loom. Maybe.
If there is a kid you know without a Rainbow Loom, get on it! For the other 99%, here are plenty of crafty gift ideas that our own kids are begging for. Bonus: You won't be sweeping up rubber bands until 2015.
[soliloquy id="23987″]
The Loveliest Handmade Ornaments You Didn't Make Yourself (But Wish You Could Have)
Handmade ornaments make such lovely holiday gifts, whether as hostess gifts, personalized keepsake gifts for nieces and nephews, or an extra special gift wrap topper that makes the presentation that much more lovely.
[soliloquy id="24154″]
sponsor:
Baby Dolls for Kids That Are Not All White and Blonde and Female
We're so happy to see more and more toy makers acknowledge that dolls aren't just for girls, and are just as beloved by children of color. Here are just a few of our favorite baby dolls that represent the multi-colored world of children beautifully.
[soliloquy id="23963″]
Science Gifts for Kids Who Figured Out Science is Cool Long Before Some of Their Parents Did
One generation's nerd is the next generation's super cool kid who will grow up to change the world. Yay for science gifts that are so fun, your kid won't even think of them as educational.
[soliloquy id="23970″]
sponsor:
Gifts for the Unicorn-Obsessed Girl. Of Any Age.
As the saying goes, "Always be yourself. Unless you can be a unicorn. Then always be a unicorn."
[soliloquy id="23995″]
Splurge Gifts for Little Kids From the Doting Grandparents Who Promise Not to Spoil Them But Do Anyway
This is the holiday gift guide to forward to those doting grandparents, aunts, uncles and godparents and say "there's nothing my kids really need, but of course if you insist…"
[soliloquy id="23977″]
sponsor: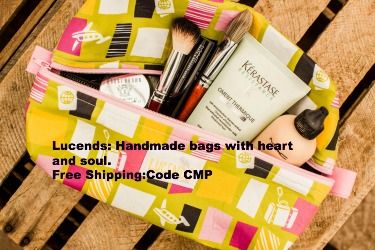 Gifts for Your Best Friend Who Could Really Use a Little Extra Love This Year. Or a Lot.
The holidays are a great time to remind your closest friends how much you care. Especially the ones who might get a little lost in the shuffle of kids and relatives and other holiday mayhem. While a heartfelt card can do, here are some other ideas that let her know she is loved.
[soliloquy id="24020″]
For the Dude Who Likes to Do Dude Things with Other Dudes, Like Dudes Do. (i.e., He Has Never Waxed Anything.)
For the man who is all about man stuff (in the most stereotypical way), we hope these gift ideas will make him want to give you a big hug for your effort. In private. Later. Not in front of anyone.
[soliloquy id="24383″]
sponsor:
Gifts for Your Teen Niece Whose Middle Name is Glitter
Yes, of course she shines all on her own with goodness and inner beauty, but a little outer sparkle never hurts.
[soliloquy id="24013″]
Gifts for Grandmas and Grandpas Who Couldn't Be Prouder of Their Grandkids
We hardly know a grandparent who wouldn't be thrilled with simply a handmade card and a phone call from the grandkids. But here are some gift ideas in every price range that can be extra meaningful around holiday time.
[soliloquy id="24075″]
Gifts for Your Sister, The Fashion Risk Taker
Even if you're well past your animal-print-wearing, pink hair, crazy jewelry days–or never had any of your own–if you know a trend-setting fashionista in your life, we've got you covered. Here are some ideas she can sport when she's out doing extra-fabulous things. And Instagramming them. Just to rub it in.
[soliloquy id="24052″]
For the Modern Domestic Goddess Who Loves Her Winter Whites
Who says white isn't for after Labor Day? Around the home, it's always in style. Especially when it's edible. Madagascar vanilla macaroons, anyone?
[soliloquy id="24063″]
For Your Brother-in-law Who's Obsessed with Game of Thrones and Shut Up About the Red Wedding Episode Already
Christmas is coming…
[soliloquy id="24351″]
Gifts for That Friend With Strong Feelings About the Oxford Comma
We love our fellow word nerds. You know, the ones who have hung onto their hard-covers, can't turn down a game of Scrabble, and get squidgy when you accidentally insert an apostrophe into a plural. Right, mom's?
[soliloquy id="24029″]
The Coolest Gifts That Give Back
Each year this is our favorite gift category and this year, we uncovered more amazing options for gifts that give back than ever. It was hard to pare it down! While charity gift cards and straight-up donations make phenomenal gifts, we're also big fans of these gift ideas, some of which donate a full 100% to people in need.
[soliloquy id="24096″]
DIY Holiday Gifts to Make Yourself
We've perused the web for some of the coolest DIY gift ideas, whether you've got an MFA in Hot Glue Gun, or you're just capable of uploading your pictures to a photo book template. Either way, your recipient will know it comes from the heart.
[soliloquy id="24113″]
Cool Holiday Food Gifts to Make When You've Had Enough of Cookies
While we're not one to turn down Christmas cookies, there are so many fabulous food gifts that we'd love to receive, from gourmet salts to homemade nutella, to something a little more boozy. The best part: They're all easy to make. Promise.
[soliloquy id="24128″]
Cool Kids Gifts Under $10
If you have lots of kids to shop for, we love each of these gifts that are easy on the budget, but don't feel like stocking stuffers. Not that there's anything wrong with stocking stuffers, ever.
[soliloquy id="24185″]
Cool Adult Gifts Under $16
As much as we love shopping for people we love, we're the first to acknowledge that it really is the thought that counts. We adore each of these gifts that can cover off nearly everyone on your list affordably, from caregivers and teachers, to those closest to you. (Though uh, maybe not the cocktail book for your kids' teachers.)
[soliloquy id="24205″]
Gifts to Give When the Kids are in Bed
Not every holiday gift has to be sweet and sentimental. Some can help you make new memories. The kind that would put you on Santa's naughty list. In a good way.
[soliloquy id="24450″]
For more holiday gift ideas, check out our 2012 holiday gift guide and our archives.