Unless you just stumbled here for the first time (Welcome!), you probably already know that Father's Day is THIS Sunday, since we've been sharing loads of great Father's Day gift ideas all month long. But, simply knowing about Father's Day doesn't mean we've all finished shopping right?
No worries: we've pulled together some of our favorite last-minute gifts that you can have ready before the big day. Then just sit back and watch the big guy tear up as he's reminded what an awesome dad he is every day of the year.
–Christina
All those dads stuck in a Father's Day necktie will be jealous seeing your guy relaxing in his modern
Number One Dad tee
by Monica Wright (at top). No need to sport for overnight shipping–it's a downloadable design that you can print onto Avery Iron-On Transfer Sheets and apply yourself. All the directions are on her site. It looks great on white, but I'd also love to see it on a slate-gray cotton tee.
Animoto's custom videos
will tug on his heartstrings more than any card-store find, and they're free if you stick with the 30 second version. Just upload photos, insert text, pick some music, and you're ready to download or email it. He doesn't have to know how easy it was.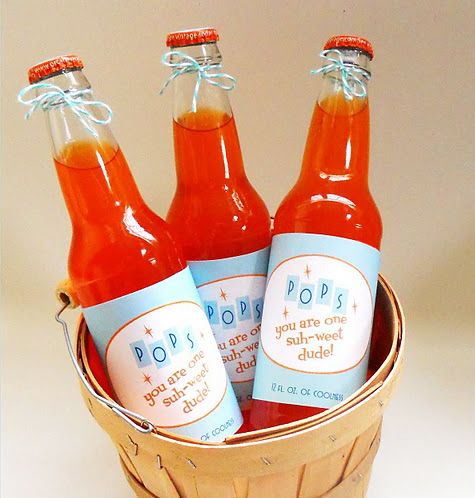 I love these cheeky retro soda
"pop" labels by Delightfully Noted
. Print on adhesive paper, grab a few old-fashioned soda bottles and create something really sweet for dad. You can even turn each one into an individual coupon–things the kids can do for him while he sits back and enjoys some pop time.
If your kids have a lot to say about their dad, check out Tikatok's clever
print-at-home Father's Day books
. Each of the three styles has fill-in-the-blank areas for text and pictures to personalize the book in just a few minutes.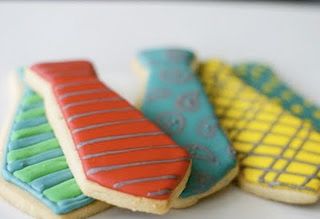 Sure, a necktie is totally expected at Father's Day, but the Edible Necktie Cookie instructions from Somewhat Simple are a delicious twist on tradition. Plus, I know my kids would love designing a few themselves. Alternately: use alphabet cookie cutters to make sugar cookies that spell DAD, then frost with colorful royal icing.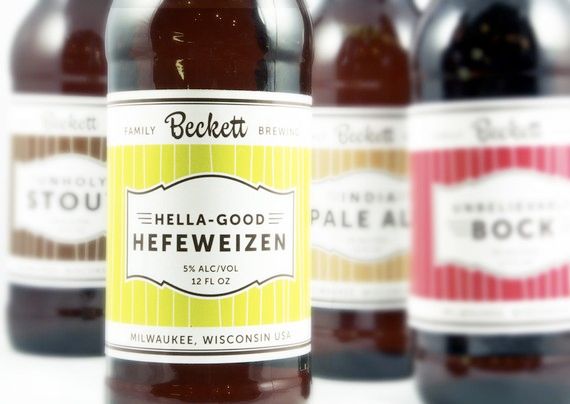 If you're down with his homebrew obsession, these awesome
printable beer bottle labels
can be customized with his name, types of beer and favorite colors. Or pack the labels with a homebrew kit and get ready to enjoy the fruits of his labor.
If you have a special picture for dad, consider turning kids' artwork into a little masterpiece for about $20 and a trip to the craft store. We got the idea from
Blue Day Designs
. Fitting a diminutive 2″x3″ canvas, this would look so cute on dad's desk without hogging too much space.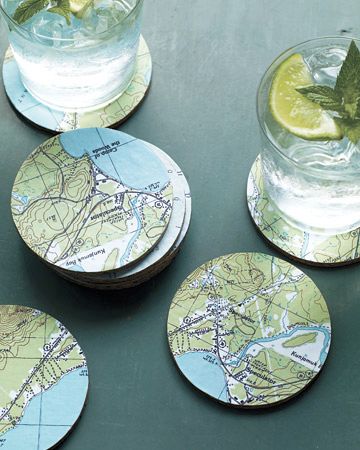 Does he love to travel, or just wishes he could? Print out a map of a place that's special to him and follow Martha Stewart's easy instructions to
turn a map into a set of coasters
. (Maybe to go with the pop labels?)
He may not even sing in the shower, but I know my Guitar Hero would love to see his name on this
Retro Rock-n-Roll Poster
pdf by Happythought. Send them some info and get a proof back in 12 hours.I love that it includes the names of his "back-up singers" too.