It's been quite a week, filled with a flurry of sweet Halloween activity and some not-so-sweet weather for some of you. Whether or not you braved Frankenstorm in your neck of the woods, I'm guessing that you'll have leftover candy. Hopefully yours is from a big ol' trick-or-treat haul. Even if it's just candy you didn't get to hand out, though, these recipes will come in handy.
Check out these ten super delicious, highly decadent treats that make genius use of leftover Halloween candy. You know, when you get bored of stealing it straight out of the kiddo's bag.
Related: Yummy recipes using leftover Halloween candy. On the outside chance you have any.
I cannot tell a lie: I have a serious weakness for Snickers. So I must begin with these ridonkulous Peanut Butter Snickers Brownies (above) from Two Peas and Their Pod. What can I say? These are out of control. For the love of Halloween, find a way to make them.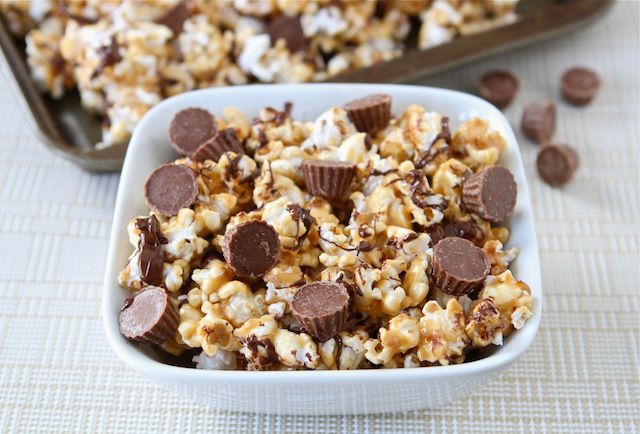 And while at Two Peas and Their Pod, check out Maria and Josh's Reeses Peanut Butter Cup Popcorn for good measure.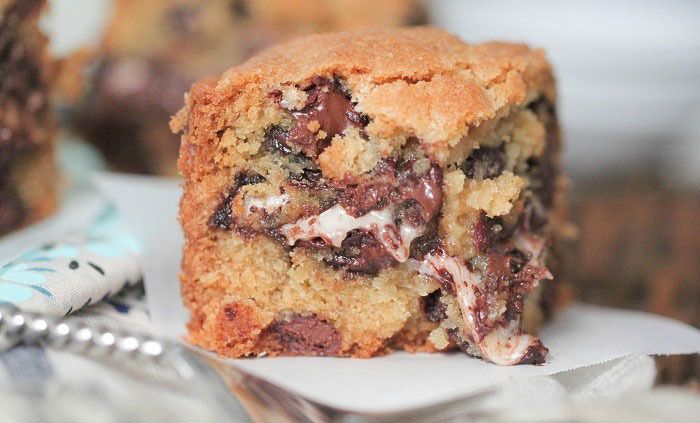 Jenny of Picky Palate took a different, but equally tasty approach to merging the goodness of baked goods with the yumminess of classic candy with her Peppermint Patty Chocolate Chunk Cookie Bars. Who's going to argue with chocolate chip dough paired with gooey minty candy? Well, played, Jenny.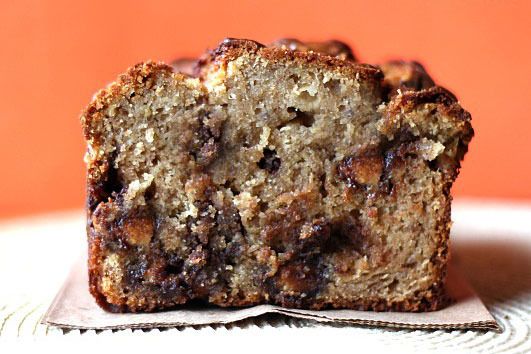 Chocolate, peanut butter and banana are a classic combo, so why wouldn't you add peanut butter cups to your banana bread?! So simple. So obvious. So genius. I love this recipe for Reeses Peanut Butter Banana Bread by Shelly of Cookies and Cups.

Amber of Sprinkled With Flour added candy to her favorite cookie recipe to get these Chunky Twix Cookies.


Sally of Sally's Baking Addiction has a similar idea with these Butterfinger Cookies. Both cookie recipes look extra yummy and I think that, together, they teach us an important lesson: when in doubt, add candy to a cookie.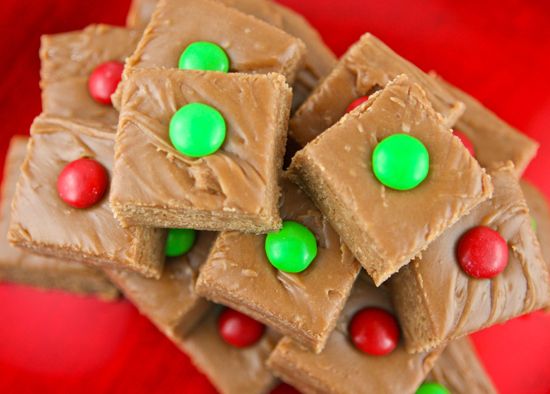 Admit it: As much as you might enjoy one, two or even three Tootsie Rolls, they are the dregs of the Halloween haul. Thankfully, Meagan of Pipp and Ebby has turned the humble throwaways into a fudgy treat. Her Tootsie Roll Fudge will breathe happy new life into kiddo's sad pile of Tootsie Rolls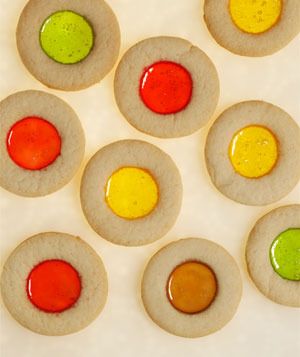 Jolly Ranchers, another oft neglected Halloween treat, also tend to pile up at the bottom of kiddo's pillow case. But this year they–and other hard candies like Life Savers–can be used for so much more than trade fodder. My favorite way to use Jolly Ranchers is these stained glass cookies from Real Simple. So pretty! Feel free to substitute your favorite sugar cookie recipe; it's the technique that matters. If you don't feel like baking, this Jolly Rancher Lemonade sounds refreshing. (Maybe with a splash of vodka for the grownups? It's been a long week!)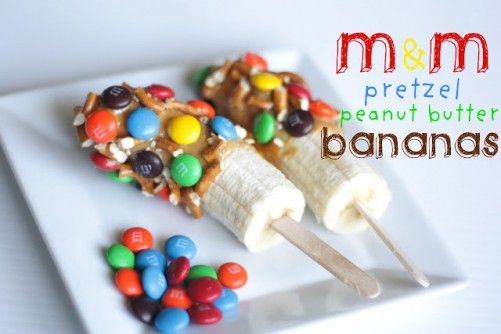 None of the recipes here are all that hard, especially if you get a good box mix to help you out (we love Naturally Nora!), but these M&M Peanut Butter Banana Pops take the, uh, cake for easiest way to repurpose Halloween candy. Kiddo can even help with these super cute treats.
Happy eating. Again!
Still have candy leftovers? Donate your Halloween candy to one of the great charities we featured in previous years:
Donating extra Halloween candy
Reader Q & A: Where to donate Halloween candy?
What to do with extra Halloween candy