No need to fret if you haven't made a fun Valentine's Day treat for the kidlets yet. Thankfully for us last-minute types, simple surprises always do the trick. All you need to make one of these three sweet surprises is a basic recipe and a heart-shaped cookie cutter. Don't have either? Hit the bakery and grab a knife. We can still make this work.
See how easy this is going to be? Now Hug Me, you Cutie Pie! –Stacie, xox

No sweet is as easy to whip up as Rice Krispie treats. And that's a fact. Throw a heart-shaped cookie cutter in the mix and you get these lovely Valentine's Day Rice Krispie Treats (above) from A Table for Two. Julie fancies her treats up with sprinkles and chocolate drizzle, but I give my personal guarantee that plain rice krispie treats will go over just as well.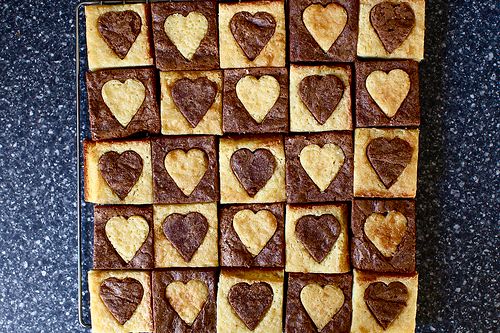 Brownies are pretty easy to make too, even when you get all fanciful like Deb of Smitten Kitchen. Leave it to her to show us the full, glorious potential of putting a cookie cutter to two pans of brownies. Even if you don't take her two-tone approach to Valentine's Day brownies, you can count on her recipe and technique. Just pop out the chocolatey hearts and call it a day.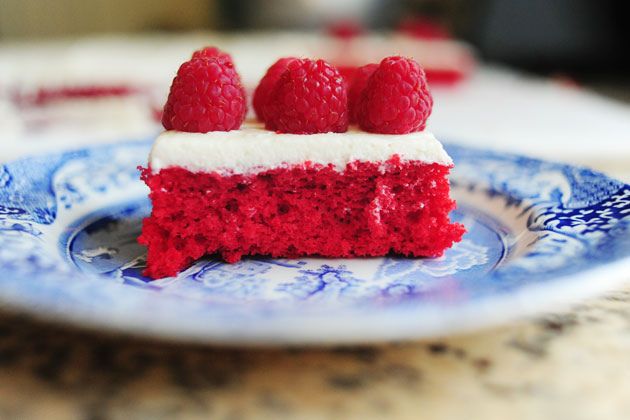 I believe that I made my love for red velvet clear when I shared these 5 easy red velvet desserts (pictured above) for Valentine's Day. If you feel the same, but are worried that those recipes are too complicated, try the Red Velvet Sheet Cake from The Pioneer Woman. Then spritz a heart-shaped cookie cutter with baking spray and go to town. With a color this pretty, you don't even need icing. (Psst: You can do the same thing with a store-bought sheet cake, too!)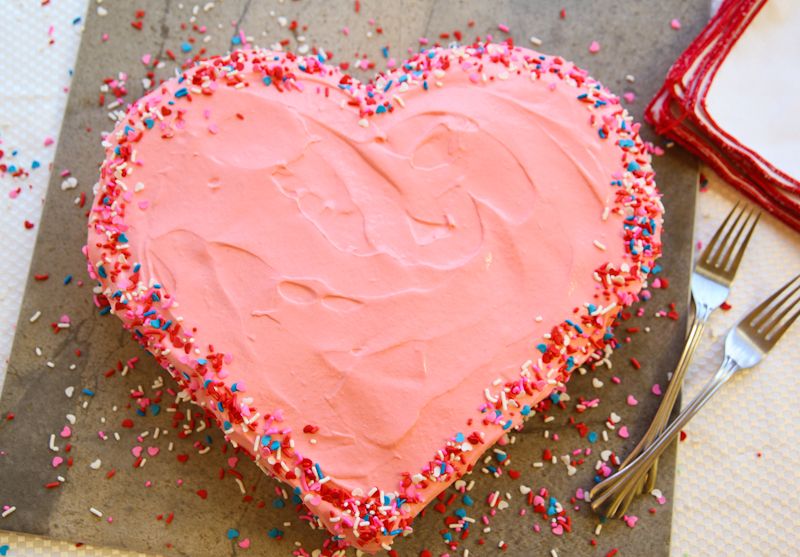 If you don't have a heart-shaped cookie cutter or you want a full-size heart-shaped cake, check out this super easy heart-shaped cake tutorial on Better Recipes, no special equipment required. Who knew that making a big 'ol professional looking heart cake was so simple.
For more Valentine's Day recipes, check our archives!