Welcome NY1 viewers! If you caught our Editor Liz Gumbinner showcasing our favorite baby shower gifts under $30 today (and all weekend long), we've rounded them all up right here, along with a few splurge items we love.
You can find all the links, and more info at our Ultimate Baby Shower Gift Guide – plus more than 150 other ideas. Happy shopping!
Under $30 Baby Shower Gifts
– Personalized embroidery art ($23, Blue Without You Kids on Etsy, above) – Anything personalized is thoughtful, and if you can't make one yourself, this amazing artist can do it at great prices.
– Burt's Bees Baby gift sets (Start at $10) – Moms love these all natural products, and they've got great ones for both babies and moms. (Love their Belly Butter!)
– Layette Essentials for baby from babyGap (Start at $12.95) – Cute styles, great prices, and easy returns and exchanges make this a favorite request among moms everywhere.
– Chewbeads teething necklaces ($29.50) – A great gift for mom and for the baby. So many great styles too.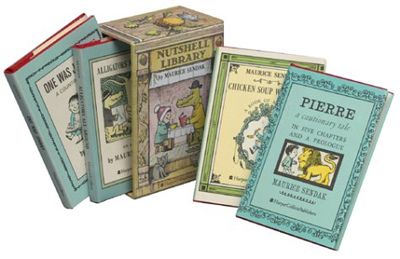 – Maurice Sendak Nutshell Library ($12.20) – Or other ready-packaged book sets. Because a starter library is always a wonderful baby gift, and she doesn't need more copies of goodnight moon.
– 12 Wishes for Baby book ($21, Rag and Bone Bindery) – Ask every family member or shower guest to fill out the prompts on the pages, and you've got a treasured keepsake for very little money. Save 15% with code Coolmom15 though 5/6/13.
Splurge Baby Shower Gifts
Go in with friends on some of these splurgier ideas that new moms–or even second time moms!–are sure to appreciate.

– Diaper Bag Backpack ($179, Petunia Pickle Bottom) – The wipe-clean exterior and fold-out changing pad are genius, but we really love that this looks great even after you're out of the diaper stage.
– Beaba Babycook Pro ($150, Giggle) – Ask any mom who owns one: This is the gift you think you don't need until you have it.
– Honest Company natural diapers and wipes bundle ($79.95/month) – They deliver all sorts of monthly subscriptions to your door each month, but nothing beats a delivery of the basics, which don't happen to look basic at all.
You'll find all these ideas, plus more than 150 more, in our Baby Shower Gift Guide, sponsored by babyGap. Happy shopping!