Growing up as an Asian American kid, the Chinese New Year was a pretty big deal with my family. I admit that I've let that tradition go a bit as I've gotten older, but it's so fun for kids to discover how to celebrate Chinese New Year at home, whether you're of Asian heritage or not. Here is a ton of inspiration for ringing in the Year of the Horse with your own kids.
GIFTS
If someone you know is welcoming a Year of the Horse baby this year, Tree by Kerri Lee's Chinese Zodiac Birth Year Boxes (pictured above) have always been one of our annual go-to gifts. They're so beautifully designed and thoughtfully crafted.
The beautiful My Wooden Horse would make a lovely gift for a year of the horse baby. I love the modern twist on this classic toy, and the thoughtful construction that you don't often see these days.
I've loved each one of Oliver Chin's books and his Year of the Horse book is no exception. It's a simple way to introduce your kids to the lunar new year, and one they'll enjoy for the entire year.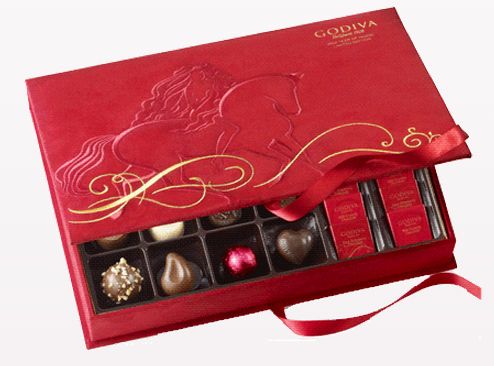 The special edition Lunar Year Godiva box is a wonderful gift, packed with 32 pieces of chocolate. And it comes complete with eight lucky red envelopes, which you can use to spread the new year love.
CRAFTS
My oldest daughter will be all over this DIY Year of the Horse craft project. And the best part is that I've got everything she'll need (paper and scissors) right in my craft cabinet to make the cutouts.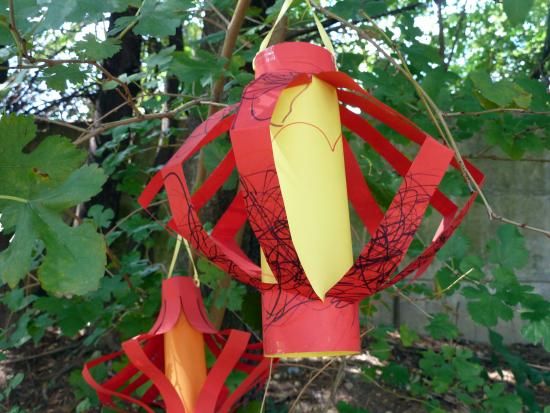 These DIY Asian Paper Lanterns look super easy to make, especially if you've got little crafters in the house. Even if they can't cut, they can color or scribble on the paper before you construct them.
You won't believe how easy it is make a photobooth using your laptop. Add in these fun Chinese New Year photobooth props and you've got a fun party activity–and lots of Facebook fodder. And by the way, if you see "Geisha" props in a Chinese New Year photobooth prop set? Do us a favor and skip it.
EATING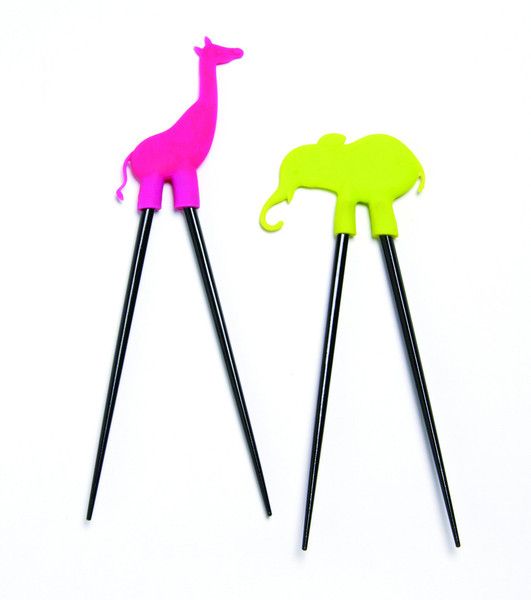 Whether you're making your own Chinese food or ordering take out, you have to use chopsticks. Here's a quick chopsticks tutorial in case you need a little help yourself. Or you can snatch up some of these adorable chopsticks holders to make it a little easier for kids.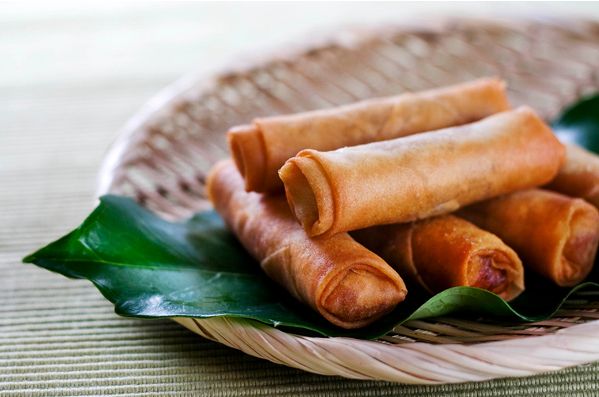 The only true Chinese dish I know how to make is Chinese egg rolls like these delicious ones from our friend Jaden Hair at Steamy Kitchen. She shares her mom's egg roll recipe which just happens to be exactly how my own mom makes them. Yum!
If you're feeling adventurous, get the kids in the kitchen and try out a few recipes from Handstand Kids' Chinese cookbook made with recipes just for kids to help out with. Who knows? Maybe you'll never have to order in again.
For more cool party ideas, or our previous Chinese New Year picks, make sure to check our archives.