If you have young ones, we recently shared 23 fun, educational activities for preschoolers and young kids. But as your kids get older, it can even more challenging to find cool, educational indoor activities when they're clamoring to play with the XBox. So we've put together 21 fantastic ideas early grade schoolers, to help grow their minds and muscles, whether you're snowed in, watching a cold rainfall outside, or live in Southern California and just need to get out of the balmy 73-degree weather for an hour or two. (Oh, the problems.)
These are the ideas that we put to use with our own kids so we really hope yours enjoy them too.
We're really grateful to our partner Houghton Mifflin Harcourt, not just for sponsoring this post, but also for making things easier for parents of older elementary kids. In fact, check out their their Achieve! photo-based workbook series made just for kids in first, second, and third grades. These huge, 300+ page workbooks offer a whole lot of activity packed into one neat workbook that's so fun, kids won't even remember there's a screen calling to them from somewhere in the house.
So don't despair if you're stuck indoors with restless kids. We've got your backs.
1. Teach a new skill
You know all those cool skills you wish you had time to teach your kids? Now's the time. Teach your kid to learn to type online with one of these great resources–that will come in handy pretty much forever. Show kids how to fry an egg or make a healthy smoothie. Get really good at hula hooping in the living room. Play Chopsticks on the piano together until you can get through the entire song without laughing. Practice headstands. Whatever it is, have fun doing it and enjoy the process.
 2. Brush up on an old skill
So many kids have grown up with Velcro sneakers, that even first and second graders might need a refresher course. Go ahead and teach kids how to tie their shoes, as in this lovely shot from Gretchen Willis. Or if it's been a while since a child has learned to sketch with pastels or make a friendship bracelet, dig out the supplies and have fun with it.
3. Pick a new country and learn about it
Feeling a little stir crazy when you're stuck in the house? Travel using your mind. Trying spinning a globe and see where your child's finger lands. Then, make one snack from that country together like these popular cookies from around the world. Learn how to say "hello" and "goodbye" in that language too or practice writing a few letters if their alphabet is different from ours.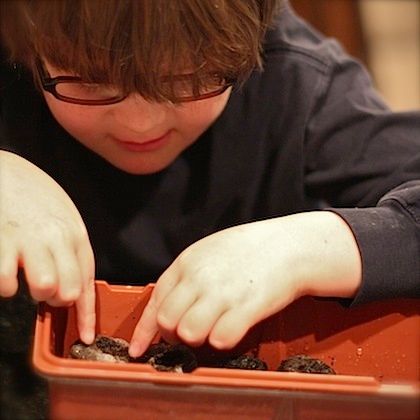 4. Plant an indoor garden
If you all miss seeing green outside as much as we do, try bringing some green inside by starting your own little indoor garden. Mommy Poppins has some great tips for starting an indoor herb or vegetable garden. Or, go high tech and start an indoor garden inspired by NASA technology.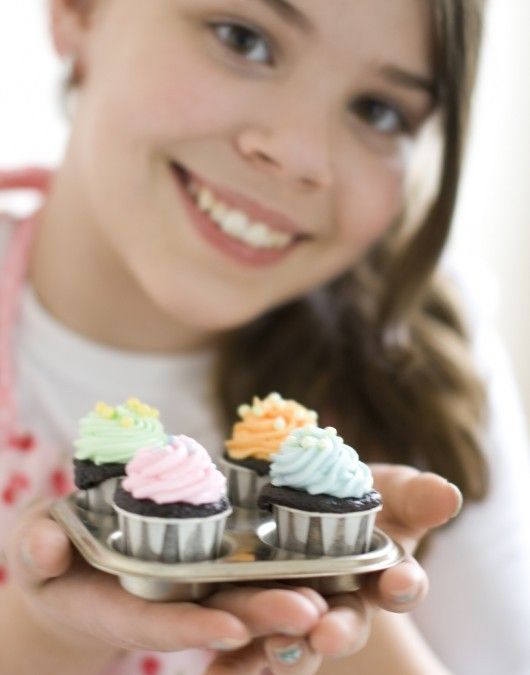 5. Bake something
Following directions, reading, and math all come together when you bake with the kids which makes this a most delicious educational activity. I love the kid-friendly Zebra Mix baking mixes which encourage kids to take charge in the kitchen, so that I can sit back and just enjoy the treats they bake for me. Or try these tiny cupcakes in this recipe from Marion's Vintage bakeshop. So cute!
6. Make a family time capsule
Take a cue from this cool DIY time capsule idea and spend some time putting together your own family's time capsule in a bottle, a box, or even a paper bag. Have your kids write down their favorite foods, friends, shows, and toys to include in their time capsule and have them draw a self portrait. Whether you open the capsule in a year or in ten years, it's bound to be something you'll cherish.
7. Read a new book…together
Even if kids are reading well on their own, it's still a great way to build their vocabulary and explore more complicated storylines. Plus, recent research shows that when you continue reading out loud through the sixth grade, it has a lot of impact in inspiring a lifelong love of reading. Grab an age-appropriate classic, or find a new book to discover together from the 2014 Best Books for Kids lists. Then snuggle in for as many chapters as your children can sit still for. Hot chocolate may help.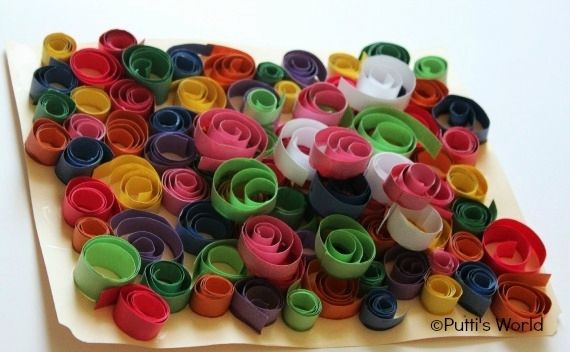 8. Try a new craft project
Find some different ways to make your craft supplies new and exciting. Cut strips of colored paper and show the kids the art of quilling. Make some origami hearts for Valentine's Day cards or Mother's Day cards. Have your kids paint your portrait in the style of Whistler's Mother, an activity my own kids found very amusing. There are so many craft ideas on Pinterest these days, there's no shortage of inspiration.
And even if you've lost your Rainbow Loom long ago, we recently shared how to make loom bands using just your fingers with plenty of easy video tutorials. It's a great way to work on finger dexterity and concentration, not to mention a way to use up some of those loose rubber bands I keep finding all over the house.
9. Dust off the educational board games
It's all fun and games, even when the games are educational ones. Introduce them to Yahtzee, my childhood favorite that turns us all super competitive as we try to add up the highest score. If your kids are more in the mood for a puzzle, grab a couple of the amazingly detailed and fun-to-look-at puzzles from Horrible Histories.
(And while you're at it, take this time to gather the board games your kids have outgrown and donate them if they're in good condition. Bye, Candyland!)
10. Open a workbook that feels more like a play book
There's nothing like a great workbook to get my kids quietly focused as they go through page after page. And with its bright magazine-like pages filled with photographs, your kids in first, second, and third grades will find tons of fun activities in Houghton Mifflin Harcourt's Achieve! workbooks.
More than 300 pages are written for kids using lots of humor and engaging photos that will have kids practicing their math, reading, science, and social studies skills on their own. Plus, with a free download of the entire workbook, kids can even do their favorite activities more than once.
11. Become a bird watcher. And feeder.
Though many of our feathered friends have flown south, there are plenty of their heartier kin who think New England winters are just fine and this is a great time to help keep them fed. One fun way to welcome them to your yard is to make a make a DIY bird feeder (like this one via Dana Made It) and then sit back and see who comes to visit. Encourage your kids to either sketch or photograph what they see and then help them find the birds on a comprehensive website like the Bird Watcher's Digest.
12. Write thank you cards
Surely there is some overdue thank you note that your kids should be writing now, and this is the age to get your kids in the habit of doing just that. If there's no recent birthday or holiday gifts to account for talk with them about who may be deserving of a card: Maybe a teacher who helped them understand some particularly tough homework, or the friend who ran for a Band-Aid when playground chaos ensued. We have tons of ideas for kids' thank you cards including this cool custom Lego card from Etsy shop Blonde Girl. One is bound to feel just right for your kid.
 13. Make multiplication and science fun.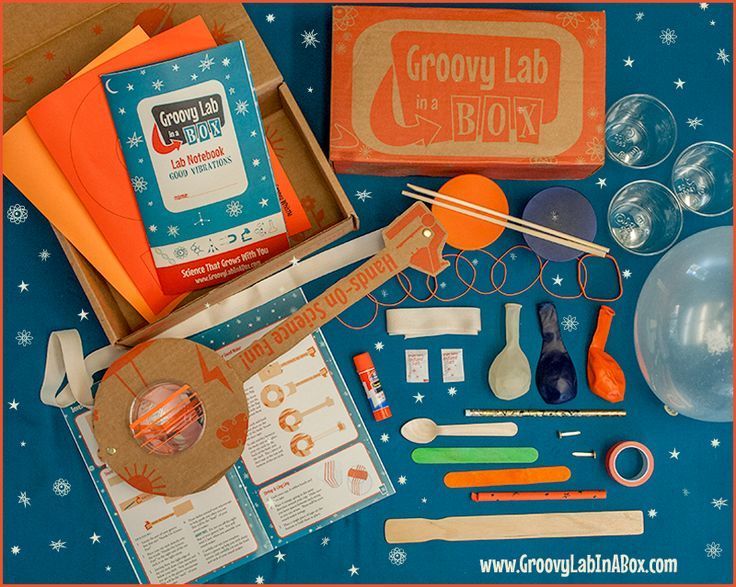 Whether your kids are little scientists at heart or think they don't like science at all, there are so many fun science experiments that don't take a lot of time to pull together but pay off with very cool results. Dad's Book of Awesome Science Experiments gives us a good jumping off point with  over 30 experiments, and we love Groovy Lab in a Box which sends us a complete box of experiments that we can do at home. Groovy indeed.
You can also put away the pencils and reinforce their multiplication facts through play.  Blow up a balloon and see if you can keep it in the air while you practice skip-counting the harder facts, like 6, 7, and 8. See how long you can hop on one foot while counting by 3's. Play multiplication War with a deck of cards and see how competitive you all get.
14. Learn a new language
There are so many cool resources for kids on the web to learn a new language, if you don't happen to have a Rosetta Stone program at home. There are also smart apps like the When I Grow Up foreign language app which is great for kids in this age group, or the Count the Animals app which teaches numbers one through ten in 21 different languages!
Or hey, hop on the Start ASL site for some great resources, including this guide to the ASL alphabet. That may be a new language too. And hey, there's also Morse Code…
15. Tackle a difficult subject that may not be covered in school
A long day indoors provides ample opportunity to steal a few minutes to tackle more complicated subjects that you may not find time to discuss after a tiring day of school. Try discussing where babies come from (if you haven't covered it yet), the loss of a loved one, or how racial inequality may feel to another child. These topics can weigh heavily on young minds, so lighten the load a bit with lots of talk and understanding. Plus, wouldn't you rather your child learn it from you?
16. Download educational printables
I've turned to free online printables for everything from worksheets to crafts, and our huge archive of printables reflects how many awesome options there are out there. You can even download a free PDF educational mini-workbook for kids from Houghton Mifflin Harcourt's Achieve! workbooks for kids in grades 1, 2, or 3. There are three to choose from, each with more than 20 pages of activities. How can you resist a worksheet that uses zombies to teach the concept of perimeter!
17. Watch a great documentary
Pop some popcorn and curl up on the couch together with a fascinating, kid-friendly documentary like Disneynature: EARTH. Or hit Netflix or your other streaming accounts and look for classics like March of the Penguins, Winged Migration, or Spellbound, which had our kids absolutely riveted at this look at the National Spelling Bee.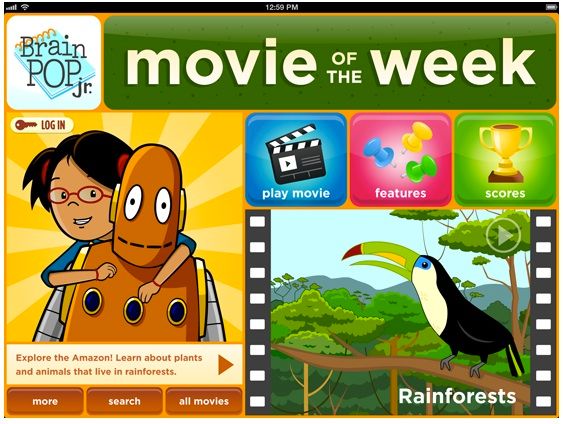 18. Spend screen time smarter
There's nothing wrong with turning on a screen to pass a little time, though we love to turn screen time into something smarter with educational online sites like Brain Pop Jr. or Cool Math 4 Kids Games.  And it's my humble opinion that you can never go wrong with Schoolhouse Rock, either the original videos or their newer Schoolhouse Rock Earth release.
19. Be charitable
Help raise charitable kids by talking to them about ways they can ease the burdens of others. Spend some time together sorting through toys and board games they no longer love and good-condition clothes and warm coats that no longer fit and make plans to donate them. Go through your cupboards for nonperishable food items to donate to your local food pantry. Or search for a charity that sparks your own child's interest and map out a few ways that he can get involved over the next year.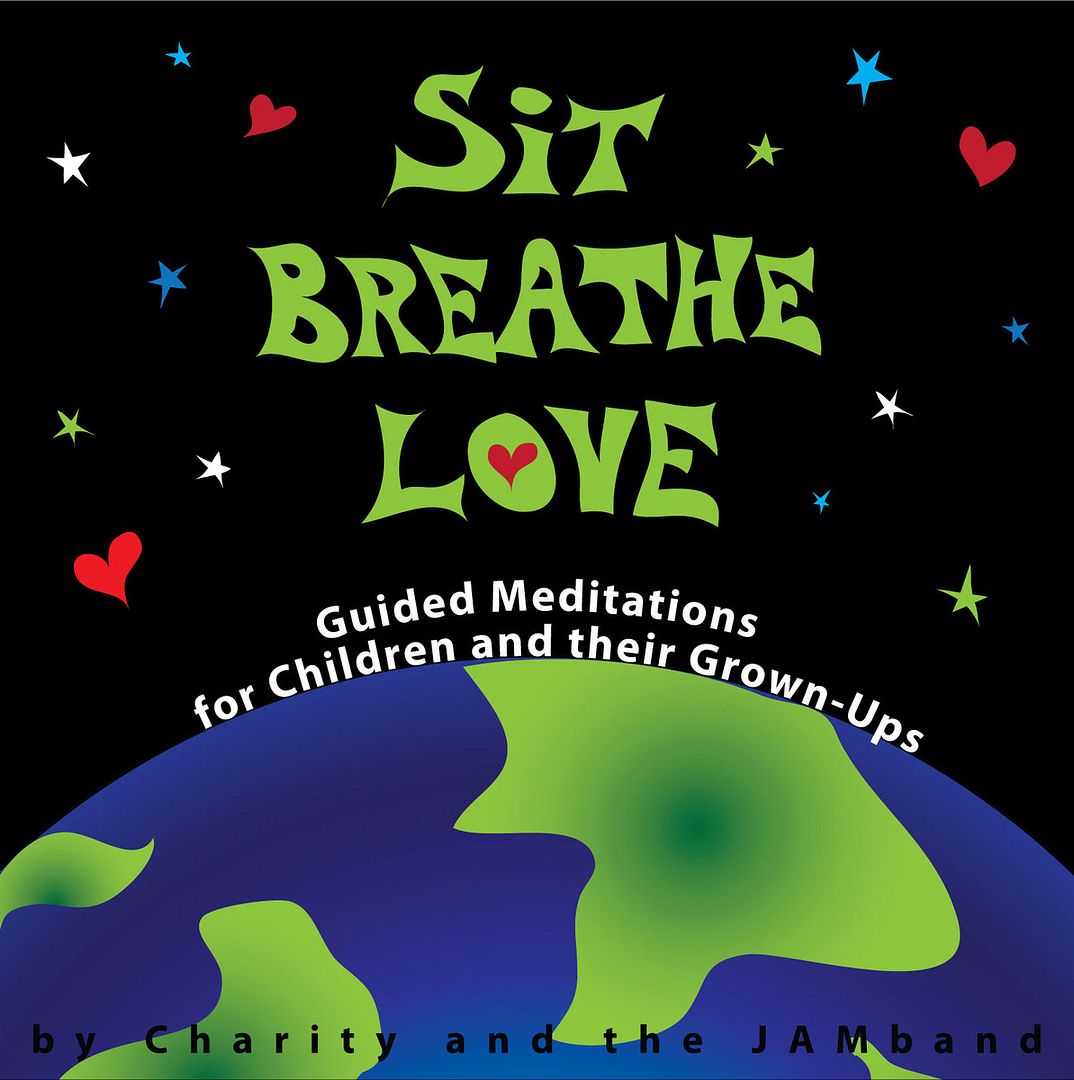 20. Teach them how to relax
Getting kids to sit still can be hard, but teaching them to be still is a great way to build concentration and lower stress. I love that the kid-friendly Storyland Yoga DVD is silly, smart, and interesting for kids, yet really does teach them some basic poses.
And, if you want to take things down another notch, turn down the lights and try some guided meditation with kindie musician Charity and the JAMband's Charity Kahn. Her Sit Breathe Love recording provides five minutes of quiet with only her gentle voice and your breathing to be heard. Ommmm.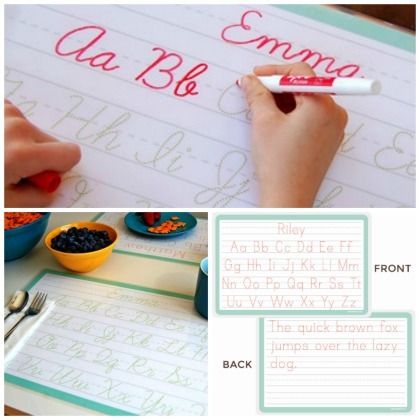 21. Practice cursive. Remember that?
Even if your child's school has abandoned cursive in this age of texting, spend some time showing your kids how easy it is to learn. I especially love Sarah + Abraham's reusable placemats which make mistakes disappear with a swipe of a napkin. Long live cursive!
Many thanks to our sponsor Houghton Mifflin Harcourt  (HMH) whose new photo-based workbook series, Achieve! for kids in grades 1, 2, and 3, is jam-packed with more than 300 pages of fun activities to help strengthen math, reading, science, and social studies skills.