Apparently, there are places in the U.S. right now where the sun is shining, the air is warm, and the kids are where they should be: in school. If you live in one of these glorious places a) I'm jealous, and b) bookmark these super fun kitchen projects to do with kids for a weekend or a rainy day. But for anyone in a snow zone like me, these kitchen activities for kids will help make your day inside a little more fun (and delicious, too).
Related: The ultimate guide to snow day activities: 20+ indoor ideas to keep you sane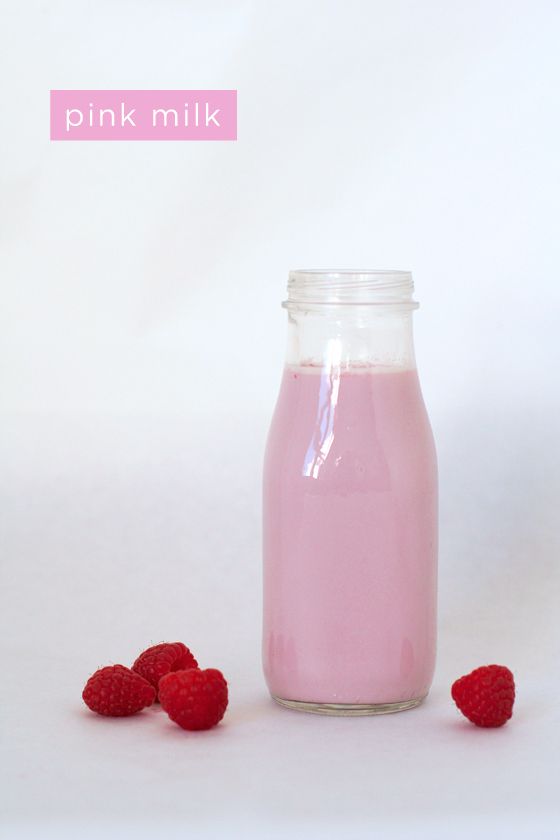 1. Make a fun flavored milk bar
I love, love this idea of making a making a milk bar from Classic Play (above & top). Flavored milks are such a treat but, sadly, loaded with chemicals and colors. Go au naturel with these simple recipes for pink milk, banana milk, chocolate milk, and vanilla milk. I'd normally suggest starting with one of the recipes, but if you're in from the storm, make them all and have a tasting party. We might even do a cold flight and a warm one because we're fancy.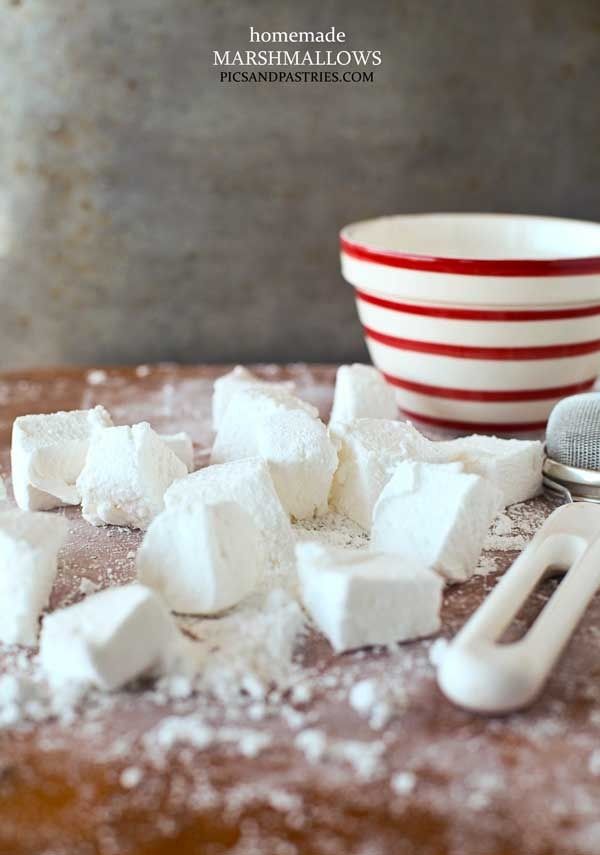 2. Make homemade marshmallows
My go-to kitchen project with kids is making homemade marshmallows, like these from Pics and Pastries. You can add flavor with extracts, but I'm old fashioned when it comes to marshmallows. I like them with just a hint of vanilla, perfect for piling on top of decadent hot chocolate recipes.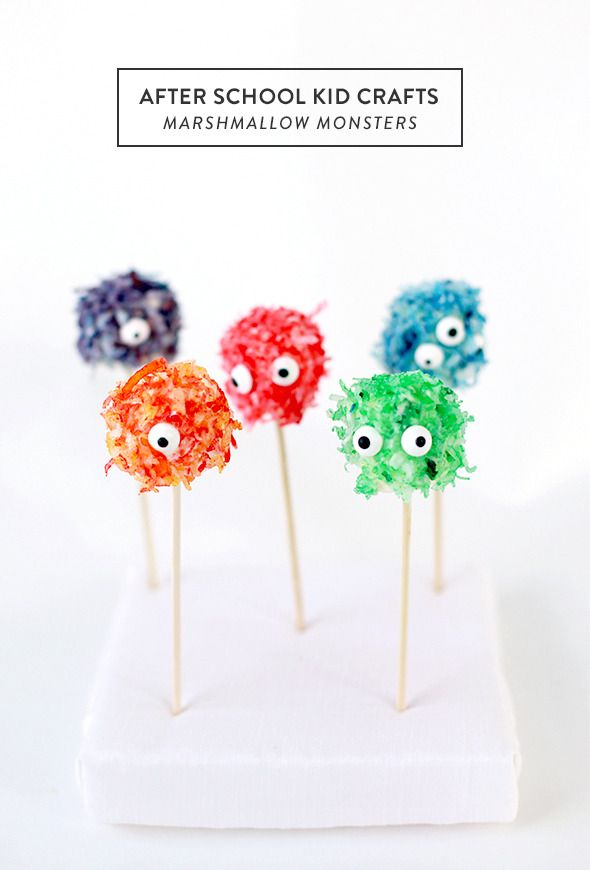 3. Whip up some marshmallow monsters
If you do cook up marshmallows and want to keep the kitchen fun going, use them to make these adorable marshmallow monsters from Say Yes. Or if you don't make marshmallows, store-bought marshmallows works fine, and they'll be just as cute. And their brains, as tasty to eat. Muahahaha….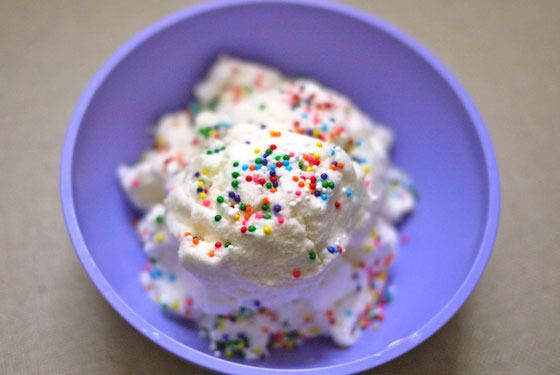 4. Make homemade snow ice cream
My kids love using freshly fallen snow to make snow ice cream, which we went over how to do last year at almost exactly the same time. Those of you who live by warm beaches can move on, but you're totally missing out. (C'mon, give us just this one.)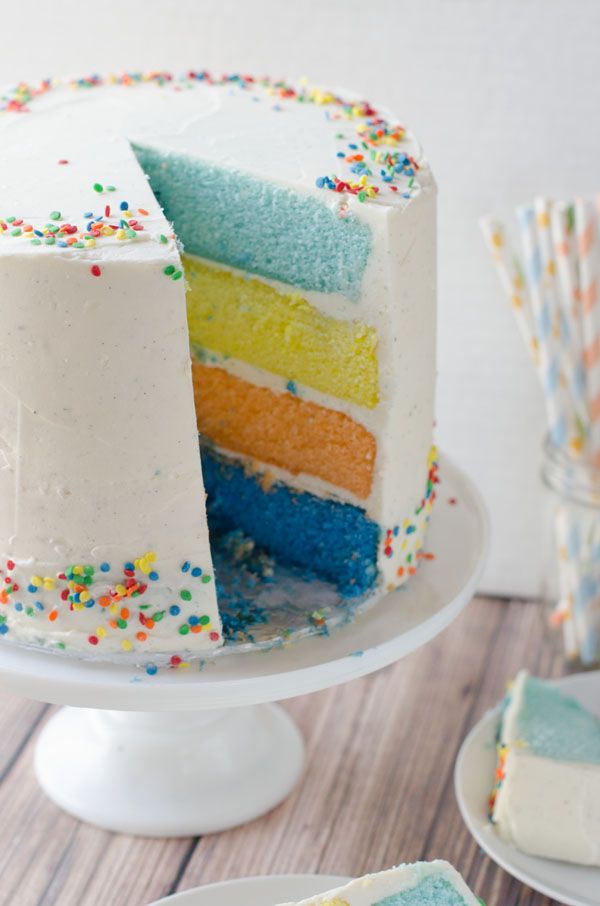 5. Make a crazy cake, the crazier the better!
If you feel like baking, whip up a super fun cake like the Vanilla Sour Cream Rainbow Cake we featured in our fun Easter Cake roundup, from The Cake Merchant (pictured). Or try the fantastic polka dot bundt cake that we featured last Easter. Because, other than a holiday or birthday, when else are you going to make a super involved cake? Plus — unlike on a birthday — there is no pressure for it to come out perfectly.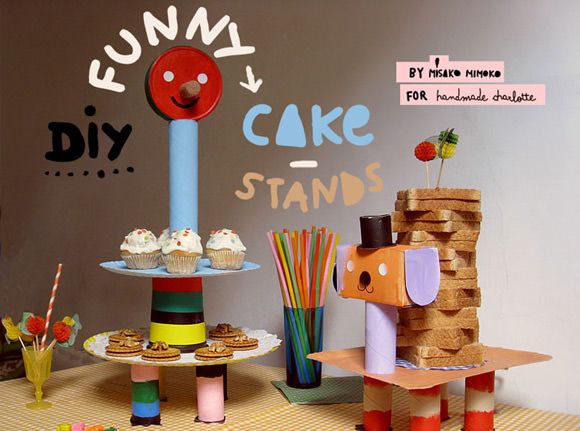 6. Make silly DIY cupcake stands
By the way, if baking is therapy and a snow day is a rare chance for you to make a beautifully elaborate cake, kick the kids out of the kitchen while you bake alone. They can stay busy making a super silly DIY cake stand like these from Handmade Charlotte. That still totally counts as a team effort and will come in handy for future baking endeavors.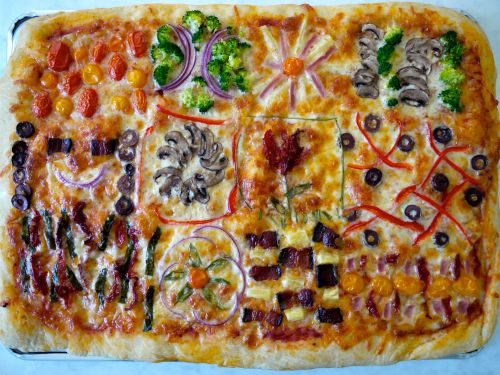 7. Make your own pizzas, and get creative!
Fun in the kitchen doesn't always have to be about sweets. It can also be about pizza! Turn lunch or dinner into a project by making this Quilt Pizza recipe from Weelicious. Kick things off with Catherine's homemade Pizzeria Pizza Dough (or grab some from a local pizzeria to save time),  then let the kids go to town with sauce, cheese, and toppings on their little patch of deliciousness.
Related: 9 healthy DIY school birthday treats that are as fun as the not-so-healthy ones.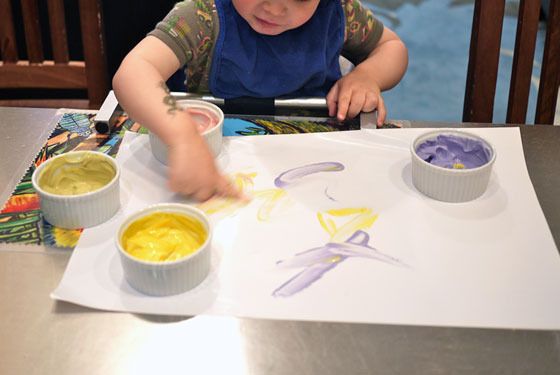 8. Make your own DIY edible finger paint
If you have a little one, this edible finger paint recipe from my own site, One Hungry Mama, is a fun project. The output may not be refrigerator door worthy, but the paint itself is made with yogurt and it's pretty tasty if I do say so myself. It's perfect for toddlers who still put everything in their mouths, but big kids will have fun too.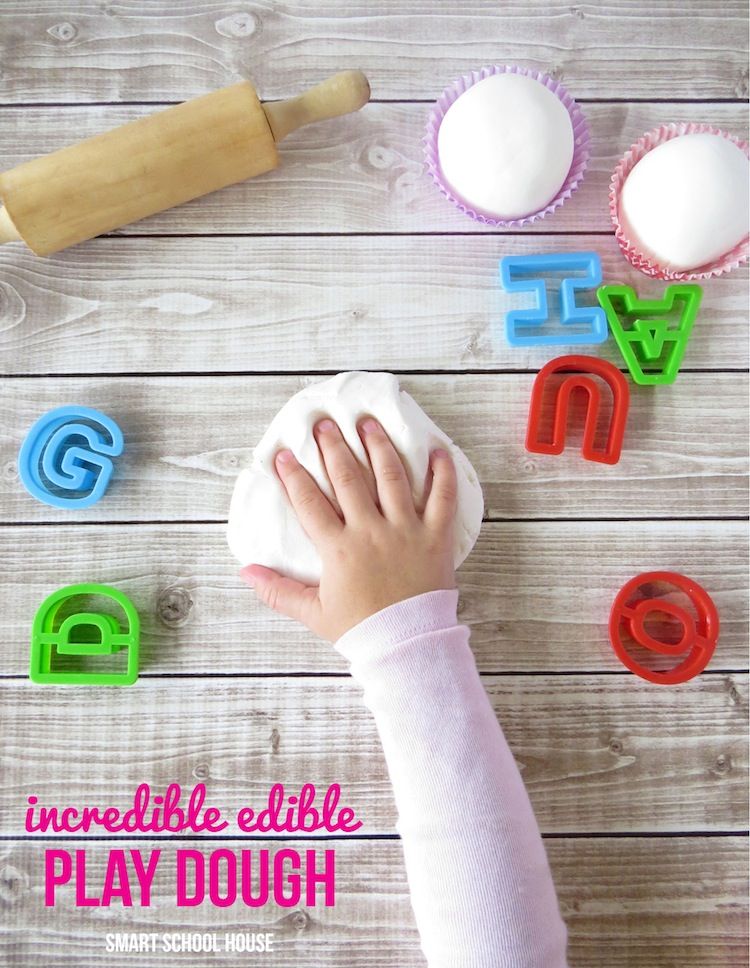 9. Make your own DIY play dough
Preschoolers will love making this homemade edible play dough from Smart School House. If you don't have the right ingredients, try the recipe for edible edible peanut butter play dough from Modern Parents Messy Kids instead. You probably already have all those ingredients on hand. And, yes, you can substitute sun butter or other peanut butter substitutes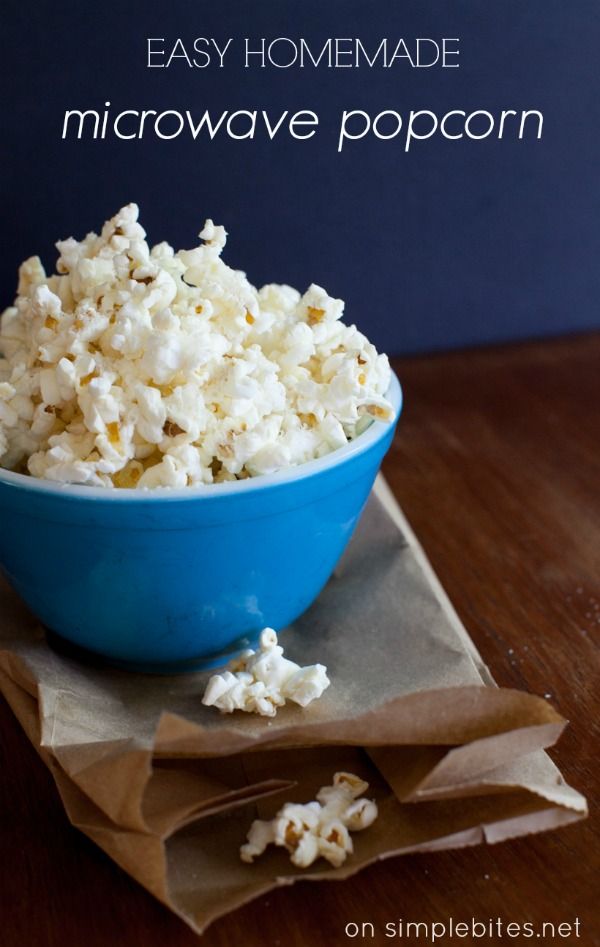 Pop up some homemade popcorn
f you want to go savory, but would rather make a snack than a whole meal, teach your kids how to make microwave popcorn in a brown paper bag. Aimee from Simple Bites has it down in two easy steps, and it's far better than the chemical-filled microwave popcorn on shelves. On a snow day, I'd like to add a third step by the way Watch a movie.