One of the bonuses of becoming a mom is being celebrated by my family. And by being celebrated, I mean receiving Mother's Day gifts, of course. I love everything my husband and sons pick out for me, whether it's something I've always wanted but felt guilty buying for myself or an upgrade of something I use all the time. However, I love it even more when it's a gift that also supports a great cause, like tote bags from two companies we love.
Related: The leather tote bag that feels divine, and so will you
If you're not familiar with fashionABLE (what? Have you not been reading our site for the past two years?) they are a wonderful organization working with at-risk women in Ethiopia to help them rebuild their lives through economic opportunities that promote dignity. Each of their products is actually named after the women who so carefully and lovingly craft them. Including their brand new FashionABLE Sewunet tote.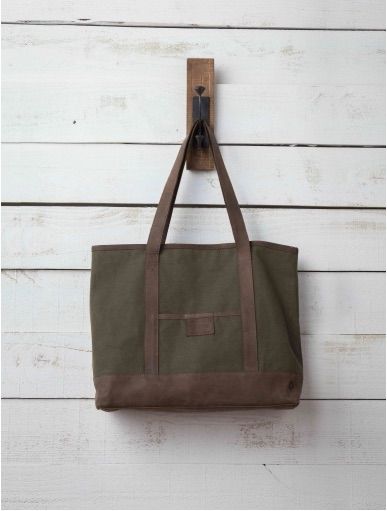 The Sewunet Leather and Canvas Tote bag is just as chic as their sumptuous Mamuye eather tote that our readers have gone nuts for, but perhaps slightly more practical for on-the-go women like myself. Besides pockets (without which, I'd be a disorganized mess), it has a magnetic closure.
If the content of your mom bag have ever spilled out onto the floor of a store, restaurant, or eww, bathroom, you understand the importance of that closure. Plus, at $148, it's a very good deal for such a high quality, entirely handmade tote.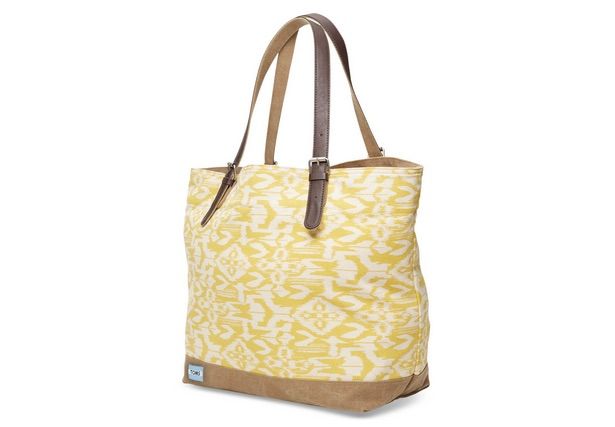 If you prefer a more trendy tote, check out the brand new selection of totes that give back from TOMS. As with their popular shoes and their fair trade coffee, TOMS helps one person in need for every bag sold. Your purchase helps provide a safe birth for a mom and baby in need — a perfect cause to support on Mother's Day.
The Ikat Canvas Coastal Tote bag and the Chevron Straw Islander Tote bag (both $98) both have a hip, beachy vibe just right for spring and summer. They don't have a magnetic closer (darn!) but they do have an interior mesh water bottle pocket. Or you know, a baby bottle/sippy cup/coffee Thermos mesh pocket. Because, motherhood.
Learn more about how fashionABLE and TOMS are working to improve the lives of others with your purchase of handmade tote bags, accessories and more. CMP is an rstyle affiliate.