Clearly we love finding adorable things of all kinds for kids, and cool cell phone cases is one of them. Before you think, wa-ait…kids and cell phones?  indeed it's more common than ever. With prices dropping on early cell phone models, and parents buying themselves shiny new phones then passing down their old ones, plenty of kids are going to be getting cell phones this holiday — whether they're using them for safety reasons, to connect with friends and classmates, or just as gaming devices when they're home with a little down time.
Of course when kids are out and about, we strongly advocate protective cases for their devices, which is actually one of the tips we offered in our kids and cell phones series, on behalf of our sponsor, premium authorized Verizon retailer, Cellular Sales. But if your kids are hanging around the house or chillin' in their rooms (do they still actually say that?), then they don't need the weight and bulk that most super protective cases add.
Besides, cell phone and tablet cases are like fashion for kids; they want cases that reflect their personalities and their interests. Even if those interests seem to change every month.
(Anyone other families around here still recovering from 2014's Frozen Fever?)
So here are our picks for 10 super cool cell phone cases for kids , none of which include things like pointy unicorn horns that can stab their eyes, or glittery embellishments that get all over the sofa. Hey, we like cute, but we're parents too.

The Muppets Alphabet phone case
Though The Muppets never really went away, they've definitely made a huge comeback lately, which is why we're loving Mike Boon's cell phone case for any kid cool enough to know that W is for Waldorf and S is for Scooter. (Available for iPhone 5/6 + Samsung Galaxy, $28 on sale at Society 6)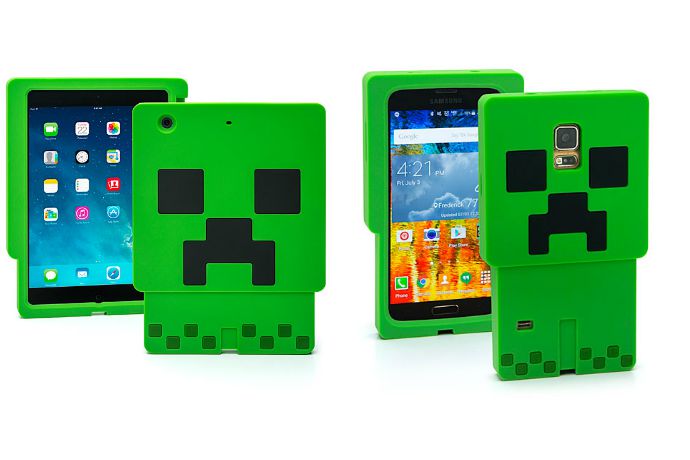 Minecraft Creeper phone case
Is there a tween who doesn't love Minecraft these days? We're digging these soft but protective cases. And if the creeper is a little too… creepy, there's a cute pig and a wolf too. (Available for iPhone 5/6 + Samsung Galaxy, starts at $19.99, Think Geek)

Star Wars Stormtrooper phone case
With The Force Awakens opening soon, Star Wars fans are getting their fill of gear. We've seen a lot of cases, but we're digging this hard case which might actually protect their phone almost as much as an actual Stormtrooper. (Available for iPhone 6, $19.95, Disney Store)
Related: The coolest Star Wars gifts: Holiday Gift Guide 2015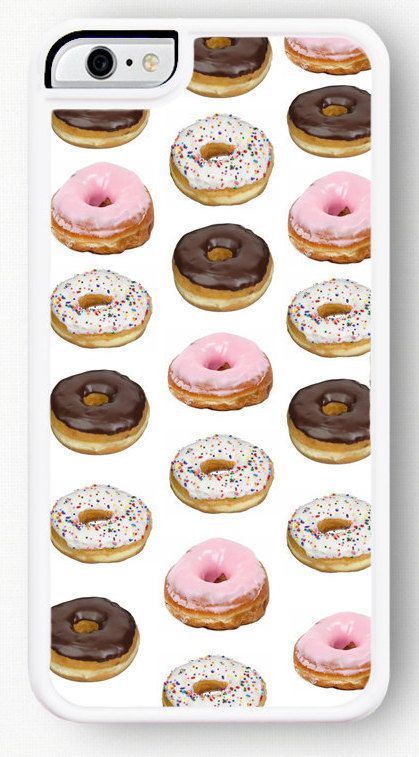 Donut phone case
Is there really anything we need to say about a donut case? Other than yum, of course. Move over, macarons! (Available for iPhone 4/5/6 and Samsung Galaxy, $12.99, After Images on Etsy)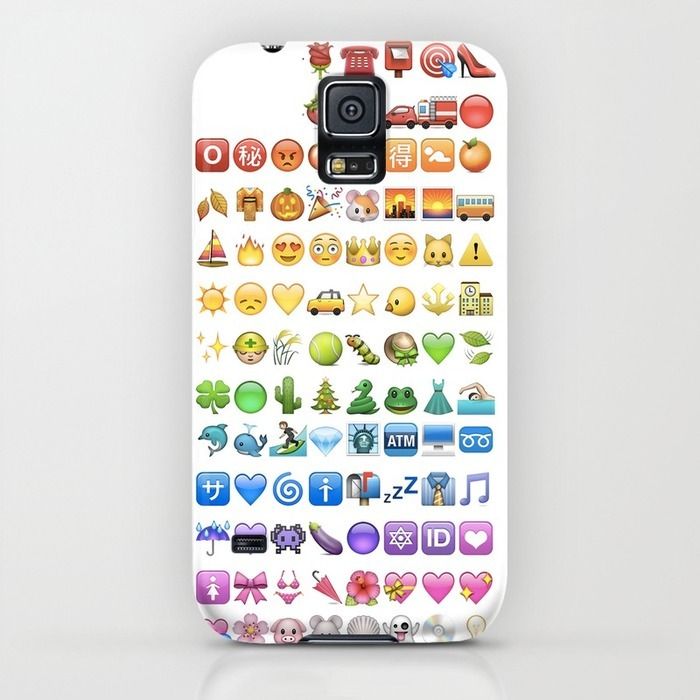 Emoji phone case
As much as we're loving the emoji trend ourselves, they're pretty much the preferred vernacular of tweens and teens these days. Which is why they'll be all thumbs-up emoji/smiling face with heart shaped eyes emoji for this case. (Available for iPhone 6/6S, $28 on sale at Society 6)
——
From our sponsor: 
If you're looking to upgrade your phone or get a new one for your tween or teen, one of the cool things about Cellular Sales is that you can call  866-430-2089 to set up a no-wait appointment. That way, once you arrive at your local Verizon store, you'll spend your time evaluating different phones with the help of a pro, instead of waiting around in line with a restless kid.
——

Flying Unicorn phone case
Pretty much anything with a unicorn is popular with cool tweens and teens these days, but Picomodi's unicorn with a jetpack and a rainbow vapor trail earns some geeky cred too. (Available for iPhone 4/5/6, $12 on sale, Society 6)

Batman phone case
We've seen a lot of licensed character smartphone cases with the popularity of superheroes these days, but these gorgeous artful cases by artist Ayse Deniz are standouts. (Available for iPhone 4/5/6 + Samsung, $28 on sale, Society 6)

Sloth Ninja phone case
Sloths are definitely the hip animal du jour and we're on board. They're fuzzy and cute, which is why we had to chuckle at the idea of an Assassin Sloth Ninja. He's cute and fierce — just in very slow motion. (Available for iPhone 4/5/6 + Samsung, $28 on sale, Society 6)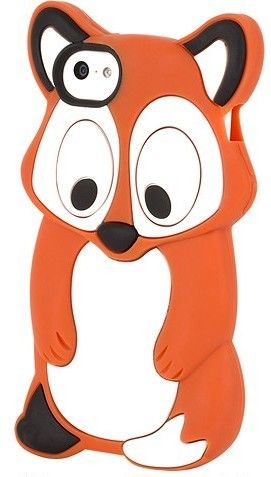 Fox phone case
These Griffin KaZoo iPhone cases are some of our own kids' favorites, and actually offer a bit of actual protection from banging around. If you've got a kid with an iPhone 5C, for which cases are hard to find, you're in luck because we found them! Take a peek around to find other cute animals for iPhone 5/5S too like a sloth, penguin and really cute pug dog. (Available for iPhone 5C, $9.99 on sale, Best Buy)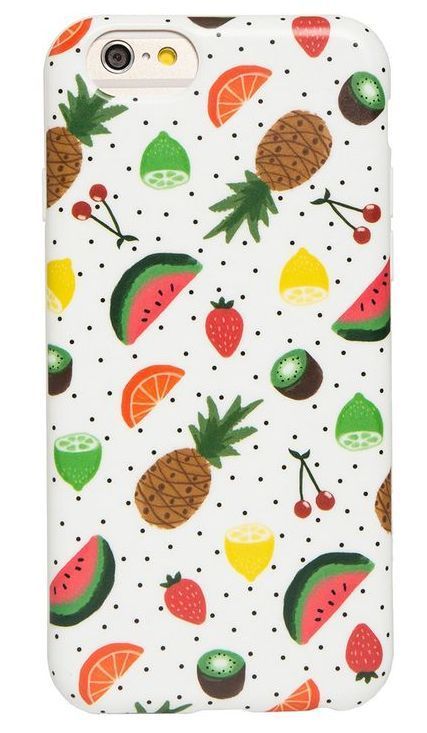 Watermelon Scrach-n-Sniff phone case
Considering you can actually scratch-n-sniff this case, you might not even actually need to get the kids a phone for this one. A case with the smell of sweet watermelon might just be entertaining enough. (Available for iPhone 6, $24.99, Target)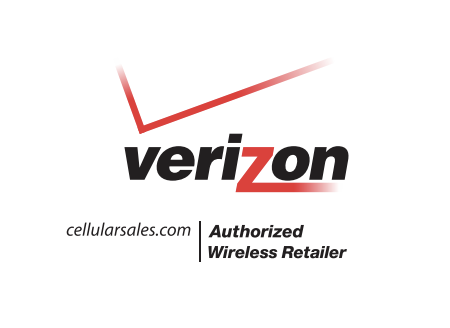 Thanks so much to our sponsor, the premium authorized Verizon retailer, Cellular Sales which operates stores across the US. Visit the site to find the one nearest you for special holiday offers, and be sure to call 866-430-2089 to set up a no-wait appointment. Score!