Now that we're in the thick of graduation season, it's time to give our high school and college grads plenty of well-earned congratulations. That's why we sought out the most fun and creative ways to give cash gifts to grads.
Because, reality check: We've learned through trial and error that the most appreciated gift for this age group is definitely cash. Hey, no shame in that.
It really is the perfect gift to help a recent grad get started in their new lives. For us, though, it feels a little impersonal to hand over an envelope stuffed with bills. So we're here to help make that gift of graduation cash a lot more special.
And whoa, the ideas we found definitely take cash giving to a whole other level.
Top: Money Balloons | Sugar and Charm
Related: Encouraging, gorgeous art print gifts for graduates.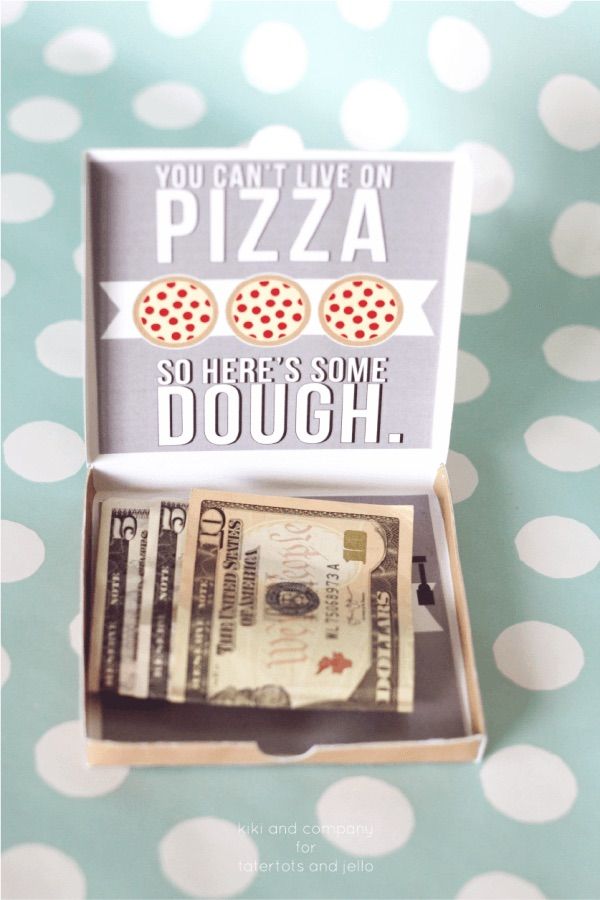 Kiki and Company made this funny free graduation cash gift box printable for Tater Tots and Jello, and we love everything about it if you want to give cash gifts to grads. It's easy enough to download, print out, fold (click over for the directions), and fill with bills, but it's also funny enough to strip away any potential awkwardness of handing over a box full of bills.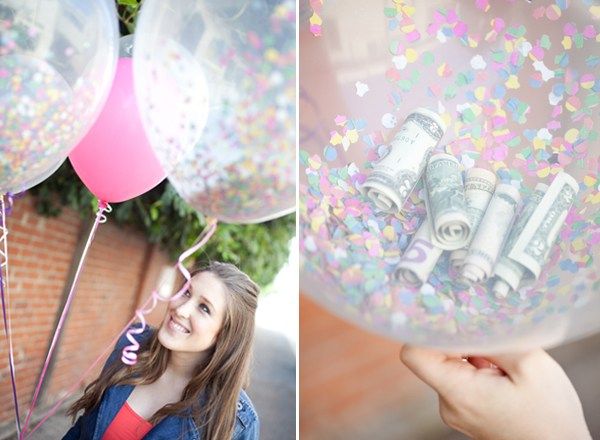 Sugar and Charm has such a festive idea for giving cash gifts to a graduate. Click over for her pro tips on how to actually fill these awesome graduation cash gift balloons (also shown at very top) with confetti and cash. Seriously, don't miss her how-to video, which makes this look oh-so-easy!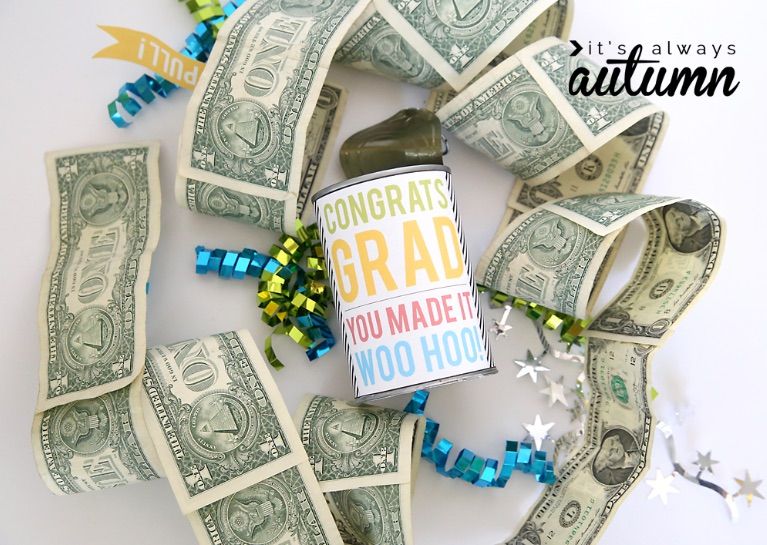 You'll have to click over to It's Always Autumn to see just this cash gift for grads in a can in all its glory — she has a thorough tutorial on exactly how to positioning the dollars inside so that they curl out into a celebratory coil. So neat! And those labels you see are free printables Autumn made, too. Whoo!
Related: Inspirational book gifts for graduates that are sure to become keepsakes.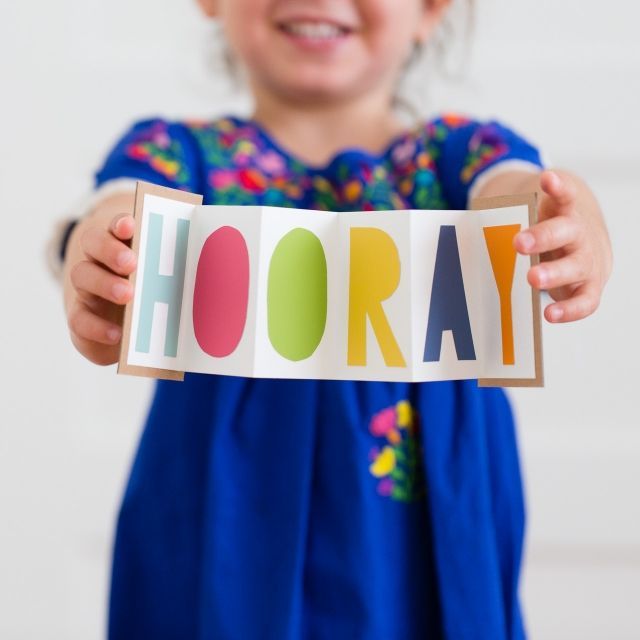 What you can't see in the photo above is that this fantastic DIY graduation cash gift card holder by Kaley Ann has the cutest little pocket for something like a prepaid cash card or folded-up check. Seriously, go to her site to see the whole thing and get the easy-to-follow instructions.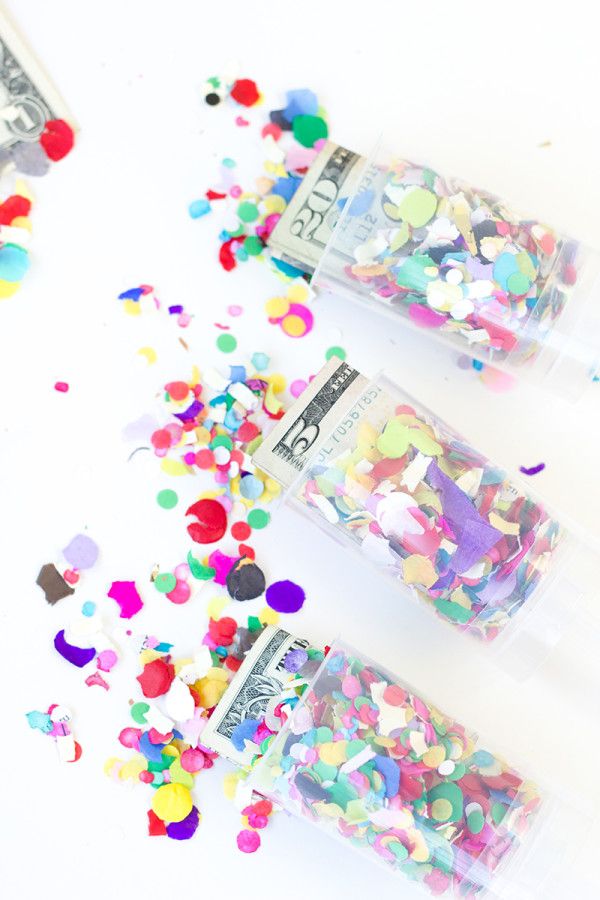 These graduation cash gift confetti poppers by Studio DIY are arguably the perfect blend of everything a graduation gift should be: Surprising, celebratory, filled with money, and unbelievably easy to pull together. (All the instructions you need are over at the site, so, go!)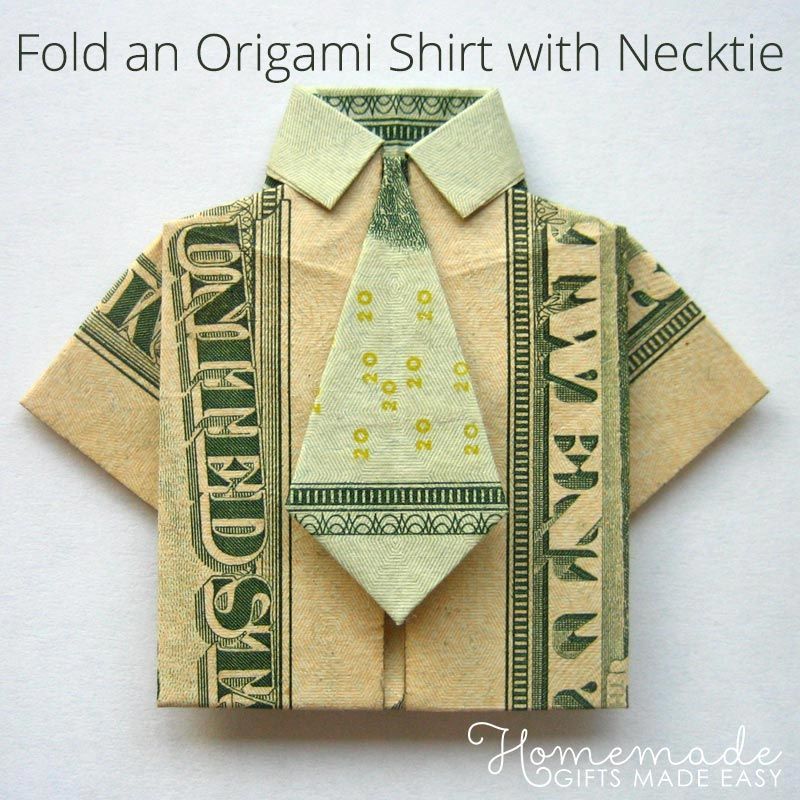 Calling all creative people! Others like you have come up with tons of cool ways of folding money, which is excellent if you have nimble fingers and the ability to follow instructions to a tee — or, in this case, a dress shirt. Heh. Homemade Gifts Made Easy has all the step-by-step instructions for folding a DIY origami money shirt (and tie!) that makes for one cool way to give cash gifts to your favorite grad. But if dresses are more your grad's style, don't worry — there's a tutorial for an origami money dress too.