Does anyone really want to see your kids' poop photos on Facebook? Should you lie to your kids when they walk in on you uh…wrestling? What does it mean to "walk a mile in another table's pants?"
Actually, we don't know about that last one.
Still, tune into this particularly hilarious episode of Spawned, for the answers to all of your most pressing parenting questions thanks to our guest, UCB guy, comedian, actor (Inside Amy Schumer, 30 Rock), and dad Doug Moe, author of the brand new Man vs. Child: One Dad's Guide to the Weirdness of Parenting. 
The book has been lauded by the likes of Amy Poehler, Rob Corddry, Bobby Moynihan, and Michael Showalter — and us! In fact you can find it in our 2017 Father's Day gift guide as one of the coolest gifts for new dads.
Listen to the episode right here right now; or click over to iTunes, listen in your Podcast app, or on Stitcher, SoundCloud, you name it.
About Our Sponsor
We're so glad to welcome back Care.com as our sponsor this week! Whether you work out of the home or not, the service is a lifesaver for so many parents. It's the easy and reliable way to find care for everyone in your family when and where you need it. This digital marketplace provides access to more than 8.6 million caregivers in 16 countries, so you can find the nannies, sitters, housekeepers, tutors, eldercare help, dog walkers, you need.
Sign up now for a free basic membership and start browsing profiles or listing jobs, or save 30% on a premium membership when you visit Care.com/CoolMomPicks for outstanding benefits and tools, including access to background checks and provider references.
Some of the parenting questions we cover:
-When shouldn't you post social media photos of your baby?
-What essentials should go in a diaper bag?
-How do you know if your kid is too annoying for a restaurant?
-Do babies belong in bars? How about on bars?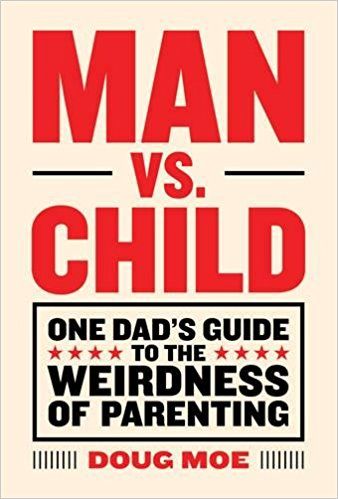 -What's the best way for dads to play dress-up with their kids? (See also: Drag Queen Story Hour)
-When is it okay to lie to your kids? How about the Santa story? How about when they walk in on you having sex?
-What can you rename foods to get picky kids to eat them?
-How do you tolerate your kids' weird friends?
-How do you stealthily get rid of your kids' artwork?
-Why does Doug have so many hot dogs in his freezer?
Find answer to these questions and more in this week's episode of Spawned, and find Doug at @dougmoe on Twitter, and the ManVChild.com blog. Grab his book at our affiliate Amazon, or your local indie bookstore. And if you ever run into him, be sure to call him "the dude with the pile of hot dogs." It will be like a secret Spawned handshake.
Cool Picks of the Week, Digital Entertainment Edition:
Doug: Tiny Desk Concerts by NPR like Valley Queen, above, and the Jayhawks. (And Liz agrees!)
Kristen: Kids Listen website for finding the best podcasts for kids, like Wow in the World and
Liz: Steve Spangler's Sick Science Video channel on YouTube and other great educational video channels for older kids, tweens and teens.
Top photo Pixabay via Creative Commons CC0 license