The 2009 Holiday Gift Guide
Looking for our 2010 holiday gift guide? With more than 100 fresh gift ideas for 2010? Why that would be right here! Happy shopping.
We are so excited to present our fourth annual holiday gift guide, now with more than 100 picks to help make shopping easier. And not just easier - more affordable. This year, besides all the great discount codes (yay!), we've included a pick under $20 in every category, plus an entire list of kids' gifts under $12.
We're especially honored that two of our favorite brands in the whole world have helped make this possible with their sponsorship - Chronicle Books and The Fine Art of Family by Monica Rich Kosann.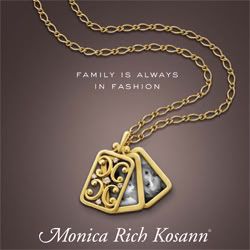 In fact if you help us spread the word about our guide by posting our beeeeautiful button on your blog or website, then email the url to contests@coolmompicks.com with HOLIDAY GIFT GUIDE in the subject, you'll automatically be entered to win a $450 prize pack including:
*a $250 assortment of the greatest titles from the always wonderful Chronicle Books, including
A Nutty Nutcracker Christmas
*AND a $200 gift certificate to one of our favorite spots for truly stunning 18k and sterling jewelry and keepsake gifts, The Fine Art of Family by Monica Rich Kosann.
We're grateful to every sponsor on this guide for supporting what we do - click around and find plenty of perfect gifts. But our picks in this guide? Nothing paid for, just the stuff our editors love. And remember, most of what you buy here helps support smaller brands and retailers who could use an extra little push this year. Thanks for stopping by, and happy shopping!
All discount codes are good through 12/31/09, whoo! All picks are entirely determined by our editorial staff;
there has been no compensation in exchange for reviews. Cool Mom Picks is an Amazon affiliate.