Trending right now. As in, this second.
You are listening to our podcast, right?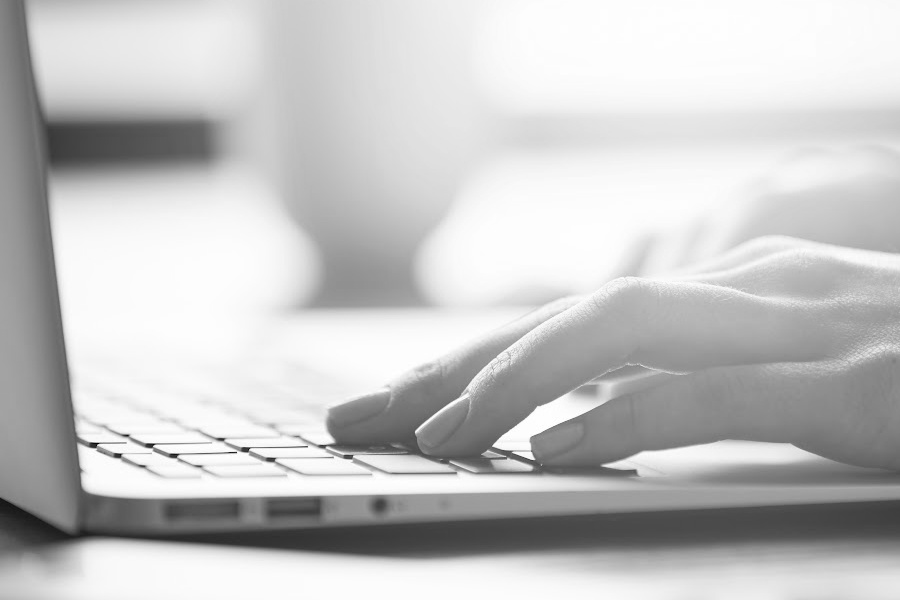 This week's Spawned podcast guest, Roo Powell, is the perfect person to help us with tips and advice for keeping kids safe online. She's the co-founder of SOSA (Safe from Online Sexual Abuse) and has put her child advocacy skills to use by...disguising herself as a...
Are moms okay right now? I really want to know. So I called on the one guest I knew would have a terrific birds-eye view: Jessica Grose, author and The New York Times Parenting Editor. If you've ever had a must-read parenting article sent to you by a friend, it's...
We've been so grateful to our recent expert Spawned guests who have offered their help in navigating these last two years with our kids. And this week's expert, Mara Koffmann, is no exception. She shares her expertise from years working with kids and families as...
So much coolness. Where to start…
Ahhhh winter. You get your sweaters, and your nog, and your glisten of frost on everything. Winter is beautiful. Winter is also the arch nemesis of my hands. My first indication that winter is HERE is that my hands become so dry, the mere act of clapping is a...
I've been searching for easy ways to update the family room in my house lately. And I know it's not just me! With so many of us working remotely and spending more time in our homes than we would haveve in pre-pandemic days, it's no wonder that we're getting a little...
We've been so grateful to our recent expert Spawned guests who have offered their help in navigating these last two years with our kids. And this week's expert, Mara Koffmann, is no exception. She shares her expertise from years working with kids and families as...
I know I'm not the only one who's fallen in love with Encanto's Mirabel -- and her adorable mochila handbag too. And also her entire family, and the whole world she inhabits. (Seriously if you haven't watched yet, get on it!) If you're like me and you're looking to...
I've been really encouraged by Barbie's new Inspiring Women Series, which celebrates women trailblazers throughout history. And I was especially excited to see that they've chosen Ida B. Wells as their next historic figure  to expose to a new generation of girls. A...
This is a sponsored post on behalf of the Breathwrk app As we (ahem, parents) come up two years since the beginning of Covid, things are still tough. The stress, the anxiety, the uncertainty, the Groundhog Day every day feeling... it's having serious impact on our...
My first cool pick of 2022 just had to be this sweetly illustrated Betty White Mug from artist, maker and online Insta-friend Jennifer Vallez of Sophie and Lilli. So many of us were just crushed Betty White's passing at 99, even if we couldn't ask for much more than a...
While there have been plenty of downsides to 2021, one really wonderful upside are all the fantastic children's books and YA lit that has come out this year. After compiling the best books of 2020 last year, I decided to put down my phone and read a lot more. And I'm...
If you have a few minutes to spare, you can literally save money. And that sounds like a good way to start the new year, right? Of course I'm sure a lot of us have some version of "get my finances in order" on our list of New Year's resolutions, or "be wealthy beyond...
Each year, we wrap up the year by sharing our editor's favorites of the year -- our top posts, our favorite finds, or the trends that encourage us. This year, we decided to do something a little different! If you listen to our podcast, Spawned with Kristen + Liz, you...
On every episode of our podcast Spawned with Kristen and Liz, we share our cool picks of the week. We even started an email full of them every week. And now, we give you, our favorite cool picks of the year. Granted, it's pretty hard narrowing it down to just 10...
Well now, this has been quite the year -- giving both of us a whoooole lot of topics to cover on the Spawned Parenting Podcast in 2021. It's been so interesting looking back at our 10 most downloaded episodes of the year and seeing what resonated with you all, from...
This time of year, we love looking back to see the top posts that resonated with our readers and social media fans. This year, our top 10 includes a fascinating mix of gift recommendations, craft ideas, Covid-era tips and advice, and an increasing number of posts for...
The past few years have been -- as if you didn't live through them too -- kind of hellish. Okay, very hellish. You don't need me to share the many many articles about how much work moms in particularly have been doing to balance everyone's needs and help keep everyone...
As we close out the year (phew, what a year it's been, we wanted to devote our last episode of Spawned 2021 to cool picks of the week. Holiday style. Whether you still have time to grab one last-minute, or you want to bookmark them for holidays, and other celebrations...
For all you out there needing last-minute Christmas gifts, we got you! My son's gotten into the habit of asking Alexa how many days are left until Christmas and while it was pretty adorable at first, it can incite a little panic now that we've hit the single digits....
As the mom of teen girls, I know that DIY gifts for teenage girls can be so wonderful -- not just to make for your own teen, but for teenage girls to make for their friends. They don't require a whole lot of money, but handmade gifts certainly give all the right...
We love looking for easy last-minute DIY holiday gifts each year that show our friends we care, especially during such a trying time. But not all of us are gifted crafters who can knit a pair of mittens while watching a Christmas movie,  or eke out the time for a...
While we've already been sharing tons of holiday gift ideas, just had to share one more of the coolest last-minute gifts I know. I've written before about the adorable and smart washable design-your-own chalkboard tees from Chalk of the Town. And now this indie,...
This is a sponsored message from Remind Tutoring No one wants to see their child struggling in school, especially when we know what they're capable of if they're just given the chance. And math is just one of those subjects that can take some kids a little more time...
Each year, we love putting together a list of affordable holiday gifts for kids under $15. With budgets tight for so many, it really helps to know that there are plenty of affordable gifts that still seem like big deals to kids, tweens, and even teens. Including lots...