Trending right now. As in, this second.
You are listening to our podcast, right?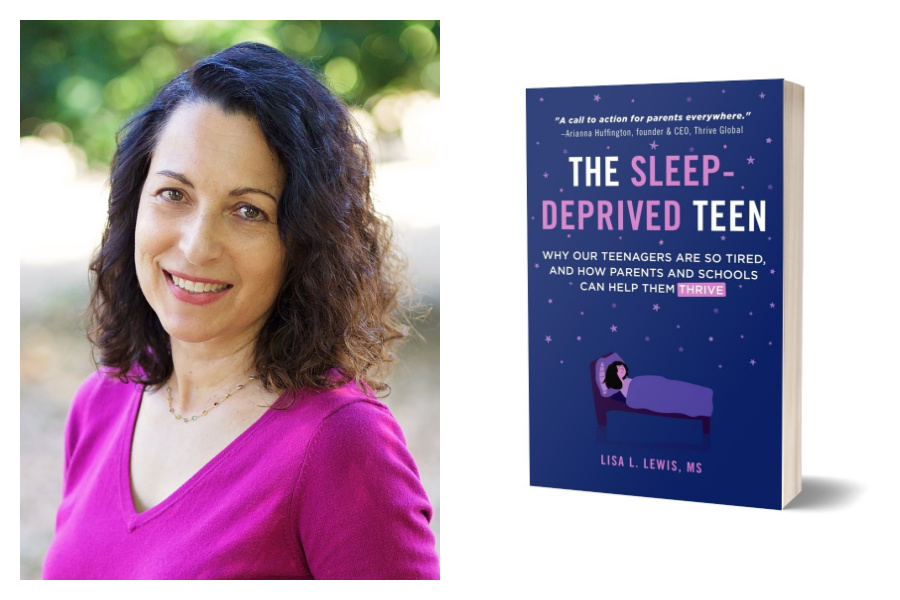 Just when I thought I was pretty aware of what I needed to know about teens and sleep, I got my hands on Lisa L. Lewis's book The Sleep-Deprived Teen: Why Our Teenagers Are So Tired, And How Parents And Schools Can Help Them Thrive and I realized there was so much I...
This week on Spawned, I have the honor of welcoming back the wonderful Anya Kamenetz, NPR Education reporter and author, to talk about her new book, The Stolen Year: How Covid Changed Kids' Lives...and Where We Go Now. I will tell you this: From the title alone, this...
If you've got as many photos on your phone as we do, then you know how challenging it can be to find what you need when you need it. Holy smokes. But we are not alone! How do I know this? Well, this week's Spawned podcast guest, Casey von Stein, aka Miss Freddy, a...
So much coolness. Where to start…
Looking for cute Easter gifts for a baby's first (or second) Easter is always so fun. So much cuteness! So much pastel! So many rabbits! And the best part is, you can save all the good chocolate for yourself. I skipped the fussy baby bow ties and itchy crinoline...
We've been posting a lot of resources about how to talk to our kids about the war in Ukraine as well as a list of wonderful children's books about anxiety and worry. We wish we didn't have to, but that's the world we are living in right now, and we know that even our...
We love finding cool, creative Easter basket ideas for kids that are still affordable. I mean, yes, there are always jellybeans and Peeps, but maybe consider some of these cool Easter basket ideas under $20 as ideas that can be a little more special -- after all,...
If you've hit a point where you're asking yourself, "what's next for me? Should I keep this career? Should I dump this side hustle? And where should my efforts go when my kids are getting older?" you're definitely not alone. And this is the podcast episode that may...
If you've been growing out your grey hair, or have already finished like me, you'll probably notice that your new grey hair requires slightly different products for styling. I'll be honest: I feel pretty fortunate that my current grey hair texture is the same as my...
We were actually surprised to realize that that we hadn't yet put together a list for parents of children's books about anxiety. Considering how many other topics that children's books have helped us with -- from books about neurodiversity to children's books about...
I instantly knew this super clever Wordle t-shirt from the funny folks at RAYGUN was going to be a hit with so many people I know. I mean, anyone else wake up to a flurry of Wordle scores from their friends slash competitors every morning on Twitter? Yes? Me too. So I...
After science journalist and author Melinda Wenner Moyer published the NY Times article, How to Talk to Your Kids About Ukraine, I knew we had to have her back on Spawned to elaborate on her 5 expert tips. You may remember Melinda from our recent interview on raising...
As Easter gets closer, sitting down with Ukrainian Easter egg coloring pages and crayons or markers opens the door to talk to our kids about what they're coloring — just as we mentioned in our roundup of 21 fabulous, famous International Women's History Month coloring...
This is a sponsored message from New Sphere Not every preschool-aged child is currently enrolled in preschool, for all kinds of reasons -- maybe the ones near you are expensive, there are no seats available, or maybe your kids are just learning at home with parents....
As the war intensifies in Ukraine, so does the worldwide support, and that includes gifts supporting Ukraine like the ones I'm sharing here. We love that there are so many organizations helping Ukraine right now, and while we encourage donating generously to your...
Liz and I have a special place in our hearts for storytelling, because that's how we first met online almost 17 years ago. That can't be right, can it? We connected through our personal blogs—Mom 101 and Motherhood Uncensored—and the rest is Cool Mom Picks history....
We would probably all love an extra hour in the day. Or two. Or six. Especially with the busy holiday season upon us right now. But since we're not magicians and we don't own a time machine (yet), the only way we'll be able to find extra time is if we take a good look...
This spring, we hope to see sunflowers everywhere, and that includes sunflower earrings. Especially when they're giving back to Ukraine like the ones we've just found. Indie jewelry designer, mom and art director Farah Brigante of Naaz Design Co has created a...
This is a sponsored message on behalf of Virtu.Academy Instilling a love of music and supporting your child's passion for the arts just got a whole lot easier and more affordable, thanks to Virtu.Academy, a convenient online platform that offers private music lessons...
Over the past few years, I've committed to my favorite charities and causes by changing my donations from end-of-year or once-in-a-while to an automated recurring monthly contribution. I've learned that it's a really solid, easy way to help organizations and...
One of the great ways to get our kids excited to learn about anything at all is through crafts and coloring pages. So for National Women's History Month this year, we searched the web to find some of the very best printable coloring pages featuring groundbreaking...
If you are as outraged as we are by last week's directive out of Texas that equates gender-affirming medical care to child abuse and calls on licensed professionals and members of the general public to report transgender parents of minors to the authorities, keep...
I know I'm not the only one worrying nonstop about citizens in Ukraine the past few days. Despite claims to the contrary, President Putin invaded Ukraine at multiple points on the Ukraine border this past week and seems to be targeting Ukrainian troops defending their...
The world feels like a pretty awful place right now. I've seen a lot of people in my social feeds say things like, "it must be hard to have kids and have to explain things like the Russian aggression against Ukraine to them." I always think that yes, sure it is --...
This article was originally written in 2020 about the increase in tension between the US, Iran and Iraq. It was updated in 2021, with the riots in DC and violent insurrection at the US Capitol -- and now, February 2022 as we watch the invasion of Ukraine live on TV,...