Trending right now. As in, this second.
You are listening to our podcast, right?
In the course of our parenting lives, we make a whole lot of decisions, so when I read Emily Oster's most recent book The Family Firm, which offers a very smart, data-driven method to decision making, I really wanted to chat with her on our Spawned podcast. But then I...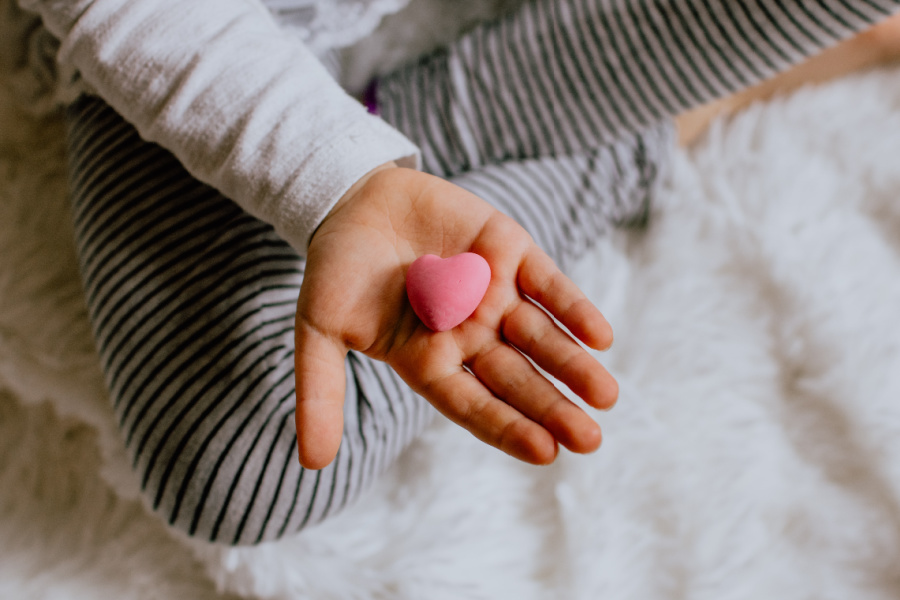 As we head into the holiday season, which can be filled with the abundance of food, gifts, and celebrations, we know that a lot of us struggle with all the excess. It's valuable for us to slow down as parents, and consider ways to help develop and express more...
We keep saying that we often get our best parenting podcast topic ideas from our readers, and a lot of you have asked for support navigating step-parenting. And that's just what we're talking about, in this dynamic, wonderful chat with Certified Parenting Coach and...
So much coolness. Where to start…
Just when we thought back to school 2021 would be less stressful than 2020, the Delta variant decided to throw a huge, dangerous wrench into our decision. As so many parents struggle once again with sending their kids back to school, especially as many school...
While a great number of people seem to be flipping out about kids learning "critical race theory" in elementary school [ed note: it's taught in law schools, not elementary schools], we're grateful that our readers have always been interested in anti-racism resources...
Not to brag, but here at CMP, we're kind of kids' books experts. We round up the best of the best lists every year, keep taps on the new releases, and share all kinds of YA book recommendations for parents. Which is why I was so happy when I saw that Time had just...
With school around the corner -- which means sports and activities and all the things that keep us all very busy -- the challenge of keeping our kids (and ourselves) hydrated is top of mind. Actually, if I'm being honest, it's always at the top of my mind. I'm...
What parent among us has not joked, complained, or (possibly) cried about stepping on a LEGO brick at some point since having kids? Exactly. That's why I'm not sure which I love more -- the Adidas x LEGO sneaker collection, featuring sneakers that look like LEGOs,  or...
I'm a woman on the other side of 40, and when DefenAge reached out to see if I'd like to try their 6-week Perfection Neck Tightening Cream, I said, "Why the heck not!" Let's see if in just six short weeks, I, too, can have a perfect neck! " Whatever the heck that...
We all know that re-entering the workforce is particularly hard if you're a woman. Even more so if you're a mom who's taken time off to raise kids. Even more than that, if you're a mom of color. So here's to some incredible mentors who are doing something proactive to...
If the Barbie #ThankYouHeroes initiative isn't the epitome of our times, in the best possible way, I don't know what is. Barbie has added all kinds of famous role models to their collection in recent years, and now they're honoring some global women that you may not...
When we look for cool backpacks for teens, it's not enough for them to just be, you know, cool. As kids head to middle school or high school— especially after a whole year at home more or less (sigh) — they need bigger, sturdier backpacks, better shoulder straps, and...
For some of our kids, the wait for this school year has been two-years long. They are seriously geeking out over school supplies, starting with the quest for the perfect backpack. For those kids who are headed to preschool or kindergarten for the first time this year,...
With back to school coming up, I'm sharing some of my favorite personalized label ideas to help keep you organized, keep you sane, save you money (whoo!) and even keep the peace. Hey, parents of more than one kid! You know what I'm talking about. We have what you...
Each year, in our annual back to school shopping guide, we always love tracking down those cool lunch box accessories, water bottles, bentos, and other fun goodies that help make opening that same old lunch box every day a little more special. Only last year... we...
It's kind of amazing that we're searching for the best small appliances for dorm rooms these days -- with our own teens in mind! It's like we blinked and our team went from back to school shopping for preschool backpacks to sending some of our oldest kids off to...
I've been searching the shelves of my local bookstore to find great books for kids who like video games. And I'm sharing them here, because I know I am not the only parent whose once-avid reader would much rather pick up an Xbox controller than a book these days!...
This week we're doing something I don't think our team has done in 15+ years -- we are taking a full staff summer break. (Whoo!)  Some of us are traveling, some of us are hanging with the kids, some of us are counting the seconds to Ted Lasso season 2, some of us are...
When my kids were in early elementary school, every parent I knew seemed to be looking for the perfect children's book about sex and reproduction. I cannot overemphasize how much I wish I'd had the beautifully inclusive and thoughtful Making a Baby by Rachel Greener...
The AFC Richmond fans say it's the hope that kills you, but I'm here to say that it's really the anticipation -- of Ted Lasso Season 2, obvs. Luckily, it's finally here, starting July 23, and I can almost taste the homemade biscuits. So to tide myself over, I've been...
We are pleased to present this sponsored message on behalf of Cerebral We all know that we've been through a lot this past year. The need for affordable, accessible mental health treatment has grown immensely, and finally someone is doing something about it. Enter...
Get ready, everybody, because the Nordstrom Anniversary Sale is upon us. Liz and I have scoured their early announcements to find the very best, most amazing, super fashionable Nordstrom Anniversary Sale deals that we'll be snagging when it starts on July 28. (Yes, we...
One of my favorite things about taking my son to swim lessons is seeing all the kid swim fashions, and recently that includes lots of bling swim goggles, full of glam, color and fun. Eyelashes! Mermaids! Shark's teeth! Sequins! Where were these when I was a kid? So I...
This past December, I decided to stop drinking. While I've always had a complicated relationship with booze, I wouldn't consider myself an alcoholic. I've been drunk a handful of times in my life, and for the most part, just have a couple of glasses of something maybe...