For years, I've developed a taste for international coffees. Don't get me wrong: I love me a good old fashioned brewed cup of joe, but sometimes I crave an international-style coffee drink for a little something different. And I'm not talking about flavored coffee powder, either.
These 6 delicious coffee drink recipes are much more delicious and, if you ask me, a way better way to celebrate the moments of your life. –Stacie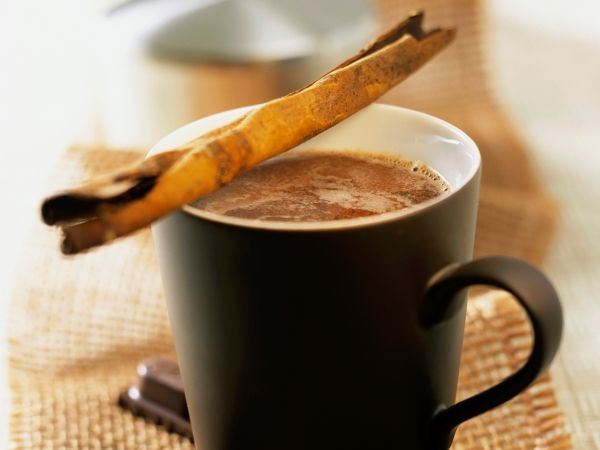 Cafe de Olla (above) is a Mexican-style coffee which, in this case, means a little sweet and spiked with cinnamon. (How much do we love the abundant use of cinnamon in Mexican cuisine?!) I love that this coffee drink looks like a plain old cup of joe, but actually serves up a big time flavor kick. And speaking of kicks, Ericka from Nibbles and Feasts points out that this is also great with a dash of rum. You don't have to twist my arm!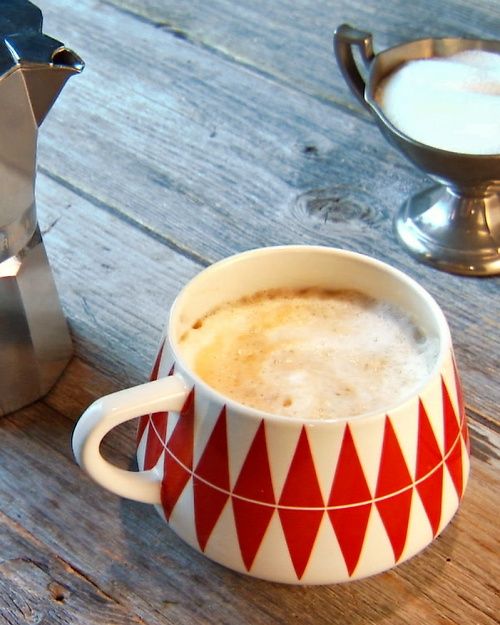 I have a confession: I didn't always love coffee. But at 22 I tasted the most delicious cappuccino ever while on a trip to Rome and fell in love. I found the perfect cappuccino recipe to help bring me back. This classic Italian coffee recipe from Martha Stewart is my favorite and can be made with a stovetop espresso pot, which is totally worth the investment. We're talking $20 for a 1 cup capacity and $22 for a 3-cup espresso pot. Coffee, warmed milk and a good froth: there's nothing better.
For a frostier version for the warm weather ahead, look no further than this Summertime Iced Cappuccino recipe spied on Prevention.com. Yum. Who needs to drop big bucks for a version in a coffee shop when you can make this yourself at home?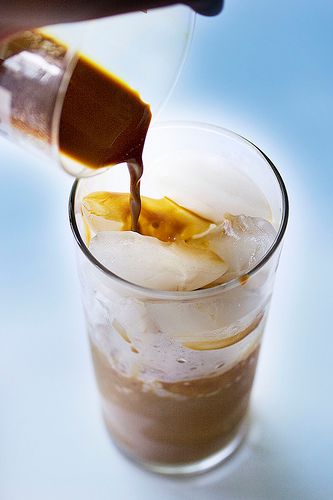 You might recall the Thai iced coffee amazingness that Jaden from Steamy Kitchen served up the last time I served up my favorite iced coffee drink recipes? Well check out her Vietnamese Iced Coffee recipe. You'll need a Vietnamese coffee press for this, but fret not: they are commonly found at Asian markets for as little as $1.50 (or as much as $5.59 on amazon if you want your Vietnamese coffee press to show up tomorrow). Once you've got the tools and quick method down, it's about the coffee and sweetened condensed milk. Easy.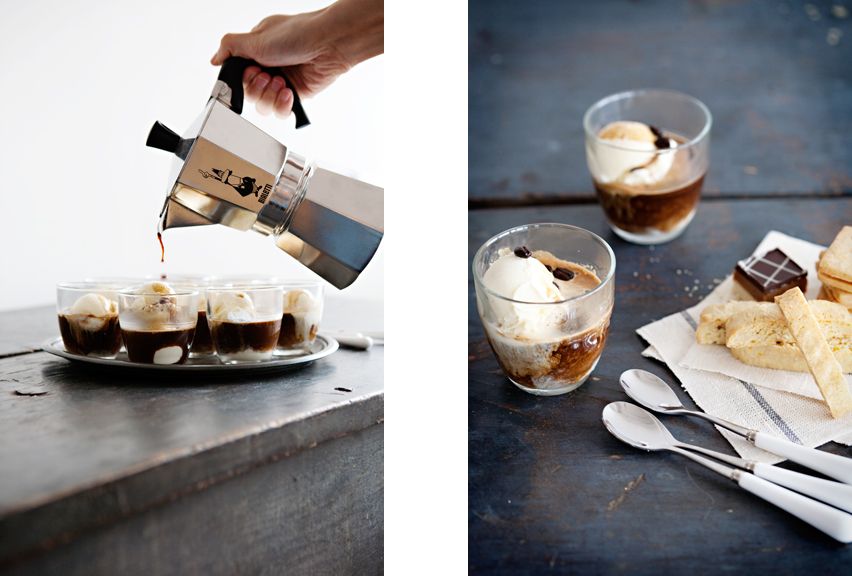 Sweetened condensed milk is one thing, ice cream is yet another. If you want an after-dinner coffee that doubles as dessert, an Italian affogato recipe is the ticket. Just do like Karen from Sunday Suppers does and pour high quality espresso over your most favorite vanilla ice cream and serve with cookies. That's it: affogato. You're welcome.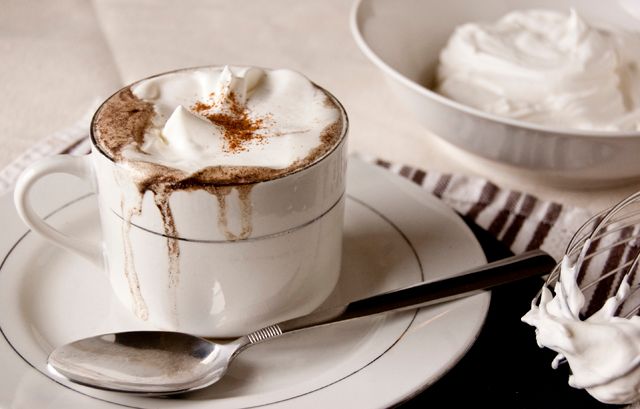 If we're going to talk spiked coffee, there's no way that I cannot share this "proper" Irish coffee recipe from Cocktail Remedy. They get all fancy and encourage you to make homemade brown sugar syrup. I'm down with that, but no worries if you're not. Just sweeten with whatever sugar you have around and give your whiskey a heavy pour. I doubt you'll notice the difference, promise.