Trending right now. As in this second.
You are listening to our podcast, right?
If you have a daughter, it's inevitable at some point that she will encounter the heartache of mean girls. It may be when she hits middle school (oh God, middle school) -- or it may be as early as kindergarten. And when it happens, it will hurt you as much as it hurts...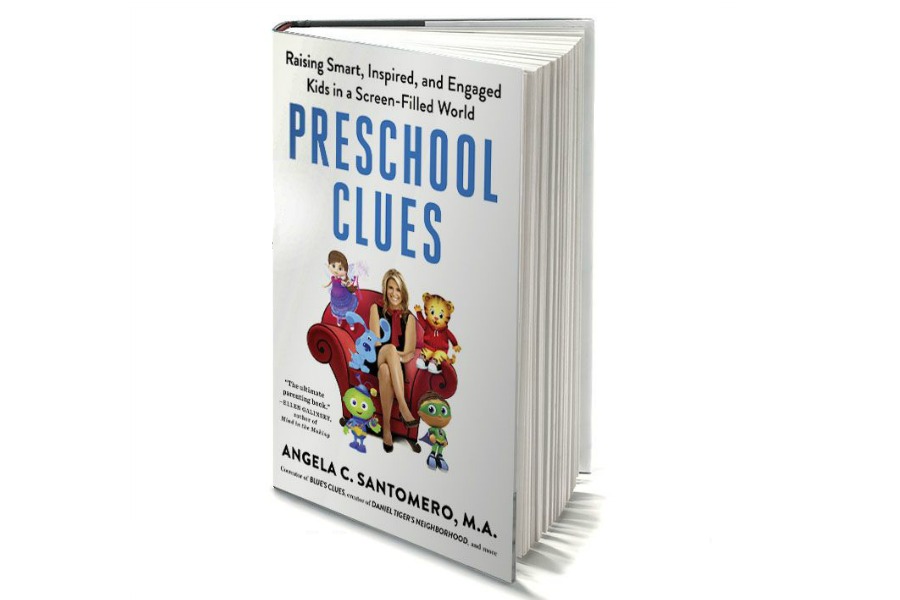 Whatever age your kids may be, we know that managing screen time and finding the benefits (and boundaries) is a huge issue with parents. Like, a non-stop concern. So we're thrilled to chat with Angela Santomero, the successful creator of educational programs like...
Have you ever looked at those always happy husband-wife work teams and think, how the bleep do they do it? Well, now we know! This week on Spawned, we have an absolutely hilarious, engaging, mildly explicit (sorry, little ones) and truly informative conversation with...
So much coolness. Where to start…
As a mom to kids who can get car sick -- kids who have friends and cousins who get car sick too -- I never travel anywhere without anti-nausea acupuncture wrist bands (which we recently shared on our list of 12 essentials you'll always find in our bags), some...
Whether we moms are hitting the road for vacation, or just shuttling the kids back and forth to camp every day, we've always got a list of essentials in our handbags that we can't live without. It's part of our summer ritual: switch the black leather bag to a bright...
The much-anticipated Nordstrom anniversary sale opened up to the public today (whoo!) and it's safe to say the next two weeks will be deal-filled doozies. What we especially love about Nordstrom's annual sale is that the items aren't just what's leftover from the...
In 2014, more than 21 percent of adults who were eligible to vote, didn't, because they weren't registered. It's especially true of young adults 18-30, whose turnout is about 38 percent lower than voters over 60 in midterm election years. Wow. Yet one of the biggest...
Anyone else searching for free things to do with your kids this summer? As the mom of a toddler who hasn't stopped moving since 2017, I know I am. And since I want to keep the whine at bay and still budget for our vacation, I've set out to find the best free...
If you have a daughter, it's inevitable at some point that she will encounter the heartache of mean girls. It may be when she hits middle school (oh God, middle school) -- or it may be as early as kindergarten. And when it happens, it will hurt you as much as it hurts...
It's here! It's Amazon Prime Day, a shopping extravaganza for Prime members that starts today, July 16 at 3 p.m. EST/12 p.m. PST and runs a full 36 hours this year. And, lest you think it's all just a lot of hoopla over crap you don't want, we hope our list of the...
It's time for my family to start thinking outside the box when it comes to my family vacations. We've been taking the same-old trips for years, and I think I've officially ridden Splash Mountain for the last time. Now I'm ready for some adventure and experiences my...
Both Kristen and I have girls who literally grew up in Courtney Courtney dresses. Courtney Chu's hugely popular designs (as in, people avidly refreshing her web shop to pounce on new releases the second they're announced) are all spectacularly crafted, comfy, and 100%...
Let's talk about rash guards with UPF -- that's Ultraviolet Protection Factor, or the clothing version of SPF. As a new mom, I'd assumed that every rash guard came with sun protection built-in, but it turns out some fabrics deliver more than others. And some don't...
This week, we're coming up on the 100th anniversary of Nelson Mandela's birth. As he prepares to head to Kenya and South Africa, in part to honor the occasion, Barack Obama shared a recommended reading list on his Facebook page, and it's just wonderful. Hey, if you're...
This is a sponsored message from ClassBundl If you've ever spent too much time, energy and money trying to gather up every item on that detailed list of your kids' annual school supplies, meet ClassBundl. This service offers completely personalized, pre-built school...
We are all fans of Malala Yousafzai (isn't everyone?), so I was so thrilled to learn about Malala Day, which is today, July 12th. The day celebrates and honors Malala's tireless work in ensuring education for girls all over the world, especially in areas where it's...
I can get lost (er, I mean , my kids can) in a good seek-and-find book. One that's not so hard it's frustrating, but not too easy that you have the whole thing solved in ten minutes. So, when I saw that Wonderbly, one of our favorite indie publishers, just released...
Last weekend, my husband and I enjoyed a respite from the heat at our local movie theater and took a little trip down memory lane with Won't You Be My Neighbor? This wonderful film highlighting the work and legacy of Fred Rogers is a must-see, whether you grew up...
Okay, Stitch Fix fans -- if you're a parent of a kid 2-14, the answer to your bargain clothing prayers is here with today's launch of Stitch Fix Kids. CMP is an rstyle affiliate As with the original Stitch Fix service, you can now get a monthly box of 8-12 handpicked...
This is a sponsored message from KidsBuzz. Want to know how to keep your kids excited about reading all summer long? Give them a book they just can't put down, like the brand new, sure-to-be bestseller, Willa of the Wood, from the #1 New York Times bestselling author...
This year, I've rounded up 7 amazing beach reads from women of color that I think make the perfect escape. Because as parents, we know that our lying-by-the-pool time is sorely limited, and it's important to choose something we'll love. We also think it's important to...
My grandmother always told me, Get a cheap dress but splurge on your bag and shoes.That's what people notice. Good advice, Mimi. But I've been scanning the sales lately, and you might not even need to splurge on that nice designer handbag. Some of these designer...
So, let's talk beach and pool coverups. Specifically cool ones. I don't necessarily want to look like I'm wearing my grandma's hand-me-down muumuu, but I do want to be comfortable while I chase after my kids and, well, covered up. I mean, come on -- we're moms. We're...
Plastic behemoths have pretty much overtaken my home since having a toddler, which means I'm always on the hunt for compact toys. Bonus: They're soft. And attractive. My latest find? These awesome new Pillow Playsets from Sago, which you can preorder on Kickstarter...