Trending right now. As in, this second.
You are listening to our podcast, right?
Liz has cancelled Thanksgiving. Kristen is staying in her bubble. We've worried, we've cried, we've reconciled with it, and then sometimes we're not quite so reconciled. We're being honest about what we're missing and what sucks and what the problems are and who we're...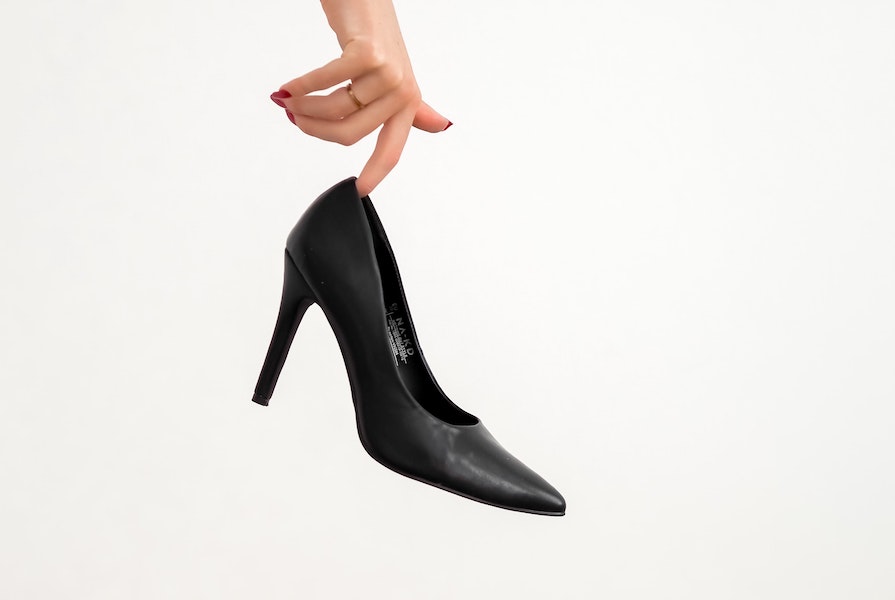 Yes, yes we know what's going on in the world. But if you need a little break from watching the news, we've got a new Spawned podcast episode just for you, that all started from a post in our Spawned podcast community. (Yes, we are consistent with naming things, if...
Parents have always played a huge part in kids' reading skills, but that's never been more true than it is now. It's not just our toddlers and preschoolers either. Yay, virtual school. (/scarcasm) So we were so happy to chat with ah absolutely fascinating guest, Dr....
So much coolness. Where to start…
This is a sponsored message from Candlewick Press There are some books for a child's library. that are must-haves: An alphabet book, a counting book, a shape book. They can be straightforward...or they can be fun. That difference matters when you're going to be...
Yesterday, my daughter who is attending graduate school for social work in Denver, called to tell me that she thinks it is best for her to cancel her planned trip home for Thanksgiving thanks to the new COVID warnings and restrictions in Oregon where I live. My first...
Am I a fan of Elf of the Shelf? Not particularly. But I know lots of you are -- including members of our own team. So when I saw this handmade quarantine bag for Elf on the Shelf on Etsy, well... come on. Join me in celebrating the ingenuity. And laughing. Remember...
Target rolled out their Black Friday deals way early this month, and we've been scouring the deals here. If you missed our post on last week's Black Friday deals, don't worry! Several of them are still marked down this week, like the Beats Studio 3 over-ear...
After rounding up 11 of our favorite new Advent calendars for kids and the best food Advent calendars of 2020 (seriously, amazing finds there so be sure to look!), I found just one more gorgeous keepsake Advent calendar. And I love it so much, it deserves its own...
With Thanksgiving looking so different this year, we're really trying to focus on gratitude and gratitude activities, so that we're spending more time feeling, well, thankful, instead of resentful. With my own Thanksgiving family plans cancelled -- though though that...
Oh, what a year 2020 has been. And since it's only mid-November, that means we've still got a good seven, eight years left of it! Which gives you plenty of time to get a hold of this 2020 toilet paper ornament while you can. Perhaps when you think back on 2020 in...
Target has rolled out their Black Friday deals way early this month, so there's no need to wait until after Thanksgiving to do your holiday shopping. Which is good, considering we are so down with the retail therapy right now. So we've put together the very best of...
This is a sponsored message from Kronos Advanced Technologies It's not an understatement to say we're thinking about the air we breathe more than ever. Especially when we're indoors -- which is exactly where we'll be spending plenty of time this winter. So it's...
This morning, as we wake up on our first Monday with President-Elect Joe Biden and Vice President-Elect Kamala Harris heading to the White House, I'm passing the mic. Although yes, of course, we had some things to say as well. I'm sharing just a few of the thoughts...
Every year (since 2008!) we've scoured the internet to find the coolest Advent calendars to help you -- and your excited kids -- count down to Christmas. In spite of all the hardships this year has thrown our way, or maybe because of them, I am determined to squeeze...
I tweeted this week that I've become the person who carries essential oils in my bag for stress and anxiety, and wow, it turns out I'm not alone! A lot of people asked what I like, the best essential oils I've found so far, hail from Aura Cacia. I've been sent a lot...
Yes, yes we know what's going on in the world. But if you need a little break from watching the news, we've got a new Spawned podcast episode just for you, that all started from a post in our Spawned podcast community. (Yes, we are consistent with naming things, if...
You might have heard, but there's this election coming up in the US on Tuesday, November 3 and it's kind of a big deal. Not just because we'll be electing the next president, but a lot of Senators, Members of Congress, and important local and state candidates that...
It's not too late to make this Halloween awesome, even if you're doing everything last-minute. And that includes last-minute costumes. Liz recently some incredible ideas for alternate ways to celebrate Halloween besides trick or treating this year, and we even came up...
As a movie buff, I tend to be skeptical of reboots. Especially reboots of movies like Roald Dahl's The Witches which became an instant Halloween classic in the 90s. But the 2020 version, now on HBO Max, is more of a reimagining than a reboot. And a needed one, at...
I've myself spending a lot of time lately searching for terms like the best mascara for short lashes, the best mascara for thin lashes, the best mascara for volume...you get the deal. Partly it has to do with hitting the other side of 40 (and beyond). Partly it has to...
For some of us fans, the Tim Burton cult favorite The Nightmare Before Christmas is not just a movie you watch around Halloween. And then some of those people grow up to become moms. And when they do, now at last they will have access to the very diaper bag they never...
The truth is, I don't need an excuse to play scary board games for Halloween with my. kids. We're full-fledged board game geeks at my house, and all games are an option for us, any time at all. But with so many families looking for safe trick-or-treat...
I'm throwing everything into a Mandalorian watch party when season two launches on October 30th (whoo!). because to 2020, we haven't had many reasons to celebrate. Of course, I'm using the word "party" loosely here -- I'll be streaming the show with my immediate...
It's official: I'm writing about safe trick-or-treat alternatives after weeks of putting it off. The CDC has even officially recommended against trick-or-treating during COVID-19, at least in the traditional way, and oof. I need some safe  trick-or-treat alternatives...