Trending right now. As in, this second.
The latest from Spawned: Our award-winning parenting podcast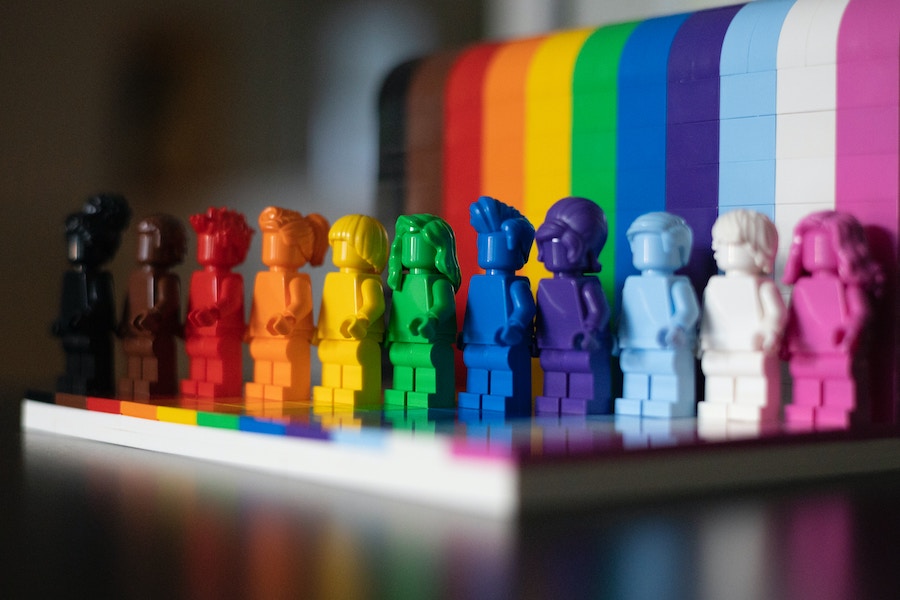 I could not be more thrilled to share this wonderful interview with award-winning TV reporter/producer/mom Kate Brookes, author of the upcoming Transister: Raising Twins in a Gender-Bending World. While our conversation is super helpful for parents looking for advice...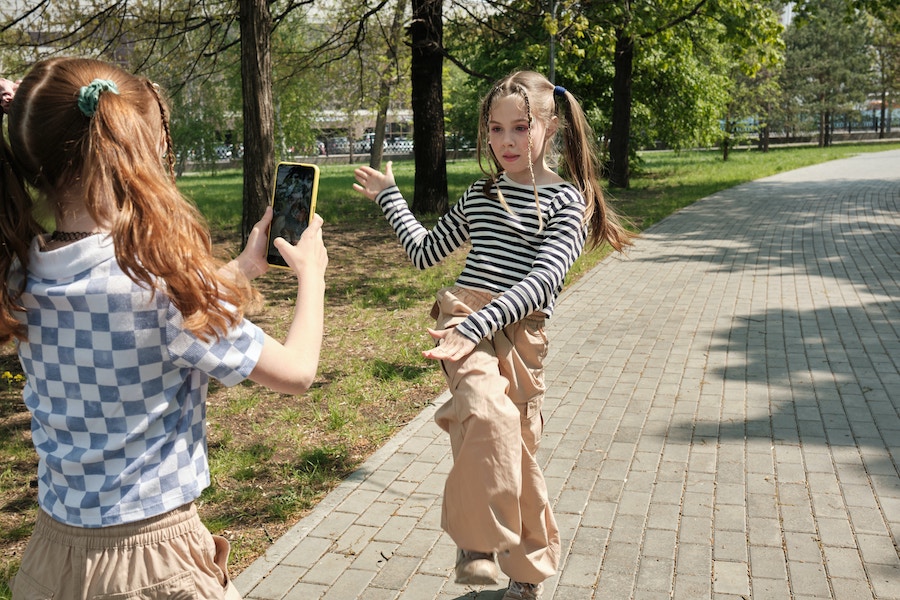 With U.S. Surgeon General Dr. Vivek Murthy introducing new social media guidelines for children in the past few weeks, social media and mental health is all any parent we know is talking about. Especially with summer here. So I immediately reached out to one of my...
It's always a pleasure to chat with Dr. Lisa Damour, New York Times best-selling author, podcast host and psychologist, about parenting teens. In this Spawned episode, we're talking specifically about the emotional lives of teenagers, based on her newest book of the...
More coolness from recent weeks…
Each year, we love sharing our favorite nail trends for the season. In 2023, it's all about shades of brown, goth-core matte nails, holograph meets glitter, and a fun tone-on-tone take on the French manicure. As for the best nail brands, I will say I swear by...
September means new backpacks and football kickoff and pumpkin spice everything (*insert eyeroll), but mid-month, September becomes Hispanic Heritage Month (September 15 - October 15). So we put together some of our very favorite children's books, middle grade books,...
I've been looking for children's books about 9/11 because now that 2001 is so far behind us that it feels like "history" to our kids (and now, to some young adults) I want to be sure my kids to really understand the importance of this day. You may want to read Liz's...
"Activism is the power to spark the compassion and the empathy of the whole world," says the young narrator of The Artivist. the stunning and important new children's book from architect turned Disney Imagineer turned best-selling author/illustrator Nikkolas Smith....
Back to school time isn't just about shopping! (Not that there's anything wrong with shopping, of course.) One of our favorite annual traditions is sharing our favorite back to school printables in our Back to School Guide to help make the school year easier, more...
If you're a traditionalist, Labor Day marks the last day to wear those white canvas sneakers until next Memorial Day. Which is why we've brought back this great post on cool DIY white sneakers makeovers for you, so you can get more wear out of your favorite white...
I'm not sure how many kids have ever really asked what is Labor Day? It's become synonymous with the unofficial end of summer, a three-day weekend, barbecues, and yeah, mattress sales. So much so, we kind of blow past it without the tributes and memorializing we tend...
Finding all of these free sight word printables for kindergarten instantly brings me back to those sweet early days of school, sniff. I have teens now, but I remember how scary it could be to send your kid off to kindergarten, hoping that their reading and writing...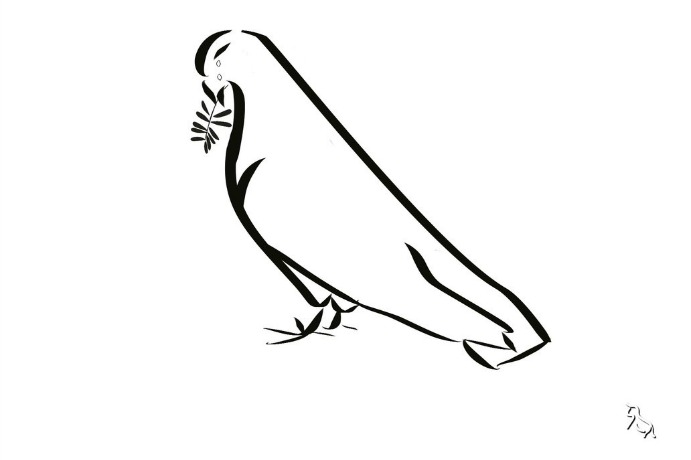 While this is not a political site per se, we have never shied away from sharing the causes, concerns and values that are dear to us as parents and as humans. And so I would be remiss if I didn't write about unnecessary gun violence and what we can do about it. In...
Each year, in our annual back to school shopping guide, we always love tracking down those cool lunch box accessories, water bottles, bentos, and other fun goodies that help make opening that same old lunch box every day a little more special. Some of of these lunch...
So many parents have learned over the past few years that setting up a study space at home is more important than ever. Maybe you homeschool, maybe your kids just need a dedicated space for homework, or maybe they've got virtual tutoring or other extracurricular...
It's been devastating watching the fires in Maui this week, and I've been looking for some ways to help. Their hospitals are overwhelmed, historic sites have been burnt to the ground, thousands have been evacuated, families are searching for missing loved ones, and...
With my oldest heading off to college this fall, I've been thinking about all the things kids should know before leaving home. And it's a lot. In fact I've found myself in a sort of panic mode wondering whether she knows some basics to help her navigate life. As...
When we think back to school season, we're also thinking about those time-saving hacks we dust off to ease out of the summer groove and ready for our September (or August!) routines. While our Annual Back to School Guide mostly features the coolest new backpacks,...
When we put together our picks for the coolest backpacks for preschool and kindergarten each year, we think about how exciting it is for little ones to pick what may likely be their very first school gear ever. They seriously geek out over all their  school...
As our kids have gotten older, we know they prefer lunch bags to lunch boxes because it's so much easier to shove into a backpack--especially when they may or may not have a locker. And of course, it doesn't look so "little kid" The key is finding a lunch bag for...
When we look for cool backpacks for teens, it's not enough for them to just be, you know, cool. As kids head to middle school or high school— especially after a whole year at home more or less (sigh) — they need bigger, sturdier backpacks, better shoulder straps, and...
Last year, a colleague with an "in" in the designer shoe world tipped me off that puffy textured sandals, woven textures and braided straps were going to be hot for spring/summer. I blink and whoa -- sure enough, they've been flooding the "new arrivals" category in my...
It was time for us to bring back some solid tips for staying in a hotel with toddlers, babies or even older kids. Because this week, we all started seeing this "TikTok hotel hacks" article going around and sheesh! It seems the article was made more for paranoid single...
While I'd love to buy a ton of things at the Nordstrom Anniversary sale, I try to be smart about it. That means besides one or two things I've had my eye on, I stick with items that I already love and need refreshing. Especially when they're the kinds of things I...
This is a terrific time to find some cool backyard water toys for the kids, because they're all on sale, and let's be honest, we're all feeling the heat this summer. Back in 2020 we first shared our favorite backyard water toys when we were all stuck at home dealing...