Trending right now. As in this second.
You are listening to our podcast, right?
With 13-year olds getting recruited to play sports in college and a New Jersey lawmaker warning parents to not get physical at youth sports for fear of jail time, we had to tackle the topic of youth sports and whether they've gotten out of control. Not to mention,...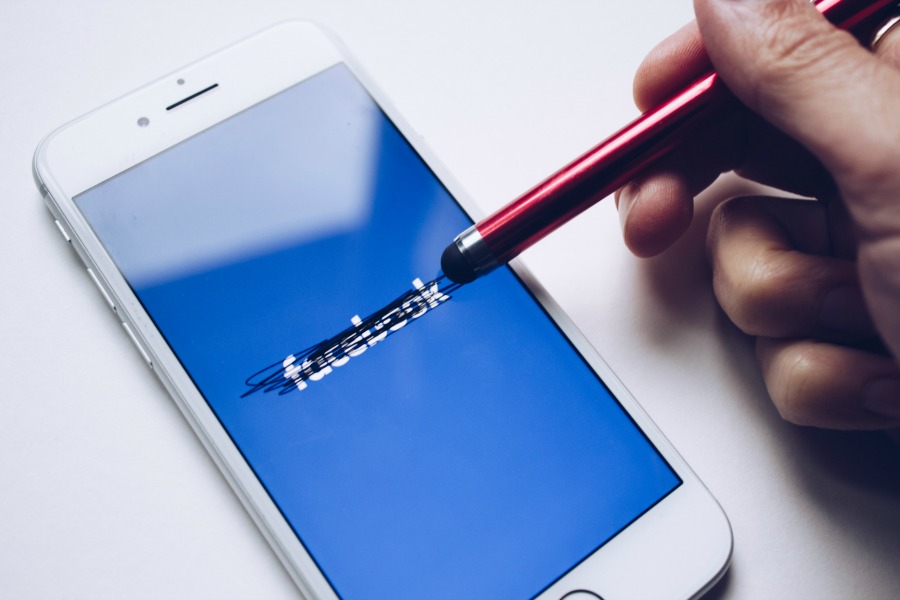 With the recent Cambridge Analytica scandal and Zuckerberg testifying, we're seeing lots of talk about Facebook privacy issues these days. Especially in our Facebook feeds. Very meta! From sticking around and tightening up your security settings to hitting the road...
With World Autism Day fast approaching, for many of us who don't have children with Autism in our family, we might let this important day slip off our radar. However, given the number of children on the Spectrum, there's a good chance that even though your child might...
So much coolness. Where to start…
With the announcement of Prince William and Kate Middleton's new royal baby -- an 8lb 7oz baby brother to Prince George and Princess Charlotte -- we had to honor them with a baby gift fit for a prince. And so today, we bequeath the happy parents with a...
Like many of you, I've spent years working in offices that required tailored clothes — clothes that looked good, but pinched and rubbed and inspired myriad fantasies about burning them all in a bonfire by the end of the day. But the days of pinchy pants are gone!...
Today is Earth Day, and my kids love the Earth Day challenge to turn off all electricity for one hour. So we're planning to turn off the lights, cuddle up by our battery-powered lanterns -- or the fireplace, if this cold weather doesn't move on! For entertainment,...
We try to emphasize how important it is to love our planet every day with our kids, but Earth Day presents a chance to really dig in. One of the funnest, most effective ways of doing that:  Earth Day crafts for kids! So here are a few awesome — and awesomely easy —...
If your toddler's car seat is anything like mine, it's full of crushed Cheerios and covered in juice box stains. And my dust buster can only do so much to remedy the situation. So I'll be taking advantage of Target's car seat trade-in program, which starts Sunday. CMP...
Last month, I turned forty. Of course, because the Internet knows everything, it's no surprise that my Facebook feed is full of skin care ads that seem to want me to look like I'm in my twenties again. Which, for the record, I do not want to be. But, my crow's feet --...
I'm nearly finished reading Goodnight Stories for Rebel Girls to my kids at bedtime, and they've become so fascinated by these biographies that I've been trying to find even more more for them to read when we're done. So when I received a copy of the new Little Guides...
Ooh, it's always exciting when TOMS releases new shoe designs — remember those glow-in-the-dark holiday beauties? The gorgeous spring TOMS? The (yes!) politically-themed shoes? But the new TOMS x Disney shoe collection just might be worth getting more excited about...
These are tough times, which is why now, more than ever, we need to remind ourselves – and teach our kids – to keep up the good fight about all the things we care about. But it can be exhausting getting inspired if you're on a steady diet (by choice or not) of 24/7...
There are tons of books -- not to mention unsolicited opinions from strangers (my favorite!) -- on how to raise a healthy kid, but when you think about it, there's not much out there on how to cultivate healthy moms. Which is why social worker, writer, and personal...
With the recent Cambridge Analytica scandal and Zuckerberg testifying, we're seeing lots of talk about Facebook privacy issues these days. Especially in our Facebook feeds. Very meta! From sticking around and tightening up your security settings to hitting the road...
Wanna talk Crocs alternatives for kids? I am here for you! As someone who wore Crocs once upon a time, I know that despite some of the benefits, they're not the most durable or supportive kids' shoes, let alone safe -- plenty of camps and schools have banned children...
This week was Yom HaShoah, or Holocaust and Heroism Remembrance Day, and we were all shocked to see the results of a new survey about Holocaust awareness in the United States: The atrocities of the Holocaust are fading from the public's memory, so much so that the...
Wow, journals have come a long way since I was a kid and I had a choice between a plain lined composition book or some cutesy diary with an easily pickable lock. Now, journals are so creative, with so many different kinds of approaches and prompts, making them far...
What happens when designer Coach bags meet the designs of pop art icon Keith Haring? Some show-stoppingly chic handbags, it turns out. And even though some of these Keith Haring X Coach handbags seem like they might cost as much as a Keith Haring original -- they...
As my daughter edges closer to 14 with high school starting this fall, it's admittedly become more challenging for me to stay connected to her. Don't get me wrong -- she's lovely -- but she'd much rather spend her time locked in her art studio or bedroom, versus...
With Mother's Day around the corner (whoo!) I've been looking at Mother's Day gifts my own strong, progressive mom would love -- and frankly, that I'd love from my own kids. Not that I don't adore the handmade cards and hand-painted jewelry boxes most of all, but...
My son basically lived in an Ergobaby carrier for the first 6 months of his life, especially during the daytime. While he slept decently at night, he totally refused to go down in his big crib during the day (hence the Ergobaby). So as we start thinking about having a...
If your weeknights are anything like mine, it can feel like weathering a hurricane just to make it to your kids' bedtime every night. Between homework, activities, and pleas for screen time, it's easy to start feeling like your weeknights are just the gauntlet to get...
If spring's taking its sweet time to arrive in your part of the country, these charming free printable spring coloring pages from children's book illustrator Melanie Hope Greenberg may help perk things up.  Because if the pastels haven't arrived outside, hey, let the...
As you're going about making your family's summer plans, you're probably thinking to yourself: "Self, you know what this summer really needs? A giant pool float that looks like a rainbow unicorn and can easily fit six people." What, you don't talk to yourself that...