I don't worry about running to the store to buy Halloween decor anymore, because I know that some of the best ideas can be printed right at home, for no more than the cost of some fresh ink in my printer. So keep reading for some of the coolest, spookiest, and, in many cases, free-est Halloween printables out there.
Tired of answering How much longer 'til Halloween? Print out this handy free chalkboard-style Halloween Countdown Calendar and let the kids do the counting themselves.
Scatter a bunch of printable little black cats, bats, and owls from happythought all over your dinner table or stick into the top of cupcakes for an easy dessert decoration.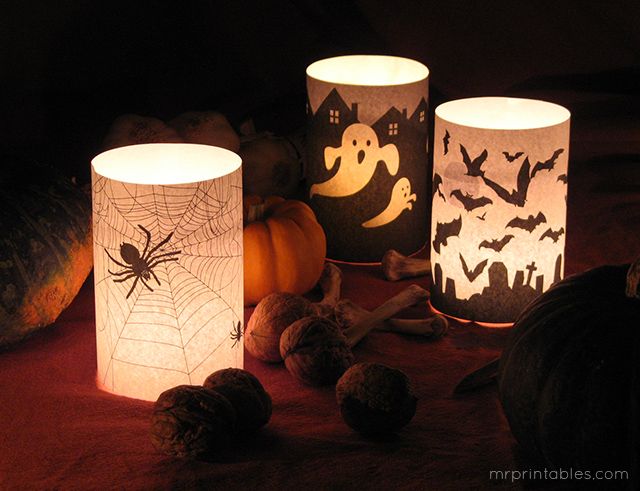 Light your entryway with these cool-looking Halloween Candle Holders from Mr. Printables. Each design wraps around a glass and makes an ordinary piece of white paper look like vellum with a flickering light inside. If you're nervous about real fire around kids, grab some battery-operated tealights to use instead.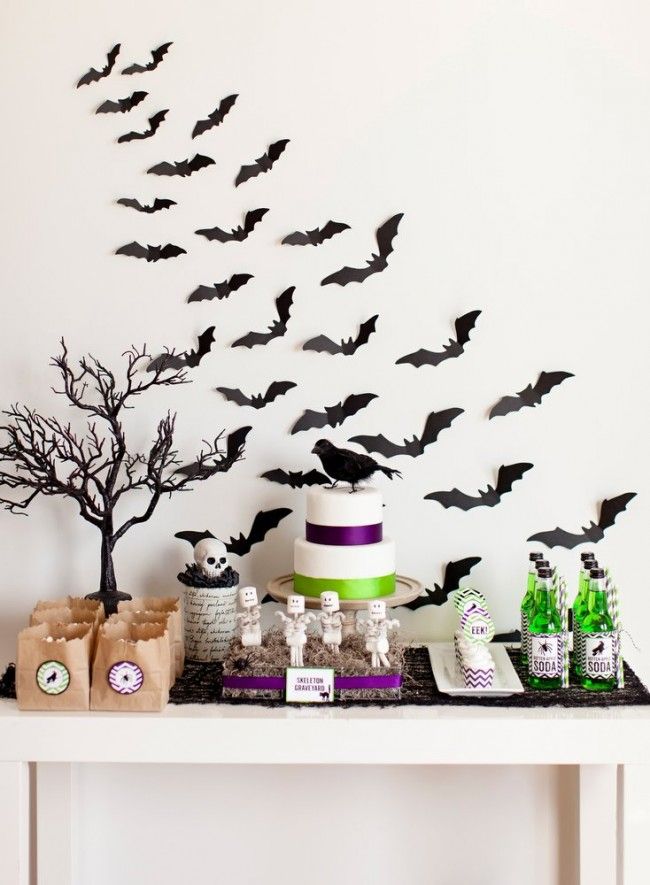 If you're hosting a bash this year, check out Tomkat Studio's entire crypt of printable Halloween decorations, games, and even favor bags. I especially love the Rotten Apple Soda bottle wraps on some lemon-lime pop.
Bold printable Halloween silhouettes make a big impact when grouped together on these spray-painted thrift-store frames. I think they'd also look great in beat-up frames, to look as if they'd been hanging in a haunted house for years before they showed up on your wall.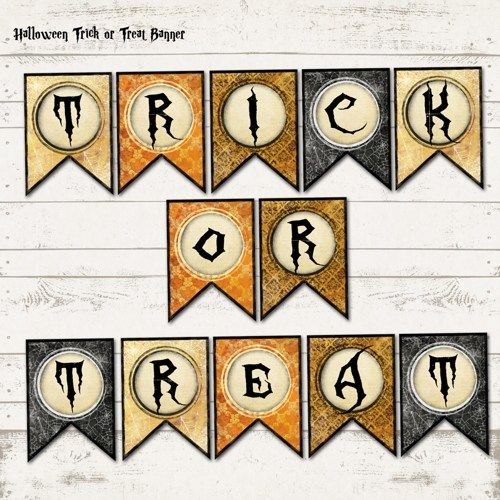 Love the colors and design in the creepy printable Halloween Banner from Valerie Pullam. Check out the four crawly critters who could make their own mini-banner banner too. Shudder. (on sale for $3)
Your usual bedtime story can be made even more fun with these printable Halloween Shadow Puppets. Hand them out and take turns telling a story in the dim light of night, or just hand out flashlights and let the kids play for a little while before bed.
Turn a box of yummy, square-shaped, nut-free See's lollipops into smiling Frankensteins, ghosts and pumpkins with Halloween lollipop wrappers and hand out at at Halloween or at the classroom party. So easy, but so cute.
A coffin full of treats is easy to make with this cut-fold-tape Halloween coffin printable. Put one on each dinner plate before dinner or hand out a few to your nieces and nephews when they stop by to show off their costumes.
Get some great photos with Paper and Cake's new Halloween Printable Photo Booth Props. Definitely more scary than sweet, it's a great way to get even the most camera-shy grown up into the shot. ($12.95 for downloadable file)
Want even more Halloween treats? Check out our entire Halloween Collection of posts, as well as the selection of free printables at Scribd.