We may never be royals, as the song says, but I know that my kids will still treat me like a queen on Mother's Day. And since every queen deserves a crown, I love this clever printable Mother's Day card that doubles by a crown. I know it would look really cute on the breakfast tray the kids will carry up to me on Sunday morning. (Hint.)
This free printable crown is super easy to create and leave as is, or add on your own little Mother's Day note and attach with a piece of string as shown above. I also think it's smart that there are two images per page—one to give to you and one for a smaller head to wear around for the day with you. Because what kid can't resist a crown for any reason at all?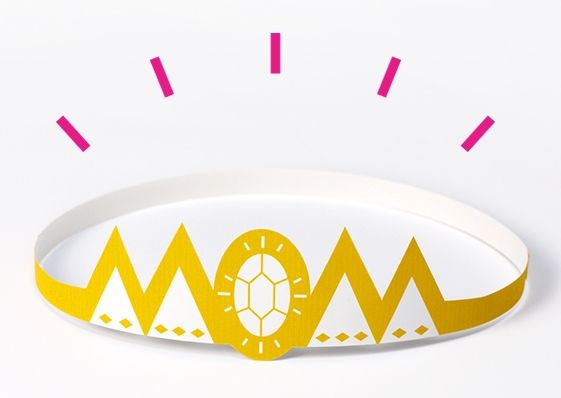 Mr. Printables has created three versions of the same crown, all free for you to print. I like how the crown looks in just plain black-and-white, but you can also choose the "gold"-colored printable if you're extra fancy, or even a blank crown that the kids can color in themselves. Whichever one they pick, wear it proudly and have a very Happy Mother's Day.
Grab the free printable Mother's Day crown card download  in one of three colors at Mr. Printables' website.