For years now, stripes have been a hot trend–on clothes, on bags, on shoes and just about anything that can be striped. So it's only fitting that the brand new Hanna Anderssson Bright Baby Basics collection launching today is all about stripes, a nod to their Swedish roots.
Inspired by the very first Hanna Andersson catalogs and the Swedish tradition of, well, babies wearing stripes, the Bright Baby Basics collection features organic onesies, comfy cotton baby pants and matching accessories in vibrant gender-neutral primary colors, as well as a classic light blue and pink.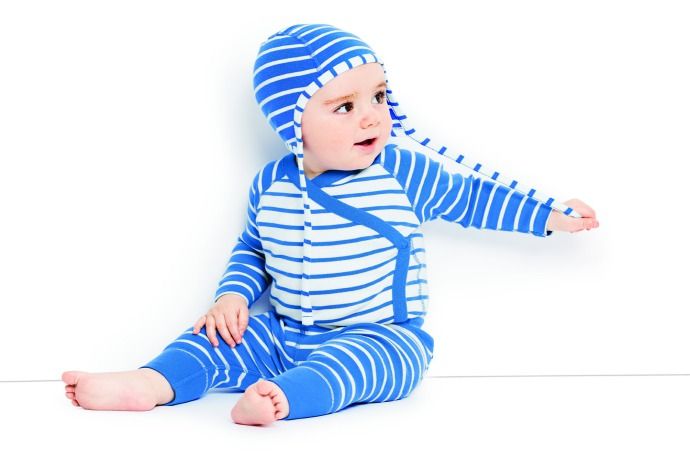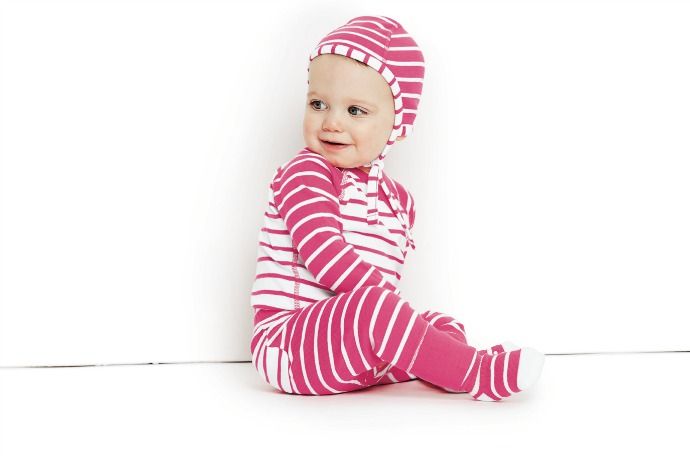 Made from 100% pure organic cotton that is oeko-tex certified (a seriously big deal European ecological certification process), you can rest easy knowing your baby is lounging around in the utmost comfort and quality. As for style, I happen to love the adorable details like striped pockets on the back of Hanna Andersson's beloved Wiggle Pants – you know, in case your six-month-old wants to carry some change to sleep. I can't help but want to order a set in every color for my son.
Other ridiculously cute and ultra-soft accessories include matching pilot caps, stroller blankets and those baby socks that make everyone squee at showers.
Also launching in the Hanna Andersson Bright Baby Basics collection: colorfully striped dresses, rompers and simple tees with animal appliqués that you can layer and mix & match.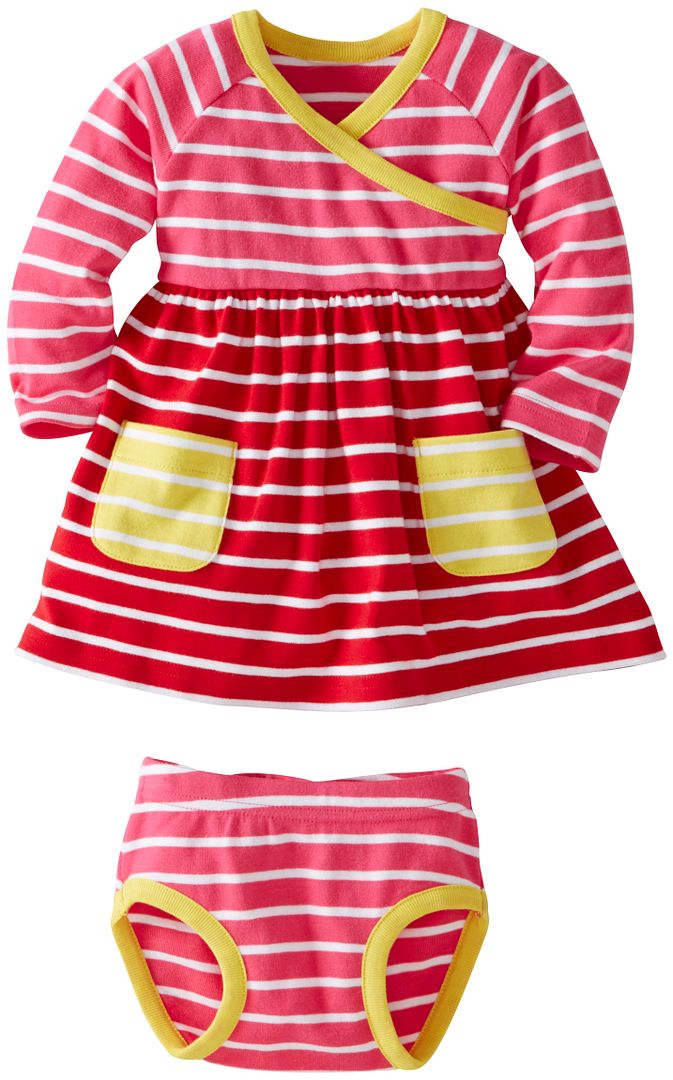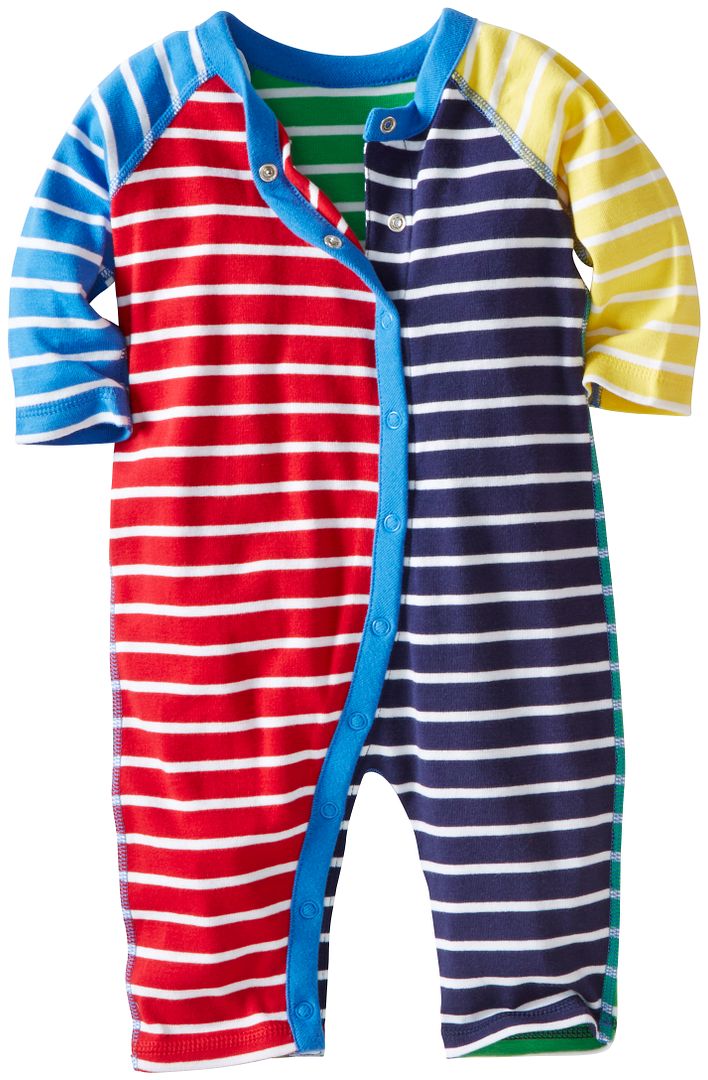 Having tried out the new baby collection, I find the fit is pretty true to size, but keep in mind the age ranges are rough since Hanna Andersson sizes are measured in more accurate centimeters. Still, as with most baby clothing, it never hurts to size up. This is stuff that will last a good long time and you'll want to get as much wear out of it as you can.
The brand new Hanna Anderssson Bright Baby Basics collection ranges from $4 to 20 and is available at hannaandersson.com starting today.