I've noticed a cool trend that has many parents eliminating the traditional end-of-birthday party goodie bag filled with cheap trinkets, and instead opting to have the kids craft something themselves that they can take home later. Smart, right? So if you also hate running to the dollar store for quick-to-break tchotchkes and cheap candy, here are 10 fun birthday party craft activities (beyond color-your-own placemats) that kids will enjoy long after the cake is gone. –Christina
Partygoers of any age have fun decorating anything at all, like this cute wooden birdhouse craft for kids seen in Make it Do's Woodland Party. Love how a limited number of colors produced so many different-looking houses! And it's great for girls, boys, and even parents who uh, tend to do the kids' projects "with" them.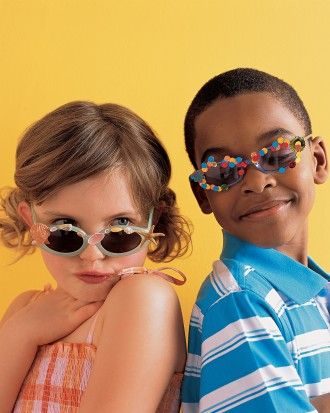 What kid doesn't like to say cheese with a pair of fancy sunglasses on? This DIY sunglasses craft is so simple and fun: Put out a bunch of plain kids' specs with some stick-on gems, sequins, small seashells, and confetti and let them come up with their own design. Then get out the camera! (via Martha Stewart)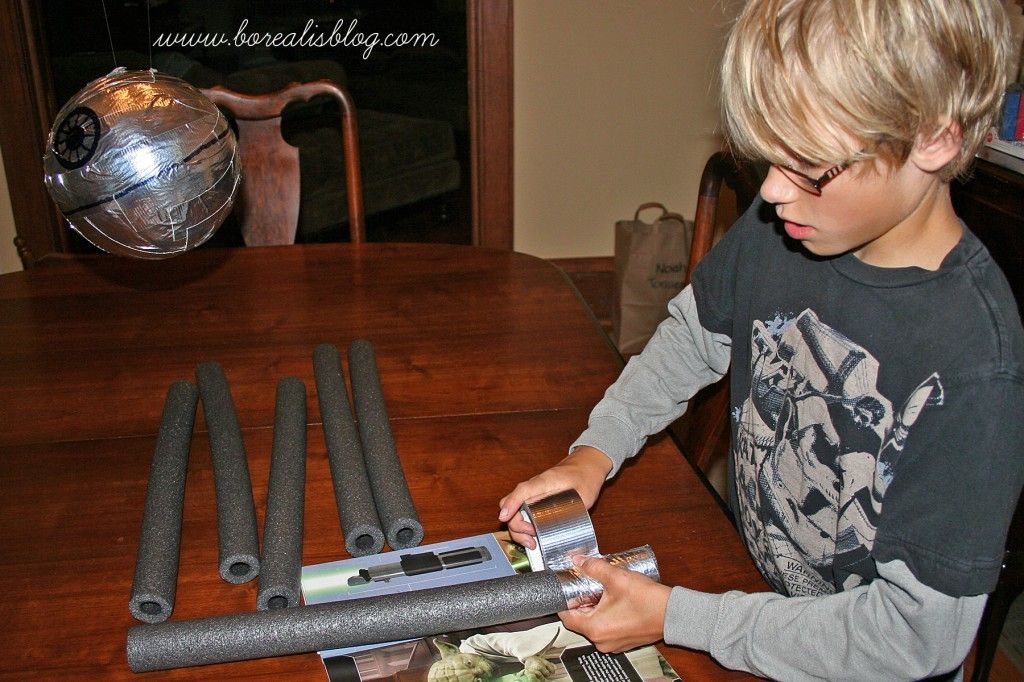 I know this next idea would be a hit (quite literally!) because we also did it for my son's Star Wars party: DIY light sabers. Just precut black plumbing insulation or colorful pool noodles and lay out rolls of shiny and colored duct tape. Then, open the back door, and let the light saber battles begin.
Another craft that all kids love is this paint your own racecar craft idea seen at Project Nursery. Pass out paints, markers, or even stickers if you're worried about mess, and then hold races afterward to see who has the swiftest wheels.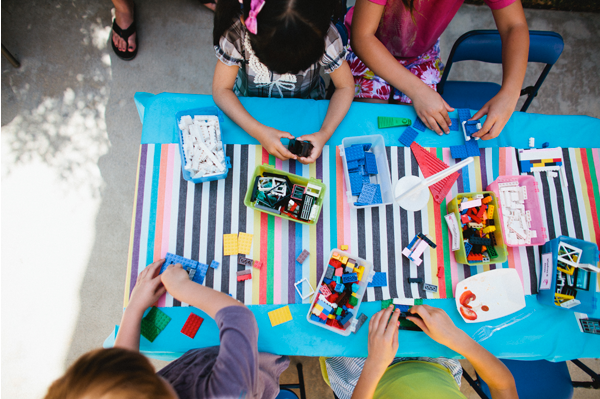 Nothing holds my kids' attention like LEGO bricks, so I know their friends would love to be presented with a few containers all ready for LEGO brick building and told to create a masterpiece to bring home. If you're worried about keeping things fair, give each child their own "stash" from which to build. For older kids, ask them to build something in keeping with the birthday party theme, like a rocket for a space-themed party or a castle if you're entertaining a room full of princesses.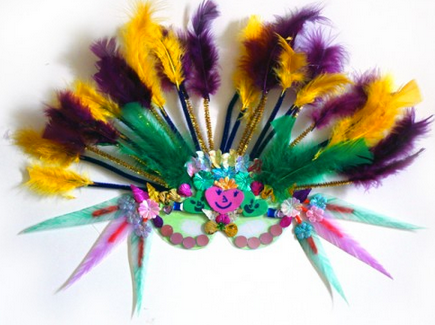 Let's hope your party doesn't get quite as wild as Mardi Gras, though we love this idea borrowed from Fat Tuesday: DIY masks. Using recycled materials and craft supplies, kids can easily make some over-the-top creations. This is a great craft for mixed-ages too, since I know my tweens would love doing this as much as my elementary-aged niece.
If you have kids who you can trust around a Sharpie, then decorating plain white mugs with Sharpie permanent paint pens, like these from Who Needs a Cape, is an easy craft with big marks for creativity, as I discovered when my daughter and her friends did it this year at her party. Just bake the mugs as instructed while the kids eat cake or open gifts, and they're ready to go home by the time the party ends. My tip: Keep them out of the dishwasher to keep the colors bright.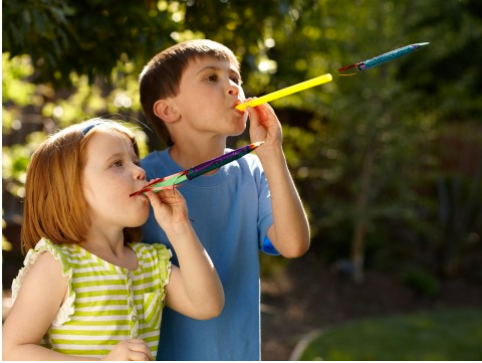 Kiwi Co offers a rotating selection of craft kits that makes it really easy to have all the supplies you'll need in one place to make all kinds of fun things. Plus, if the weather's nice, you can stick the kids outside to test out their creations while you get out the cake and ice cream.
If the birthday girl is having her friends over for tea, they'll flip for Ikatbag's corrugated cardboard handbag craft. I love the idea of cutting out handbag-shaped pieces of wrapping and scrapbooking paper ahead of time, so that the kids can rummage for their favorite design. Then hand out stickers, plastic gems, or strips of rickrack and let their inner fashion designers go wild.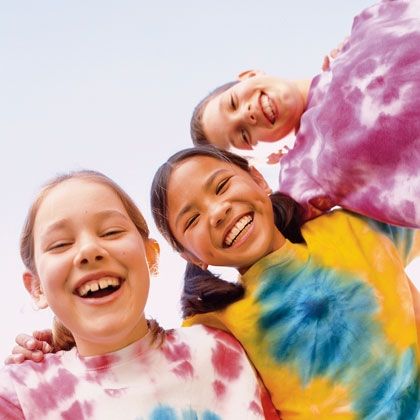 Kids will think you are the coolest parent ever if you hand them a white tee-shirt and teach them how to make tie-dye shirts using Jacquard's Tie-Dye Kit. (Or, do it all yourself with the easy tie-dye instructions found at Spoonful.) Though this isn't a craft I'd do indoors with a bunch of eager kids, as an outdoor craft it's very easy and only a little messy for the youngest kids. How great for the birthday boy or girl to see his friends wearing their shirts weeks later and remember how much fun they had together?
Get more ideas for crafts and DIY projects in our Crafts category.