As we're doing all our back to school shopping around my house, my kids and I are getting excited about the funky print pants and leggings for kids that we're seeing everywhere. I'm looking for fun, bold, unexpected patterns that will really set my kid apart from the crowd, and still pair well with the basic shirts, shoes and sweaters. It's so fun to splurge on one or two special new things that really freshen up your existing wardrobe, and I hope these 15 we've found fit the bill, whether your kids's preferred fashion statements are subtle or huge.
Cool Mom Picks is an rstyle partner and some items below may include affiliate links.
We love Nununu Baby. A lot. They have so many fab prints coming out for fall, from letters to stars, but we're especially crushing on their new skull leggings and the cool new grid print leggings which will get so much use and hold up absolutely fabulously. (Liz says her kids live in some of their clothes. Like, the same dress every day.)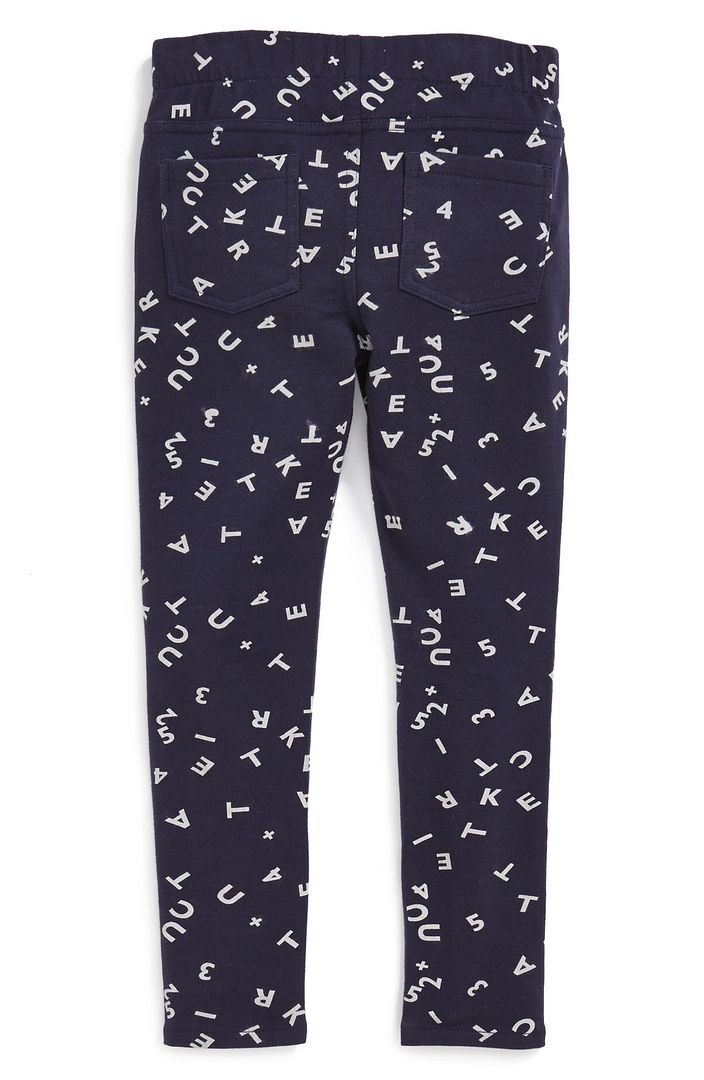 Letters haven't been this cool since Sesame Street was brought to you by the letter X. Love these adorable Alphabet Print Jeggings for little kids from Nordstrom's Tucker and Tate brand.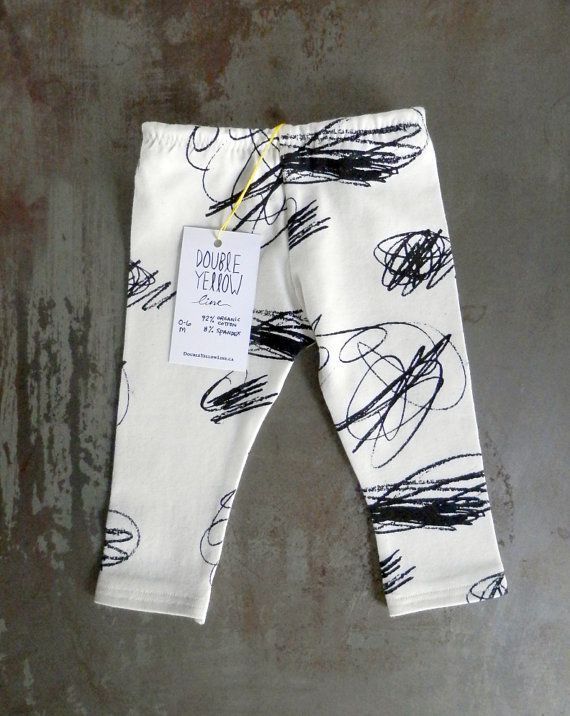 Draw out your preschooler's inner artist with these adorable handmade, screen-printed, organic Scribbles leggings from Etsy shop Double Yellow Line in sizes 0-4T. They're screenprinted on soft cotton, and there are tons of other fun prints too, including a colored scribble legging with an added benefit: If your kid draws on his pants, they won't be ruined. Yay!
We're totally smitten with these Red Cross Stripe Leggings by indie Montreal brand, Loola in 18mo-5T. Fun with an oversized white top or leather jacket with some biker boots, these could work for any avant garde preschooler. Which most are, if only accidentally.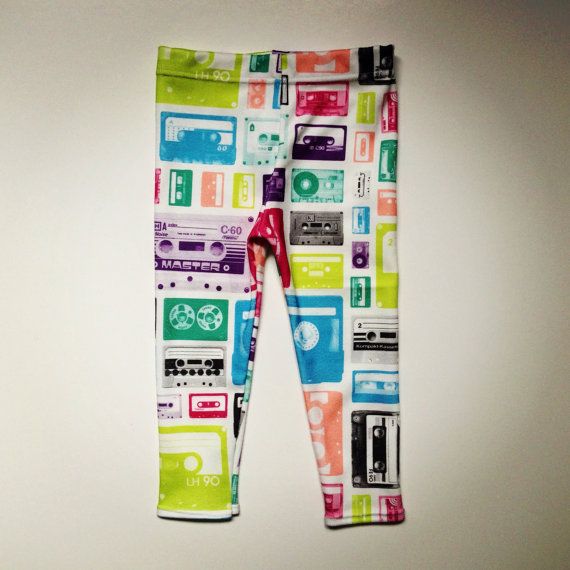 The '80s are in, and we're loving these mix-tape leggings from Sweet Kiddo Co on Etsy. They'll love the bright colors, and we'll love the retro flair–plus explaining to our kids what a cassette tape actually is, right?

If you like the idea of zebra print but you know, not zebra print, these zebra leggings from Mini Rodini are so wonderful. Of course if you wear it with the matching top they look like pajamas, so we'd say just stick with the bottoms.
Tea Collection's new Bauhaus line for fall is one that lots of us have been adding to our cart for back to school shopping–especially with the frequent sale notifications you get if you subscribe to their newsletter.  Be sure to check out the wonderful black and white dot leggings (on right) which you may be seeing on a few of our own kids soon. Keep an eye on Instagram for that one.
For more black and white fun take a close look at J. Crew's mini dachshund leggings. They don't look like they're covered in dogs until you get up close. Sneaky, these.
The floral trend that started strong this spring is holding out for fall. We're loving the Twill Slim Fit pants from H&M with layered tees or a denim jacket.
In fact, check out all of H&M's pants because they are rocking the prints this season. Their cat leggings? Hilarious. Just be sure to style it right (this denim jacket is inspired) so it feels more 80's-throwback than Future Real Housewives of New Jersey.
Zara Kids (we're still rejoicing that they're online) is showing several styles of affordable printed trousers for kids 3-14. This red style is so chic and fun. Love that side zipper!
While there's no shortage of prints like stripes and polka dots,for something a little different we're coveting these fleece  Fern printed Laureus Trousers for kids from high-end European designer Bobo Choses. It's so fun when you mix and match seemingly incongruous prints–something kids tend to do naturally.  Unfortunately they're priced for their parents, but we don't fit into a kids' 6 any more.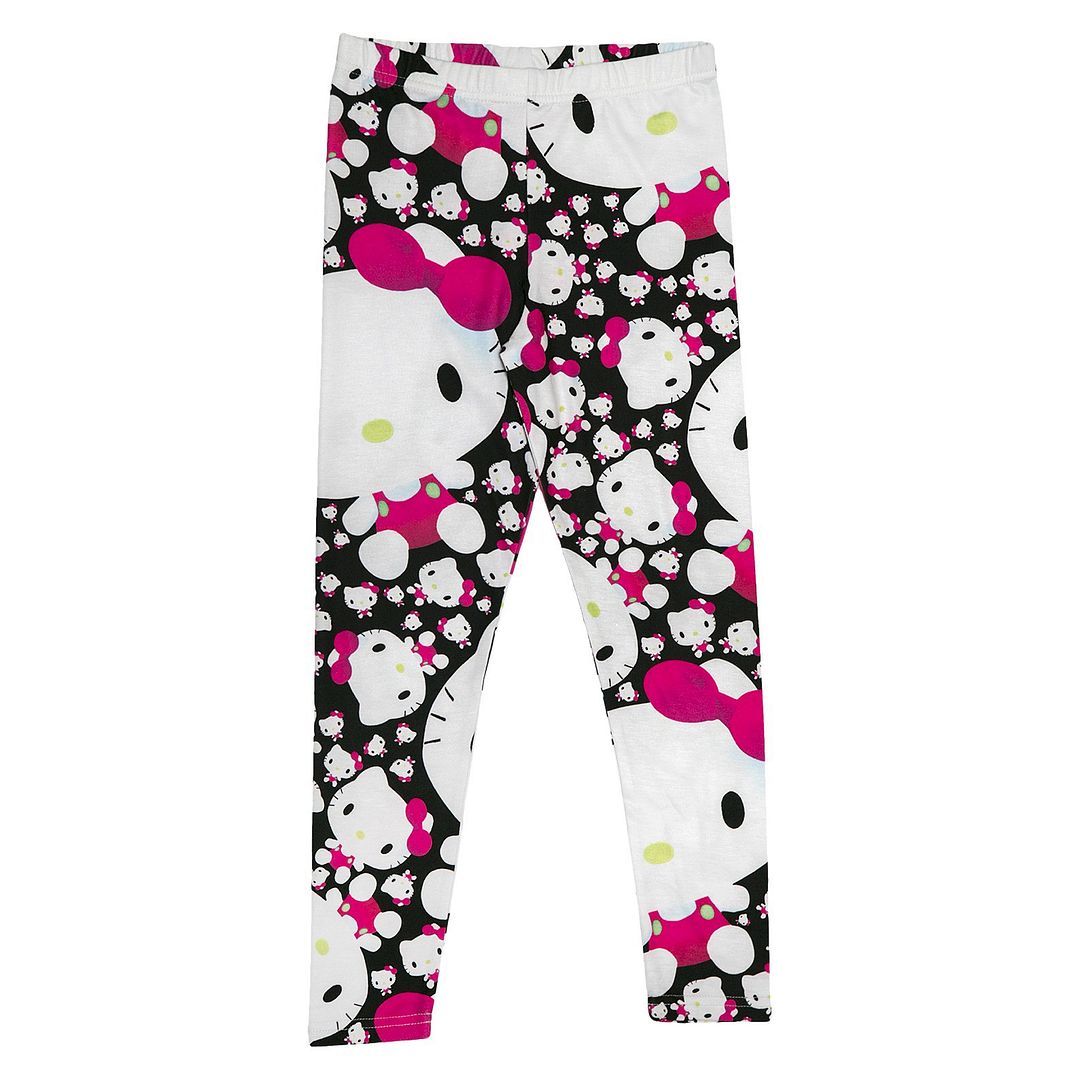 Okay fangrrls, this one is for you. The Hello Kitty leggings at Target? Our kids are begging for these. At these prices we're inclined to say yes. Very harajuku.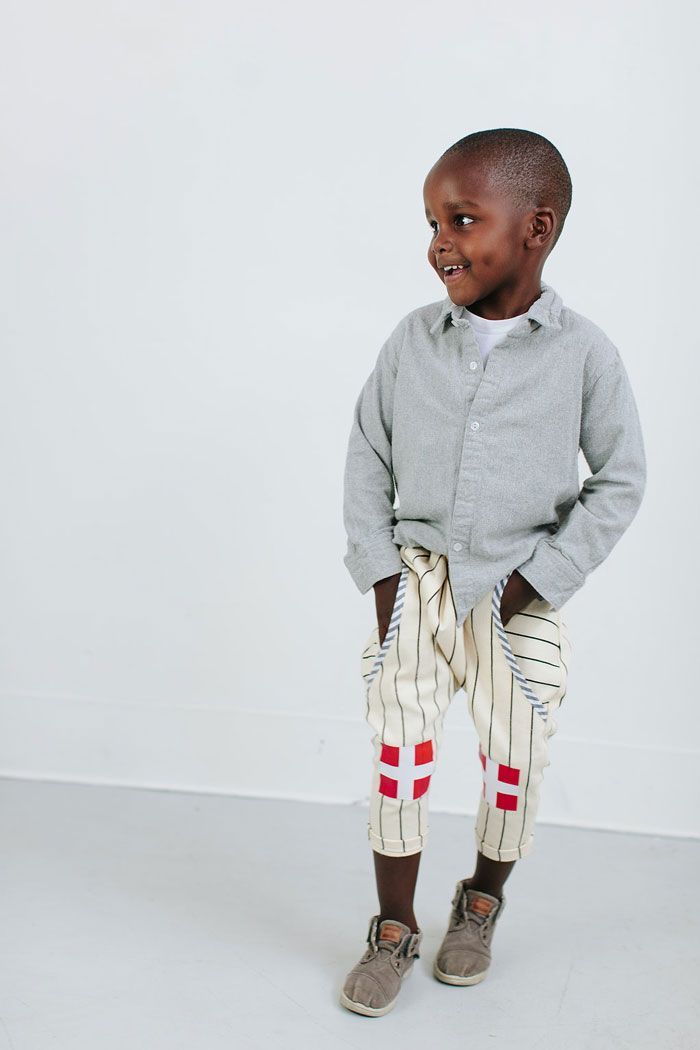 And yes, boys can rock the funky pants too and get seriously stylish. the 1944 Pants for kids by Duchessand Lion are definitely for the fashion-forward kids out there–you know who you are–inspired by Swiss Army style, with that low-hanging MC Hammer thing that's still going strong in urban circles. But we love that they're comfortable too. Because fashion maven or not, all kids need to be able to play whenever the mood strikes.
For more fun clothing ideas for kids of all ages, check out our Cool Kids Clothes Pinterest board.