Cool first Christmas gifts for baby, because Instagram is waiting
Our new favorite first Christmas gifts for baby for are in our updated 2017 Holiday Gift Guide. Check them out!
Gifts for baby's first Christmas are such a big deal for so many families. And we don't blame you. We tend to favor those small keepsakes and ornaments that will be around for a while, but we've got a few splurgey baby Christmas gift ideas in here for you too. We get it — sometimes new parents just can't help ourselves!
Don't miss our $500 Etsy gift card giveaway to help support independent makers and designers. Visit our main holiday gift guide page for details.
All gifts have been editorially determined by our staff, there is no compensation in exchange for picks. CMP is an rstyle and Amazon affiliate. Discount codes expire 12/31/16.
Handpainted on rounds of wood, what a lovely commemorative ornament for baby's first Christmas.
$16, Field and Forest Design
Giving a new baby something to look forward to. But hey, there's no time like today for the perfect Instagram photo opp.
$190, giggle
Made from natural maple and cherry woods by a husband and wife team, it's a safe teether, rattle, and lovely keepsake all in one.
$29, Roma Rattles
One of our favorite stocking makers on Etsy (Liz owns a whole set from her!) has tons of fun modern styles, but we're loving these classic designs in such pretty colors that are new to her shop this year. Great gift for a second — or third — baby, especially if you're getting one stocking for each child.
$18.99+, Good Wishes Quilts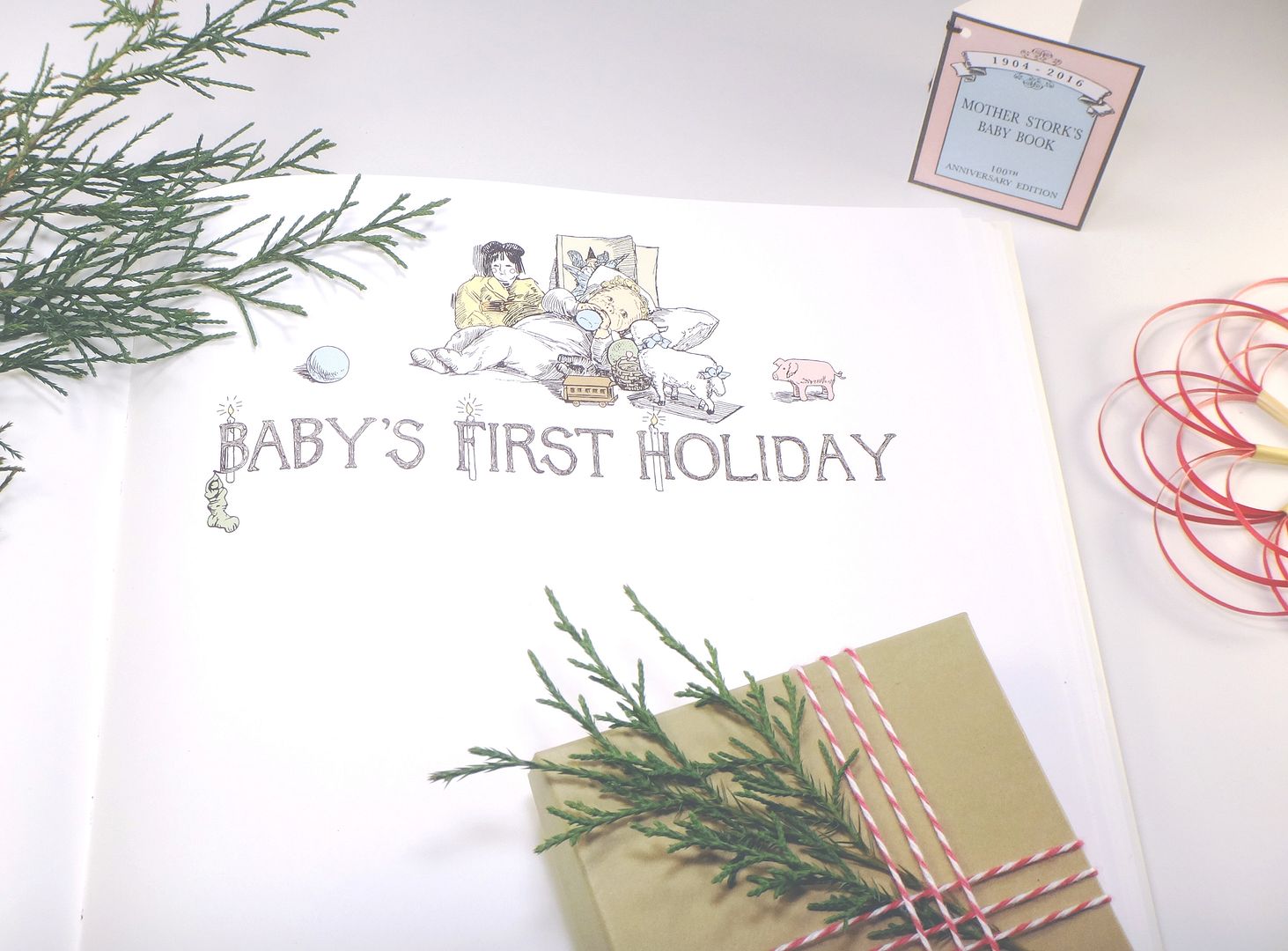 This exquisitely handmade baby book from a small mom-run company retools a 1904 classic using archival quality paper and Smythe Sewn hardbinding, making it one of our all-time favorite baby gifts. It's just been rereleased and updated this year, and it comes beautifully packaged. Perfect gift for when you're shopping for a combo new baby-holiday gift. (Oops, been there.)
$150, Kistner Supply Co
If you have to cover up those adorable baby toes, at least do it in comfy style.
We're sorry, but this item is no longer available.
$52, Jacadi US
An affordable little handmade treasure from a SoCal Etsy maker.
$28.95, Flowers in December DS
Even our older kids are asking for one. Fortunately, it comes in lots of sizes.
$10.95, diapers.com
Books always make good baby gifts, and this one is is an artful option for the season.
$26.92, Amazon
Check the site for more animals, including an elephant, bear, and possibly the world's cutest penguin.
$33, September House
There's something cool about this original Christmas book that you may have even owned when you were a kid.
$17.99+, Amazon
One day there will be the most dazzling gingerbread men on there. For now…rice cereal is just fine.
$35, Pottery Barn Kids