We've been talking a lot about holiday food, from make-ahead Thanksgiving dishes to once in a lifetime Thanksgivukkah recipes. Now it's time to raise our glasses — filled with holiday cocktails, of course!
Simple to make and elegant to hold, these eight holiday drinks make any  gathering more festive, whether a cocktail party with friends or small family gathering around the fire (or, you know, the coffee table). And did I mention that they are delicious? Each is brimming with holiday flavor and cheer, even the one without booze. -Stacie 
I love the festive combination of flavors in the Cranberry Vanilla Cocktail (above) from The Fromagette. And get this: It's a "skinny" cocktail, as in lower calories and sugar-free. I have to admit that I'm a sucker for a good skinny cocktail, but this can easily be made with granulated sugar if skinny is not your scene.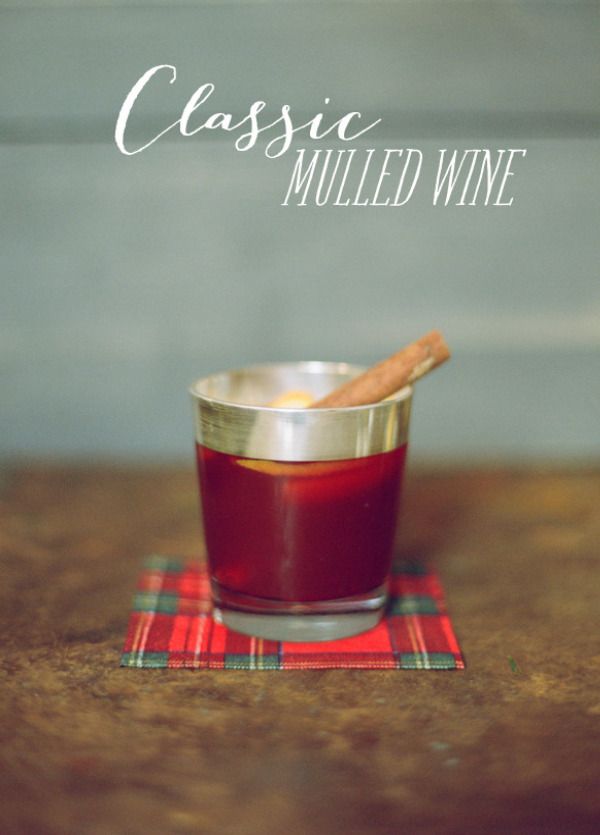 Nothing gets me in a holiday mood like warm, spiced red wine. I love this classic version of Mulled Wine from Style Me Pretty. The recipe was adapted from the Barefoot Contessa, so it's surely pitch-perfect.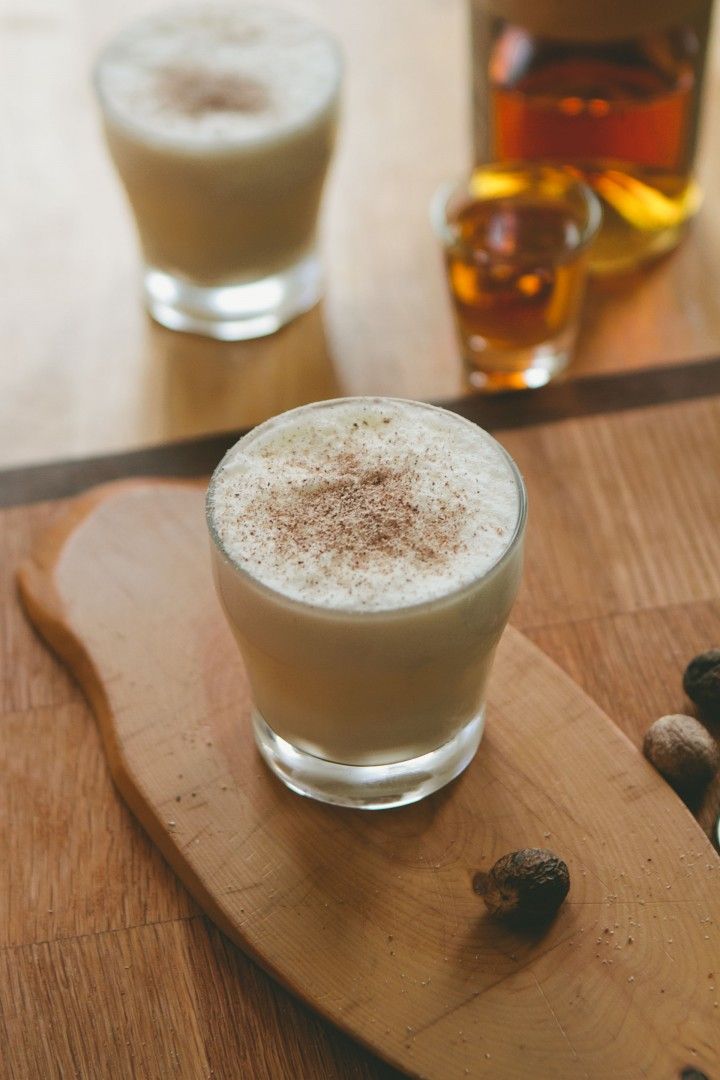 Growing up, my stepmother used to make eggnog from scratch (with freshly grated nutmeg on top and everything!). I remember it as the most delicious drink ever. This year, I'm taking over the tradition. Virgin eggnog for the kids and this Bourbon Eggnog from The Boys Club for mama — and, fine, I'll share — for anyone else who wants a sip, too.
At holiday gatherings, it's important to have a special non-alcoholic drink on hand for the kids and grownups who don't indulge in booze. It's also important not to drive yourself crazy making a different drink for every person. Set out wine bottles, pick one specialty cocktail, and put on this Slow Cooker Cider Wassail from A Spicy Perspective. The slow cooker will keep the drink warm for the duration of your party while folks can dip in as they wish.
I'm not normally into sweet-sounding cocktails, but the mix of vanilla and peppermint in this Candy Cane Martini from My Recipes has me feeling jolly. There's just something about this blend. Who's with me?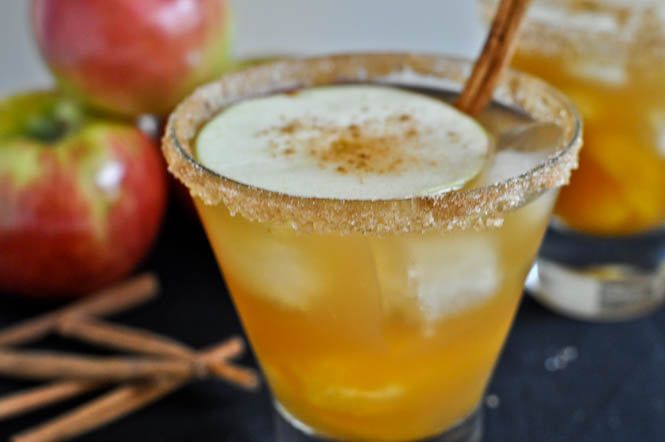 Margaritas are not for Cinco de Mayo alone! This Apple Cider Margarita from How Sweet It Is is perfect for a holiday gathering, especially for you warm climate folks. If you don't love tequila, stick with the cider theme and try one of these five festive apple cider cocktails instead.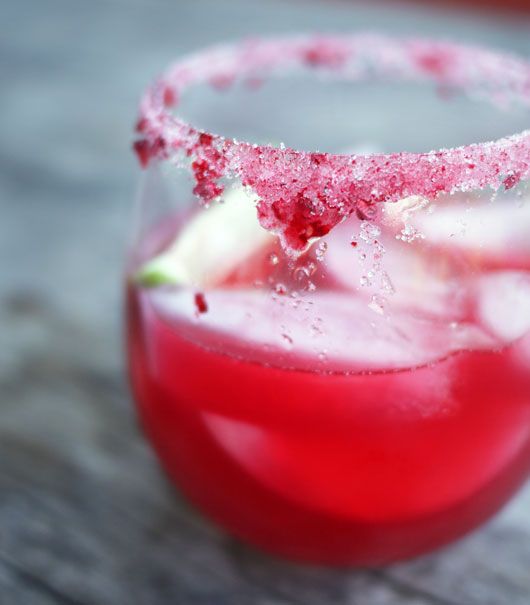 Or maybe you love tequila, but aren't feeling the cider. In that case, check out our favorite margarita recipes. The recipe for the Black Currant Margarita can easily be adapted to make a Cranberry Margarita.
If you don't see something here that you like, or you just want to drink fab cocktails all winter long, check out the new book by Maria del Mar Sacasa, Winter Cocktails. Filled with cocktail recipes like English Christmas Punch, a Nutella Melt (OMG), and a classic Brandy Alexander, this book will keep winter festive, long after the holiday season is over.
Winter Cocktails is available through our Amazon affiliate or check your local, independent bookstore.
For more libations, don't miss our posts on 5 Apple Cider Cocktail Recipes that can be made as mocktails too and 7 Delicious Eggnog Recipes (even for people who think they don't like eggnog).