OUR PUBLISHERS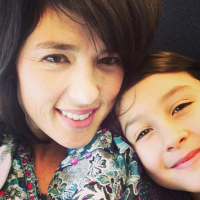 Kristen Chase, Publisher, Editor & CEO, is currently residing in Philly. By way of Atlanta. By way of Philly. By way of Mississippi. She runs a tight ship here — and she can curse like a sailor when her kids aren't around, just in keeping with that whole ship metaphor. She's an incredible trend spotter, digital community organizer, event planner, social media guru and writer, thanks in part to her background as a successful blogger, author, musician, college professor and mom of four.
She's our eyes and ears on the ground, with a sense of what parents want, what they're looking for, and what they're talking about, even when they think no one's listening. Because she cares deeply about all these things.
Kristen has been seen on The Today Show, CNN, CBS Atlanta, on national satellite media tours, and in myriad publications talking about shopping and parenting culture. She published columns on sites including BabyCenter, Mom.Me, and Lifetime Moms, and has starred in a popular web series on Cafe Mom. She's also known for the hilarious and helpful book, The Mominatrix Guide to Sex based on her popular column of the same name.
Kristen tries to stay as cool as possible (in all senses of the word) while parenting her three daughters and one son and playing the role of proud hockey mom for two of them. So far.
Follow her on twitter at @CoolMomPicks, @CoolMomTech, @CoolMomEats, @ThatKristen
On instagram: @CoolMomPicks @CoolMomEats
Liz Gumbinner, Publisher & Editor-in-Chief, is a born and bred New Yorker but without the accent. She has a background as a creative director in the Prada-mandatory world of advertising, writes some parenting columns here and there, has contributed to a number of non-fiction anthologies, and is frequently seen on programs like NBC's TODAY Show, CNN, The Martha Stewart Show, Meredith Vieira, and local New York media discussing parenting trends, gear, technology and culture. Once she talked about her underwear.
Liz was recently included in Forbes' list of 25 working moms to follow on Twitter along with idols of hers like Katie Couric and Senator Kirsten Gillibrand; and named to lists of top online influencers by The Daily Beast, Nielsen, The New York Post, and Parents Magazine. She was also awarded the prestigious AWNY Game-Changers Award from Advertising Women of New York.
Liz is an avid supporter of social justice, global maternal health efforts, and support for children and families through relationships with organizations like The UN Foundation's Shot@Life, the Teaching Tolerance program of the Southern Poverty Law Center, and The White Ribbon Alliance for Safer Motherhood, and she's a proud ONE moms ambassador for ONE.org.
She is equally at home in the boutiques of Fifth Avenue and the aisles of Target, but Liz can most often be spotted around her Brooklyn neighborhood grabbing a bubble tea with her daughters, Thalia and Sage, or schlepping them to theater rehearsals.
Follow her on twitter at @CoolMomPicks, @CoolMomTech, @CoolMomEats, @Mom101
On instagram: @CoolMomPicks @CoolMomEats @Mom101
OUR EDITORS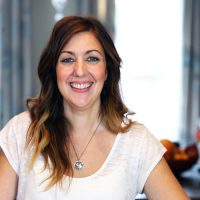 Managing Editor/Food Stacie Billis is one of our longtime favorite food bloggers–she's the author of One Hungry Mama, the popular blog focusing on whole foods, nutrition, and lots (and lots) of family-friendly recipes. Now, she's our very own, helping to guide the editorial voice and content of Cool Mom Eats. Stacie's common sense approach stems from her Masters in child development, as well as her experience developing organic family food brand, ChowBaby Foods. But we like her just as much for her sense of humor, her amazing energy, and her non-judgy approach which does not preclude the occasional dip into the Nutella jar. Her Greek parents have been mystified at the way she's applied her advanced degree but since she's provided them with two grandchildren they leave her alone. Check out her fantastically helpful food videos on her One Hungry Mama YouTube Channel, and follow on Twitter at @CoolMomEats and @onehungrymama, and on Instagram @CoolMomEats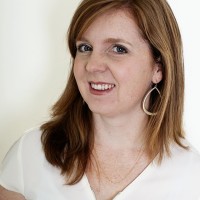 Associate Editor Kate Etue hails from Franklin TN, a hip little craft food and indie-music-loving suburb of Nashville. She's worked in the book industry for more than a decade, and she is the author of over a dozen books herself. (Not too shabby!) When Kate doesn't have her nose buried in a hardcover, she's checking out the newest tech trends for kids for Cool Mom Tech, whipping up recipes for Cool Mom Eats, crusading for moms in Africa, sitting on the sidelines at soccer or ballet, coaching scouts, advocating for adoption in honor of her youngest (and newest!) member of her family, and wrangling her gorgeous brood of four children. You can find her 'gramming on the @CooMomEats feed, where she makes every moment feel like snacktime.
Associate Editor, Albuquerque-based Lexi Petronis has made sure that the entire team can now spell Albuquerque. She writes and edits for national publications, with a roster including Glamour, Parents, CosmoGIRL!, SELF and Fitness, but Cool Mom Picks is her favorite. (NB: Our editors wrote that.)  She stays busy with a husband, two kids, four cats, and a never-ending supply of coffee. Only the good stuff though. Oh, and she's hilarious.
CONTRIBUTORS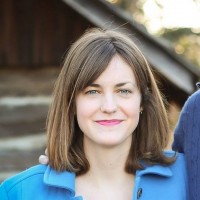 Caroline Siegrist is learning the new mom ropes thanks to her energetic baby son, though she already has plenty of experience as a cool aunt who has dedicated herself to encouraging her five nieces' growing obsession with Star Wars. Caroline has applied her theology degree to her work as a hospital chaplain, and has written about religion, culture, children's literature and yes, Star Wars. After living up and down the east coast and in Vancouver BC, Caroline settled in Nashville with her tech-nerd husband, and devotes her downtime to yoga, experimenting with international cuisine, following female-led indie rock bands, and encouraging the next generation of smart girls, Amy Poehler-style. Caroline unapologetically quotes Oprah, says "y'all," and accepts favorable comparisons to Taylor Swift.
Georgette Gilmore is a writer, social media junkie, food lover, avid reader, and binge-TV watcher. She was owner and Editor-in-Chief of Barista Kids, a parenting site in her town, for five years. Georgette currently writes about family travel on her blog Playground. She also writes for various websites about local happenings, food, & parenting, and works as a social media manager for local town events. Georgette lives in Montclair, NJ with her husband and two adorable Gilmore Girls. She will swear up and down that she's not cool, but we all know better. You can find her on Twitter (@gmgilmore) and Instagram (@georgettegilmore), but not Snapchat…because she just doesn't get it. And actually we kind of admire that.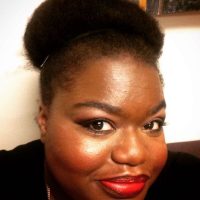 Ibidunni Ojikutu is a writer and professional singer based in Washington state, with appearances ranging from the Seattle Opera to the Cathouse Blues Band. When she's not singing — and sometimes while she is — she's a book-reading Kindleholic, a moisturizing and exfoliating evangelist, and an unapologetic lover of makeup, travel, great dresses, and cats. When she writes about beauty products here, you will want to buy all of them. You've been warned.

Jane Sweeney is a California girl turned New Yorker. She has a professional culinary degree, cooked in New York City restaurants, and produces for Martha Stewart. Yes, that Martha Stewart. So you know she's way buttoned up. Yet, she still believes her hardest gig is cooking for her two ferocious-eating daughters. You can find more of her delicious eats on Instagram @janeynyc.food, and they really, really are delicious!

Marsha Takeda-Morrison lives in Los Angeles with her husband and two daughters. She began writing twelve years ago on her popular personal blog, Sweatpant Mom, and went on to write for Babble, Yahoo!, Genlux Magazine and Mom.me. she frequently covers pop culture and has interviewed the likes of Paris Hilton, Jessica Alba, Kim Kardashian and Mila Kunis. In her former – and some say less stressful – life she was an art director, and the owner of her own entertainment marketing company with clients such as E! Entertainment, Sony Pictures, NBC and Capitol Records. While she still spends a lot of time in Hollywood she has never had plastic surgery, given birth to a famous actor's love child or starred in a reality show. Yet. You can find her on Instagram @SweatpantsMom, chronicling life and parenting in LA, along with food photos that make us hungry 24/7.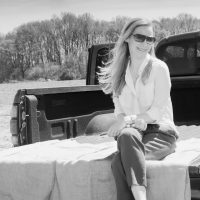 Cool Mom Eats contributor Anne Wolfe Postic lives and writes in South Carolina, travels with relish (and often a jar of Duke's mayonnaise), and cooks her feelings so everyone can eat them — then writes about it. She has an M.S.W. she mostly uses to torment her three sons when they're in trouble by having long, boring conversations about why they made a misguided choice instead of grounding them. Family dinner is her passion, and she likes it in all forms — on a budget, on the sofa or around the table, in takeout containers or on plates, and on whatever schedule works. Anne chronicles her cooking successes (and failures) on Instagram and loves the challenge of making a meal out of whatever's in the fridge so she doesn't have to leave the house.
We think Delilah S. Dawson is the reason geek rhymes with chic. An Atlanta native (but new Florida transplant), she loves adventure and is equally happy on horseback in skinny jeans and boots, tweeting everything Star Wars, or exploring a new city in red heels. Once upon a time, she ran galleries, taught art, and painted murals. Now she writes paranormal romance and young adult fiction for Simon & Schuster as well as some very cool girl-power comics and graphic novels. She's even the author of the cult favorite Star Wars Captain Phasma book, part of the Journey to Star Wars: Last Jedi series and is authoring upcoming X-Files: Case Files comic series. Her kids want to grow up to be a vampire and the Hulk, respectively. She couldn't be prouder. Expect to see them all at a lot of Comic-Cons.
OTHER IMPORTANT PEOPLE

Director of Ad Sales and Brand Partnerships Lisa Barnes is the first to admit she loves her job more than any person should. She's seen advertising come a long way since her first job in radio pre-motherhood, and all things being equal, digital is more fun. After a long stint in SoCal, Lisa lives in Colorado with her husband and three children–all of whom are nearly taller than she is. Aside from working with our fabulous sponsors (and they are!), Lisa stays in shape so she can keep up with her kids, never says no to a volunteer request, and loves cooking and entertaining — and sharing it all on Instagram — especially when someone else cleans up. She's also hilarious.
Kari Dahlen saves our lives on a regular basis with all sorts of magical HTML coding know-how. She's a dancer turned neuroscientist turned Northern California mother of two boys. She's also a shoe-in for a role if Dance Moms decides to create a spin-off for competitive gymnastics, since she essentially lives at her son's gym. (He's amazing!) Kari has no Scottish in her blood, but lives for everything tartan
Colleen King is the Cool Mom network social media manager but does so much more. If you laugh at a hilarious video on our Facebook page, you can pretty much thank Colleen for that.
Patty Rodny is an anchor of our operations and ad team and works so much behind-the-scenes magic, we are convinced that there is, in fact, magic involved.
Erin Gougler Fale is the community manager of our Recipe Rescue Facebook community, a private group for sharing tips, asking advice, and confessing…well, a lot. (You should join! It's fun there!) She's also a graphic designer and Culinary Institute of America grad, and the owner and creative genius behind Sugarhouse Cake gourmet bakery in the heart of Oregon's wine country.
Jon Armstrong is our digital strategist and developer, and he is an honorary cool mom in every way. Even if he's actually a cool dad. He doesn't get frustrated when he has to explain things like server load state or php function call to us six times. A talented photographer, he also works frequently as our events photographer and videographer. We love him.

Cassie Ballard is our graphic designer, so when you see gift guides that looks pretty, that's Cassie. With a BFA in Communication Design and an ad agency art director/designer background, she founded Veda House in 2010 and her client roster includes impressive brands from consumer goods to media properties, all of which value simplicity, honesty, approachability, and a do-good mentality — which is why we're honored to be counted among them. One day, she dreams of working with an apothecary to launch a collection of natural living products, and we will be first in line to buy them. And invite ourselves along on the global photography assignment.