Everything's coming up roses… and daisies and poppies and all the other flowers of springtime. And, lucky for our girls, we're seeing these fashionable florals all over the most stylish rain coats of the season. Enjoy a burst of color on even the dreariest of days.
Related: Modern floral Easter dresses for girls: 8 picks our girls love as much as we do
From soft, lightweight jackets our girls can put on whenever a drizzle looks imminent, to hardcore performance coats that will keep them dry in a downpour, we found eight stylish options in all sizes to cover our toddlers and our tweens.
Rain, rain go away? Maybe not, with these floral raincoats for spring.
CMP is an rstyle affiliate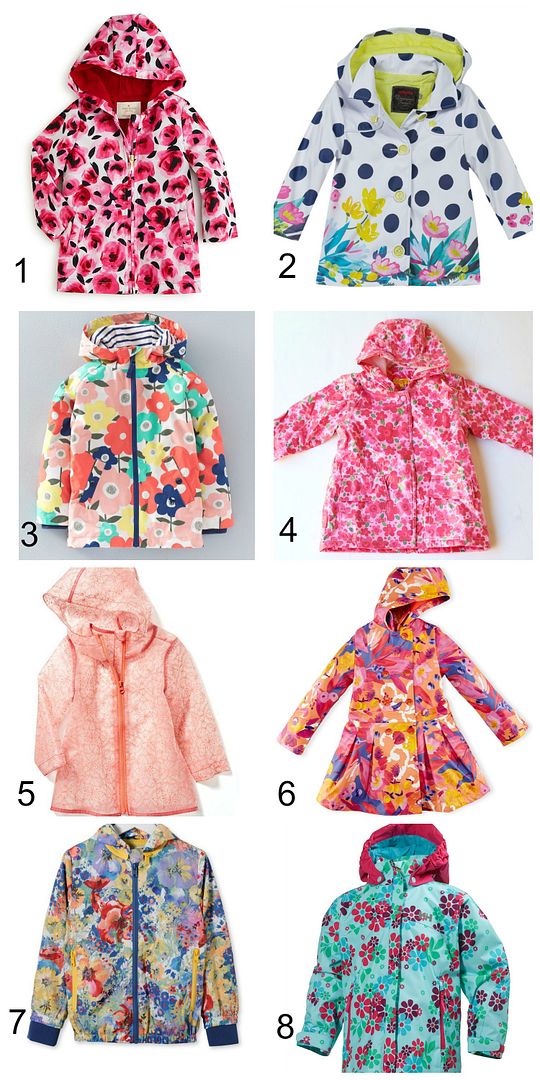 1. Hooded rose infant rain coat by Kate Spade at Zappos, $58
2. Polka dot and flowers rain coat by Catimini, $138
3. Jersey-lined floral rain jacket by Boden, $60
4. Pink floral rain coat by Pluie Pluie at Babychelle, $42
5. Floral-print rain coat for baby by Old Navy, $25
6. Hooded abstract floral rain coat by Catimini at Neiman Marcus, $130
7. Waterproof floral jacket by Stella McCartney, $170 (also at top)
8. Floral print rain coat by Helly Hansen at Nordstrom, $100