With the cooler weather around the corner, we've got one terrific way to get ready for lots of indoor play: The fun new craft kits and art supplies from our most excellent sponsor, Handmade Charlotte Kids, now available at Michael's stores nationwide, and online.
We absolutely adore this collaboration between Creativity for Kids and Rachel Faucett, she of the uber popular DIY design blog Handmade Charlotte. Especially since we've featured her work on Cool Mom Picks for so many years — like, even going back to before she had a blog and was selling cool handmade items at craft fairs! So now we're so thrilled for this terrific collection of fun, colorful, creativity-inspiring craft kits and art supplies she's launched exclusively for Michaels.
(As in, more people will find them than just craft fair shoppers. Yay Rachel!)
There are enough affordable options to keep your kids busy through the fall and winter, plus we think they make for thoughtful, affordable gifts for all the kids' birthday parties on your calendar.
So here, we picked 7 of our favorite Handmade Charlotte Kids craft kits, whether for your own craft cabinet or a special addition to someone else's.
And hurry! Because when you shop now through October 2, you'll score a special Buy One Get One 50% off deal. Whoo! What a fabulous way to keep your kids crafting without breaking your budget.
–Don't miss the awesome giveaway below–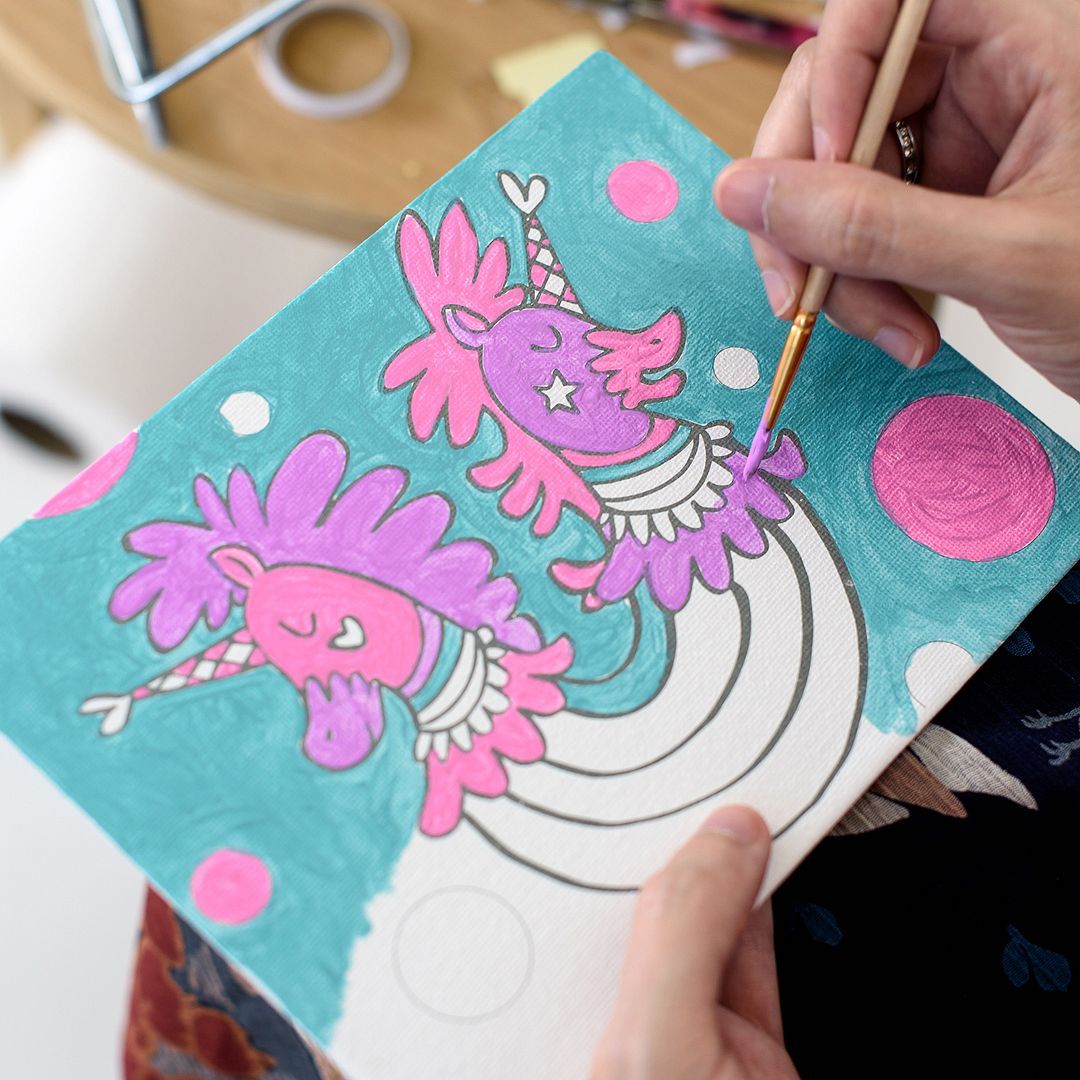 Paint-by-Number Unicorn Twins Craft Kit
Not surprisingly, Rachel has made paint-by-numbers extremely cool. Because, unicorns! How can you resist? We admit, we are powerless when it comes to unicorns, and so are our kids.
We love the idea of a DIY craft kit that's also a game. It's a like a keep the kids busy two-fer. Plus, we're feeling a little nostalgic for old fashioned arcade games that didn't require a WiFi connection.
We've got a few girls who would love to make one of these adorable pom-pom necklaces. Plus, it brings a little bit of summer indoors when the weather is cold and blah outside. And hey, no calories.
Here's another craft-turned-game that we have a feeling will keep kids busy for hours. All you need is a little space for them to play. And someone willing to set up the pins every time they're knocked down.
We love the way she's put together this origami kit because it's great for kids of all ages — older kids can fold and create their own creatures, while younger ones can decorate with stickers or markers. Plus, it makes an amazing little gift for under 5 bucks. We'd stock up for holidays now, since they're BOGO 50% off.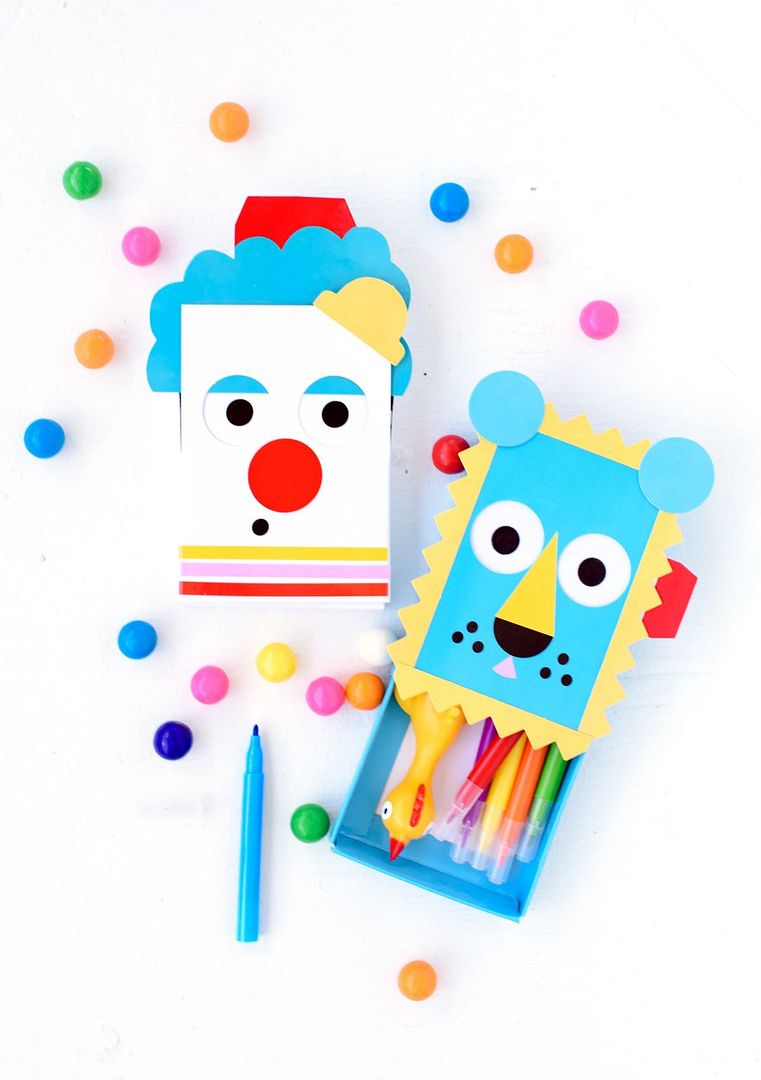 Big Top Mini Match Boxes Craft Kit
It's always nice to find craft kits that our younger kids can really do on their own, and these mini match boxes fit the bill. They just involve stickers, which even the smallest of hands can arrange, even if they don't end up looking exactly like a lion or a clown. But hey, that's where the creativity comes in, right?
The one cactus we don't mind our kids playing with is the one you make with this sweet felt craft kit. Plus, it's got much more personality than a pet rock. (Sorry, rocks.)
Giveaway Alert:
We've got a huge Handmade Charlotte Kids prize pack up for grabs that's a $100 value! Just leave a comment below and let us know at least one kit or art supply set from the Handmade Charlotte Kids collection that you really want that isn't featured in our post here. (Hint: Click the link to see them all.) Simple!
Contest ends Monday, October 3, midnight PT. U.S. residents only, must be 18 or over to enter, void where prohibited.
And don't miss the BOGO 50% deal at Michael's, when you shop now through October 2, 2016. Hurry! 
Thanks to Handmade Charlotte Kids for making such cool craft kits and art supplies for kids that are affordable too. And congratulations to Rachel on an amazing collaboration!