Easy weeknight dinners, check. Simple school lunch ideas, check. Quick healthy breakfasts? Finally…check!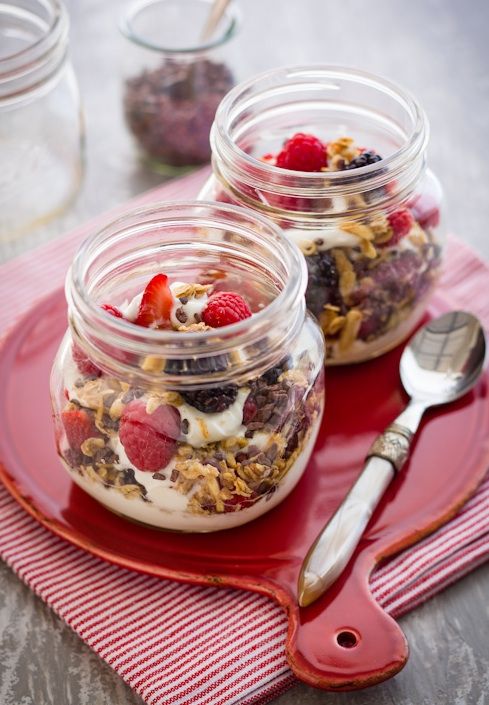 Breakfast recipes–the kind that you can actually make on busy weekday mornings–are the final frontier of family cooking. But rest easy, cool moms. This pioneer woman (lower case "p" and "w") has braved the wilds of the internet to bring you a round up of quick breakfast recipes beyond cereal, that will start your family off on the right foot (without setting you off on a late one).
Turn plain yogurt and fruit into parfaits just by layering them in a tall glass. If that doesn't look fancy enough for your little ones, try this Yogurt Parfait with Berries, Granola and Cocoa Nibs (above) from A Food Centric Life. If cocoa nibs don't get the job done, I don't know what will. (And, yes, Sally fills us in on where to get cocoa nibs.)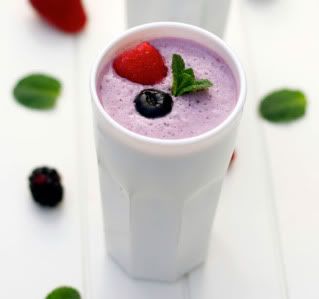 Smoothies are the ultimate quick and healthy breakfast. I love how this Mixed Berry, Oat and Almond Smoothie from Apron and Sneakers blends healthy breakfast grains and nuts with fruit. If you're more of a smoothie purist, check out our 7 must-try smoothie recipes.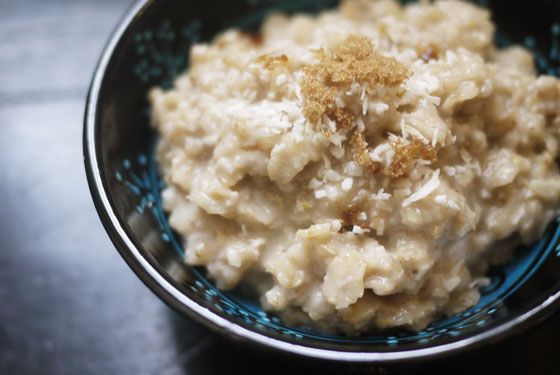 You know why I love oatmeal? Beacuse the classic hot cereal is so easy to dress up. My latest favorite is Coconut Chai Oatmeal, which you can find on my site One Hungry Mama along with other make-ahead breakfast spice blends that will keep your oatmeal interesting–and healthier than the stuff from a packet.
You can also make oatmeal ahead of time which is a great timesaver. If you're up for it, give my Lemon Maple Overnight Oatmeal a try. Delicious.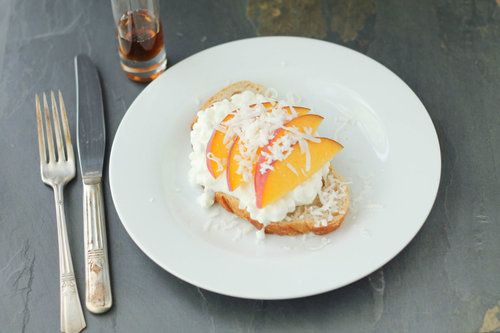 Made with toast, fruit and cottage cheese, this Sourdough Topped with Peaches from A Love A Fare has the makings of a perfectly balanced breakfast. It's also endlessly adaptable: you can use any kind of bread, whatever fruit you have on hand, and substitute nuts and/or seeds for coconut.
Maybe it's because I'm a New Yorker, but nothing beats this Simple Salmon on Toast recipe from Fork Knife Swoon. It's the perfect, easy breakfast. And so pretty, too!
We eat mashed avocado on toast (with a drizzle of olive oil and sprinkle of salt) at least one morning a week at my house. I love the simple version, but can't wait to change things up a little with this inspiration from Annie's Hungry: Avocado Toast 3 Ways.
Finally, this super cute "Happy Eggs" breakfast from Weelicious is a lovely example of how something quick and easy for kids can also be happy and healthy, no fancy recipe required.