I know: the last thing you (still) want to think about right now is food. But  whether or not you cooked on Thursday, you probably have a pile of Thanksgiving leftovers in your fridge and another plate of sliced turkey, mashed potatoes and cranberry sauce just won't cut it.
Check out my seven favorite Thanksgiving leftovers recipes. These ingenious ideas are the antidote to Thanksgiving meal fatigue while still making it possible to enjoy every last bite of Thanksgiving day.
(Above) Grilled cheese with a slice of turkey may seem obvious, but this Thanksgiving Leftover Grilled Cheese (above) from Serious Eats is way more than that. This take on the classic sandwich stuffs as many leftovers between the bread as possible, from stuffing to cranberry sauce with gravy on the side. Epic.
This Thanksgiving Leftovers Quesadillas with Cranberry Sauce and Brie from Martha Stewart is the same idea as the grilled cheese, but with a slightly different—dare I say, more refined—twist. Either way, both are easy and totally delicious.
While on Serious Eats, I also spied these Thanksgiving Stuffing Waffles. Let's take a moment with that, shall we? Stuffing. Waffles. This is post-Thanksgiving brunch gold, people.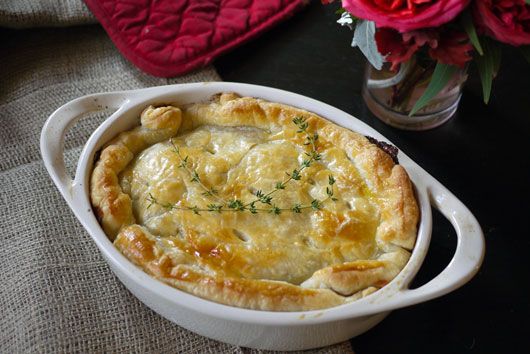 If you still have a lot of turkey in the fridge, check out this Easy Leftover Turkey Pot Pie from my own site, One Hungry Mama. I created this recipe out of a desire for a cozy, slow cooked, one pot meal, but also keeping in mind that the last thing anyone wants to do is cook more. This pot pie hits all the marks.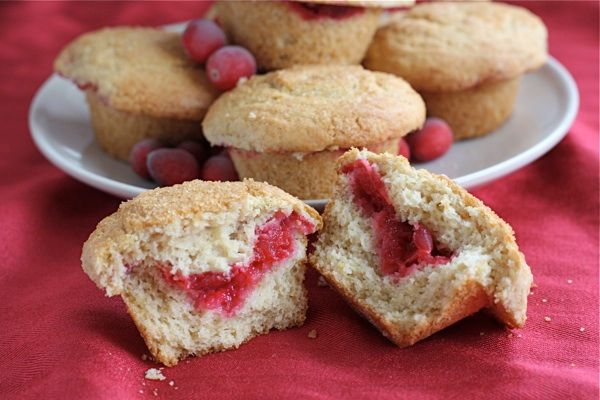 Personally, I can eat leftover cranberry sauce plain, with a spoon. If you want something just a teeny bit more, uh, formal, try these delicious Leftover Cranberry Sauce Muffins from Two Peas & Their Pod. You'll probably gobble these all up by the end of the weekend but, if not, they will freeze beautifully, so that you're not left with more leftovers.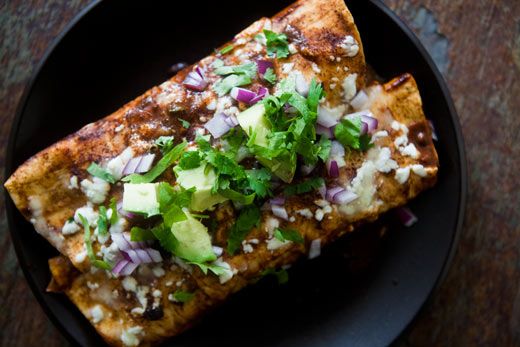 I love enchiladas for nearly any leftovers, but they are best with Thanksgiving leftovers as proven by these outrageously delicious Turkey Black Bean Enchiladas from Simply Recipes. Elise makes her own enchilada sauce which, if you ask me, is well worth it, but you can always use store bought to keep things easy. Which you probably need right about now.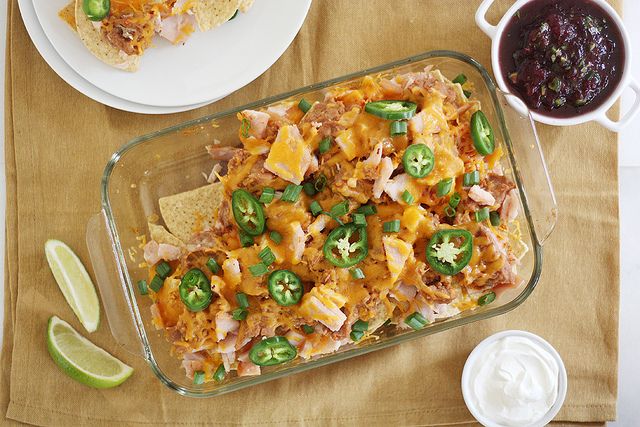 And then…there are nachos. Leftovers piled onto chips, covered with melted cheese and served with salsa or, in the case of these Thanksgiving Leftovers Nachos from Girl Versus Dough, a cranberry jalapeño salsa. I'm ready.