True story: when my daughter was born in 2006, I struggled to find a stroller blanket that wasn't either pink butterflies or blue trains. I basically taught myself to sew just so I could make a black blanket with flame-printed fleece. So I'm jealous of anyone with a hip baby today who can take advantage of these gorgeous, hip, and super soft handmade toddler blankets from Designed by Artists.
If you're on Pinterest, you probably have a board donated to pretty typography and clever quotes (we sure do), and now you can have that modern design sensibility on your baby blankets too. Whether you opt for sweet French phrases like J'Adore and Je T'aime or you want to go for our favorite,  the uber-applicable Trouble, your child will be wrapped in a lightweight cotton and minky confection that's perfectly sized for snuggling.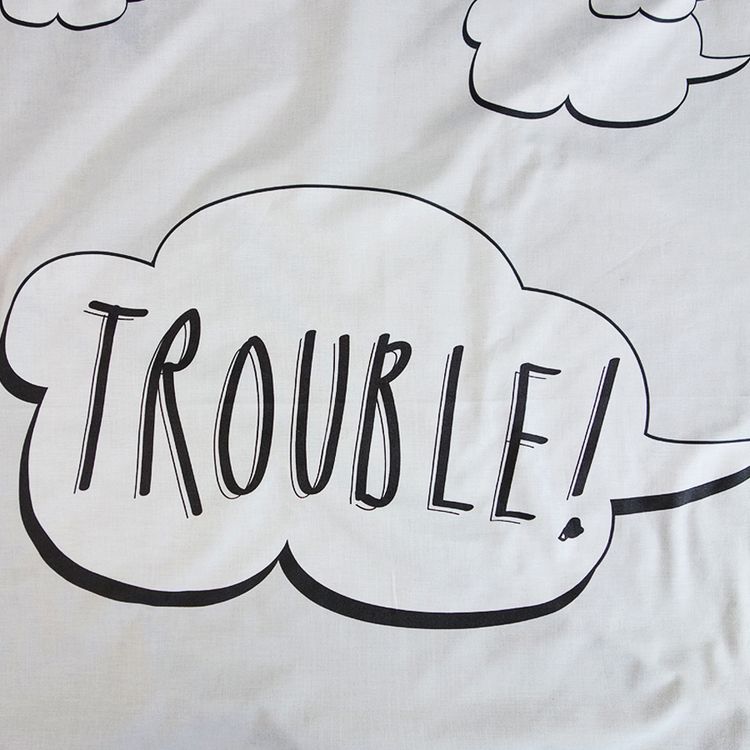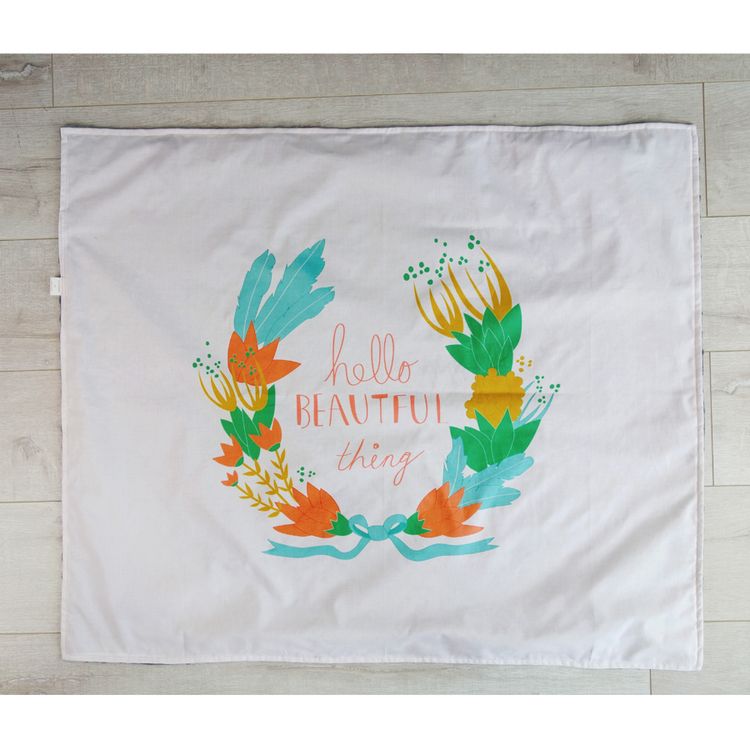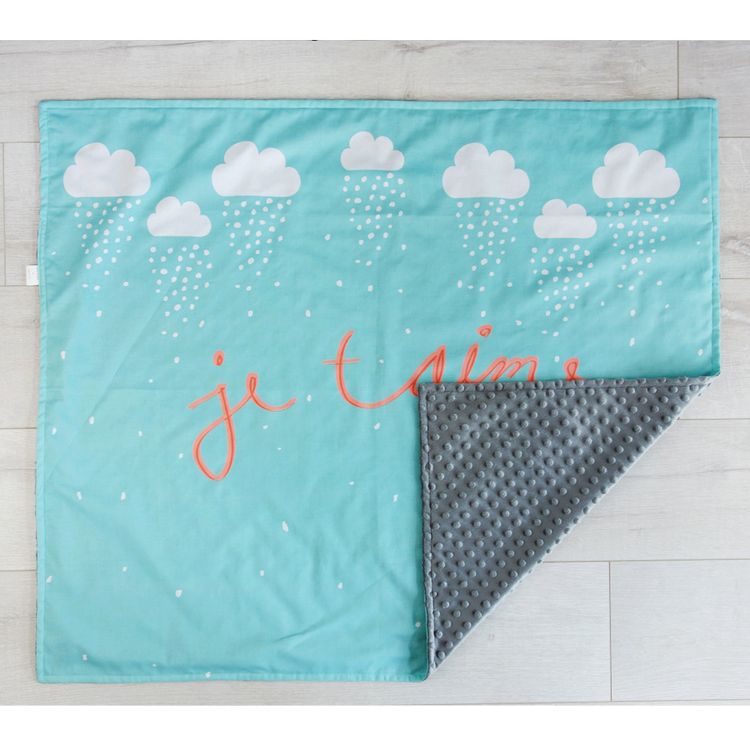 Yeah, the prices are not your average big box store blanket prices. But every one handmade in Houston, by artists, as the site name might have tipped you off. And we don't see a single train with a creepy face.
Find handmade toddler blankets at Designed by Artists. Several are sold out, but hopefully they'll be back in stock soon. The current stock is slightly discounted and ships free.