We know you love coffee, so we thought long and hard about what to give you for National Coffee Day today. We've already shared our favorite iced coffee recipes and coffee recipes from around the world. We've made it easy to make your own cold brew and hot buttered coffee. So what else can we serve up for your sipping enjoyment? How about five of the most delicious copycat coffee drink recipes so that you can enjoy your favorite coffeehouse drinks at home on the cheap.
That's right, java lovers: Five new recipes and for each one, five bucks you get to keep in your pocket. Happy National Coffee Day. Buzz buzz.
Copycat Iced Cinnamon Latte Recipe
I'm mostly a coffee purist, but every once and a while I crave a cinnamon latte and this Cinnamon Dolce Iced Coffee from Kitchen Treaty (also pictured at top) hits the spot. The key is a flavored syrup that comes together quickly and easily. Add to your favorite coffee, hot or cold, and you'll be rocking.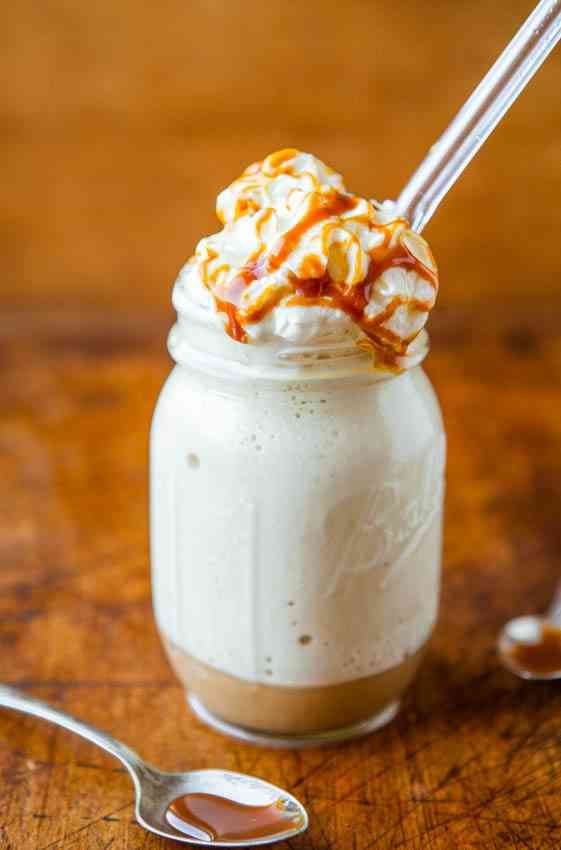 Copycat Skinny Caramel Frappuccino Recipe
Money isn't the only way that you pay for your favorite coffeehouse drinks; in some cases, you pay in mega calories, too. I found this amazing looking Skinny Caramel Frappuccino at Averie Cooks. Part of what I love about this recipe is that it's easily adapted to make the full-on version if you're all about indulgence. Either way, it's a delicious way to celebrate any day at all.
–  Related:  6 recipes for amazing iced coffee drinks –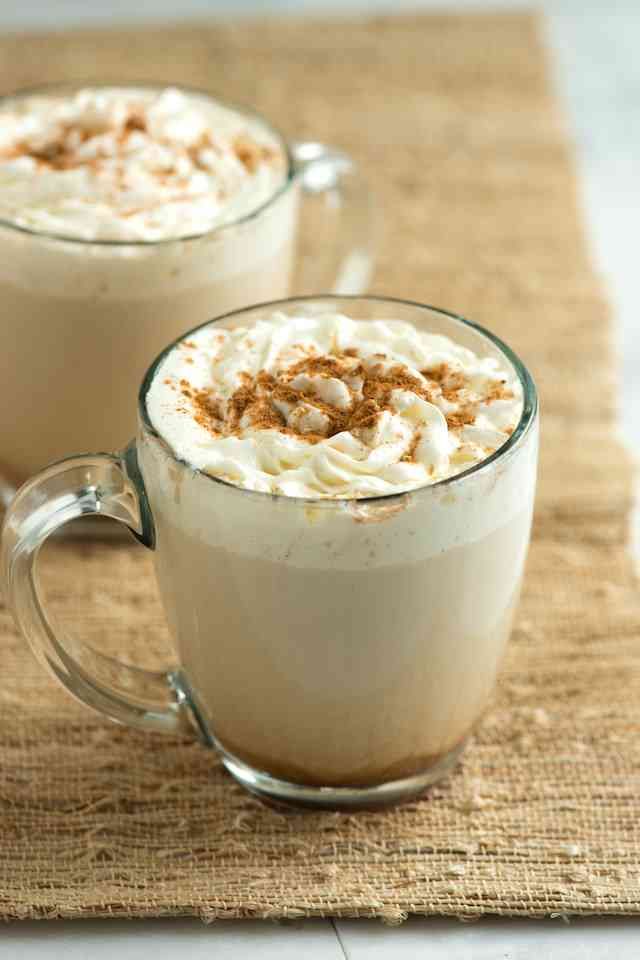 Copycat Pumpkin Spice Latte Recipe
With fall comes all things pumpkin–and pumpkin spice, as you'll know if you've followed the hilarity on social media about this oddly captivating secret syrup. For you, I tracked down this Pumpkin Spice Latte recipe at Inspired Taste. I love that unlike the original, this recipe calls for a little bit of actual pumpkin puree. It gives this coffee drink a real pumpkin flavor and teeny tiny nutrition boost–hey, I'll take it! Use all-natural canned pumpkin and freeze what's leftover for more pumpkin recipes, which will surely come your way this season. Or just keep making more lattes.
Copycat Gingerbread Latte Recipe
Gingerbread is one of those flavors that starts in the fall and goes all through the winter–because it's that delicious. Instead of buying one (after another) at your local coffee spot, make your own using this Gingerbread Latte recipe from Sweet Happy Life. Like so many of these recipes, it's all about using a good flavored simple syrup. This one happens to be spiked with ginger, cinnamon, and vanilla. Yum!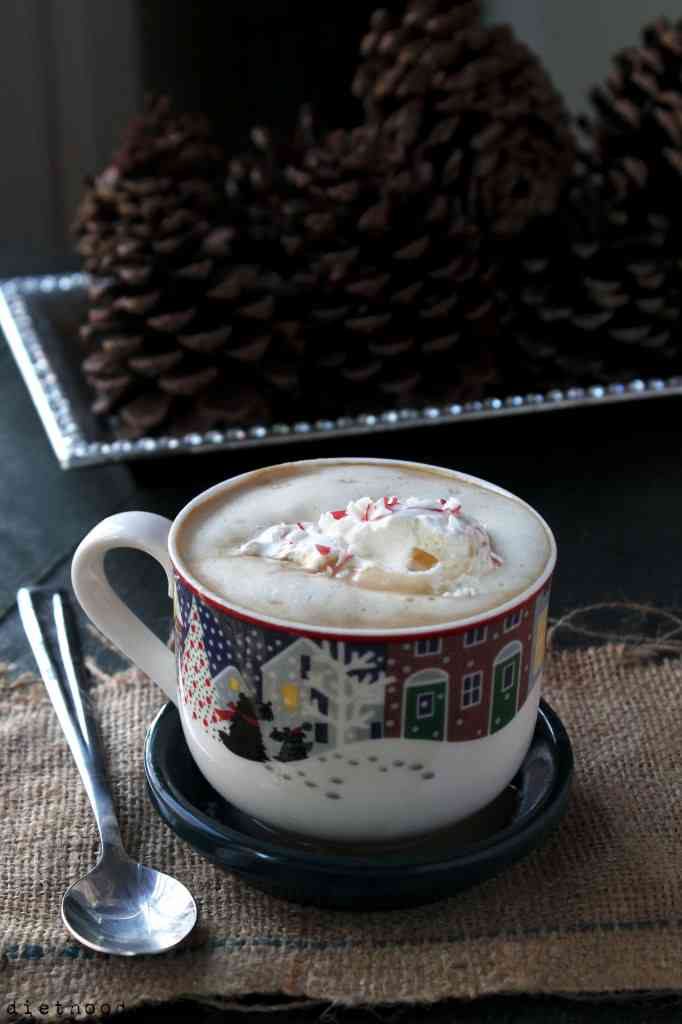 Copycat Peppermint White Chocolate Mocha Recipe
Maybe I'm jumping the gun with this festive holiday coffee drink, but one of the best things about copycat recipes is that you can indulge in your favorite treats whenever you want, and I want this now. It's a little while before drinks like this Peppermint White Chocolate Mocha Latte from Diethood will pop up in your local cafe so, in the meantime, you make your own.
Be sure to peruse our coffee archives for more recipes to celebrate National Coffee Day including 6 awesome coffee recipes from around the world, 6 amazing iced coffee drinks, how  to make great cold brew coffee, and how to brew perfect coffee in a Chemex.