If you've been following our 2016 Father's Day Gift Guide (go! Hurry!) we've been putting together all the coolest Father's Day gifts for all types of dads. But for a dad who's already got all the gear, gifts, and grill equipment he needs, we've always been fans of making a charitable donation in his name to a worthy cause. Especially one that supports other fathers and families.
After doing some research, I landed on five organizations with big, heartwarming missions. From celebrating and de-stigmatizing at-home fatherhood to providing housing for wounded soldiers' families, here are some amazing causes to add to the ones he may already be committed to.
What a way to honor the guy with the biggest heart you know.
Related: 24 wonderful DIY Father's Day gifts, crafts + printables to fill him with love
 1. Fisher House Foundation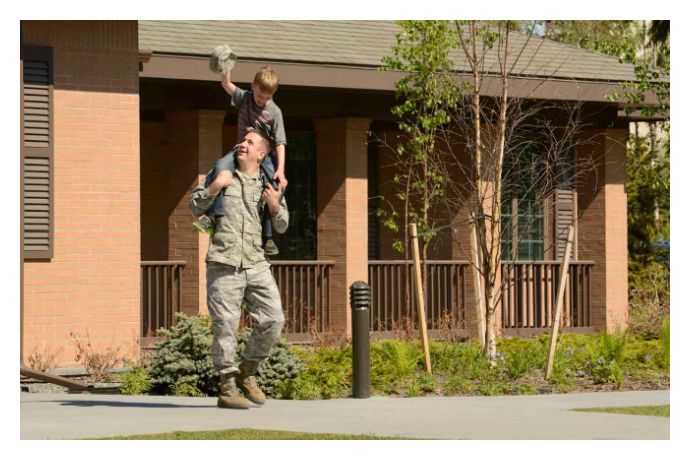 I am so happy to share the good work of Fisher House Foundation, which provides temporary housing to families of wounded service members; you can check out their heart-melting video to get an idea of the impact this has on families across America. The homes are located next to major military and VA hospitals, so that the families live comfortably nearby. And the best part is, it's totally free to them.
If you've got a dad or grandfather who's served in the military, a donation of any kind (you can even donate your frequent flyer miles and hotel points) may be the perfect way to honor him — all while supporting the families of our armed services members who might not otherwise have the chance to be together for this important holiday.
2. National At-Home Dad Network

How far the world has come from the days of "Mr. Mom." Now there's the At-Home Dad Network, an organization entirely dedicated to recognizing and supporting at-home fatherhood. They even remind us how totally cool stay-at-home dads happen to be, which is half the battle in educating the public and destigmatizing what really shouldn't be a stigma at all in 2016. Plus they provide current at-home fathers with resources and support, like by connecting them with other dads who are primary caregivers so they can form the parenting communities that have traditionally been easier for moms to come by.
In addition to accepting donations, they offer Dads Don't Babysit shirts, which I totally love. What a perfect gift for any dad,  whether he takes care of the kids from 8 a.m.–6 p.m. or any time at all.
3. Good Plus Foundation: Engaging Fathers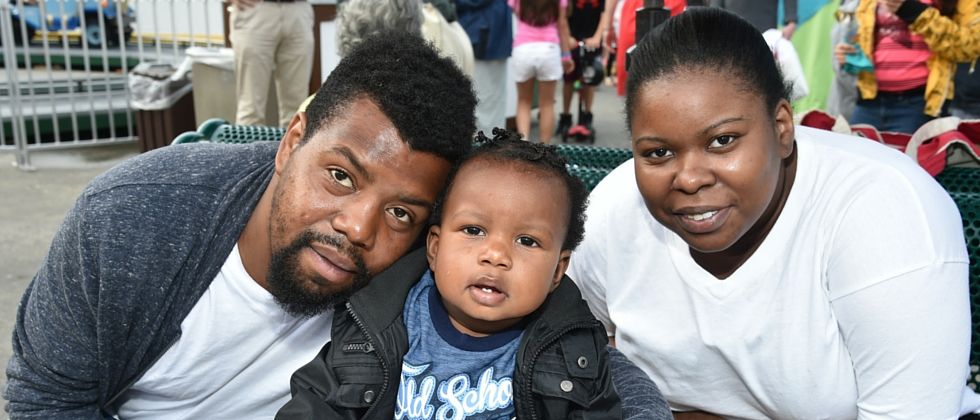 You may have known them as Baby Buggy, Jessica Seinfeld's terrific organization that's been supporting local NY and LA families with essential baby gear and diapers for 15 years. (In fact we love them so much that our editor-in-chief Liz is among their "friends" advisory committee.) Well now they've changed their name to the Good+ Foundation and their mission has evolved too, as they rededicate themselves to partnering with a national network of leading programs to break the cycle of family poverty thanks to donated goods and services of all kinds.
But what's especially cool this time is the opportunity to support their new Engaging Fathers initiative which gives dads access to counseling, employment assistance, and other support services all with the aim of promoting strong fatherhood. We're all so happy to support them in any way, and we imagine there's a dad in your life who would be touched by a donation to them in his honor.
Related: 11 great ideas for last-minute Father's Day gifts
4. International Rescue Committee
If you've got a dad focused on global good you can donate in his name to the outstanding, and highly efficient International Rescue Committee. Right now they are focusing a lot of their efforts toward the emergency refugee crisis in Europe and the Middle East which we know is of great concern to lots of the dads in our lives.  Or you can be more specific with your donation; for $53, you can buy eight emergency cookstoves for refugee families in Afghanistan, who are struggling to find safe drinking water and hot food. Either way, we love how much good they're doing to help families in need and sustain the health of children.
5. St. Jude's Children's Research Hospital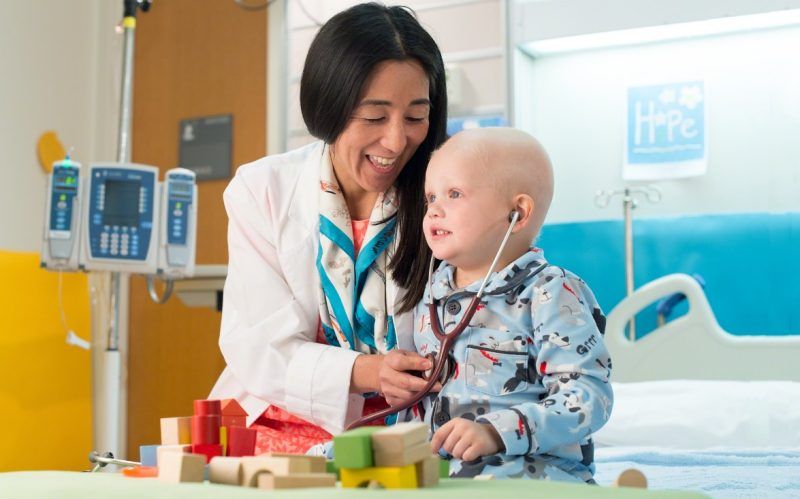 Our editor Kate recently toured St. Jude's Children's Hospital (also pictured at very top) earlier this spring, and her stories have only reinforces all the good things we've always known about this truly miraculous organization. They provide free treatments for all the kids there — yes, free — housing for their families, art therapy, education, even a prom for the teenagers, all while continuing their groundbreaking research toward finding a cure for cancer. On top of it all, they've created the most creative, cheerful atmosphere a family could ask for when undergoing the challenges that a sick child brings. Make a donation in your dad's name — or you can send an encouraging card to a St. Jude's dad right now.
Or hey, do both. We think that's the perfect way to celebrate Father's Day.