Trending right now. As in this second.
You are listening to our podcast, right?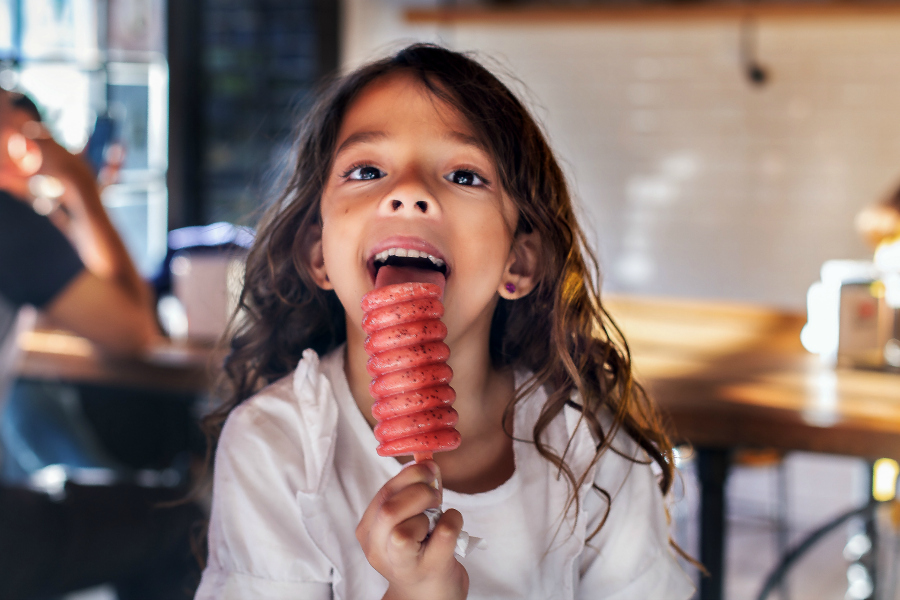 As parents ourselves, we know how hard it can be to keep up with what we should be feeding our kids. That's why were so pleased to chat with our guest, nutritionist Nicole Turner Ravana, who has spent her career helping people understand nutrition and food better.  On...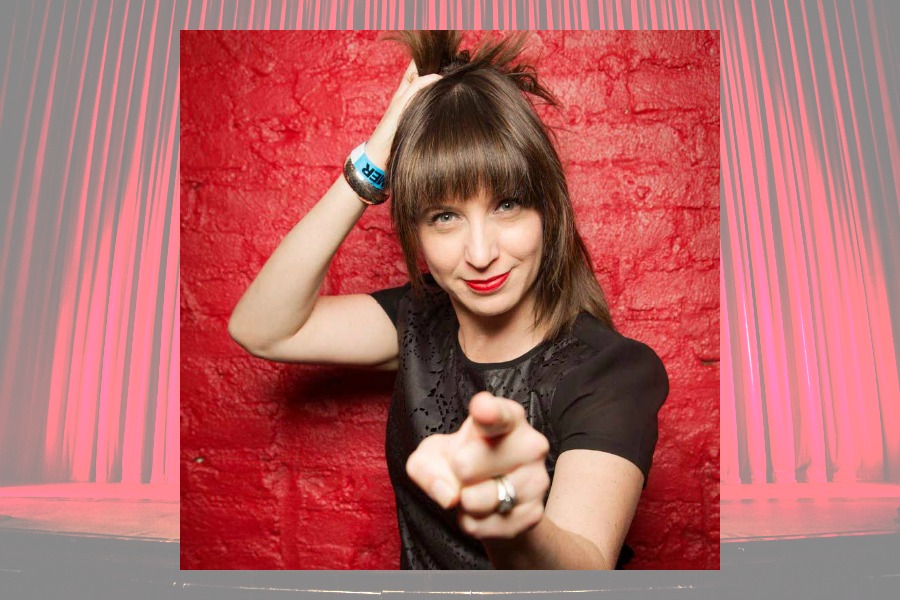 We've always said that if we weren't laughing about motherhood, we'd be crying. Hey, parenting is hard. And from what we learned from our chat with comedian and NPR Ask Me Another host Ophira Eisenberg, we're not alone. Have you ever wondered what it's like being on...
We all would love a tidy home that's Marie Kondo approved, but let's be honest, kids definitely complicate that endeavor. With all the stuff they accumulate, and then, keeping them safe on top of it all, well, it's overwhelming to say the least. That's where our...
So much coolness. Where to start…
We are so excited about the fourth selection in in our Cool Mom Picks Book Club because it's a topic every parent can use help with, no matter how old our kids. We're talking about how to be a happier parent! And the book that's going to guide us is, coincidentally,...
If you've been hearing about Sudan, or seeing friends turning social media avatars blue, but aren't sure what it's all about, allow us to help. No guilt, no shame, if this is new to you. There's so much going on in the world right now that it can be hard to keep up;...
This is sponsored message for Amazon Prime Book Box Parents are always looking for ways to encourage their young readers, but keeping up with which children's books are the best for their kids can be a bit of a challenge. But now with Amazon Prime Book Box, you can...
Does it feel hard to laugh sometimes with all that's going on in the world? You'll love this episode of the Spawned Parenting Podcast. This week we're talking to Jill Twiss, Emmy-winning Last Week Tonight with John Oliver staff writer, and best-selling children's...
This is a sponsored message from Johnson's® Johnson's has been a trusted brand since 1893, but there are still a lot of things that a lot of parents may not know about the company and their products. It's good information to have, when you're deciding what kinds of...
If you want to learn more about Juneteenth, or just want to be sure its history and relevance has a place on your bookshelves, we have children's books about Juneteenth to help. After all, I know a lot of us (embarrassingly) don't hear much about Juneteenth. It wasn't...
We all would love a tidy home that's Marie Kondo approved, but let's be honest, kids definitely complicate that endeavor. With all the stuff they accumulate, and then, keeping them safe on top of it all, well, it's overwhelming to say the least. That's where our...
The trend of crazy inflatable lawn sprinklers and cool pool floats shows little sign of slowing down. But if rainbow and unicorn sprinklers aren't quite up your kid's alley, I wouldn't be surprised if a predatory, inter-dimension humanoid lawn sprinkler spraying water...
I don't know about you, but DIY slime projects show no sign of slowing down in our home -- let alone taking over less of our kitchen counter space. We love the star-spangled July Fourth slime craft that Lexi shared here, but now with a little more summer craft time...
For the amount of time we all spend in our laundry room, you'd think that we would take a little more time keeping them organized, especially since the whole goal of the room is to help us get things clean. But, if you're like us, the laundry room is one of the first...
We always love helping you all out with great last minute gifts for Dad, Grandpa, your stepdad, or anyone you're celebrating this Father's Day.  Because it helps us out too! While  Father's Day gifts have been on our minds -- and our shopping lists -- for weeks now,...
This episode of the Spawned Parenting Podcast is all about the new generation of working mothers in America, featuring a guest who knows a whole lot about it: Award-winning journalist, author of the viral anti-mom workplace bias article we all still talk about, and...
If you're into the idea of staying out of stores but still keeping your wardrobe up to date, we may have a new option for you beyond StitchFix and Rent the Runway. I've recently had a chance to try out Infinitely LOFT, which allows you to borrow 3 items from LOFT's...
You probably know the song True Colors as Cyndi Lauper's hit song from 1986 (whoa) or one of its many covers, but the lyrics were written by Billy Steinberg and Tom Kelley. And it turns out those lyrics are exquisite as the prose filling the new True Colors picture...
We're back with our third selection for the Cool Mom Picks Book Club with a brand new book that's perfect for Father's Day: Raising Empowered Daughters: A Dad to Dad Guide, by our friend and author Mike Adamick. Sure, it's for dads, and we're moms, but we're all in...
This year, Pride Month is a particularly big deal. It's the 50th anniversary of the Stonewall Riots, which is a sobering reminder how far the world has come in terms of LGBTQ acceptance and inclusion. But at the same time, rights of LGBTQ individuals, families, and...
It can be tough each Father's Day to look for unique gifts for dads, grandpas, or stepdads, especially when you're shopping for the type who either owns everything already, or says, "I don't need anything." (C'mon... a little help please?) My go-to source for unique...
We always love searching for funny Father's Day cards -- and especially the challenge of finding funny Father's Day cards that don't involve cliché jokes about grilling, golf, lawnmowers, or hogging the remote control. It's harder than you think! And yet, I've found...
The stigma that still exists around periods and talking about the menstrual cycle is ridiculous -- but getting better. No judgment, by the way. It's ingrained in much of our culture not to talk about this stuff which (surprise!) makes it hard to talk about. This is a...
Is your phone ruling your life? Does your brain need a break? During our recent conversation with Catherine Price, science journalist and author of How To Break Up With Your Phone,  we learned the science behind why our phones are so enticing, and how we can...
To be sure, The Father of All Dad Guides: From (A)doring to (Z)addy by Madeline Davies and Tara Jacoby will never be found in that proverbial Hallmark aisle of faux calligraphy Father's Day cards and sentimental trinkets. This book offers an irreverent, somewhat...