Trending right now. As in, this second.
You are listening to our podcast, right?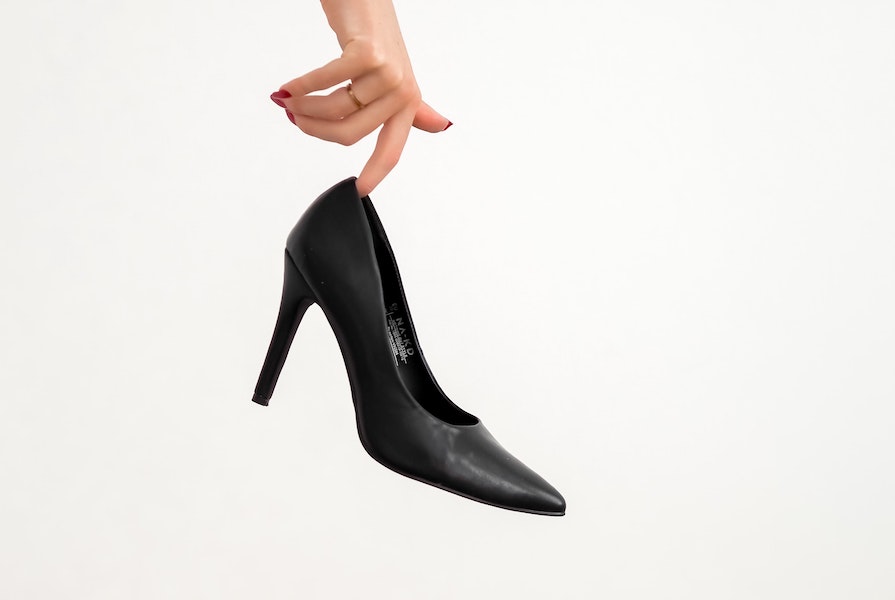 Yes, yes we know what's going on in the world. But if you need a little break from watching the news, we've got a new Spawned podcast episode just for you, that all started from a post in our Spawned podcast community. (Yes, we are consistent with naming things, if...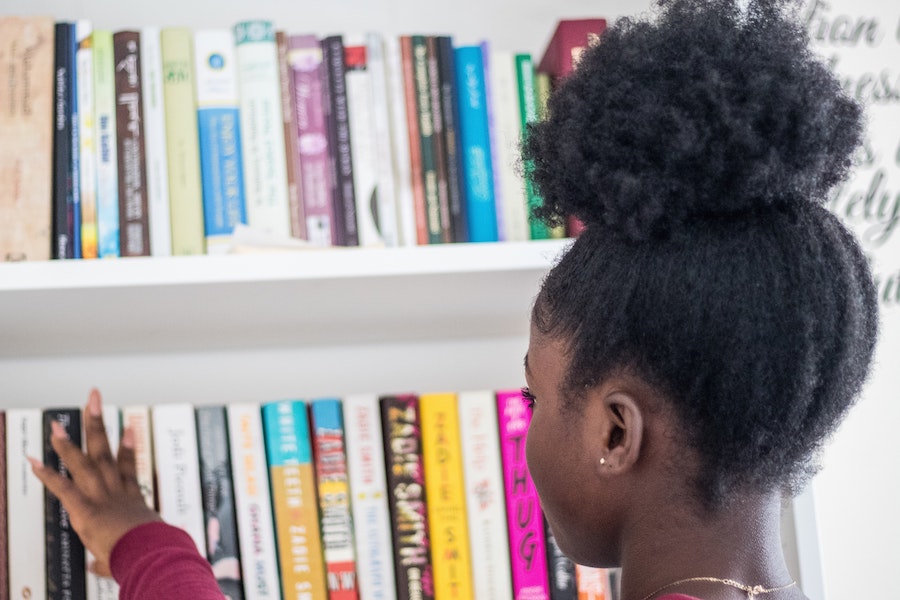 Parents have always played a huge part in kids' reading skills, but that's never been more true than it is now. It's not just our toddlers and preschoolers either. Yay, virtual school. (/scarcasm) So we were so happy to chat with ah absolutely fascinating guest, Dr....
After reading author and psychologist Dr. Lisa Damour's NY Times article, The 2020 Back to School List for Teens' Emotional Well-Being we just knew we had to talk to her about it. Her premise: kids need some emotional "supplies" that have nothing to do with backpacks...
So much coolness. Where to start…
For some of us fans, the Tim Burton cult favorite The Nightmare Before Christmas is not just a movie you watch around Halloween. And then some of those people grow up to become moms. And when they do, now at last they will have access to the very diaper bag they never...
The truth is, I don't need an excuse to play scary board games for Halloween with my. kids. We're full-fledged board game geeks at my house, and all games are an option for us, any time at all. But with so many families looking for safe trick-or-treat...
I'm throwing everything into a Mandalorian watch party when season two launches on October 30th (whoo!). because to 2020, we haven't had many reasons to celebrate. Of course, I'm using the word "party" loosely here -- I'll be streaming the show with my immediate...
It's official: I'm writing about safe trick-or-treat alternatives after weeks of putting it off. The CDC has even officially recommended against trick-or-treating during COVID-19, at least in the traditional way, and oof. I need some safe  trick-or-treat alternatives...
Not every kid comes out of the womb loving reading. (Or, even comes out of preschool loving reading.) No matter how much you read to your kids or encourage reading, sometimes it just doesn't click right away. And that's okay! After years of writing about this -- let...
With winter around the corner, I know so many of us are in full prep mode. Or at least as close to full prep mode as we can be while also managing work, online school, and preventing a household COVID outbreak. Oof. So I've tried to take some of the leg work out of...
It's encouraging to see how many parents have asked us for voting activities for elementary students or any kids too young to vote this year.  With the election just a few weeks away, our kids have surely heard us talking about different candidates, issues, and ballot...
Raising money for UNICEF at Halloween has become a tradition for many of our readers and their kids, and it's a cause we've supported since the very beginning of our site. That's a long time! So we're thrilled to announce that this year, even with all lots of...
Are you a parent or caregiver who plans to vote in person on Election Day? We have good news! Care.com and the Armed Services YMCA are teaming up to bring free childcare for parents who need to get to the polls on November 3rd. So brilliant. And considering all that...
Parents have always played a huge part in kids' reading skills, but that's never been more true than it is now. It's not just our toddlers and preschoolers either. Yay, virtual school. (/scarcasm) So we were so happy to chat with ah absolutely fascinating guest, Dr....
Just can't quit Amazon? Especially on Prime Day? We get it. Here are some of the best Prime Day deals, as in not the stuff that looks like it was salvaged from your Great Grandma's tag sale. (Not like we wouldn't still look though.) And not the stuff that's 1% off...
One of the proudest badges of participation in our democracy that we can wear is the little I Voted sticker after we walk away from the polls on Election Day.  But this year, so many more of us are casting absentee ballots, voting by mail (which is safe!) or dropping...
Stronger than an off-the-record anonymous White House source. More powerful than a mask worn under your nose. Able to get more Americans believing in science in a single press conference. It's epidemiologist Dr.Anthony S Fauci! And soon, he'll be available as your...
We've had quite a few readers ask for some trick-or-treat-signs for candy this Halloween, at a time that we may want to hand out candy but uh, maybe in a no-contact way. And hey, we found some great ones, most of them affordable printables. The good news: Halloween is...
Last week, I stumbled into a wonderful idea thanks to a conversation with a friend about how tough these days re lately: Start the morning by naming "one good thing" you are going to do that day. Whatever that means to you. It inspired the most diverse, inspired array...
Hi. Get your flu shots. Get your flu shots. Get your flu shots. Need some reasons to get your flu shots besides me telling you? Here you go. 1. A flu shot keeps you healthy. Flu vaccines are proven to reduce the risk of flu illness, hospitalization and death, and...
This is a sponsored message from Panasonic With our families home a lot more these days, home security has become a lot more important. But have you thought about the security of your security camera? (Yes, really.) Now, for the first time, you can find a...
I know that this year, a lot of teens, including my own 17 year old, are even more motivated to get out and do something to impact November's election. But for socially conscious teens under 18, it can be frustrating that they can't make a difference at the the ballot...
I imagine that searching for Halloween costumes using face masks is going to be a thing this year -- and I don't mean your typical Halloween masks that cover your whole face. You know how no kid wants their long-planned costume ruined by a heavy winter parka over top?...
Getting my kid to keep his face mask on is a pretty tall order, but I'm hoping that introducing some new Halloween masks designed for kids will make it a little easier. I can just pass his off as a costume accessory that way, right? I found quite a few I thought were...
Welp, we've officially hit that point in the pandemic when we differentiate between our leggings and our nice, stylish leggings. Or is that just me? Answer: No way that's just me. You all went kind of wild for our team's recos for of our favorite sweatpants and...