Trending right now. As in this second.
You are listening to our podcast, right?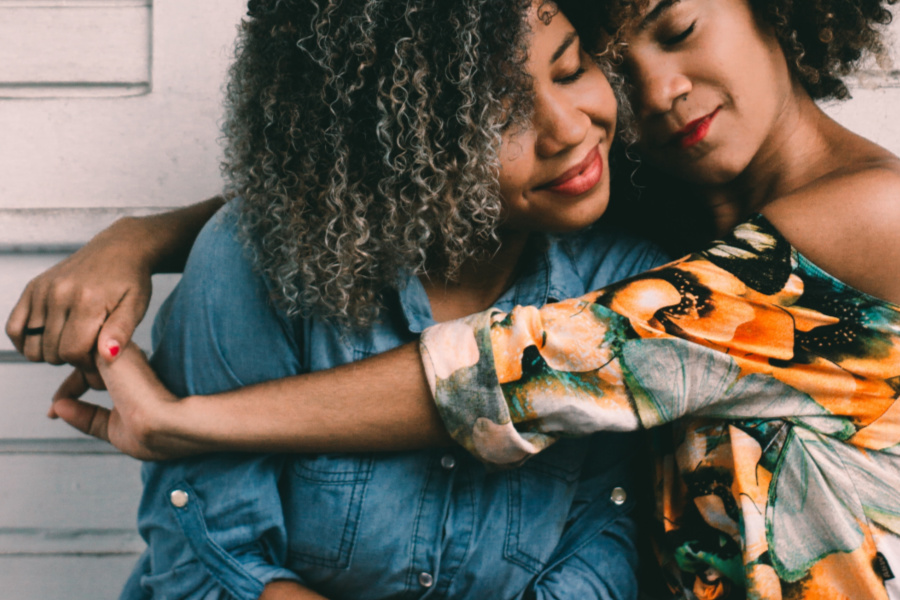 Did you know that when you Google "how to talk to my teen" the number one word that comes up with it is "survive?" Have you ever thought about how that language is impacting your kids as they grow into teens? What if, as a society, we were able to reframe our mindset...
So, imagine this: You've had the flu but you're feeling much better, so you leave your house to go grab some food, but suddenly start coughing. You think nothing of it until you suddenly get the worst headache you've ever had in your life, one that will take over nine...
Is there anything new parent topic that generates more controversy than sleep training? Arguably...no way. But can we finally stop fighting about what's right and wrong? Yes! Maybe? Certified sleep training expert Tamiko Kelly, owner of Sleep Well Wake Happy, has...
So much coolness. Where to start…
I believe if Women's History Month gives you an opportunity to learn even even one single new story about important women in history who you didn't know before -- and then share that story with your kids -- then that would be fantastic. So I decided to put together a...
Let's talk about smart sleepers, those high-tech baby beds that are designed to help babies -- and parents -- get more sleep. As we know,,a good night's sleep for the baby is important for the entire family, and during those early months, I'd have given an arm and a...
We've been huge supporters of the incredible makers over at Etsy for years. In fact, they started right around when we did, which was a great overlap with our mission to support indie makers, and particularly, women-run companies. Our readers know we've featured their...
We have quite the growing collection of Funko Pop figurines, and last week at Toy Fair, there was one that actually made me tear up: A beautiful patina Stan Lee Funko Pop. Maybe because it feels less like a fun figurine and more like he's being preserved forever as a...
I'm already a fan of Kabook personalized children's books, because they allow you to insert your own child into the story -- name, characteristics, favorite stuffed animal, even a photo. What better way to get kids excited about reading than seeing themselves...
Last week I discovered this fantastic Into the Spiderverse t-shirt on Woot! by comic illustrator Adam Koford (A.K.A. ApeLad), I figured it would be blow up. But now that Into the Spiderverse won the 2019 Oscar for Best Animated Feature last night (and deservedly so!)...
Last night's 2019's Best Picture award at the Oscars went to Green Book, a film based (ever so loosely) on a real relationship between prominent Black jazz pianist and classically trained musician Dr. Don Shirley, and his hired driver, Frank "Tony Lip" Vallelonga, an...
Last week, Elle magazine reported that the hottest accessory new stealing the show at NY Fashion week was barrettes...for adults. And despite some of the totally bizarre fashion trends we've seen lately, this is one we can totally get behind. Because, anyone can pull...
I typically fly right past most of the ads in my Facebook and Instagram feeds, but recently the Hairstory New Wash shampoo ad caught my eye. This sulfate-free shampoo is supposed to change the way you wash your hair, and with 4/5 stars and more than 5,000 reviews, I...
As an animal lover and toddler mom, I am so taken with the new line of animal-adorned clothing in the new collection from Art & Eden and Animal Planet. Not only are the tees and dresses adorable, they help support Project CAT, a World Wildlife Fund initiative...
One of the great new trends at Toy Fair 2019 this week was the explosion of really thoughtful, creative craft kits. As you all well know, we're big fans of craft kits as gifts for kids, especially when craft kits enable kids to make their own gifts for friends and...
Recently, we've seen more and more doctors recommending sleep logs and sleep journals for those of us who regularly wake during the night, or have trouble falling asleep in the first place. It makes sense. Especially for parents. One of our problems, which KJ...
We're always looking for ways to foster imagination and creativity in our kids, and who better than to help us with that than Peter McNerney from Story Pirates, and his wife Beth Newell, co-host of the We Knows Parenting podcast, both of whom are popular improvisers...
We all know that knitting is a fantastic way to soothe anxiety, but this Wool and the Gang New Wave yarn delivers even more peace of mind, because it's helping rid the oceans of discarded plastic -- each ball of yarn is upcycled from three entire plastic bottles. So...
I'm thinking of taking my coffee obsession to the next level, with one of these cool coffee bar carts. Kind of like bar carts, only...for coffee. I'm seeing them absolutely everywhere, and I love the idea of a dedicated space for my coffee supplies -- but one that's...
I admit, when I heard that about the new Spanx maternity line, I was skeptical. After all, isn't pregnancy the one time we don't have to worry about sucking in our guts? Or "smoothing?" CMP is an rstyle affiliate But after getting a closer look at the Spanx maternity...
Kids are smart. And observant. Even our littlest children know that right now, there's a lot of talk about what it means to be American, who's a "real" American, and what kinds of values America stand for. And it's complicated, but that doesn't mean we should avoid...
It's that time a year that I start to get a little stir crazy at home and have this major urge to redecorate. The newest home decor trend that caught my eye: fabric walls instead of wallpaper. Okay, so it kind of hit the internets about six or seven years ago, but...
Here's a fun way to get festive for Valentine's Day this year: Valentine's Day nails. These are blowing up social media, and the creative designs we're seeing are making us so happy to go beyond switching up your favorite color for red or pink. We've kept these...
Last week, I caught a press screening of the The LEGO Movie 2: The Second Part with my kids and I have to admit, my expectations were...tempered. The genius of the first LEGO Movie (sorry for any spoilers but you know, 5 year statue of limitations and all) is that the...
Is there anything new parent topic that generates more controversy than sleep training? Arguably...no way. But can we finally stop fighting about what's right and wrong? Yes! Maybe? Certified sleep training expert Tamiko Kelly, owner of Sleep Well Wake Happy, has...