Trending right now. As in this second.
You are listening to our podcast, right?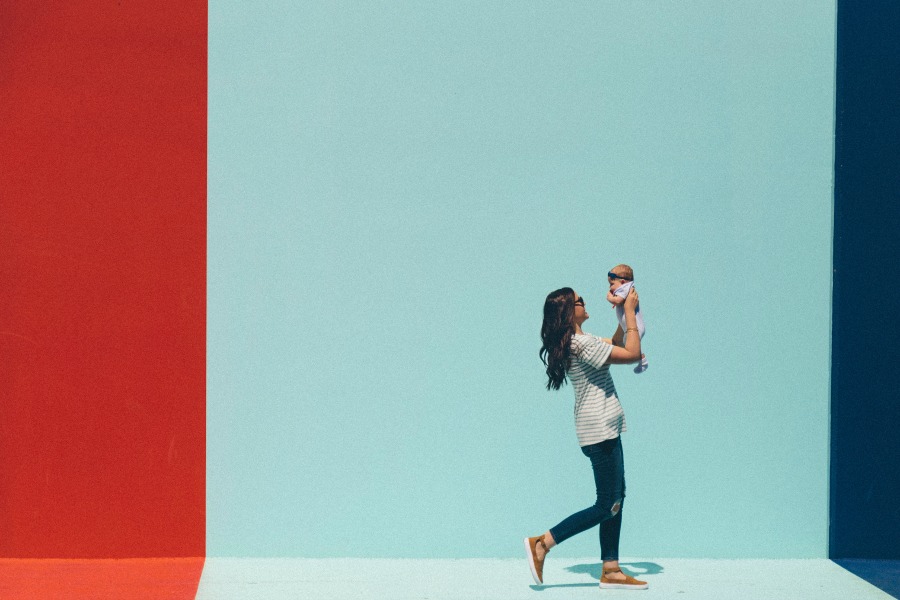 As working mothers ourselves, we've seen the climate change dramatically over the years since our kids were babies. And then, we've also seen things stay exactly the same. To give us some perspective on this topic, we're chatting with Amy Nelson, CEO of The Riveter,...
When Jessica Simpson was recently mommy shamed on social media for letting her oldest daughter get her hair dyed, Kristen clapped back with her own Instagram post. And then, we decided it might be time to talk about the sanctimommy again. On this episode of Spawned...
With summer travel season in full swing, it's the perfect time to hit the road, or, if you're working ahead, get your holiday travel all planned and booked. There are definitely tricks that can help you save money, from booking your flights on specific days, to...
So much coolness. Where to start…
Next up in our 2019 Back to School Shopping Guide, we're sharing more than 2 dozen of our favorite cool backpack for teenagers in 2019. As kids head to middle school or high school, they need bigger, sturdier backpacks, better shoulder straps, laptop protection, and...
Could you use a little more calm around the house? Fewer fights? Lower blood pressure? (Mostly yours?) On this week's episode of the Spawned Parenting Podcast, we're going to help you reduce conflict in your family -- also known as screaming and yelling --  thanks to...
We've already shared our favorite backpacks for preschool and kindergarten, so next up in our 2019 Back to School Shopping Guide, we're moving onto cool backpack for grade school! There are so many...honestly we had to stop ourselves from picking even more. We're so...
When I woke up this morning, I caught this thread on Twitter from Asha Rangappa and was instantly taken. Her premise: Spending just a moment engaging with a stranger in a kind way can create ripples that make the world, quite literally, a better, more enjoyable place....
I feel like the annual Nordstrom Anniversary Sale has come around at just the right time. While it may be still be sweltering out, there's something about browsing fall's hot trends that gets us pumped for sweater weather. (And uh, lower A/C bills.) Here are 10 of my...
It feels like our annual Back to School Shopping Guide gets earlier every year and well, schools are sending kids back earlier every year! Yikes! We'll be presenting all our favorite 2019 back to school gear, but since some of us need to get shopping sooner than...
If your kids got as excited as ours did following all of the cool space-themed events this weekend, you can check out our roundup of our favorite space themed toys and kids' gifts to celebrate the 50th anniversary of the Apollo 11 moon landing. But if you're trying to...
It's been a while since we put together some of our favorite free printable summer coloring pages for our kids. With the weather fairly unbearable around the country right now, seemed like a good time to find some new printable coloring pages with summer themes -- but...
While we're talking fun school supplies, we have to discuss a few smart school supply organization hacks, tips and tricks Because while we love sharing the coolest backpacks of 2019 and other gear throughout our Back to School Shopping Guide, what do we do with all...
We are so excited to announce our brand new Ultimate Birthday Gift Guide! Whoo! For years we've been combing the web, talking to kids and parents, and carefully curating the very coolest birthday gifts for kids each year by age. Well now it's back, with a major...
Summer is one of the rare times each year that I have time to read for pleasure, and this year I am taking full advantage with these new books, all by women authors. It's such a diverse group of writers, offering diverse perspectives and themes, and wow, I really...
As someone who was trained as a creative arts therapist, and has been in therapy myself for many years, I fully understand the value of counseling. Particularly during those extremely difficult teen years. I also know how challenging it can be to get a teen into...
Lately I've been seeing a lot of gorgeous DIY balloon arches in my Instagram feed that have me inspired to figure out how to try my own. And after sleuthing around for tips from my favorite craft bloggers, I've discovered that it's actually totally doable. Even for...
We've been having so much fun with the Cool Mom Picks Virtual Book Club so far, and it's been amazing getting so much feedback from all of you, what you're learning, and how some of the ideas we're sharing are impacting the way you look at parenting, too. So we're...
On a personal level, this week has been really rough for me. The news is just filled with horrific racism, bigotry, and xenophobia directed towards elected American Congresswomen of color. And too many leaders, including those who should know better, have been bending...
Target has been pretty ahead of the mass retailer curve in terms of sensory-friendly and adaptive clothing for kids. And I'm so happy to see they're adding new adaptive Halloween costumes this year, made for to help ensure that all kinds of kids get to live out their...
Before we agreed to partner with Johnson's on this series, we did our own research about their growth and evolution in terms of ingredients, practice, and transparency. As parents ourselves, we are incredibly conscientious about the brands we work with and we felt...
With summer travel season in full swing, it's the perfect time to hit the road, or, if you're working ahead, get your holiday travel all planned and booked. There are definitely tricks that can help you save money, from booking your flights on specific days, to...
Yep, Amazon Prime Day is here. It's that day on Amazon that it either looks like someone emptied out your great-grandmother's junk drawer and put it for sale on the internet...or the day that thing you wanted/needed/discovered is on massive sale and you do the happy...
As parents ourselves, we know how hard it can be to keep up with what we should be feeding our kids. That's why were so pleased to chat with our guest, nutritionist Nicole Turner Ravana, who has spent her career helping people understand nutrition and food better.  On...
This month marks the 50th anniversary of the Apollo moon landing on July 20th, and our kids are so excited about it. Considering it's an event that happened way before they were born, I love their enthusiasm. In fact, my son just checked out a bunch of moon landing...