Trending right now. As in this second.
You are listening to our podcast, right?
With the strong, courageous teens of Parkland Florida's Majory Stoneman Douglas High inspiring so many of us over the past two weeks (jeez, has it only been two weeks?) Kristen and I been thinking so much about kids and activism. In part, because we're already seeing...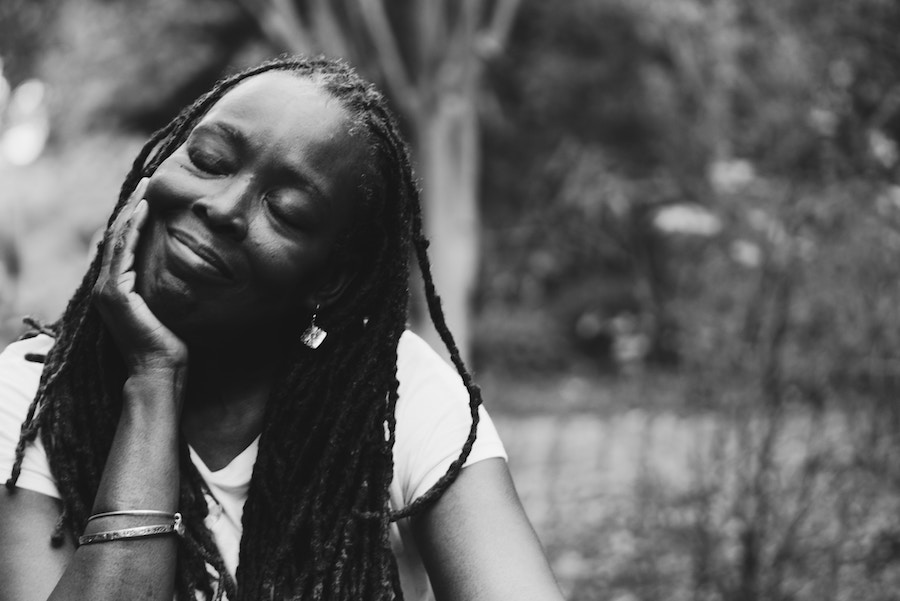 While I'm not at all someone who believes that positive thinking cures all ills, brings all joys, and sends millions of dollars pouring into your bank account (as I said pretty clearly on our recent episode of Spawned), I do understand that positive thinking does have...
Now that so many of us are traveling for the holidays, we're thinking a lot about how to do it better next year -- whether that means saving money, making the most of our reward programs, finding apps that make life easier and keep you organized, or just, you know,...
So much coolness. Where to start…
I'm a nursing mother, so it's not unusual to see images of breastfeeding moms and babes when I scroll through my Instagram. And while I fully expect to see this content from my fave maternity sites and pro-breastfeeding bloggers, the recent Gap ad of a woman nursing...
Take a quick peek at these fun metallic desk supplies and if you're feeling the winter blahs like I am, you'll know exactly why I've been scouring the web for them. I know that in a few short weeks we'll have a little more daylight, but with the cold still here...
The Rabbit Listened, by Cori Doerrfeld, is hands down, my favorite kids' book that's come across my desk lately. It's a simple story about how to respond with compassion when you see someone suffering and it couldn't come along at a better time. Doerrfeld's sweet,...
When I left our sold-out Black Panther theater on opening night, I wanted to run out and start shouting on the street, SEE THIS MOVIE NOW! In brief: It was just spectacular: The casting is stellar, the special effects are killer, the production design and costumes are...
When Dustin wore a retro purple Thunder Lizard dinosaur sweatshirt from the Science Museum of Minnesota in season one of Stranger Things, fans cleaned out the museum's supply of Dustin's dinosaur sweatshirts faster than you can say NO BARB, STAY AWAY FROM THE POOL!...
I took one look at the nature-inspired handmade wooden blocks from Water & Lightning at Toy Fair 2018 and...instant love. These minimalist but colorful stacking blocks feel amazing, are nicely weighted, and the perfect size for both little hands learning to grasp --...
Recently I've been coveting the clean, cool aesthetic of black and white baby gifts -- nursery decor, clothes, toys, you name it. Which probably has something to do with the fact that as my young son has accumulated more and more presents and hand-me-downs, his...
At this point in my life, I'm not spending a ton of money updating my wardrobe each season. Instead, I'm all about little fashion helpers that help me get more out of the staples I do own. Like my favorite knee-high boots I want to last more than a few years. Or the...
My board-gaming family geeked out just a little this week, getting our hands on our very own personalized board game, Our Family's Race Across the U.S.A. For my kids, a new board game is always fun...but one with their own photos as the game pieces? Minds blown. Race...
After attending the NY Toy Fair each year, there's always one product I'm really excited about having discovered, making me want to run back to my laptop and share it with you all immediately. While there were actually quite a few great finds (you followers of our...
We're big fans of Tattly temporary tattoos, as our readers well know by now, thanks to their cool collaborations with indie artists, and all-ages designs. But their new collection, which are designed to smell great, have really caught our eyes. And noses. Created in...
Today marks the 50th anniversary of the first episode of Mister Rogers' Neighborhood. As a kid who looked forward to watching him and Mr. McFeely and Lady Elaine Fairchilde every day on our teensy black-and-white '70s TV, I can think of nothing better than sharing him...
I never thought I'd see the day that fanny packs were showing on the Fashion Week runways and touted by designers as a hot new accessory, and yet here we are. Only, don't call them fanny packs. They're belt bags, sweetie sweetie dahling. If I'm going to be honest, I'm...
Let's be honest, the Olympics coverage is a mess. (And you know I'm a total Olympics-watching geek if you have been following our Instagram Stories on Cool Mom Picks!) Live events aren't live -- unless they are. The medal ceremonies seem almost non-existent. And while...
You may actually look forward to the next loose tooth with these sweet picks!
Ever since my sister mentioned that she found an Austrian princess in our family tree, I've become a bit of a genealogy buff. I've spent some time building out our family tree on Ancestry.com and it turns out, my daughter can apply for a Daughters of the American...
We're all huge fans of RJ Palacio's Wonder and the 2017 Wonder movie that the book inspired. Fans as in, we all sobbed into our popcorn bowls and loved every minute.  So I was psyched to discover these free printable Wonder-themed activity sheets (PDF) that bring the...
This is a sponsored post on behalf of these brands showing at 2018 Toy Fair We always look forward to attending the annual Toy Fair in New York, when the hottest of the hot toy trends for each year are revealed to us all. The big event kicks off this year on February...
However you celebrate today, moms and dads, you deserve it! Lots of love, Liz, Kristen + the Cool Mom team.
This is a sponsored message from Candlewick Press It's here, it's here! Splish, Splash, Ducky has hit the stands, ready to mesmerize your little ones with interactive prose and friendly drawings from New York Times best-selling author Lucy Cousins. Fans of Lucy...
Here are some of the coolest things we've been seeing around the web this week. Hope you like them too. Whoa - check out these incredible photos of kids recreating the Black Panther posters. They were photographed by London-based Nigerian photographer Àsìkò for Looks...