Trending right now. As in, this second.
You are listening to our podcast, right?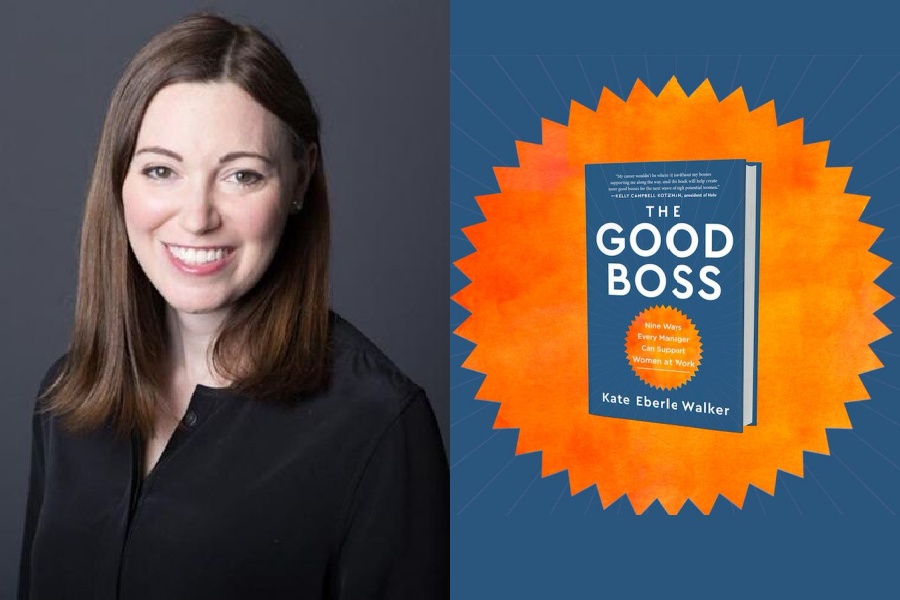 What is the "Janet Jackson rule" exactly? Let's just say it could really help you succeed in your career (and has nothing to do with wardrobe malfunctions that were entirely the fault of a guy but that's another story). If you're a working woman -- or a man, frankly...
We've talked a lot about self care these days, and our need for our community and village (hello, We Time project), but... we haven't actually put the concepts together, even though they are most certainly intertwined. That's where our guest, Rachel Miller, comes in....
Fair warning: This episode may really make you miss your IRL get togethers with your favorite mom friends, because that is exactly what this conversation with Dr. Janice Johnson Dias feels like. We knew that talking to Janice would be helpful, but to be honest, we had...
So much coolness. Where to start…
Mother's Day will be coming up before you know it, and while we love getting fresh cut bouquets of flowers, there are other options! Consider these flower bouquet alternatives for Mother's Day that will last way past the big day. Yes, it may seem a little early, but...
Today on International Women's Day, I'm feeling more hopeful than I have been for a while. For the past four years, it's been rough, and now here we are, with our first ever woman elected into the White House, hope for some important new legislation supporting...
It's a year into this pandemic (like pretty much officially now), and if you're like us, you're longing for connection with people. Well, people not in your home. We want to do something with other people! And that's no surprise. We're humans after all and we thrive...
This global pandemic has impacted so many small businesses we have loved for years, from indie bookstores to local restaurants. And, now, one of our favorite letterpress cards and gifts shop, Sapling Press has raised the alarm that they -- along with about 250 other...
We keep looking for the silver lining in the past Year That Was Like No Other, and as we talk to other parents, one thing comes up over and over: "my kid discovered they really love _____." Whether it's manga or chemistry, dystopian fiction or skateboarding,...
Fair warning: This episode may really make you miss your IRL get togethers with your favorite mom friends, because that is exactly what this conversation with Dr. Janice Johnson Dias feels like. We knew that talking to Janice would be helpful, but to be honest, we had...
This past year, on a special episode of A Very Pandemic Christmas, I realized it had been a while since I had any decent pajamas. So I asked Santa for a very specific pair of soft, cozy, but still cute pajamas. Hey, I have to differentiate between my sleeping clothes...
Well, hey there scientists at Johnson & Johnson! Did you hear us singing your praises (loudly, and possibly with some happy tears) this weekend as your single-dose vaccine joins Moderna and Pfizer on the approved Covid vaccine list? Because we did. Clearly I'm not...
Here's what I suggest for the weekend: Entice your teens out from their bedrooms for a hilarious family game night using your set of What Do You Meme? game cards. Only surprise them when they open the box, to find that you've booby trapped the deck with photos and...
Every night [I] had the fear of going to bed. Because at dinnertime, members of the white supremacist Group, the Ku Klux Klan, would call. every single evening at dinner. Not some nights, but every single night once we moved to Atlanta, and threaten to kill us. My...
Since the pandemic started last year (LOLSOB), I've been trying to give myself manicures, which goes pretty well until I get to the part where I can't do anything for a few hours while I wait for my nails to dry. That was until I decided to give Expressie, Essie's...
The beginning of 2021 feels just as heavy as 2020, with the pandemic still in full force, and then our friends in Texas getting hammered with snow, ice and power outages. But as an Asian American (4th generation American-born Chinese, to be exact), I've been...
The stories and photos I'm seeing in the wake of the Texas storm, some from close friends, are shocking. Right now, all 254 counties in Texas have been hit, with 2.5  million Texans still without power at the time of publishing. Many of them are are living without...
I'd like to put in a plug for supporting indie bookstores right now, even if it takes a little extra effort. I'm seeing a lot of people trying to get through this looooong February (what's that even about?) by recommitting to reading. I mean hey, even the most...
With a lot of insanity in the world, it may feel weird to talk about organizing solutions right now. But that's exactly the reason we're talking about it. We have so little control in our own lives -- in the world -- and it's disorienting and destabilizing. So it...
Considering this is a site dedicated to mothers and parenting, I would not be surprised to learn that you were one of the thousands (millions?) who read The Primal Scream interactive series on the New York Times this week. Compiled by Jessica Grose, Jessica Bennett,...
This is a sponsored message on behalf of the Young Scientist Challenge   Our long-time readers know we're big advocates of teaching kids to think critically, solve problems, and use their imaginations. In fact, we're pretty much counting on the next generation of...
February is hard for me in a zillion ways. Low light, cold temperatures, the biological imperative to eat all the Oreos. (Didn't Darwin mention Oreos somewhere in his writing? I could swear I remember that from 7th grade biology.) Oh, and then there's this little...
If you ask me, there's nothing as cheerful as shopping for Valentine's Day gifts for babies. Necessary? No! Adorable? So much yes. And as a mom of little ones who really needs an excuse for some cheer and celebration -- especially with no date night in sight -- I've...
If you're like me, you're currently on your whatever month (because who is counting at this point)  of The Great Confinement. It's not over yet! So I'm sharing my ways to stay fabulous...while staying home and staying safe.  If you read between the lines, you'll see...
I've been searching for fun ways to celebrate Valentine's Day with my kids since the typical school parties and gatherings aren't happening. Thankfully, Cool Mom Tech has a bunch of great ideas for having a virtual Valentine's Day party (amongst other things), but I...