Trending right now. As in this second.
You are listening to our podcast, right?
This week on Spawned, we're talking kids and nutrition. Which, TBH, is one of those issues that nearly universally stresses out parents of all kinds, with kids of all ages. Fortunately, we've got an expert to help us out: Dr. Tanya Altmann, who you may better know as...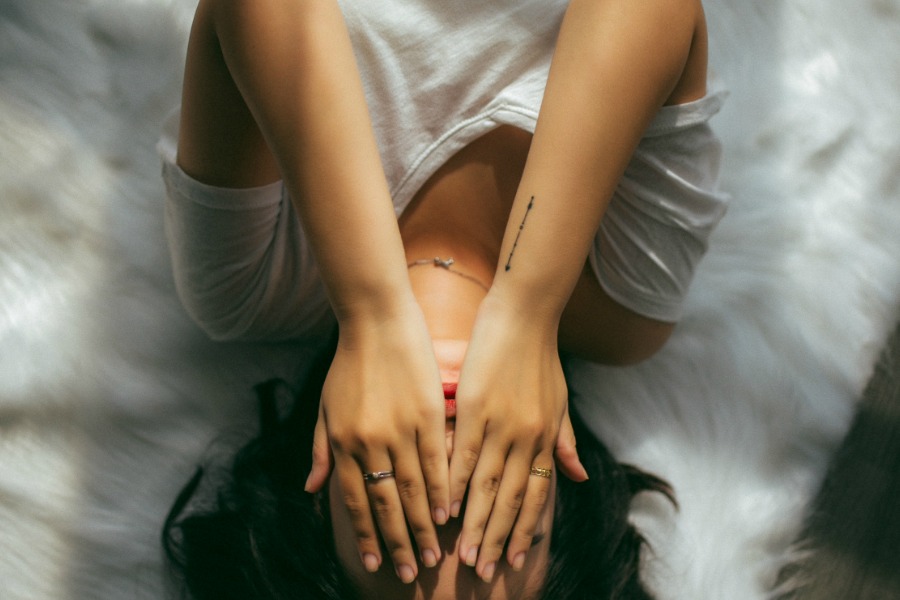 Working mom guilt is something every working mom has experienced in one way or another. And basically, it sucks. However, we've always heard that guilt is the most useless emotion -- and now, consider us schooled. On this week's episode of Spawned, we spoke with...
In case the book title How to Be a Happier Parent: Raising a Family, Having a Life, and  Loving (Almost) Every Minute  sounds like something that's not for you...you'd be wrong. Because it's written by the hilarious, down-to-earth, wonderfully smart KJ Dell'Antonia,...
So much coolness. Where to start…
If you regularly have to drag your kid (or yourself) out from behind a Harry Potter book, or you've ever been asked to personally sew a Gryffindor scarf for a Halloween costume, we've got great news. Because there's an expanded new Harry Potter collection at Pottery...
Now that my son's absorbing language at a rapid pace, I totally get the appeal of kid-appropriate music. (At least the kind I don't mind listening to, too.) So I've been stepping away from the profanity-laden hip-hop that used to dominate my playlists and discovering...
Pretend for a moment you have a personal shopper for your baby -- who also happens to have amazing taste and a degree in developmental psychology. Well that's basically what you get with Love Every Baby, a new subscription service that curates and ships stunning,...
As we start to get settled into our back-to-school routines -- and that includes realizing what gear is missing from last year, what we've forgotten to pick up, and what our kids have already lost (gah!) it's the perfect time to welcome back our sponsor Stuck On You....
The moment I saw this strong athletic girls tee collection at This Girls Tees, I wished they'd been around when I was a kid. Sports were a big source of confidence for me as a shy kid, and so I'm all about encouraging young girls to get on the field -- or the court or...
With a new school year here, on this episode of Spawned, we're taking a close look at 5 popular time-management techniques from experts, to compare them, debate the merits, and describe how they can work best for parents. If you've been wrangling a never-ending to-do...
I've done some browsing to find some of the best printable academic calendars, or as you may call them, school year calendars. You know -- the ones that start in August or September, when the school year does, and go on through next summer. Because we're already...
Yesterday, the AAP offered revised car seat recommendations for children, and they're a pretty big change from what we're all used to considering.  In their updated Child Passenger Safety statement, they offer 5 evidence based recommendations that you really should...
As long as there are big Labor Day sales, we say take advantage! Online. Because personally, we're fans of spending the weekend with our families and enjoying the last (sniff) unofficial weekend of summer. So if you've got a little laptop or tablet time, check out...
Whether or not you think of Labor Day as a shopping holiday, well...it is. At least judging by the myriad pitches we're getting for all kinds of deals that are going on this weekend. And sure, you could spend your money on trendy things that will be out of style in...
As much as we would love to tell you how wonderful the morning routines are in our homes, complete with kids eating a healthy breakfast, packing their own lunches, and finishing up their morning chores before heading out the door (and of course, not even once playing...
These days, enamel pins or uh, backpack bling has become essential accessorizing for the back-to-school crowd. So of course, mom that I am, I love the new collection of enamel pins featuring children's book characters. How many have your kids read? Related: 9 clever,...
Today is the 55th anniversary of Dr. Martin Luther King's historic March on Washington for Jobs and Freedom, which mean it's also the anniversary of his incomparable I Have A Dream speech. We can't think of a better way to honor the day than to share his words our...
When the U.S. Food and Drug Administration declared a shortage of EpiPens in May due to manufacturing delays, it left a lot of parents of kids with allergies pretty freaked out. With good reason. Now that it's back-to-school season, there could be good news for...
One parenting conundrum that seems timeless: the search for creative ways to display kids' artwork. From the preschool doodles and finger paint portraits to the kindergarten collages, to the papier maché sculptures that would look just perfect...where, exactly? I get...
I know I'm making the understatement of the year when I say that there's been a lot of difficult news lately. Which is maybe why this viral photo of on-duty police officer Celeste Ayala breastfeeding a starving child at a hospital had me weeping into the blue light of...
In case the book title How to Be a Happier Parent: Raising a Family, Having a Life, and  Loving (Almost) Every Minute  sounds like something that's not for you...you'd be wrong. Because it's written by the hilarious, down-to-earth, wonderfully smart KJ Dell'Antonia,...
We've never been shy to share our love for Keds, nor our love for Rifle Paper Co. They teamed up in the spring to make an awesome line of flowery women's sneakers that we still adore, but now? The Keds x Rifle Paper Co. includes their trademark gorgeous floral...
Who else has a kid who's dying to have a slime party? Hey, we get it! Our own kids' obsession with slime seems to be here to stay. Forever. And surely we're not the only ones with tubs of various types of goo piled high on our countertops. We figure, if you can't beat...
We of course love t-shirts for our kids featuring their favorite superheroes, pop culture references, rock bands, and athletes. And our kids love them too. But there's something extra special about the t-shirts that show the world who our kids are, and not just who...
So, you've gotten the mind-blowing news that you're having twins. Congrats! And, OMG! Now you have to start figuring out a zillion things including the best baby gear for twins. Because trust us, you're going to want to start prepping that nursery for two. We talked...