Trending right now. As in this second.
You are listening to our podcast, right?
Spring is here, which if you're like us, means spring cleaning. But in the 21st century, that also means dealing with digital clutter. Think those photos on your phone, or those files on your computer. And we won't even talk about our email inboxes. But that's all...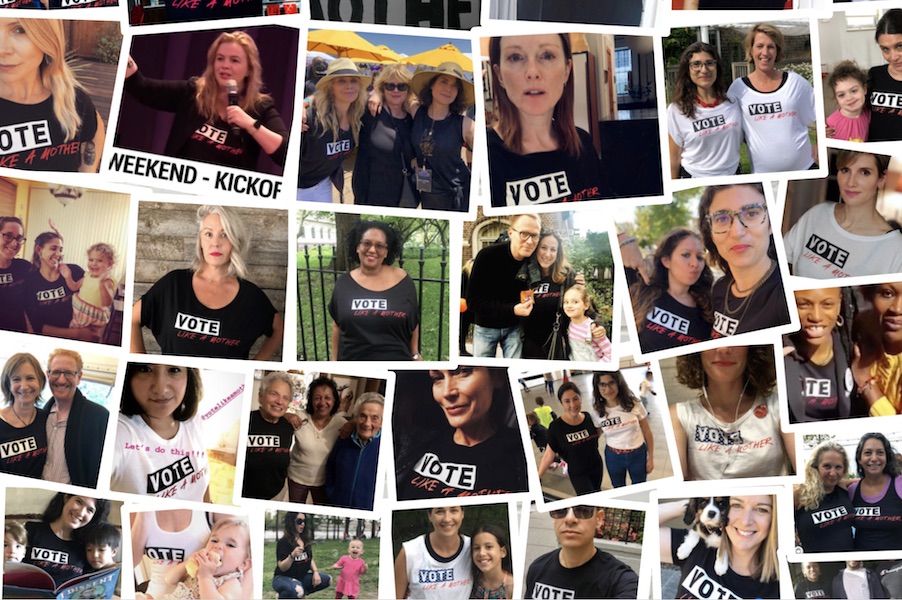 Mothers are changing the world! Not just for other mothers -- but for everyone. We think you'll be just fascinated by the wisdom of today's guest, Sara Berliner, whose organization Vote Like a Mother literally started with a sign. We instantly fell in love with Sara's...
At some point in all our lives, we've experienced a loss, whether it's an immediate family member of our own, or someone close to us who has lost a loved one. And we all navigate the process of grief, from our own to supporting someone else who's going through it,...
So much coolness. Where to start…
We all know that knitting is a fantastic way to soothe anxiety, but this Wool and the Gang New Wave yarn delivers even more peace of mind, because it's helping rid the oceans of discarded plastic -- each ball of yarn is upcycled from three entire plastic bottles. So...
I'm thinking of taking my coffee obsession to the next level, with one of these cool coffee bar carts. Kind of like bar carts, only...for coffee. I'm seeing them absolutely everywhere, and I love the idea of a dedicated space for my coffee supplies -- but one that's...
I admit, when I heard that about the new Spanx maternity line, I was skeptical. After all, isn't pregnancy the one time we don't have to worry about sucking in our guts? Or "smoothing?" CMP is an rstyle affiliate But after getting a closer look at the Spanx maternity...
Kids are smart. And observant. Even our littlest children know that right now, there's a lot of talk about what it means to be American, who's a "real" American, and what kinds of values America stand for. And it's complicated, but that doesn't mean we should avoid...
It's that time a year that I start to get a little stir crazy at home and have this major urge to redecorate. The newest home decor trend that caught my eye: fabric walls instead of wallpaper. Okay, so it kind of hit the internets about six or seven years ago, but...
Here's a fun way to get festive for Valentine's Day this year: Valentine's Day nails. These are blowing up social media, and the creative designs we're seeing are making us so happy to go beyond switching up your favorite color for red or pink. We've kept these...
Last week, I caught a press screening of the The LEGO Movie 2: The Second Part with my kids and I have to admit, my expectations were...tempered. The genius of the first LEGO Movie (sorry for any spoilers but you know, 5 year statue of limitations and all) is that the...
Is there anything new parent topic that generates more controversy than sleep training? Arguably...no way. But can we finally stop fighting about what's right and wrong? Yes! Maybe? Certified sleep training expert Tamiko Kelly, owner of Sleep Well Wake Happy, has...
If you're like me, you've seen very few of the Oscar-nominated films this year outside of the "Best Animated Films" category. (Life as a parent, right?) But I love movies, and I love movie award-shows, which means I don't want to sit there all night wishing I had seen...
When looking around for practical Valentine's Day gifts for her -- well, wasn't super impressed. I don't want a vacuum (here honey, clean up after me!) or a gift card for an oil change (seriously, we got pitched that once) and yet I don't want extravagant jewelry or...
This past Christmas, I wanted a perfect cashmere scarf -- long enough to wrap a couple of times, short enough that it doesn't poke out the bottom of a knee-length coat. Soft enough that I can wear it indoors, tightly knit enough that I don't end up with pieces of...
This post was created in partnership with Paramount Pictures Ever since the Wonder Park movie trailer debuted, our kids have been asking, "can we go? Can we go?" And now that the movie is coming out this Friday, March 15, they don't have to wait much longer. A fantasy...
The following is a sponsored message from Tide This week, America's #1 trusted laundry brand, Tide, is offering two big money-saving deals on the products you may be buying anyway: Tide PODS, and Tide laundry detergent. The coupons are available online now through...
Whether we're taking the time to celebrate our own heritage or exploring those different cultures and backgrounds of our friends and neighbors that help make America what it is, books are always a favorite way for me to learn with my kids. And as Black History Month...
We talk a lot about being the change you want to see in the world, but how do you do that? How do you get started? What if you're like us, crazy-busy parents who are already juggling a lot of stuff? What if the word "activist" doesn't seem to really apply to you? On...
If you're a parent who's spending Valentine's Day on the couch with your sweetheart this like I am, I've got a list of the best romantic movies streaming on Netflix, Amazon Prime, and Hulu that you'll definitely want to check out. Because if you ask me, even a low-key...
Children's books that deal with slavery and other dark aspects of America's history often wrap stories up neatly, with messages of hope and freedom and and liberty and justice for all. But of course, that's not the way things often go. And in Coretta Scott-King...
Yep, it's that time we fill our site with the best free printable Valentines for the classroom, to help save you all time, money, and the conundrum of shopping for 26 store-bought Valentines when they call come in packs of 24. If you're looking for your kids to do a...
Over the Thanksgiving break, we enjoyed a vacation in Paris with kids, and wow, I'm still thinking about our amazing time. I have to admit that I was worried taking my family of six to Europe for the first time, but thanks to lots of research and planning, we had...
Clicking over to Target today (as one does), I was so happy to see the current promotion they're running to support new parents -- with the purchase hundreds of of baby essentials, you'll get a $15 Target gift card when you spend over $75. CMP is an rstyle affiliate I...
If you're thinking about traveling to Iceland with kids like we did last summer, let me just say you're in for a special treat. Our trip in August 2018 was one of my all-time favorite family vacations. Whether you're currently planning an Icelandic vacation, or you're...