Trending right now. As in this second.
You are listening to our podcast, right?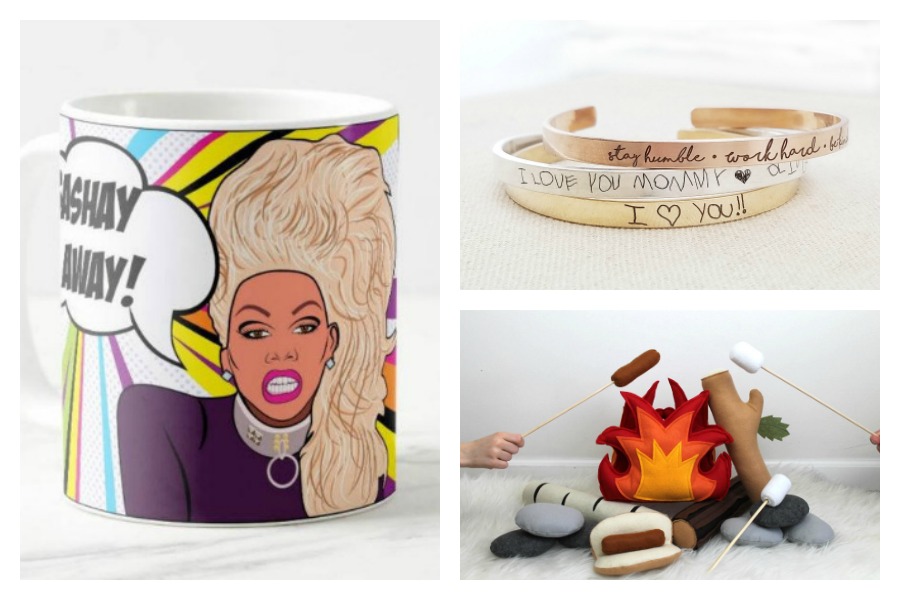 Every year, we do an entire show dedicated to help you with your last-minute holiday shopping. Lucky for you, we've got an entire holiday gift guide full of awesome gift ideas, many of which are from handmade artists, indie artisans, and small businesses. So, on this...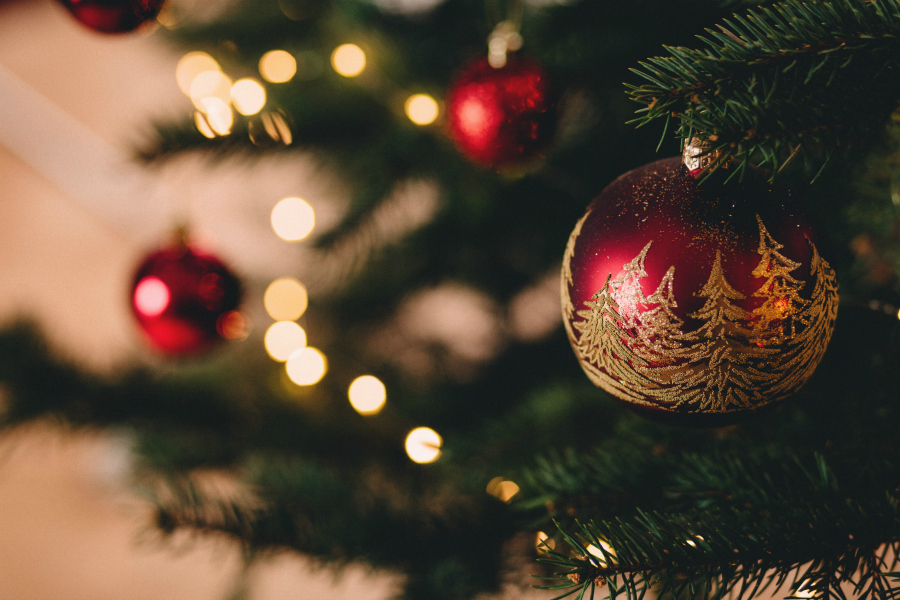 We know that the holidays can be a busy, stressful time for lots of families, which is why we thought it might be helpful to discuss ways we try to make the most out of the holidays (and not lose our minds) with our own families on our latest Spawned podcast. In this...
With a new school year here, on this episode of Spawned, we're taking a close look at 5 popular time-management techniques from experts, to compare them, debate the merits, and describe how they can work best for parents. If you've been wrangling a never-ending to-do...
So much coolness. Where to start…
The images and stories of the Western Wildfires -- the Hill and Woolsey Fires in the LA area, and the Camp Fire in Northern California that has entirely decimated the town of Paradise -- have been nothing short of horrifying. With upwards of a quarter-million evacuees...
Whatever your feelings about what happened on November 6, 2018, we hope you can agree that it was an exciting, historic day for women. Over 100 women in Congress! YES! So, on this week's episode of Spawned with Kristen and Liz, we're talking about Election Day, the...
This is a sponsored message from GameStop If your family has video games, gaming systems, or pop culture tees and gifts (hey there, Fortnite fans!) on their holiday wish lists you're going to want to check out this weekend's huge GameStop PRO DAYS sale. The GameStop...
I just received a news alert that our strong, feisty, beloved SCOTUS Justice Ruth Bader Ginsburg, fell and fractured three ribs last night. It's happened before (she evidently "did not skip a beat" during that time, according to the court because, RBG), and I know...
You may have heard of Aquila children's magazine, the cool indie kids publication from the UK, because they've been around for 25 years. And they've announced they're going to open their subscriptions up to the USA too, and I'm so excited. if you have a curious kid...
Last night's election was historic in so many ways, with representation that's starting to better reflect the actual composition of the country. We now have the first Black woman in Congress from Massachusetts: Ayanna Pressley. The first Black woman in Congress from...
It's been over a week since I saw the brand new movie Boy Erased and I can't get it out of my head. As an avid human-rights supporter and the mom of two activist teenagers, I spend a lot of time trying to be less angry these days than I have been. The world feels so...
Anyone else feeling stressed thee day? Frantically perusing self-care tips, devouring all the Halloween chocolate in the "donate" bag, or diving into every comedy on Netflix? We get it. And we've got the gift for you. While I've never been one to carry crystals or...
Parents. We're not like other people who can just drop everything and fly out to a swing state to canvas, or host raucous fundraising cocktail nights, or even attend a GOTV concert on a whim.  But there's a lot we can do -- with our families -- to help make a...
I'm reluctant to even tell any of you about Garden Place, because it is one of the most delightful things about living in Brooklyn -- and I don't want it suddenly flooded with Manhattan people who swoop in and steal all the candy! (J/K anyone is welcome). But...
So that 13-year-old Broadway-obsessed kid? That would be my daughter. And after last year's attempt to mashup Halloween with Broadway musicals, she improved on her artwork this year and taped it straight on our apartment door. So, proud mama that I am, I wanted to...
If you've been following the newly minted royal couple on their post-nuptial adventures (waving hands, here), you might have caught mom-to-be Meghan Markle in this little black dress and-trench maternity outfit. I'll admit that I've been coveting the look, too, and OF...
Kristen and I are both old school bloggers, going back to 2006 when our kids were tiny. Back then, we were a small, passionate community of writers who shared our lives, our joys, our many challenges and even some painful losses. Many of us became IRL friends. Even if...
Who here's a fan of no-carve pumpkins for Halloween? As someone whose toddler definitely shouldn't be anywhere near sharp objects, I've become a staunch convert. And as someone who doesn't always get to my Halloween pumpkin until the last-minute, it beats spilling all...
So uh, yeah. Turns out that some American towns are now banning 12-year-old kids from trick-or-treating, under penalty of arrest. We think it's nuts, of course, so we had to talk about it this week on Spawned.There are even a lot of expert reasons that it's good and...
My kids have spent hours in front of the mirror perfecting scars and simpler character makeup based off of YouTube face paint tutorials, but these Halloween themed face paint tutorials should put their growing skills to the test. From your classic Halloween ghouls to...
While we love sharing Halloween craft ideas for our preschoolers and little ones, our tweens and older kids want to get in on the fun too. So with my own Halloween-loving older kid in mind, I searched around for some cool Halloween craft projects and ideas just for...
We're always looking for personalized gifts you just don't see everywhere, and this year, the personalized flip sequin pillows from The Mermaid Pillow Co definitely makes my list of It Gifts.  As if my kids weren't already crazy enough for the mermaid pillows we...
We always love fun Halloween craft projects for our preschoolers and little kids, because it's one way to get them excited about Halloween that's (generally) non-caloric. And we're all about keeping it real with easy crafts because, hey, we're busy this time of year!...
The toils of parenting can seem nebulous and never-ending, which is why Julie Morgenstern's new book, Time to Parent, came as such a breath of fresh air for me. A professional organizer by trade, she breaks down the overall job of parenting into manageable tasks, to...
If you haven't gotten word yet, we have a seriously important election coming up in November. We've asked you to check your registration, double and triple-check your registration, join Michelle Obama and Lin-Manuel Miranda to help new voters to register, and now...