Trending right now. As in this second.
You are listening to our podcast, right?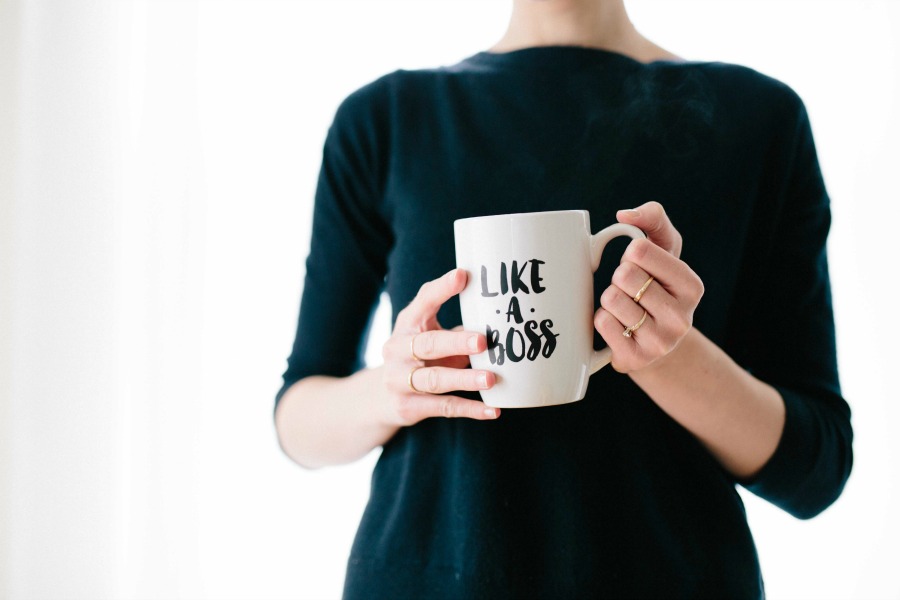 As two women who reinvented ourselves to start Cool Mom Picks, we love hearing stories of other women doing the same, particularly the challenges and obstacles they had to overcome to achieve success. So much can be learned from sharing those experiences. That's why...
You know it's coming. The dreaded "Mom, I'm bored!" which is why we're getting a jump on our kids (for once). We're sharing tons of clever, easy ideas to help keep the kids busy this summer. From scavenger hunts to family book clubs, even tips on how Liz makes her...
Now that so many of us are traveling for the holidays, we're thinking a lot about how to do it better next year -- whether that means saving money, making the most of our reward programs, finding apps that make life easier and keep you organized, or just, you know,...
So much coolness. Where to start…
Raise your hands if you may have an over-scheduled child. It's not a judgment or a criticism. I get it -- it happens. Our kids have lots of interests, their clubs or sports or lessons require big commitments, or maybe we just really need the kids scheduled so we can...
This is a sponsored message on behalf of the toys seen here. There are two words moms and dads dread during the long, long days of summer: I'm boooored. That's why seasoned parents have come to understand the importance of fun summer toys, and how they keep that...
Those full-time parents that couldn't previously run for a federal office because they're, well you know, being full-time parents, now have the chance to utilize campaign funds to cover childcare so they can actually campaign for a federal office.
There are a lot of sentimental movies about motherhood; Tully isn't one of them. And yet it's absolutely 100% worth your while. Oscar-winning writer Diablo Cody's latest script, directed by Jason Reitman, is a gritty, sometimes painfully realistic look at early...
One of the best things about the rainbow clothing trend we've seen so much of lately is...it's really not a trend at all. Especially if you're a kid. After all, rainbows never go out of style. So if you're asking, When is a good time to get my kids' rainbow clothes,...
Here are some of the coolest Mother's Day articles and links around the web this week. Hope you like them too! This week's Mother's Day edition Spawned podcast discusses why Mother's Day shouldn't be celebrating dads or "dog moms" -- but also offers an important...
After getting a Mother's Day pitch for dog moms, we're trying to figure out why everyone is trying to claim Mother's Day from moms. Can't we just have one day that's our own? On this fun episode of Spawned with Kristen and Liz, we're talking about all the people who...
Yes, it's official last-minute Mother's Day gift time. And that's okay! While we started searching for the coolest Mother's Day gifts months ago (because it's one of our favorite things to do) as busy moms ourselves, we know that as much as we want to be early with...
How hard was it to pick the perfect name for your baby? Ugh. My husband and I discussed (and debated) for months over the merits of different names, and name meaning always came into play. In fact, we even threw out some good contenders just because we didn't like...
On Saturday night, I saw messages from friends, including our own editors and contributors, pop up on my computer. They all were versions of, "Whoa. WATCH THIS," with a link to the new Childish Gambino video, "This is America." After watching it just once, I was...
If you live in your car like I do, then you know that the safety of your kids -- and hey, yourself -- is always top of mind. After finding myself unprepared for minor incidents (thankfully small ones!), I've learned the hard way that I need to remember to have certain...
Every year, we search far and wide (well, spend a lot of time on the internet) to find you the funniest Mother's Day cards. Because some moms just appreciate a little sarcasm and wit over a flowery, sentimental message (But hey, that doesn't let you off the hook for...
Mother's Day is coming up quick, and while we love getting fresh cut bouquets of flowers, there are other options! Consider these flower bouquet alternatives for Mother's Day that will last way past the big day. From a gorgeous floral  wreath to a DIY kit for planting...
It's probably no surprise that decluttering — your home, and your life in general — can really help keep stress levels at bay. Whether you go full KonMari on your closet or just purge your kids' toy bins from time to time, being able to access what you need, when you...
These awesome mother-daughter necklace sets are making me teary. The mother-daughter relationship can be really special, especially with little ones or even those tweens and teens for whom the connection is extra important. Oh -- and of course, for moms too! That's...
Should I see Avengers: Infinity War with kids? Is it okay for middle-schoolers? Will my third-grader freak out? Is there a ton of violence? Am I the best mommy in the world because I refuse to allow my children to be exposed to unnecessary violence, profanity, and...
Feeding kids! We all love it so much! Hahahah. No. Well, maybe some of us do. But most of us -- it's just another one of those things we have to do as parents, and make the best of it. That's why it was so fun to speak this week about that very thing, with the super...
We've always said that Mother's Day gifts don't have to be expensive -- but they do have to be thoughtful. (Well, at least they should be, right?) One of my favorite gifts from my kids of all time, aside from the hand-written cards and artwork of course, is an awesome...
Not that we ever need an excuse to find our kids some cool DIY Star Wars themed slime recipes. But considering Star Wars lovers everywhere — locally and in galaxies far, far away — are celebrating May the Fourth today, well, it seemed particularly appropriate. As you...
The conversation around disabilities can be tricky with young children, so I was happy to learn about the Addy & Uno Off-Broadway show that's educating kids about diversity and inclusivity in the most fun way: with music and puppets. And I was even more touched to see...
If you're looking for a Mother's Day gift — or any gift, honestly — that's truly one-of-a-kind, then you really must check out these hand-drawn customized family portraits by Nanna Venter that we just discovered. I mean, imagine your family preserved in artwork that's...