Trending right now. As in, this second.
You are listening to our podcast, right?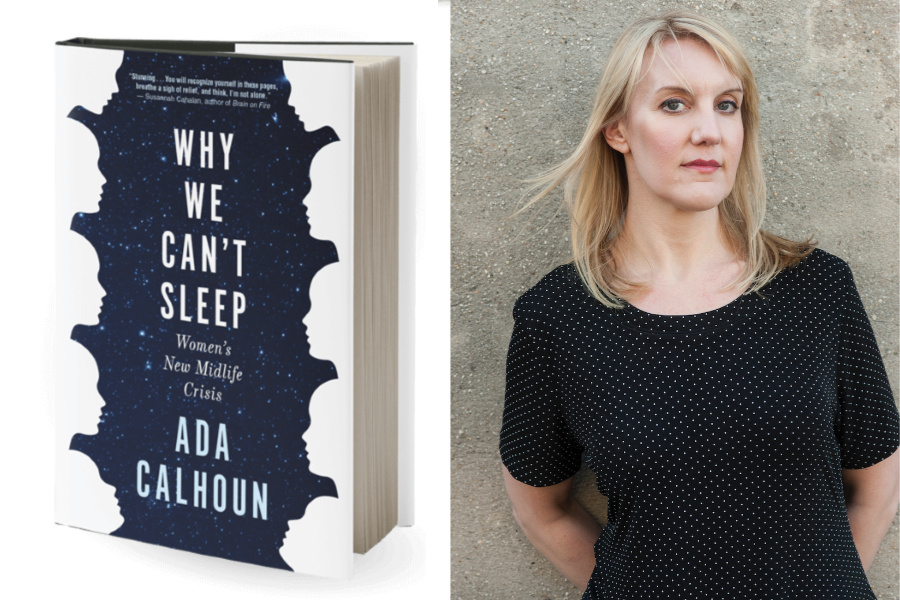 This week on Spawned, I have a fantastic, encouraging conversation with Ada Calhoun, prolific author and writer, who's always got her finger on the pulse of culture. Her latest book, Why We Can't Sleep: Women's New Midlife Crisis (from Amazon, Indiebound, or on...
On our special Father's Day edition of our Spawned podcast, we wanted to figure out how we can get a little more credit for being the fun parent from a dad who is peak fun. We're talking about magician and dad Justin Willman, who's also the creator and host of one of...
As the COVID-19/Coronavirus outbreak has increased, and life as we know it seems to be changing by the second beyond our control, parents are really struggling. A lot. I knew right away we needed to have a conversation with Dr. Ken Ginsburg, pediatrician and...
So much coolness. Where to start…
With the coverage of Black History Month winding down in the news, we actually think this is the perfect time to share some of the new children's books about Black history that we've discovered over the past month. Because all children's history books are worth adding...
Even though we're nearing the end of cold and flu season (hooray!), we parents, in particular, are surrounded by a whole lot of bugs on a regular basis, regardless of what season it is. And if you've been watching the news, then you've probably got coronavirus on your...
Coronavirus (COVID-19), is on the minds of basically everyone worldwide right now, and that goes double for parents. Especially with spring break coming up, and lots of family travel plans in the works -- and brand new warnings to prepare to plan for our lives to be...
I've seen "bakuchiol" explode in my Pinterest searches over the past few months, with #retinolalternative trending everywhere. Bakuchiol, an all-natural option to Retinol, is supposed to work just as well on wrinkles and aging skin (ahem), without the risk of...
Even though Valentine's Day is over, we can all use a little more romance, relationship advice, and hope, don't you agree? That's why we think you'll enjoy our almost completely live (yes live!) Spawned Parenting podcast episode we recorded on Valentine's Day. Along...
We never thought that a book about moving would be so enjoyable. Just thought thought of moving gives lots of us cold sweats! And yet, Ali Wenzke, who's been called the Marie Kondo of Moving has authored the extremely helpful, calming, and yes, enjoyable book, The Art...
Last year I tried Hairstory's New Wash Shampoo after seeing some Facebook ads for it, and whoa, our review really resonated with our readers!  So when I saw ads for The Earthling Co.'s bar shampoo, I knew I wanted to buy it and give it a try too. The primary appeal is...
I really love the idea of kids handing out printable bilingual Valentine's cards to their classmates. These days, knowing a second language is de rigeuer. (See what I did there?) Lots of our kids are growing up in bilingual households, they have grandparents or aunts...
We know that it can be a lot easier to just do the laundry yourself. No whining, no complaining. Everyone's happy! Except, tough love, parents: everyone in your family (especially if you've got young adults heading off to college) needs to be able to do their own...
When I read that you can now resell your Ergobaby carrier through Ergobaby's new baby carrier buyback program, I got excited. I've tried to be more intentional about making environmentally conscious purchasing decisions lately, whether I'm reducing single-use plastics...
Valentine's Day has a tendency to skew all lace and hearts and traditionally "girly" stuff, so as a mom of boys, I wanted to find some cool gifts just for them. Well, not just for them, because I know a lot of girls would like these too. Gender stereotypes aside,...
We've honored Black History Month in various ways here over the years, and in particular, we've shared  lots of  children's and YA  books --  even the tough ones -- that help us teach our kids, and inspire important conversations at home. But this year, I want to...
With Valentine's Day around the corner, we've got fun craft ideas and activities on the brain. Because if you're like us, the lingerie and dinner out just isn't in the cards, which to be honest, is perfectly fine with us. So on this episode of Spawned with Kristen and...
When I was in my pre-kids, pre-underwire-bra-all-the-time years, I admit that 40 seemed old. As in, sex would be over, done, and...weird. Well here's me shaking some damn sense into my 2005 self. Research shows that women over 40 are having wildly satisfying sex...
When our sound engineer writes to us and says that this podcast interview with Peggy Orenstein is "easily top 5...maybe top 3" of all our interviews, well that's saying something. And we agree. Whether you are raising sons or raising daughters, we think you'll be...
If you've got a child who's excited to hand out Valentine's cards to the classroom in preschool or daycare, but isn't so great yet with the name signing -- especially when it has to be done 18 or so times -- here's a clever idea. Mabel's Labels just came out with some...
Over this past year, I've been fortunate enough to be able to take a few of my kids away alone, which is an extra special treat as a mom of four. But really, we parents know that it's a special treat no matter how many kids you have. As my kids (and I) get older, our...
Parenting is hard. We know that's an obvious statement. But some parts are decidedly harder than others, and one of them is discipline. That's why we're happy to be chatting with school psychologist Lynn Burrell, who's also the co-founder of our sponsor Weldon. She...
Trying to find classroom activities for Valentine's Day parties that are fun enough, cool enough, easy enough, and affordable enough isn't a simple task. Plus, not every kid is comfortable with the "tell every kid in your class you love them" kind of thing, especially...
We know many parents made resolutions and goals to spend more quality time with family in 2020. And well, we're hitting that point in January when even our best laid plans get a little side tracked. It's okay, we're right there with you. That's why we were so excited...
I'm excited to bring back our old school (or skool?) web coolness, and share some of the articles I've been reading this past week. Consider this all stuff I'd share on my own personal Facebook and Twitter feeds. And if you're already following me, then my apologies...