Trending right now. As in this second.
You are listening to our podcast, right?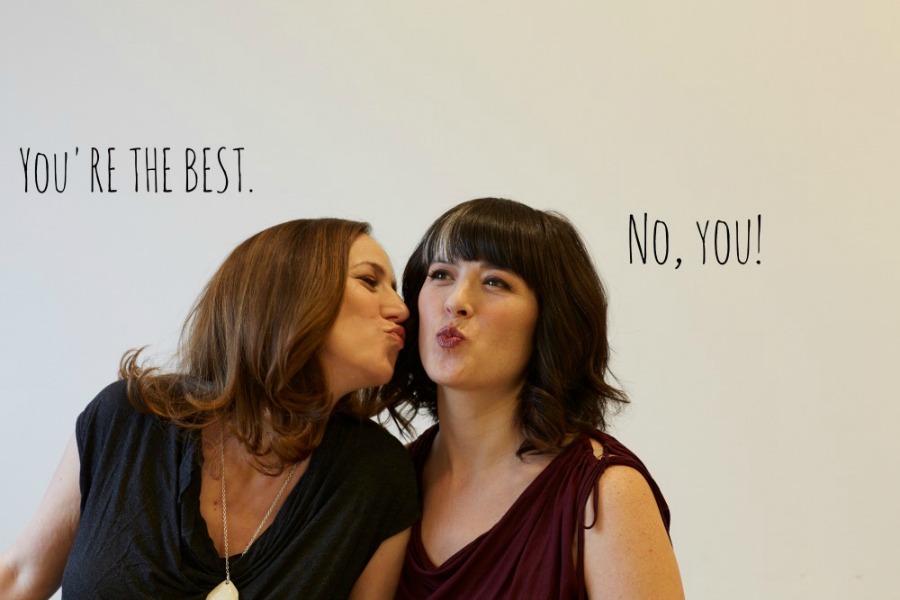 Curious about Kristen's pet peeves? Or the last time Liz was in the ER? (Trust us, this story is incredible!) Well, you're in for a treat because on this week's episode of Spawned with Kristen and Liz, we use a random question generator to fuel our very own...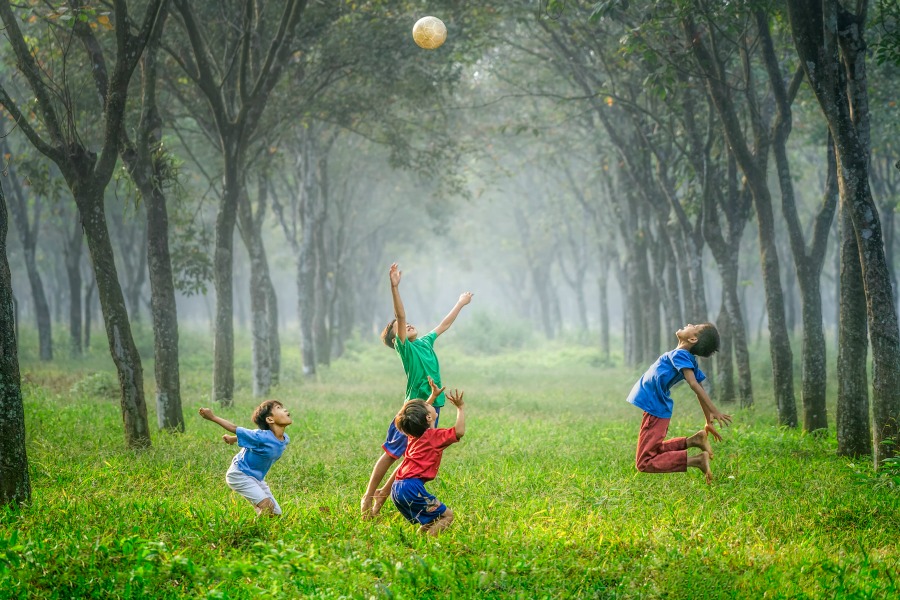 We're always looking for ways to foster imagination and creativity in our kids, and who better than to help us with that than Peter McNerney from Story Pirates, and his wife Beth Newell, co-host of the We Knows Parenting podcast, both of whom are popular improvisers...
So uh, yeah. Turns out that some American towns are now banning 12-year-old kids from trick-or-treating, under penalty of arrest. We think it's nuts, of course, so we had to talk about it this week on Spawned.There are even a lot of expert reasons that it's good and...
So much coolness. Where to start…
Welcome to our editors top 10 of the year! Through the rest of the year, we'll be sharing 10 of our favorite things (no offense, Oprah) of this past year and we hope you love them too. Of course we love everything we've shared, but these things are all extra special...
From our families to yours, we hope you have the merriest of Christmas holidays this year. It's been our pleasure, as in years past, to bring you the coolest of everything on the web. Your readership means the world to use and our families, and for that, we're deeply...
On the first day after Christmas, Santa will be back at the North Pole, the toys will all be unwrapped, and you'll have at least a week to entertain your sweet, energetic children while they are home from school. If there's ever a time to let the kids watch a wee too...
Wish you could slow the kids down just a little bit on Christmas morning? Then check out BugabooCity's free printable Christmas Secret Decoder Wheel that will pause the tearing of wrapping paper long enough for your kids to play detective and find a "missing" gift....
I totally get the last-minute holiday gift problem. Believe me! I mean, we may have started amassing ideas for our 2018 Holiday Gift Guide in, like...February, but hey, we're busy moms. And we're busy shopping for you sometimes at the expense of our own families....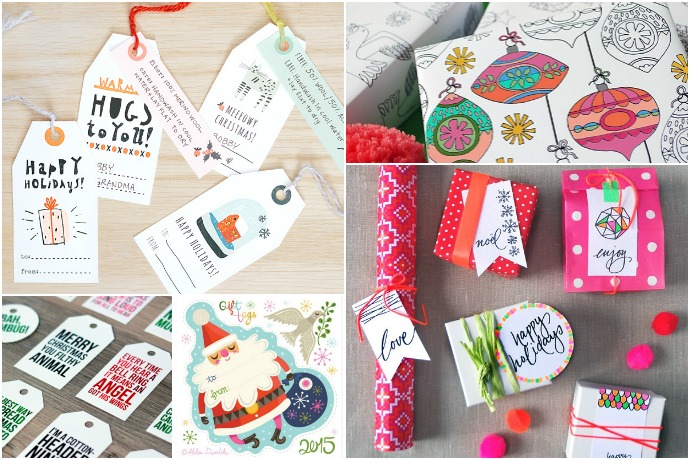 If you're like me, you're already kind of dreading the annual, late night "OMG we have to wrap every one of these gifts after the kids get in bed" conversation on the 24th. Or, if you're like half the people in my Instagram feed, you've already wrapped everything...
If you're looking for some last-minute Crhristmas gifts that can add a few more goodies under the tree, I've got a sweet, sentimental idea for you. It costs nothing (well, maybe a few cents), and it might just end up being the favorite gift of the year. This year I'm...
We know the holidays are full of photo opps, and lots of parents taking advantage of them. We also know that kids can be notoriously difficult to photograph, especially when there are presents and cookies to distract them from being their adorable selves on camera....
At some point in all our lives, we've experienced a loss, whether it's an immediate family member of our own, or someone close to us who has lost a loved one. And we all navigate the process of grief, from our own to supporting someone else who's going through it,...
I'm looking at the hot new eyewear trends for the coming year, and I'm so excited! My sunglasses definitely need an update -- one of the downsides of rarely losing my glasses, is that everything I own now is looking kind of dated or is kind of beat up. Or both. So...
Still trying to figure out that perfect, one-of-a-kind gift for that very, very special book lover in your life? Then hop on over to the Literature Lovers' Holiday Auction by December 20. There, you can bid to win an incredible gift for someone on your holiday list: A...
Could Mattel be developing a Barbie same sex wedding set? Well, yeah. They could. And they might. And I am here for it. We've been writing for so long that in all things -- especially for our kids -- diversity matters. Inclusiveness matters. Representation matters....
We're scrambling to track down the last-minute holiday shipping deadlines too right now! After all, most of us busy parents are doing more and more of our shopping for the holidays online -- usually late at night, after the kids are in bed, right? I'm sure you've...
Every year, we do an entire show dedicated to help you with your last-minute holiday shopping. Lucky for you, we've got an entire holiday gift guide full of awesome gift ideas, many of which are from handmade artists, indie artisans, and small businesses. So, on this...
The truth is, I've looked at a lot of lists of practical stocking stuffers around the web and... I never like them much. Because no, chocolate bars are not "practical" gifts, as much as I like getting them. And no, deodorant is not a cool gift, even if it's practical....
This is a sponsored message on behalf of WildBrain  There's no shortage of YouTube channels aimed at kids these days, and as parents know, not all YouTube programming for kids is created equal. That's why you'll want to have these 3 popular WildBrain Network channels...
Shhh, don't tell our grandparents, cousins and neighbors, but this year is going to be a handmade, DIY Christmas gifts from the kids kind of a year. Even if we're not the craftiest people on the block, I want to give out gifts that feel more personal than, "It was on...
Need a creative gift that doesn't cost a fortune and will have the recipient saying, you got me WHAT?! in a happy, not horrified, way? You've got to check out the Succulent-of-the-Month subscription club from Succulent Studios. When I saw the company pop up in an...
We know that the holidays can be a busy, stressful time for lots of families, which is why we thought it might be helpful to discuss ways we try to make the most out of the holidays (and not lose our minds) with our own families on our latest Spawned podcast. In this...
We've shared a lot of books lately that are really resonating with our history-geek kids. Books like Goodnight Stories for Rebel Girls, Little Guides to Great Lives, and HERstory, each tell the stories of important figures, past and present, in a compelling way for...
We've seen Seuss stockings. We've seen Mermaid stockings but I don't know if I've ever laughed as hard at a stocking as I did when Kristen shared these knit Yip Yips Muppet stockings with me. With the help of a free knitting or crochet pattern offered by Carissa...