Trending right now. As in this second.
You are listening to our podcast, right?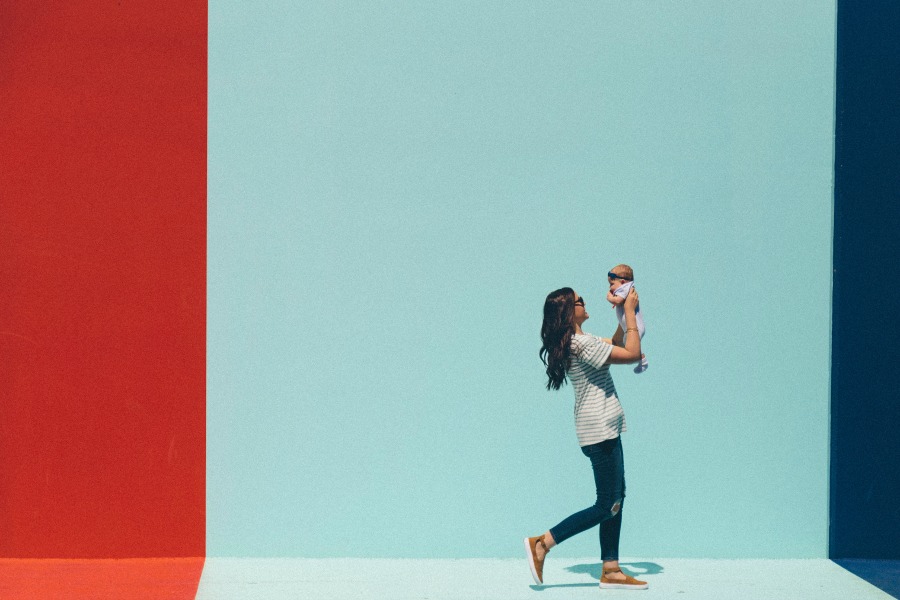 As working mothers ourselves, we've seen the climate change dramatically over the years since our kids were babies. And then, we've also seen things stay exactly the same. To give us some perspective on this topic, we're chatting with Amy Nelson, CEO of The Riveter,...
When Jessica Simpson was recently mommy shamed on social media for letting her oldest daughter get her hair dyed, Kristen clapped back with her own Instagram post. And then, we decided it might be time to talk about the sanctimommy again. On this episode of Spawned...
Did you know that one out of seven women will be affected by maternal mental health? That's a staggering number and yet, women experience judgment and misdiagnosis of their maternal mental health disorder every single day. On the episode of the Spawned Parenting...
So much coolness. Where to start…
It's become a cliché that everyone today wants a trophy. Not true at all. Some of us are perfectly happy with a first-place ribbon. And so you have to check out the very funny award ribbons at Frankie and Claude, honoring all kinds of everyday achievements. There are...
Every year we round up some of the best Father's Day picture books, and the new 2019 Father's Day book releases do not disappoint. They're heartfelt, beautifully illustrated, and wonderfully diverse. Oh yeah, and highly conducive to bedtime snuggles. I think these...
Parenting isn't something that's happening to us. It's something that's happening for us. But we know first hand how difficult it can be to remember that. It's easy to get stressed and overwhelmed, which is why we need someone like Casey O'Roarty of Joyful Courage in...
It's that time of year: Camp clothes shopping! Or more accurately, the time I look at the kids' camp clothing checklist and realize we have outgrown everything and gah, where am I going to get those non-itchy navy shorts again? If you're like me, I wanted to share the...
Artist Dano Wall is blowing up the internet with his 3-D printed Harriet Tubman $20 bill stamp. It's designed to fit perfectly where  her portrait was slated to replace Andrew Jackson's portrait in 2020, as decided in part by popular vote - and possibly thanks to a...
I always have responded to my kids' bruises and scraped needs with, "good! That shows that you're being a kid!" And it's true. They've become proud of their playground battle scars -- but that doesn't necessarily make the initial pain go away faster. Ice packs help do...
If you're planning a family trip to one of our amazing national parks this summer, I want to recommend that you schedule some time to let your kids take part in the National Parks Junior Ranger program. This is a wonderful educational program that helps kids learn...
With high school graduation time here, I've been getting so many questions from friends about appropriate high school graduation gift ideas that kids will actually want. So I've been asking around, and the answer is most often, "cash." Followed by "gift cards."...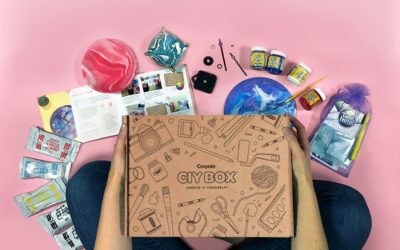 Anyone else concerned about summer boredom? Because I've just discovered the Crayola CIY subscription box -- as in, Create It Yourself -- and I think it may be just the thing to keep crafty preteens entertained for a solid few hours. Especially as summer rolls around...
The countdown to summer has begun, and if your schedules are anything like ours, things get a whole lot crazier this last month (or couple of weeks, depending on where you live). On this episode of Spawned Parenting Podcast, we're sharing our tried and true tips for...
We are thrilled to announce the second selection in our Cool Mom Picks Book Club with a topic that's near and dear to us: Radical Kindness: The Life-Changing Power of Giving and Receiving, from best-selling author, children's TV creator, and Fred Rogers protégé,...
If you've seen the new report from the FDA concluding that chemical sunscreens are not as safe as we thought  -- for you or the environment -- you may be looking for the best mineral sunscreens out there to replace your former go-to. I started using a mineral-based...
This is a sponsored message from Coding With Kids If you're trying to balance fun and educational activities for your kids this summer, Coding With Kids is a fabulous solution offering both! Coding With Kids offers live, week-long online coding camps for kids -- they...
In light of the inhumane, outrageous, regressive, and entirely cruel Alabama anti-abortion law signed yesterday, Kristen and I knew we couldn't be silent today. Let's be perfectly clear: Making abortion illegal does not eliminate abortion. It kills women.  Taylor M...
For years, we've written about the joy and beauty and specialness of baby dolls as gifts for our kids, from newborns to toddlers, even our school-aged kids. A doll can be a cherished best friend, a bedtime comfort, a travel companion, a tea party guest, and these...
I was on the mad lookout for the best drugstore waterproof eyeliner or eye pencil last week. As in...I was frantic. Knowing I was heading to a beach-y press trip last week, and knowing full well that I'd end up with eyeliner down my face in the 99-degree humidity, I...
Did you know that one out of seven women will be affected by maternal mental health? That's a staggering number and yet, women experience judgment and misdiagnosis of their maternal mental health disorder every single day. On the episode of the Spawned Parenting...
I am tired all the time. Like, I'm a parent. You are probably a parent. You get it. And yet, entertainment junkie that I am, I found myself staying up until midnight (or later!) catching up on every darn MA-rated show and movie each night, after the kids were in bed....
The first few weeks of my son's life, he refused to sleep without being cuddled up next to a parent. Since I know this is a problem for many newborns, and older babies too, I was excited to learn about the Lulla doll, which plays the sound of a mom's heartbeat and...
I've tried many different allowance systems and allowance apps over the years with my four kids, but it wasn't until I tried this new approach at the beginning of 2019 that I was able to stick with something for longer than a month. If you're looking to start giving...
If you haven't secured the perfect Mother's Day gift yet, rest easy. Okay, not that easy, because it's literally just two days away. But if you hustle, we can still help you out with these awesome last-minute gifts that don't feel improvised at all. Even if they are,...