Trending right now. As in, this second.
You are listening to our podcast, right?
On this week's Spawned parenting podcast, we are tackling a VERY SERIOUS SUBJECT. So profoundly serious, it could literally save lives. And it will. Because sure, you've covered your light sockets and put the Tide Pods on a high shelf, but do you know every danger out...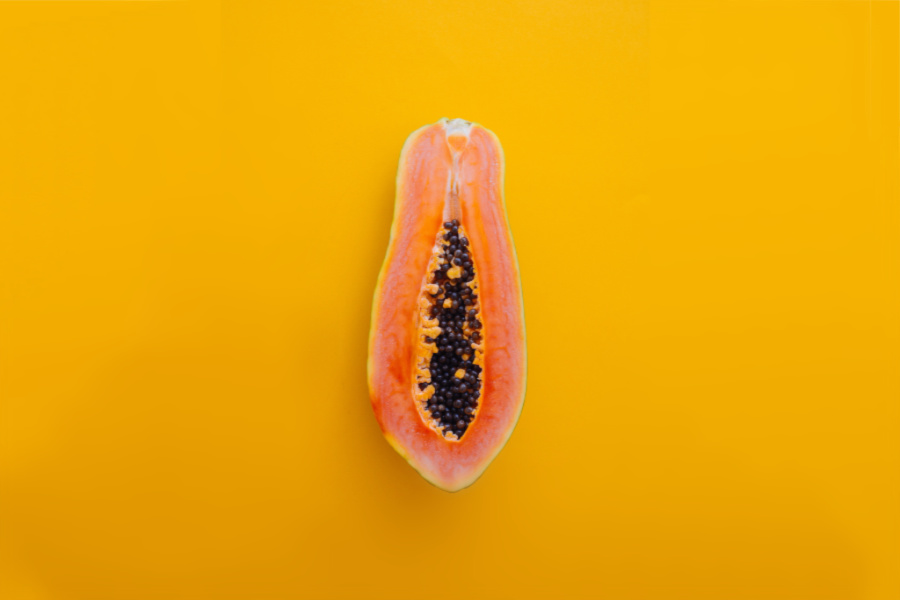 On this week's Spawned parenting podcast, we're focusing on about raising sexually healthy kids. i.e. How to have the sex talk, what to say, and how it's changed over the years. I don't use the term "brilliant" lightly, but that's how I feel about these ideas from our...
After seeing so many discussions in our Out Tech Your Kids Facebook community filled with parents who seem panicked -- or at least very concerned -- about kids and texting and social media, we thought it would be helpful to devote this week's episode to that very...
So much coolness. Where to start…
Once in a while, a new picture book come along that we want for our early readers right away. And sometimes one comes along that we kind of want for ourselves too. And for all the toddlers in our lives. And for our cool tweens too. Well, that's what's so wonderful...
My family recently returned from our fourth trip to Disney World (thanks to a very generous grandmother), and I've finally figured out those BTDT pro-tips for a successful Disney vacation. For me, it starts with packing the right items. And, knowing what to leave at...
Before we agreed to partner with Johnson's on this series, we did our own research about their growth and evolution in terms of ingredients, practice, and transparency. As parents ourselves, we are incredibly conscientious about the brands we work with and we felt...
When you've got middle and high school aged girls who may be feeling awkward or uncomfortable in their changing bodies, getting into athletic clothes for gym or dance or after school activities that give them a little more confidence is a major major win. And just...
Finding all of these free sight word printables for kindergarten instantly brings me back to those sweet early days of school, sniff. Now that I have a middle schoolers and a brand new high schooler (OMG) I remember how scary it could be to send your kid off to...
This is a sponsored message from VSP Individual Vision Plans A lot of family members offer practical gifts that help support our kids in big ways, like school tuition, summer camp, after school activities, and college savings plan donations. And here's one more that...
While some trends we leave all to the kids, platform sneakers is one that I love and okay, so do my girls. It's a way to get a little style into your comfortable footwear (or vice versa) and, if you're not Kristen (ha), to get a little more height! If you're like me,...
This is a sponsored message from Reading Eggs If there's one desire all parents have in common, we want to make sure our kids are doing well in school, learning the skills they need for success, and working to the best of their ability. And there's arguably no more...
The limited edition, totally collectible, geektastic collaboration between Barbie x Star Wars is coming soon, so start saving those Creds. Shipping exclusively from Amazon around November 18, you'll find 3 Barbie figures, including Barbie R2-D2, Barbie Leia, and...
Going to school for the very first time can be a scary thing for a Kindergartener, and we've found that reading books that show them what Kindergarten is really like is a huge help! So we've found these 7 new children's books about Kindergarten that we think your kids...
In case you haven't noticed, we've become big fans of clothing subscription services. We've tried and reviewed Kidbox, Rockets of Awesome, and Stitch Fix Kids …with more on the way! But we haven't seen a service devoted to shoes, until now. Just in time for back to...
There's one question universally asked by basically all parents once your kid gets old enough: How much does the tooth fairy pay these days anyway? So I'm fascinated by this chart that breaks down the average price per tooth paid by the tooth fairy in each state. The...
We're big believers in helping kids to be mindful about how they save and spend their money, and we're so excited to find this beautifully designed Give Spend Save piggy bank to help reinforce what we're all helping teach our children anyway. CMP is an rstyle...
As an adoptive parent, the recent ICE raids have left me more than a little uneasy. Across almost all the adoption boards I'm on, in any social media channel, I'm seeing parents ask what documents they need to ensure their child's adoption status is safe. The fact is...
Teens can be picky, and I don't have the easiest teenagers myself. So on a recent long weekend getaway in San Diego, I planned out our days carefully with them in mind and hooray, it worked! Planning is the key to a good family vacation with teens. Especially when you...
I'm particularly thrilled to reveal the next selection in the Cool Mom Picks Virtual Book Club, because it's been a book that's been on my own must-read list too. For selection 8, I've chosen No More Mean Girls: The Secret to Raising Strong, Confident, and...
If you'd rather be heading back to Hogwarts than your actual school this fall, then you'll want to see these magical new bags, totes diaper bags, and accessories from JuJuBe + Harry Potter. We're excited to be one of the first to give you a look at the line that just...
I think our listeners will find this is a slightly different kind of Spawned episode than usual. It's a lot more personal for me than most of our interviews. It was a little tough in some ways.  And above all, it was inspired by a listener. A few episodes, ago I joked...
Yesterday, one of my favorite contemporary authors, Angie Thomas, sent out a tweet that's stuck with me all night and into this morning. It was a response to the Florida DOE Commissioner, Edward Corcoran, who launched a recommended reading list of "favorite reads for...
You know, our 2019 Back to School Guide may feature the coolest new gear, but it's also got lots of helpful tips for you, parents! Like the best school year planners to keep you organized. And today, time-saving hacks that we all could use. After all, back to school...
I feel like I've seen a lot of the same-old sneaker trends recently -- florals and metallics are back. Not that there's anything wrong with it. But this year, when we all started to see lots of tie-dye sneakers for our older kids, we got kind of excited. The styles...