Trending right now. As in this second.
You are listening to our podcast, right?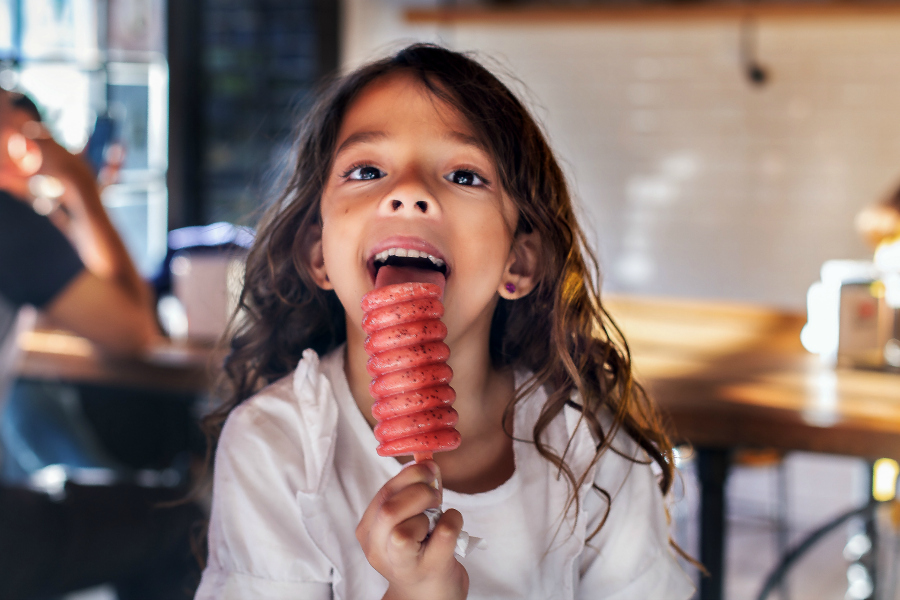 As parents ourselves, we know how hard it can be to keep up with what we should be feeding our kids. That's why were so pleased to chat with our guest, nutritionist Nicole Turner Ravana, who has spent her career helping people understand nutrition and food better.  On...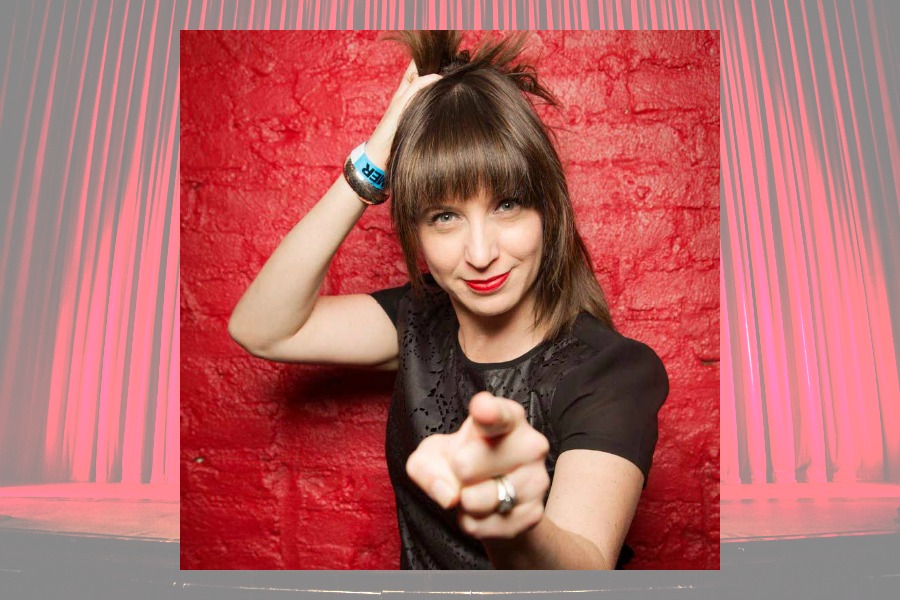 We've always said that if we weren't laughing about motherhood, we'd be crying. Hey, parenting is hard. And from what we learned from our chat with comedian and NPR Ask Me Another host Ophira Eisenberg, we're not alone. Have you ever wondered what it's like being on...
Whether you're a skeptic, an astrology devotee, or just curious about the science behind it, we had the most fascinating chat with Mimi Truong, a life coach, trained lawyer by background...and an astrologer. She combines strategic coaching expertise with her extensive...
So much coolness. Where to start…
Mothers are changing the world! Not just for other mothers -- but for everyone. We think you'll be just fascinated by the wisdom of today's guest, Sara Berliner, whose organization Vote Like a Mother literally started with a sign. We instantly fell in love with Sara's...
It's 4 AM and I'm awake. For whatever reason, I'm up and so is my mind. I toss back and forth for at least an hour before exhaustion takes over and I finally fall back asleep. Well, only until a small child wakes me up again and starts singing about waffles. Sound...
For more than a decade now, so many of our writers have searched the web to compile the most creative Easter egg decorating ideas, from simple to wow, from traditional to modern, from designs for toddlers to designs for teens -- and everything in between. And so, all...
Today, Clarks Kids announced the launch of their new National Geographic collaboration. I'm so taken with this collection of gorgeous, eco-friendly sneakers, inspired by so many of the planet's incredible species, all just in time for Earth Day this Monday. I imagine...
Happy first night of Passover, to our observant friends! And to the rest of you -- well, here's hoping you score a seder invite, because this is easily my favorite Jewish holiday. While Hanukkah gets most of the attention, Passover is a beautiful time to lie back, eat...
There have been many brilliant Sesame Street parody videos over the years, many of which we've featured here on Cool Mom Picks, but this new one starring Elmo and the Lannister siblings from Game of Thrones might just take the cake. Or should we say, crown? Related:...
It's hard out there for an independent publisher. But here we are, like we have been for the past 13 (whoa!) years, putting out out stories, offering tips, and uncovering cool finds that we really hope our readers enjoy -- all while making sure it remains free for...
You know how so many honey beauty products smell like one of the bees was turning 21, so the whole hive went out to celebrate, but they could only afford cheap pollen, and as a result they got completely blitzed on cheap pollen and bootleg nectar, then they made their...
If you're considering traveling to Barcelona with teens or older kids, I can help! As a diplomatic family now living abroad in Germany, we have the amazing opportunity to live and travel around Europe. Traveling with kids at any age brings a certain set of challenges,...
Searching for cute, modern swimwear that our kids like as much as we do can be harder than you'd think, but this year I'm excited about the new swim collection from June & January. Even more exciting -- we get to give you all the exclusive first look at their new...
This week's Jacky Lamenzo is a health coach with a focus on picky eating, to help make mealtime less stressful. We like that while we've gotten some great picky eater tips in the past, Jacky has a more kid-centered approach, focusing on how kids feel, and why some of...
I've been spotting the iconic Adidas Stan Smith sneakers all over the feet of NYC's young and fashionable -- and okay, not-so-young but still pretty fashionable -- and I am loving it! I'm not much of a high heel gal, and it's so great that comfy sneakers (that aren't...
Let's talk about easy Easter egg ideas for toddlers, like mine. Because dyeing eggs with traditional techniques for this age group can be a risky proposition. Adorable? Yes. Liable to require hours of steam cleaning the carpet? Also yes. While we've covered some great...
As a devoted Game of Thrones fan who's waited two loooooong (oh God it's been so long) years for the final season that premieres this weekend, I'm scouring the web for basically anything GOT. The last thing I expected to find: A Game of Thrones makeup collection from...
We all know that buying a prom dress can be an exhausting and expensive process, but after learning about these prom dress rental sites, I'm convinced it really doesn't have to be. These rental sites all let you browse online, select a dress to borrow for a few days,...
First, I have to get this out of the way: POP Shoes are not for families who get sticker shock at the price of high-end kids wear. But if you are down with designer stuff here and there, splurge on birthday or holiday gifts, need some crazy cool shoes for a Bar...
Spring is in the air at my house, and I'm channeling my energy into refreshing our bookshelves. We've taken boxes of old books to the used bookstore, and we're making room for some new favorites. Because the best new children's books coming out this spring happen to...
It's never too early to start thinking about Mother's Day gifts, in my opinion. And when I spotted the custom street map jewelry over at Talia Sari, I knew these were going straight to the top of my wish list. The minimalist style is sleek and understated, yet each...
If you've got a horse lover in your home, I strongly suggest you click immediately over to Vans and snag a pair of these Vans x Molo horse sneakers. Yes, the design may look abstract at first, but if you look closely, you'll see that this super rad pattern created in...
We've covered lots of clever personalized gifts that we've discovered over the years, and especially personalized gifts for Mother's Day -- with more in the next few weeks, no doubt! And the new-to-us Irvine-based Etsy shop, Fontem, is a new one to add to the top of...
This is a sponsored message from Candlewick Press Tens of thousands kids are devoted fans New York Times best-selling Mercy Watson chapter book series from two-time Newbery Medal winner Kate DiCamillo, and popular children's illustrator Chris Van Dusen -- after all,...