About Cool Mom Picks
Parents Magazine: "The online arbiter of cool for the swingset crowd."
Martha Stewart: "The best in gifts, gear, and everything new and cool for moms."

InStyle: Best of the Web/Kids

Real Simple: One of the 3 best blogs for parents
Babble.com: #1 Shopping Blog for Parents

We're just a few moms that track down cool stuff so you can stay busy being fabulous. We know cool stuff doesn't make the mom, but it certainly helps make life a little more fun.

We have a soft spot for indie or emerging designers, boutique brands, and mom/women-run companies. We believe you can stay true to your dazzling design sensibilities and still support an entrepreneur, especially one trying to support her family through her work. But we can be found adoring all kinds of things we think are cool, or helpful to parents. Head on over here to see more about the kinds of things we like.

While we're moms too and we totally get the budget thing, some of the things we feature do cost more than your average big box store bargain bin items. You pay a premium for quality items not made by 6-year-olds in sweatshops. We're all about promoting more responsible consumerism - buy things you truly adore that will last, and just own fewer of them.
You also won't find us ranting about items that we hate or don't work or just plain suck. We weed out those things for you because we know you don't have time to. Also, they're not cool. And this is Cool Mom Picks.

If you have an idea or a cool client or own a company yourself, feel free to send an idea our way at info@coolmompicks.com. You can find more info on submissions here.
You can also follow us on Twitter and on Pinterest, and like us on Facebook. You'll be in good company!

We aren't compensated for our reviews, so put that Ben Franklin back in your pocket, missy. But if you are interested in advertising, by all means email ads@coolmompicks.com and we'll hook you up.
Who Are The Moms Behind The Picks?
Publishers Kristen Chase and Liz Gumbinner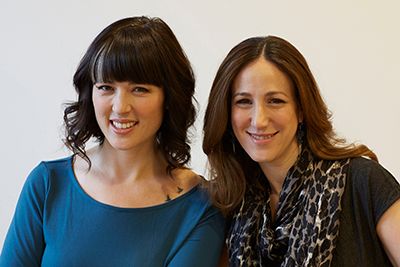 Photo: Michael Greenberg
Kristen Chase, Publisher, Editor & CEO, is currently residing in Atlanta. By way of Philly. By way of Mississippi. In her former life she was a published textbook author, musician, college professor and designer shoe glutton, all of which she's traded for a satisfying new position as pilot's wife and work-at-home-parent. What she has not given up, however, is excellent taste, a sense of humor and her avid support of mom-run businesses and the online community of parents. Kristen has been seen on The Today Show, CNN, CBS Atlanta and in myriad publications talking about shopping and parenting culture. She publishes columns on sites including BabyCenter, Mom.Me, and stars in a popular web series on Cafe Mom. She's also known for her hilarious and helpful book, The Mominatrix Guide to Sex based on her popular column of the same name.
Kristen tries to stay as cool as possible (in all senses of word) while parenting her daughters Quinlan, Margot and Bridget, and her son, Drew.
Follow her on twitter at @CoolMomPicks, @CoolMomTech, @ThatKristen

Liz Gumbinner, Publisher & Editor-in-Chief, is a born and bred New Yorker but without the accent. She has a successful side career as a creative director in the Prada-mandatory world of advertising, writes some parenting columns here and there, and is frequently seen on programs like NBC's TODAY Show, The Martha Stewart Show, and CBS The Early Show discussing parenting trends, gear, technology and culture. She's has also contributed to a number of anthologies including Sleep is for the Weak, 42 Rules for Working Moms, See Mom Run and Kirtsy Takes a Bow: A Collection of Women's Online Favorites.
In 2009 Liz was named to the Nielsen "Power Mom 50" list of online influencers, and cited on Forbes.com's list of 10 Mother 'Hood Gurus. She's also been named to Forbes' list of 14 women to follow on Twitter, and the New York Post's list of 10 New Yorkers to follow on Twitter, along with Ruth Reichl and Lady Gaga. In 2011 she was awarded the prestigious AWNY Game-Changers Award.
She is an avid supporter of global maternal health efforts through relationships with organizations like Women 4 Women International, The White Ribbon Foundation for Safe Motherhood, and The UN Foundation's Shot@Life. She's also a ONE moms ambassador and is a proud new member of Friends of Baby Buggy.
Liz is equally at home in the boutiques of Fifth Avenue and the aisles of Target, but can most often be spotted around her Brooklyn neighborhood with her two daughters, Thalia and Sage.
Follow her on twitter at @CoolMomPicks, @CoolMomTech, @Mom101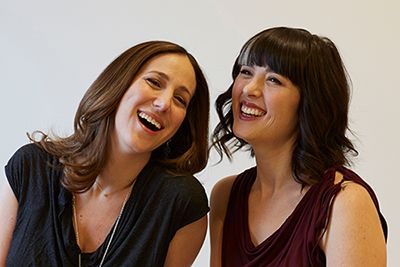 Photo: Michael Greenberg

Kristen and Liz are often featured in national and local media discussing gift ideas, parenting trends, safer toys, marketing to parents, organic/green products, mom-run businesses, online shopping, and parenting blogs. Broadcast appearances include The TODAY Show, CBS's The Early Show, The Martha Stewart Show, ABC News Now, ABC's, CBS Atlanta, Fox 5 NY, Better.TV, and shaky appearances on smartphone cams commandeered by their children. They've also curated sales, events, and guides for brands like Fab.com, Gilt Group, Ideeli, Martha Stewart, Babycenter, New York Family, and Time Out/Kids.
They're happy to talk to you too! Really, they're very nice. Occasionally funny. info@coolmompicks.com will do the trick.
Our Editors and Contributors
The greatest contributors in all of blogdom, if we do say so ourselves. We couldn't do it without them.


Senior Associate Editor Christina Refford endured more than a dozen years in marketing and now spends her time outside Boston with three young children who love sushi and impromptu disco dance parties. She is on a mission to prove homeschooling can be cool. Christina loves finding great vegan shoes, meals her son will eat, and indie bands with lyrics that she can play for the carpool, which is why she reviews most of our music submissions. She also longs for a hair color she can stick with for more than 6 months.



Associate Editor Delilah S. Dawson is an author, painter, goof, geek, cupcake enthusiast, Atlanta native, mom of two, and full contact bargain shopper who believes in attached parenting without the guilt. Once upon a time, she was an art instructor/muralist, and she's married to a cagefighter/psychologist. (For real.) Her first book, a steampunk paranormal romance called WICKED AS THEY COME and the first in a series, is due out in 2012 from the Pocket edition of Simon & Schuster. It includes bloodthirsty rabbits and a hot dude in a top hat.
Stephanie Slate lives in Ontario but doesn't say "eh." Before children she was the book buyer for a national toy retailer. Now she spends her days as the book reader for a very local toy-playing duo, and as a contributor to People's Celebrity Baby Blog knows more than you'd ever want to about strollers of the rich and famous. Don't let the chic exterior fool you though - she's the kind of crunchy that gives the thumbs up to home-birthing, co-sleeping, EC-ing, babywearing and breastfeeding until the children are 47. And, yes, she makes her own granola.
Stephanie Mayers is a Philly native now living in North Jersey and commuting daily to Brooklyn to help save the world through music--Stephanie has a sweet gig as the head of marketing for Dan Zanes, and is also an executive producer of the Kindiefest family music conference. She is a self proclaimed foodie who doesn't get out to eat much but watches a lot of Top Chef and believes strongly in coffee, red wine and anything parmigiana. Before her music industry career she managed a gallery of artistan crafts that cemented her lust for handmade jewelry. She never tires of hunting down the perfect accent pieces for her earth toned life, and for shoes that fit. When she's not working, she is at home with her cranky dog, hippie husband and scrappy 3 year-old daughter.
Melissa Schweiger Kleinman has not had a good night's sleep in over a year, since her second son was born. Until that day comes, she has learned the merits of a really good concealer and really strong coffee. Melissa has written about beauty and fashion for tons of national magazines and websites like Marie Claire, Shape, New You, In Style, AOL Stylelist and Elizabeth Street. She spent the last three years writing and researching her latest book Belli Beautiful: The Essential Guide to the Safest Health and Beauty Products for Pregnancy, Mom and Baby to help moms make smarter choices when it comes to buying stuff for their families. When not glued to her MacBook Air, Melissa can be found in her Brooklyn neighborhood downing guacamole, sipping Virgil's root beer and teaching her three year old the words to old Madonna songs.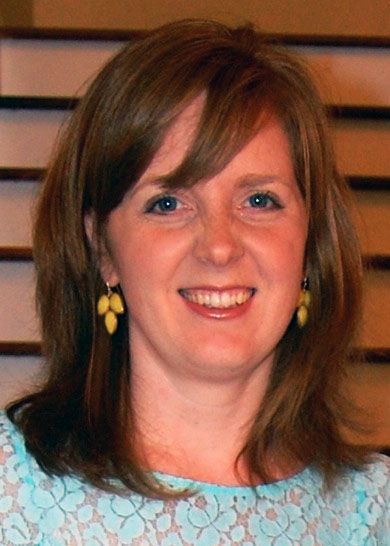 Kate Etue lives a pretty simple life in Franklin, Tennessee, a hip little suburb of Nashville. (Really. It is!) We love that she married her high school sweetheart, and they have three fantastic, redheaded kids to show for it. Plus grandparents right across the street for babysitting in a pinch. When she's not writing, or getting paid to read as a book editor she spends more time than ever imagined on the sidelines at soccer games, watching in the wings at ballet recitals, and getting splashed by cannonballs at the pool. An occasional glass of wine with friends at book club keeps her sane.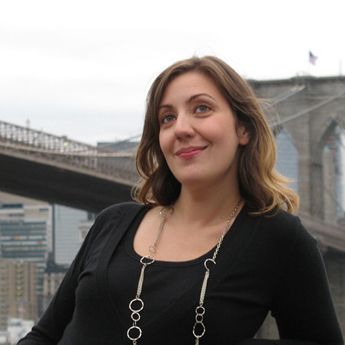 Stacie Billis is one of our all time favorite food bloggers--she's the author of One Hungry Mama, the popular blog focusing on whole foods, nutrition, and lots (and lots) of family-friendly recipes. Now, she's our very own food columnist. Stacie's common sense approach stems from her Masters in child development, as well as her experience developing organic family food brand, ChowBaby Foods. But we like her just as much for her sense of humor, her amazing energy, and her non-judgy approach which does not preclude the occasional dip into the Nutella jar. Her Greek parents are mystified at the way she's applying her advanced degree but since she's provided them with two grandchildren they leave her alone.
Shari Simpson
is obsessed with theme birthday parties, devoting way too much time to gift wrap and creating homemade Pin-The-Tail-On-The-Whatever games for whatever animal her children are presently obsessed with (her "Pin-The-Tail-On-The-Gia-the-Jaguar-From-Madagascar-3" was a huge hit this year). Shari earned serious cool mom creds co-writing the off-Broadway comedy hit
"Maybe Baby, It's You"
, and is a contributor at
Aiming Low
, when not spilling her guts (and some bodily fluids) at
Earth Mother Just Means I'm Dusty
. She adores reading, cooking, jewelry and any kind of ceramic/plastic/glassware that can hold large amounts of caffeinated beverages. Shari lives in New Jersey but doesn't dress like it. (Don't tell her we said that.)
Jeana Lee Tahnk
(
@jeanatahnk
) explores anything and everything that makes her life more organized, efficient, stylish and/or fun. As a full-time working mom of two (with another on the way!), she's always looking for handy shortcuts and helpful products, specifically one that will fold laundry. She has been in the tech PR industry for 15 years and also writes for awesome outlets like
Cool Mom Tech
(yay!), Mashable, Parenting and Daily Candy Kids. In her spare time, she loves being outside with her kids, going out to eat and scouring Pinterest to find crafts that are actually doable. In her spare spare time, she admits to reading trashy celebrity tabloids and watching trashy reality TV - and we love her for it.
Other Important People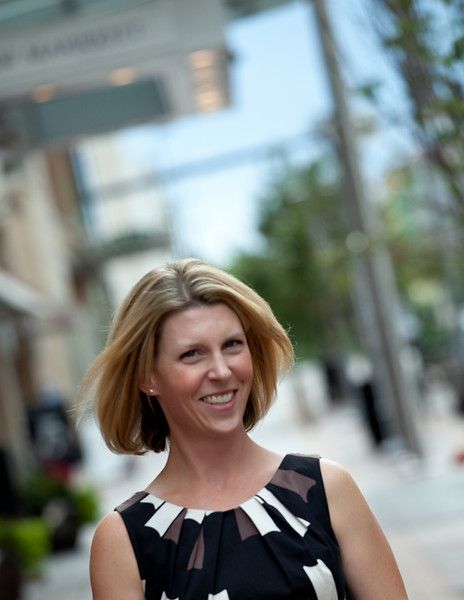 VP of Operations Julie Marsh is a project manager by trade and a mom of three, which means that she alternates between kicking butts and wiping them. A military veteran and survivor of the music industry, she reluctantly moved to Denver from New York and subsequently discovered that she actually likes playing outside. When she's not ensuring that CMP staff are toeing the line, she's sewing, baking, vacuuming, or training for her next triathlon. (We weren't kidding about the butt kicking.) She also likes rap music and skateboarding fashion. Email her at Julie@coolmompicks.com.



Social Media Manager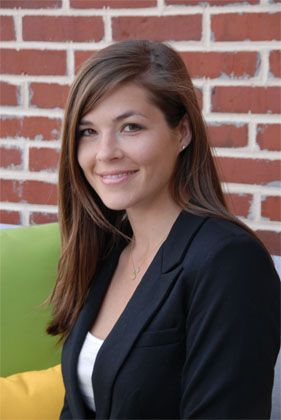 Titania Jordan is an essential part of our social media team, but oh so much more. Besides being ridiculously adorable, and not looking a day over 19 even after having a beautiful son (not that we're jealous or anything) we're not sure we've ever seen her stop smiling. When she's not helping to manage website communities, Titania is a weekly Atlanta radio personality on WSTR-FM, a national TV personality on programs such as EcoSense for Living, and still finds time to help her city become a little greener which she documents on her blog, Atlanta Green Mom. In her downtime Titania makes jewelry, builds LEGO cities, and catches up new books via Audible. She says that she loves Atlanta and doesn't want to move to a hemp hut with a huge organic garden out back, but we think she secretly might want to. As long as it gets good Wi-Fi.
Content Editor
Jenn Mattern
is a sucker for elderly canines, sickly kittens, good grammar, Sailor Jerry tattoos, submarine movies, ghosts, and Meryl Streep, with whom she shares a birthday. A former playwright and actress, Jenn's career highlights include co-starring in a shockingly terrible play with the Verizon "Can you hear me now?" guy, and baring her tatas onstage to a matinee crowd of appalled senior citizens. (Jenn also danced with Dexter at Studio 54 and once sat on a toilet seat right after Kyra Sedgwick had used it, which makes them BFFs.) After Jenn got knocked up by a Canadian puppeteer in NYC, she decided to leave all the fame and glory behind to raise her family in the sleepy Berkshires of western Massachusetts. A single mama of two comediennes-in-training, Jenn stars in her own 24/7 sitcom, documented in her longtime blog, Breed 'Em and Weep.
Kari Dahlen saves our lives on a regular basis with all sorts of magical HTML know-how. She's a dancer turned neuroscientist turned hockey player turned Northern California mom of two boys. She once appeared on an Argentine soap opera, but her only television appearance filmed in the United States involved a broken sewer main and her subsequent admission to all of Manhattan that she couldn't flush her toilet.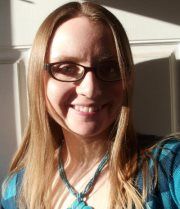 Jaelithe Judy is a blogger and former marketing writer who taught herself search engine optimization in order to stop having to take writing advice from web programmers. When she's not busy making offerings to the almighty internet gods on our behalf (legal, G-rated ones, don't worry), she wrangles tomatoes, homeschools a quirky red-headed geek-in-training, analyzes global food policy, and attempts from time to time to make witty political bon mots on the MOMocrats internet radio show.



Laurie Smithwick of Leap Design makes everything look oh so pretty on these pages. She also doesn't get mad when we call her frantically at midnight. We love her.

Lee Heidel of Heidel Design manages website development, corrects our coding mishaps, and can hack Moveable Type with the best of them. We love him.