My husband and I are having our first born, a girl, next year. I want to get him something Daddy related for Christmas this year that is sentimental but not cheesy. . . Any ideas? -E



Congratulations!
We love this question and there are so many great ways to celebrate your almost-parents status this Christmas.
A Christmas keepsake will remind you of this special holiday together, and we love Paloma's Nest custom holiday ornaments
(shown above) for their simple elegance. For the custom text, we adore "3 is the
magic number" which is reminiscent of one of our all-time-favorite
Schoolhouse Rock songs.
If he can barely contain his excitement, pick up the retro-sweet Proud Papa Baby Girl Pins from The Baby Gardner that he can hand out after the baby is born. Or, I suppose, before the baby is born too. Or just get one if it's a little token you're looking for.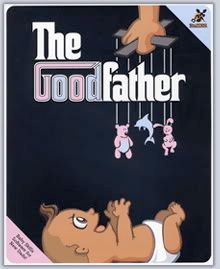 We reviewed Dr. Moz's The GoodFather CD-Rom
a little while back and still wholeheartedly recommend it every chance we get It's
smart-funny and loaded with great tips for dads-to-be. Plus it comes in
a cool custom case that makes it a great gift.
For something really sentimental, grab one of the custom photo key chains from tj&co with a great snapshot of your belly. Or engrave daddy into a handstamped custom key chain from The Vintage Pearl. You can't beat the $25 price – but at this point it may not come until January.
Finally, if he's a huge sports fan, a team onesie for your
daughter from BabySport or your local authorized team shop is a can't-go-wrong gift. No, it's not terribly "cool" but we've known more than one dad to get a little misty-eyed seeing his firstborn daughter wearing his favorite team's colors. -Christina