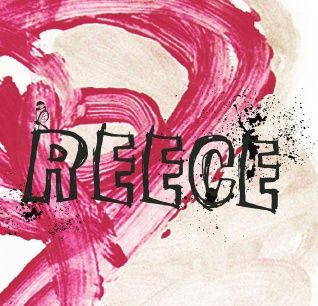 If you're anything like I am, you've probably got a lot of your kids' precious artwork boxed up and you're saving it for, well, who knows what.
(Actually, if you're really like me, then your kids' glitter-encrusted volcano drawings and purple squiggle "princesses" are scattered about your house in random piles just waiting for a more organized person to move in and do something with it, but that's another story.)
Now that I've found the new offerings at Me Art, I know exactly how to preserve the precious memories of my kids' blossoming artistic abilities – by having the artists at Me Art turn them into Giclée prints. There are a few different designs to choose from–highlight one detail of a single image and have your child's name added to it (shown). Or showcase 49 different works of art by your child on a single poster. You can even spell out your child's name with each letter on a background of their very own art. The range of possibilities is impressive, and it makes a fantastic Mothers' Day gift or Father's Day gift to boot.
Now I can finally bid a guilt-free goodbye to the sparkly tiger mask that's gathering dust in the living room. –Stephanie
Preserve your child's artwork with the services at Me Art
Updated to add: For more great Mother's Day gift ideas, don't miss our 2010 Mother's Day Gift Guide!