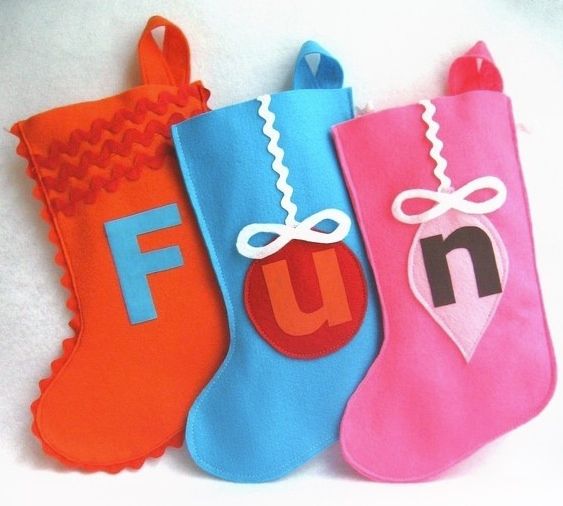 I start every holiday season with the craftiest of intentions. Forget visions of sugarplums. In my head, visions of all the gifts and decorations I'm going to make are dancing up a storm.
But every November, it hits me. I'm mere weeks away from Christmas and I haven't even begun. Which is when I find myself turning to Etsy for a little help. And that's where I found the gorgeous and affordable custom eco-felt stockings by longtime CMP favorite, rikrak studios.

Handmade in Canada from ecospun felt -which is made from 100%
post-consumer recycled plastic bottles- these stockings are customizable
in so many ways. Cute flower designs, retro candy canes and ornaments,
even pet themed ones, if you're so inclined.
Personally I'm partial to the personalized
initial stockings and can only imagine how whimsical a set of these
in fun, bright colors and designs would look hanging all in a row on
Christmas Eve.
Find personalized Christmas stockings online from rikrak studios but hurry! Orders need to be in by November 21 to arrive in time for Christmas.