We loved putting together our biggest ever Holiday Gift Guide for you this year. But we also know that with a few of you are still hunting for the perfect last-minute holiday gift, now that it's officially less than a week before Christmas. (No judgments, promise!)
Here, a whole bunch of ideas for everyone on your list that you can still have wrapped and under the tree by Christmas Eve.
As for you Hanukkah revelers–well, you'd better hurry. Or you can look at it as an extension, if you're still giving gifts on the eighth night this year.
1. Subscriptions for the person who has everything
Give your favorite kid the gift that keeps on giving with a subscription to Kiwi Crate (shown). Each month, they'll
receive two creative activities, neatly packaged. Or there's Little Passports for a creative, monthly global adventure that comes in the mail each month.
And check out the other, more adult subscriptions we've covered, like Birchbox for beauty products, Umba Box for handmade accessories, and Foodzie for foodies, each of which would make a fantastic gift that not only arrives on time, it keeps on coming.
2. An experience gift
As the perfect gift for a niece, in our gift guide we recommended a haircut at the coolest place in town, plus lunch with you, the coolest aunt in town. But for really anyone on your list, get creative with mani/pedi parties, ice skating, a children's museum excursion, a favorite live show that's coming to your town, airline tickets somewhere special, or just lunch at a favorite restaurant. Preferably one that serves chocolate cake for dessert.
The gift of you is often the best gift of all.
3. DIY crafty gifts
Are you crafty? With just a few bucks' worth of felt, some love, and some stitching, you can use the PDF pattern in our guide to create the perfect gift for a budding doctor. The same shop has oodles of felt toy patterns from Italian food to mermaid playsets to robots.
Also check this recent post on 10 beautiful DIY gifts which aren't just for kids–we love these totes, but there are mugs, and hand-embroidered gadget cases too.
4. A great book
Of course you can order from Amazon and have it there…well, almost before you've clicked Add to Cart, especially with two-day or next-day shipping. But you can also hit up your local indie bookstore for the perfect personalized recommendation. By the way, we think the new Shel Silverstein book Everything On It is a win for all ages. Or grab a favorite holiday title that you can read out loud to a child, and turn it into a new annual tradition.
5. Booze
There aren't many hostesses who would turn down a great bottle of wine or a swanky liqueur. We recommended some cool custom wine bottle labels in our guide (shown at top), still available with rush shipping, or search Etsy for printables. That way you can add your personal touch to an otherwise less-than-personal gift.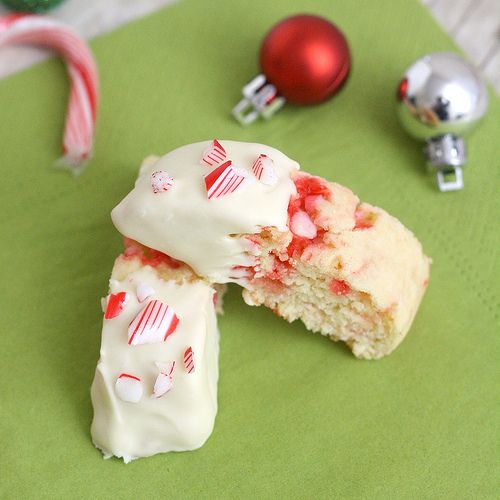 6. Food!
The great thing about a lot of gourmet food gifts is that they often ship overnight to preserve freshness. In the past we've recommended mini cupcakes from Baked By Melissa (very hip in NYC these days!), ecreamery handmade ice cream which lets you customize your own labels, the delicious and aptly named Ugly Truffles, and artisanal cookies by Elsylee that are the real version that Pepperidge Farm has spent years imitating.
Of course there's also those classic Harry + David gift baskets which offer a lot more than pears these days.
Or…make something yourself! Bake a pie for a favorite teacher or coach, or check out these 6 holiday treat recipes that don't require a culinary degree. Hit up your local Michael's, Container Store, or Martha Stewart Crafts for some very cute treat bags and boxes, and pat yourself on the back.
7. Beauty products. And not just for women
You can still get rush shipping at Sephora for a premium. Also, 3fl oz is a fantastic site for travel-size gift sets, like the men's shave kit featured on our gift guide, and they've got options including Next Day Air–and even messenger service in NYC.
The nice thing about Christmas on a Sunday this year is that you still have Saturday for shopping. Which means if you're lucky enough to have a local farmer's market near you, you might also find some great handmade soaps or candles.
8. Charity gifts
There's no shortage of charity gift ideas on this site, or in our gift guide this year, including perennial favorite The Nature Conservatory, which lets you adopt an acre in someone's name. Really, select the exact acre–to help save coral reefs, humpback whales, Texas prairie, or Australian woodlands. Your loved one is guaranteed not to already have a humpback whale, right? Bonus: no shipping needed.
9. Gift Cards
The way we see it–a last resort. Although heck, there isn't a tween or teen in our lives who would say no to a $25 iTunes gift card. And honestly, neither would we.
Check our holiday gift guide for additional ideas and discount codes. And happy shopping mamas!